Hello friends! Today I woke up to discover that my bathroom sink was totally stopped up. It had been slow for a while, so I knew this was coming, but I just hadn't taken care of it yet. Well now it demanded it! LOL
So I used this simple but nifty tool to unclog the drain. It's essentially a giant zip tie with notches in it to snag hair and other clogs. I used to take a pair of scissors to actual zip ties to make notches and used that, because I didn't know these existed! Once I did, I upgraded.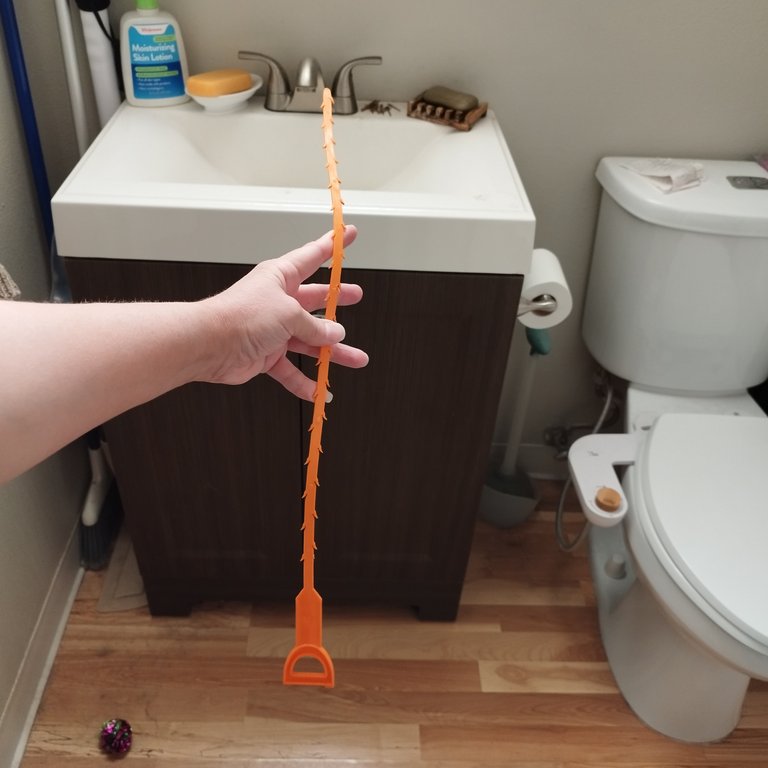 So you stuff it down into the drain from different angles to get the clogs out. The water will drain, and you will be left with a lot of black gunk and hair.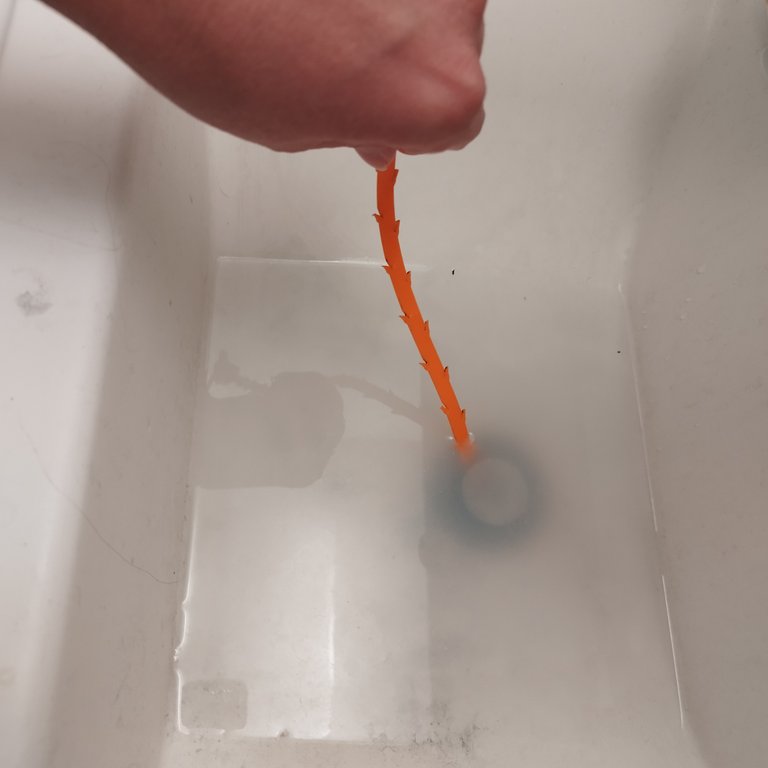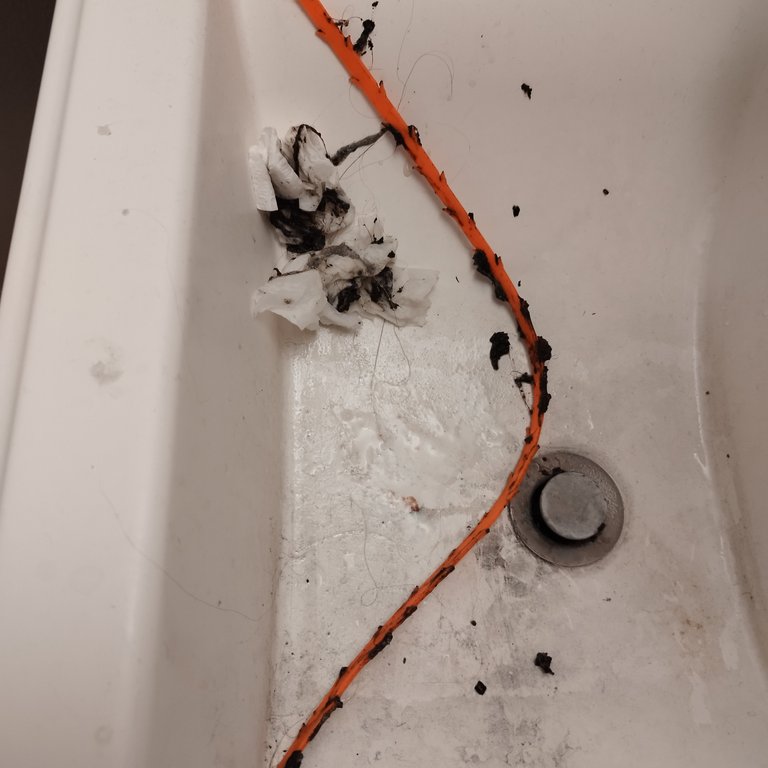 After you wipe that all up, use this opportunity to clean your now extra-dirty sink, lol.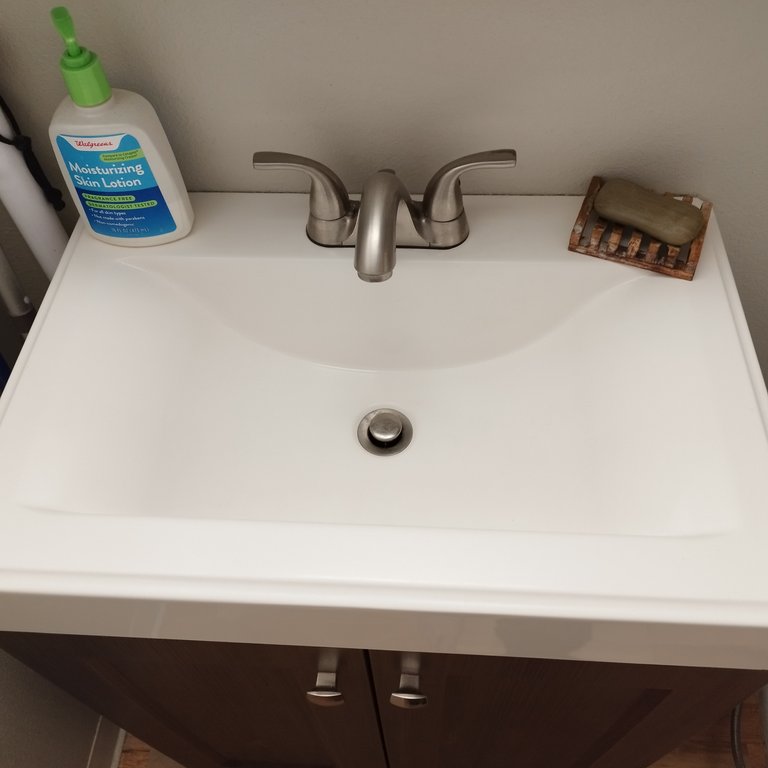 Et voila! A nice clean sink that drains well.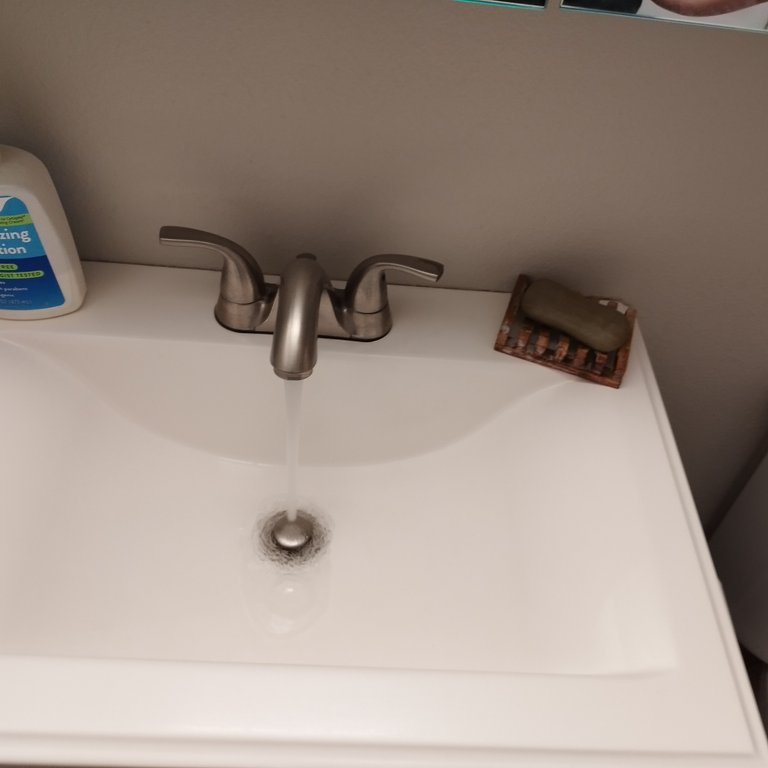 Water running
It's a very simple fix when you have the nifty tool. :) Thanks for reading!