My greetings to all of you who make up this community of cat lovers. It's the first time I write a story about my cats here and today I'm writing an anecdote of my little tabby kitten.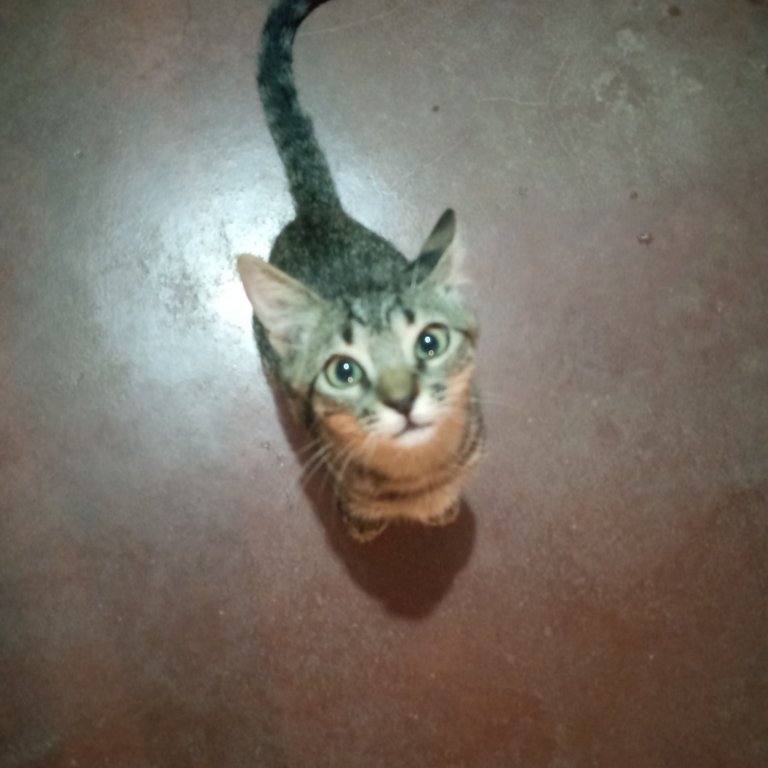 This is my little kitty "Meme." He is very much like a little boy of 3 years of age. He is very curious, he pays a lot of attention to everything, to sounds, to movements and even to shadows.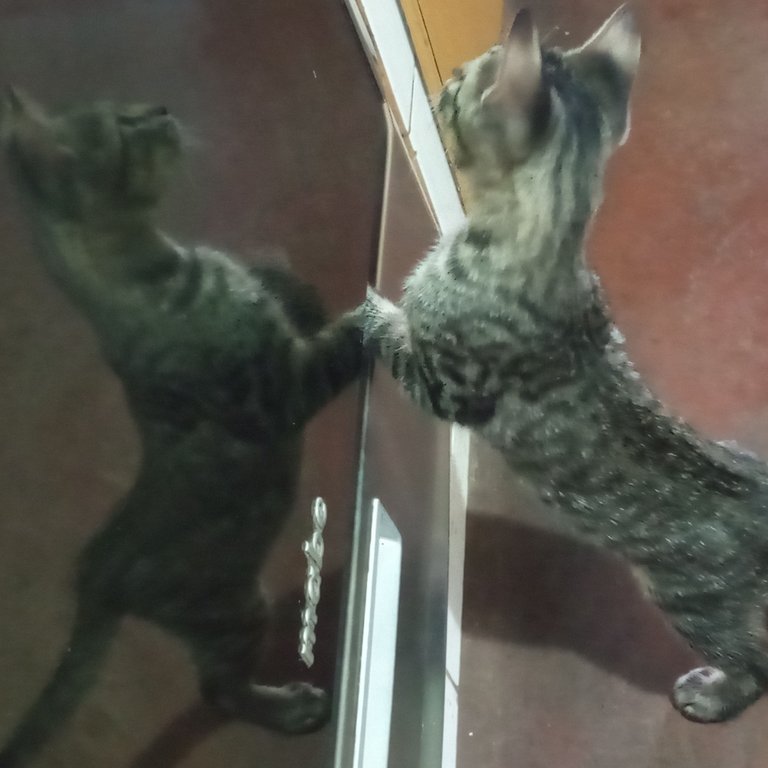 Right here he's looking at his image on the glass of my oven. But he has no idea that this is his own image. He only knows that there is a small creature in front of him. He doesn't know what his own shape looks like, what his own color looks like, but he looks at the image in the mirror and thinks there is something there. He touches it with his little paws, he wants to get in where he is.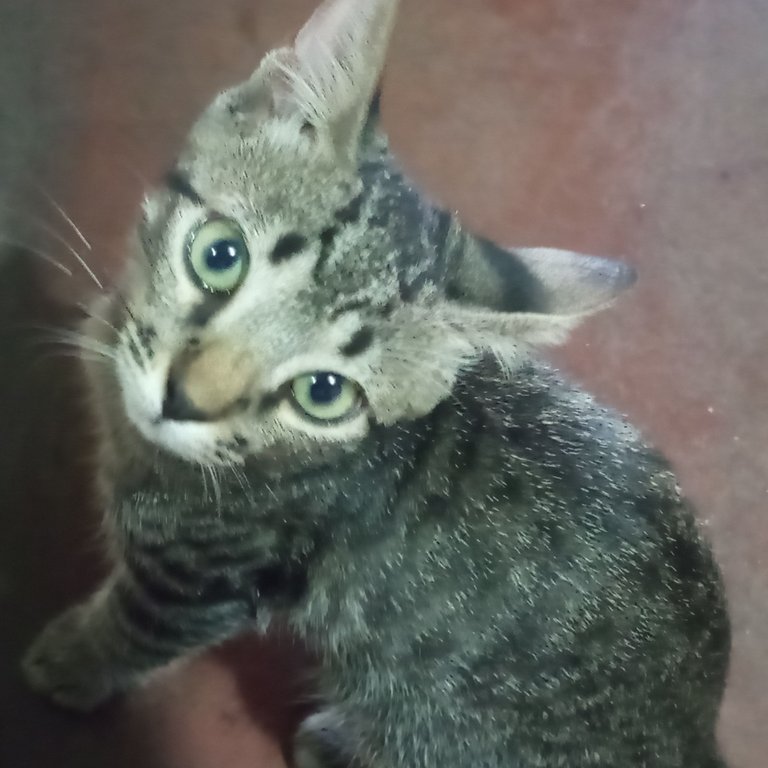 He tries with his little hands by all means to find where the entrance is. He goes to the side, underneath and comes back up to continue looking at the image of the glass that reflects himself.
It makes me very tender to see him. I don't know how to explain to him that it is his figure. When I open the oven door, he will think that what was there is gone and when I close the door, he will see it again.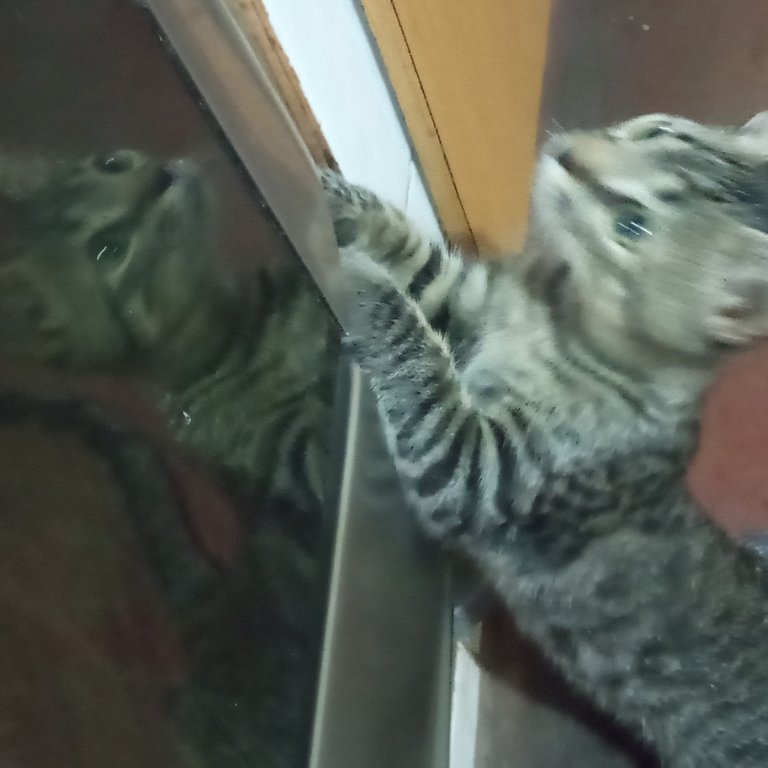 He always does the same thing. Now with less enthusiasm than before, but he still stands with his two little paws in front and looks with big, innocent eyes, with his two ears in front, trying to see who is on the other side of his reflection in the oven glass.
Until the next cat adventure! I'll be back. Thank you very much for your comments.