If you sit on our Discord then you'll note that I'm always trying to shove down your throats all the great ways that you can use BRO. We aren't just a dividend token, and we certainly aren't just a @brofi. With all that in mind, are YOU using us to the fullest of everything that we offer?
Let's take a walk with me as I show you around..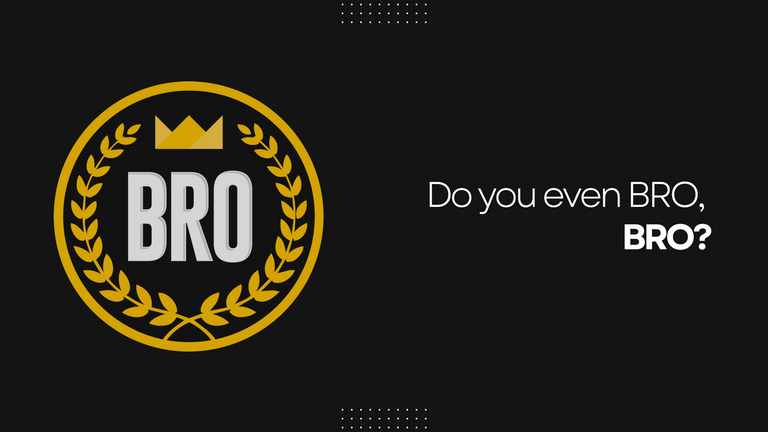 @Brofi has big updoots
Part of what makes BRO so popular to earn and hold right now is getting updoots from BROFI. The same can be said if you delegate HP to @Brofi then you can also earn BRO too. It may not be much bro but that eventually stacks given enough time goes by. Of course upvotes aren't guaranteed and are purely complimentary - but it's a good way to earn nonetheless.
Holding BRO earns you hive weekly
We started as a passive earning token two years ago and we have remained true to that vision ever since. There is no set APR because what I earn from income streams varies from week to week however we are solid in what we give out. Right now the hive we earn isn't a lot because we are in the middle of the bear market and what is available to earn from is quite small. That being said we are building for the next bear and I think you will be surprised by the eventual outcomes.
Holding BRO gives you secondary access to splinterlands
Not sure on how to capitalise on the worlds most popular game right now? Don't worry, we have you covered. Here at brofund we own nearly all the cards (apart from golds) and have a seasoned player @burlarj running our account for us. Rewards are a plenty and I keep stacking them -- which means when lands come out and are ready to farm then we'll be raring to go. Rewards will be going direct to BRO holders. Yup, that's right! Your heard me. Divs gonna be poppin.
Every BRO is fully backed
Unlike many tokens, if something terrible was to happen to BRO, I don't know, like if I died and no-one was willing to take my place, then we have the collateral to compensate every last person for every BRO they hold. So we are backed by real assets and worth -- this should give you more safety and peace of mind.
Dragons Den Access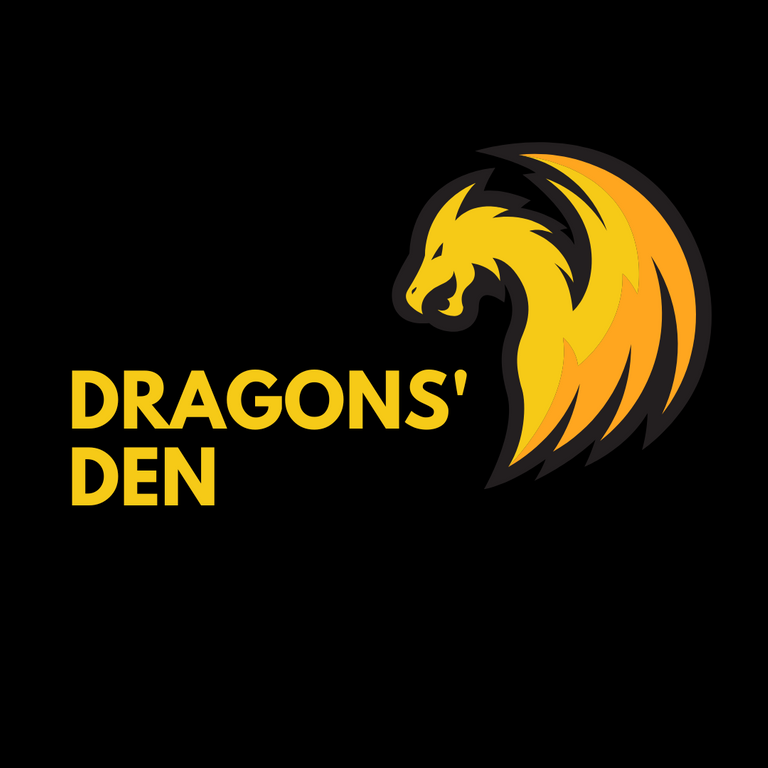 Do you guys understand what a serious opportunity Dragons Den is? Yes, it's an opportunity to get in front of some of the biggest buyers on hive engine and pitch your (hopefully new!) project idea to us. We want early stake, you want funding -- so let's make something work for both of us. This is a sure way to get some venture capital on the hive blockchain. All you need is an idea! And to be successful in your pitch, and bam!
We lend out our team to other projects
Yes, in an attempt to raise the standards of hive engine projects we lend our team to other budding projects willing to take the leap into "upping their game" -- it can sound like we're being pushy by thrusting this on the community right now but in reality it is a service that's there if you want it, but by all means you do not need to take it. Great if you do, fine if you don't. It's a free service for now so take it whilst you can. Currently we're in the trialling and testing phase, so you guys are our guinea pigs!
You're taking part in our witness campaign
We run a witness node over at hive. You should vote for us! :D - but in all honesty we constantly thrive to make hive a better place for all in more ways than one. We're slowly moving up the witness ranks and that's all thanks to you guys, those that think we're worth it!
The Man Cave will soon be a whole deep economy
Like some games out there that have several tokens within their system and intertwining networks that closely work with each other -- I plan for BRO to be the same in the future. How we go about this I am still working it out, but I am hoping for an immersive and deep economy and community in the coming years!
So sit back
Sit back and enjoy. That's it. Let us do the work for you so that you don't have to. Great, innit?