---
Hellow BDCommunity
---
---
WELCOME MY TODAY'S BLOG
---
Hi my all steemit friends.Hope that you people all are so good.I am also good. In my blog today, I shared pictures of carrot halwa. Today, my mother ruined my cooking. It's so good to eat. Hope you like these pictures.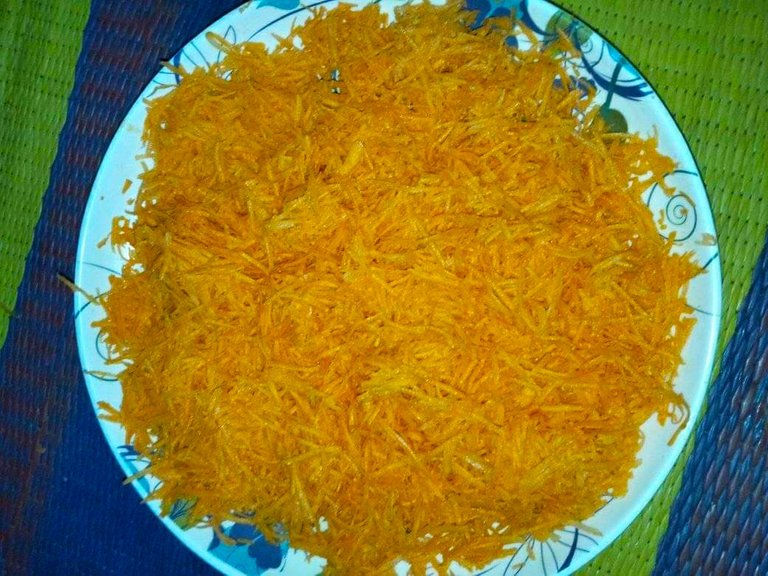 In this picture you can see the carrot halwa. Carrot halwa is a delicious meal. And my favorite food. Carrot halwa is made from carrots and carrots are a kind of vegetable. Carrots can be eaten raw. As a kid I used to pick up carrots and wash them. And carrots are used as salads with various foods. However, many types of foods can be made with carrots. I like carrot halwa more than that. And the carrot halwa does not take long to cook. However, today my mother cooked carrot halwa this afternoon. In this photo you can see the carrot halwa.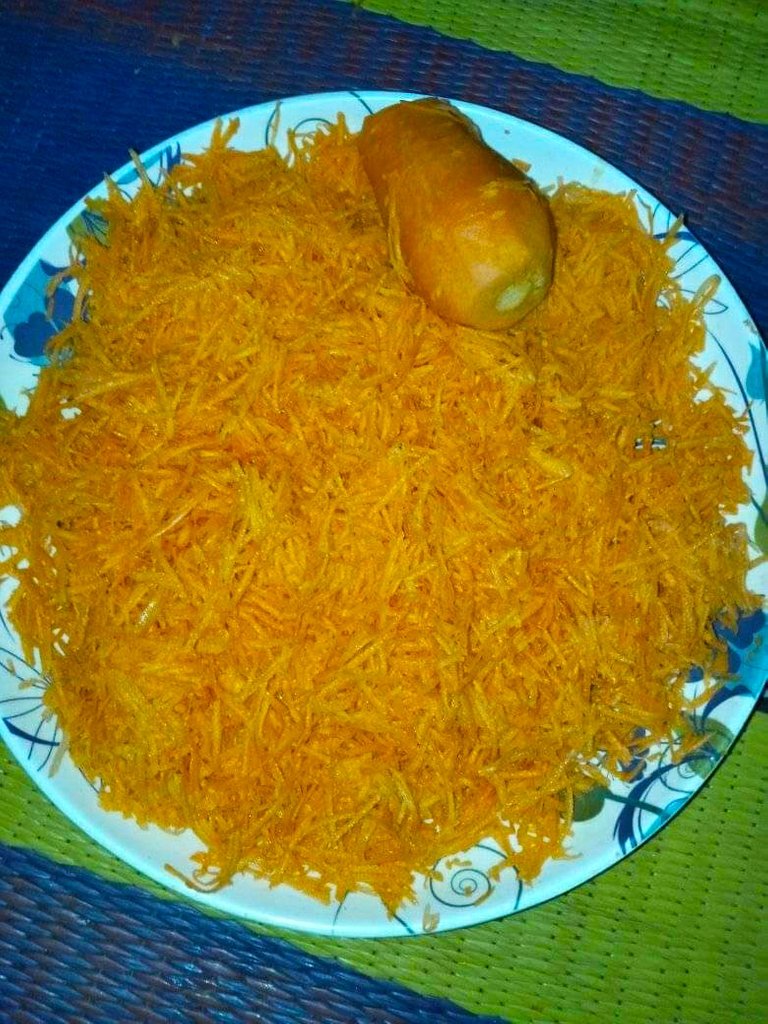 Everyone loves to eat carrot halwa. People carry carrot halwa items on any occasion, starting from weddings, birthdays, etc. Besides, carrot halwa is a popular meal. However, not everyone can cook it. It requires fresh carrots first for cooking. Then the carrots have to be scraped and chopped. It was very difficult to do this before. However, many advanced products have been made that can be cut very easily and very quickly. Which I used to cut these carrots.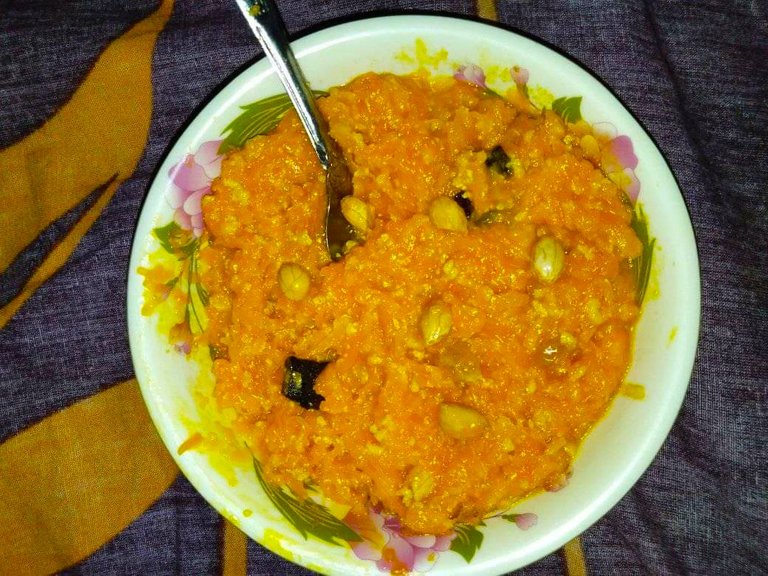 Carrot is a popular vegetable. White, yellow varieties of carrots are seen in different countries around the world. However, orange carrots are seen in Bangladesh. However, carrots are the winter fruit. Carrots are beautiful to look at but they help to brighten people's complexion. Carrots are widely used as vegetables. Someone loves to eat carrot salad. Someone cook and eat. However, carrots have many nutrients. Which is very useful for the human body. So people with some diseases eat carrots every day in winter. Carrot juice enhances liver functioning. As a result the digestive power increases. Moreover, if a person is less than the digestive power, he has to face many problems. So those whose digestive powers eat carrots regularly.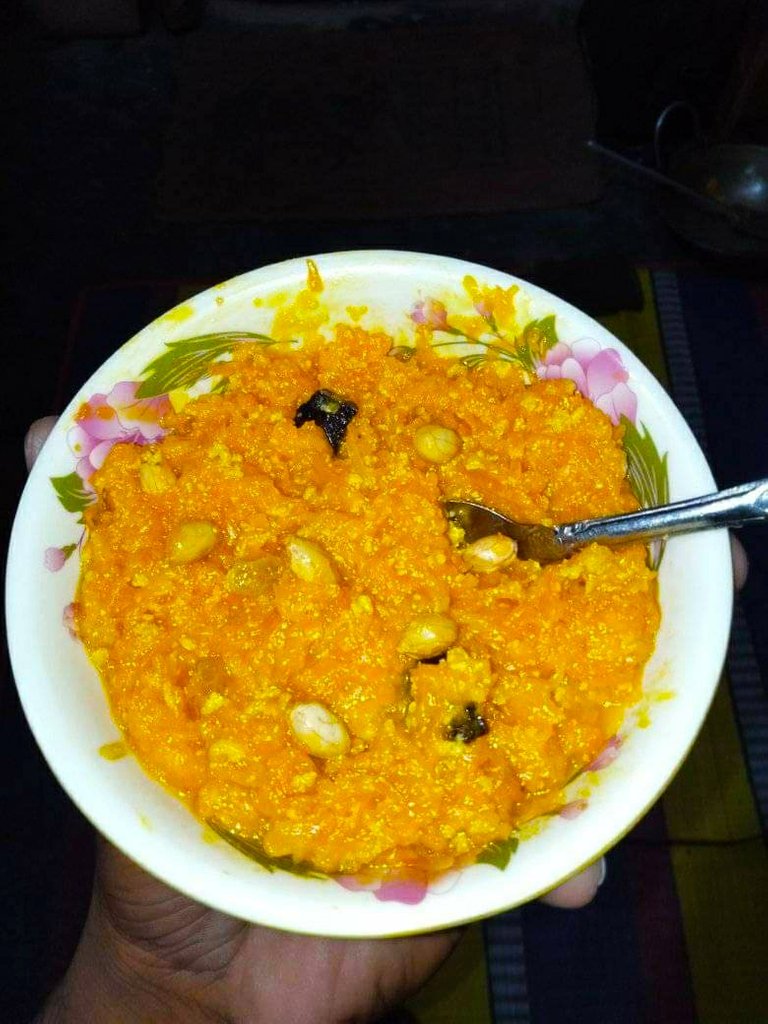 There is a huge demand for carrots in the market every winter. Moreover, the demand for carrots is increasing day by day. Because of the demand for carrots in the market, farmers are selling carrots and getting good money. They are benefiting. Therefore, carrot is being cultivated in Bangladesh every day. However, in Bangladesh, carrots are cultivated on a lot of land every year. Carrot juice is used to reduce any age-related pain. To make the carrot halwa, first boil the carrots in milk and then dry them, and the blade dries with ghee in the carrot pan. It is made from the oven and it is made with almonds and raisins.
---
Thanks For Reading
---