Metaverse is something that is trending all around the world of Blockchain. everyone wants to be on this journey of metaverse.
Everyone is talking about it and here is what Binance is saying about the metaverse thing.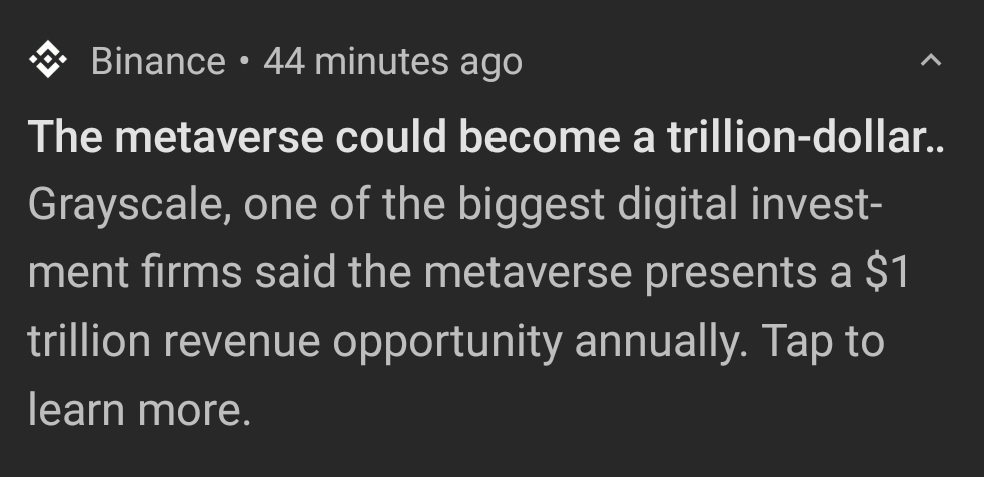 The metaverse trend is said to be even more than that of nft. We all know how nft captured the entire industry when it start trending.
With nft games nft went on fire like anything. Same or even more than that will be happening with metaverse. The number of users have went up quite alot in last 1.5 year.
Are you part of the metaverse already ? if not then do some research and enter a good project before it's too late.
Thanku