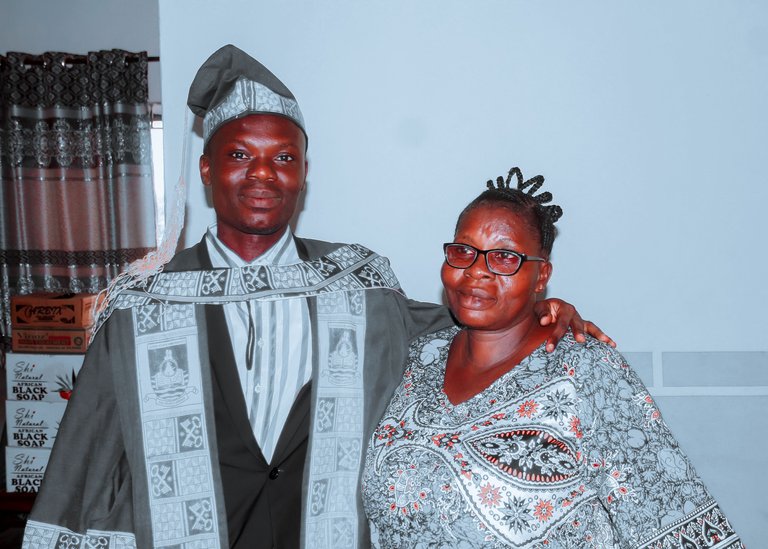 ---
God created my very first queen,
My earthly angel,
My loving mademoiselle,
My listening ear to problems I felt I could never tell.

....
....

Blessed with a heart of gold,
With the motherly touch as the days of old,
Giving care without the need to be told,
And bold to action when there is the need to scold.

....
....

In the face of trouble,
She isn't one to fold,
She's the hand to hold,
When you can't seem to be consoled.

....
....

There stands none to take her place,
As I would rather have no other,
Asides my one and only,
Sweet mother.
---
Thanks for reading,
Have a splendid day folks.
---
image: me and my mom