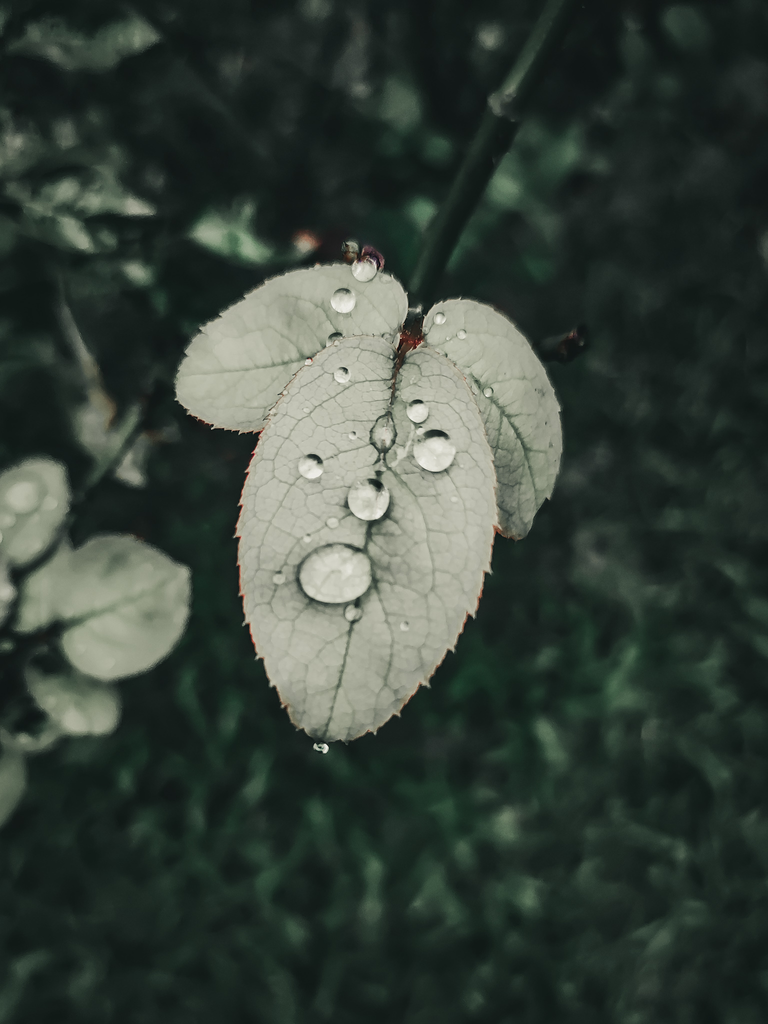 The relationship I have with rain is quite intimate. I have found it besides me in my most sorrowful moments. I have written about it quite a few times already, but still, I feel like I have so much to say. Right now, I can hear it drizzling on my windows like sand from an hourglass. That sound, I would recognize even if I was blind. It makes me drowsy, blankets me in comfort, and torments me at the same time that even after 25 monsoons of my life going by, it still feels relatively unknown, quite mysterious.
It rained today a bit in the afternoons. I have contracted a viral fever somehow and have been feeling under the weather since last night. Body aches are nothing uncommon to me. Whenever I ride my bike for a long time, I'm bound to get muscle cramps. My arms get sore. Calf muscles contract as if they were getting electrocuted. I am used to this, unlike the soreness I have from this stupid viral fever. Even my nails hurt! I never knew nails could hurt like this. Restless due to this, I kept fidgeting in my bed the whole day, till it started raining.
Winter rain is something quite special. The wind gusts originating from far north always send chills down my spine. The same had happened today. And on the first hint of rain, my senses started to tingle a bit. Finally, a change in this stagnant state of bleakness. I got up from my bed. Step by step, I went towards the stairs in hopes of getting to the roof. Feel the fowl and shameless wind on my face. And as I climbed the stairs, I could feel it already. The frigid weather heavens decided to bestow upon these lands right before dusk was setting in.
It wasn't raining that hard anymore in a few moments. Clouds started dissipating, and soon the golden rays of dying light came pouring in from the west. The winds stopped, and all that was left was this sweet smell of wet earth and the chill foreshadowing more downpour that was yet to come.
While standing on the roof, I lit a smoke. A cheap smelly brand with an ugly aftertaste. But it has a rough and high amount of nicotine. Nothing better to warm you up than a vigorous blend like Goldleaf. And, As an added bonus, someone was singing a pretty familiar tune from far away. Just plain vocals. With no instruments. A song about lost love. Enough to push you towards an existential crisis. And that is what is motivating me to keep on writing this piece of crap that I don't know is going to lead to where.
It is now 1 o'clock at night. Time flew by quite quickly. As I remember, I have been sitting here for a few hours now. Maybe even longer. All the while pondering upon the deepest thoughts my foolish brain can muster up and throw at me. And while fighting this polarity of my mind back and forth, I keep on pushing out word after word; I feel losing my grasp slowly over my sanity. My body temperature is rising, and the restlessness is coming back. On top of it all, as I had mentioned earlier, it has started raining, yet once again. But now, there is no golden light to fight the darkness to help me cope with it all. Not for a few hours, not yet. And I desire to hold on till then.