Hi everyone. This is my entry to the PhotoChain Challenge this week, the 78th Edition hosted by @davidesimoncini. The contest post can be found in the link here. If you haven't joined in this contest yet, read up and you are very much welcome to join.
Last week's winners with their Keywords are
and
---
I was tending to the garden one morning when I noticed our gardener helper, who was on his breaktime, left some things he was using beside one of our temple trees. And guess where he placed them? Right beside the biggest stone in the garden.
Perfect for PhotoChain! So I took some more shots rearranging the implements to see which would come out the best.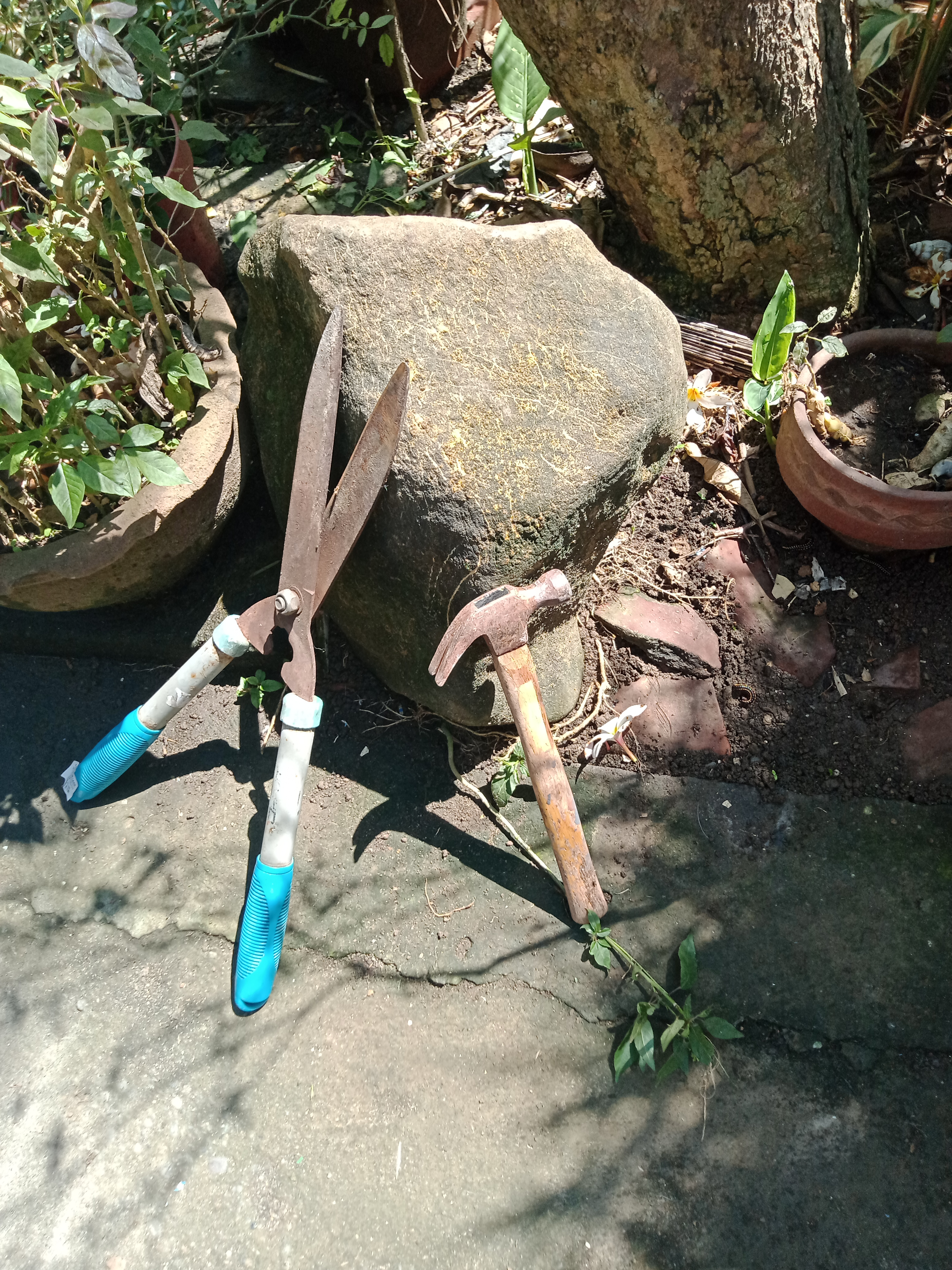 Photo above looks like the two are resting side by side after a hard day's work.
How about the next one which looks like it is enjoying the sun and is lying flat on his back getting a tan.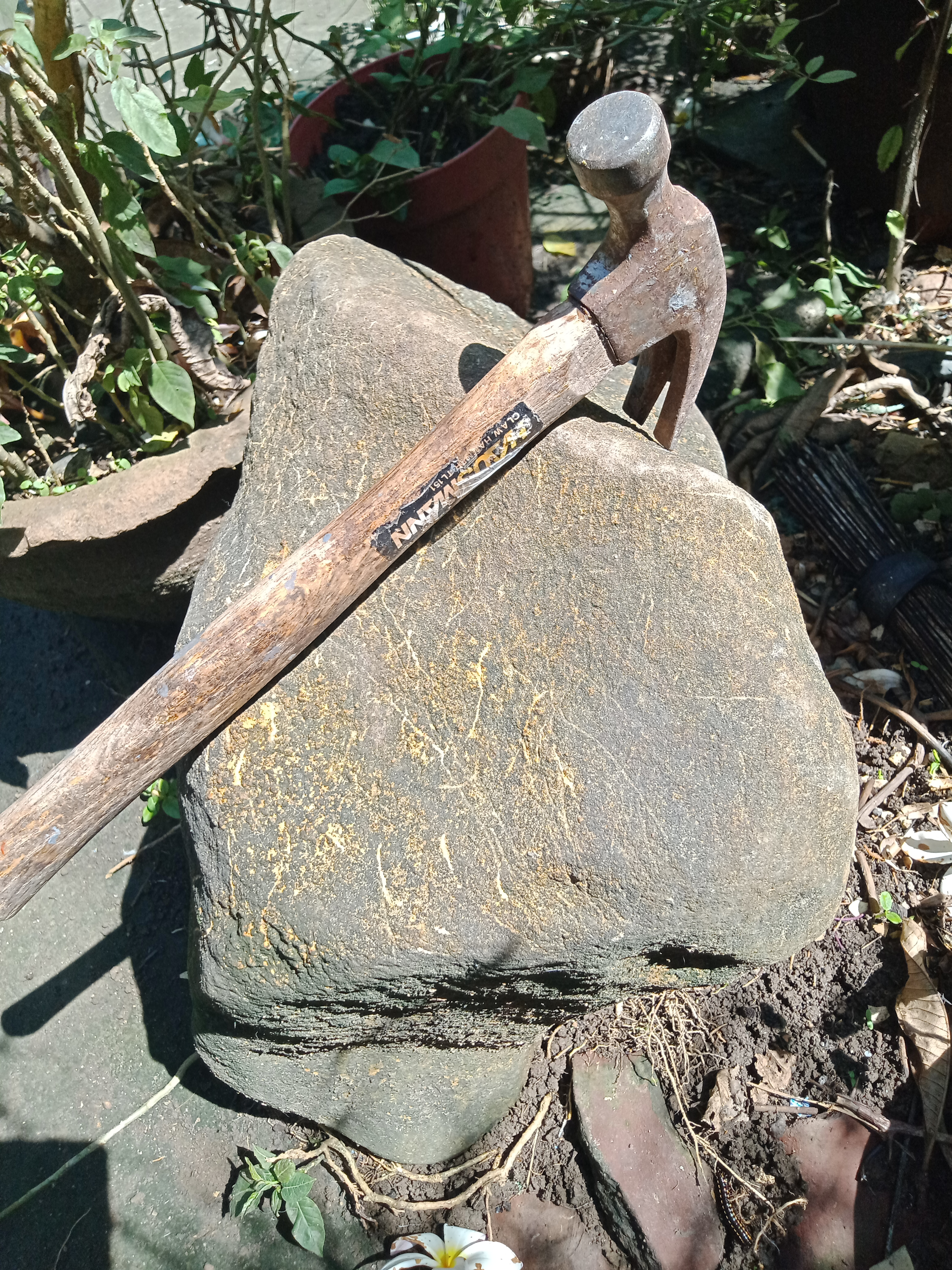 This one looks like it's cuddling up to sleep or nap before he starts working again.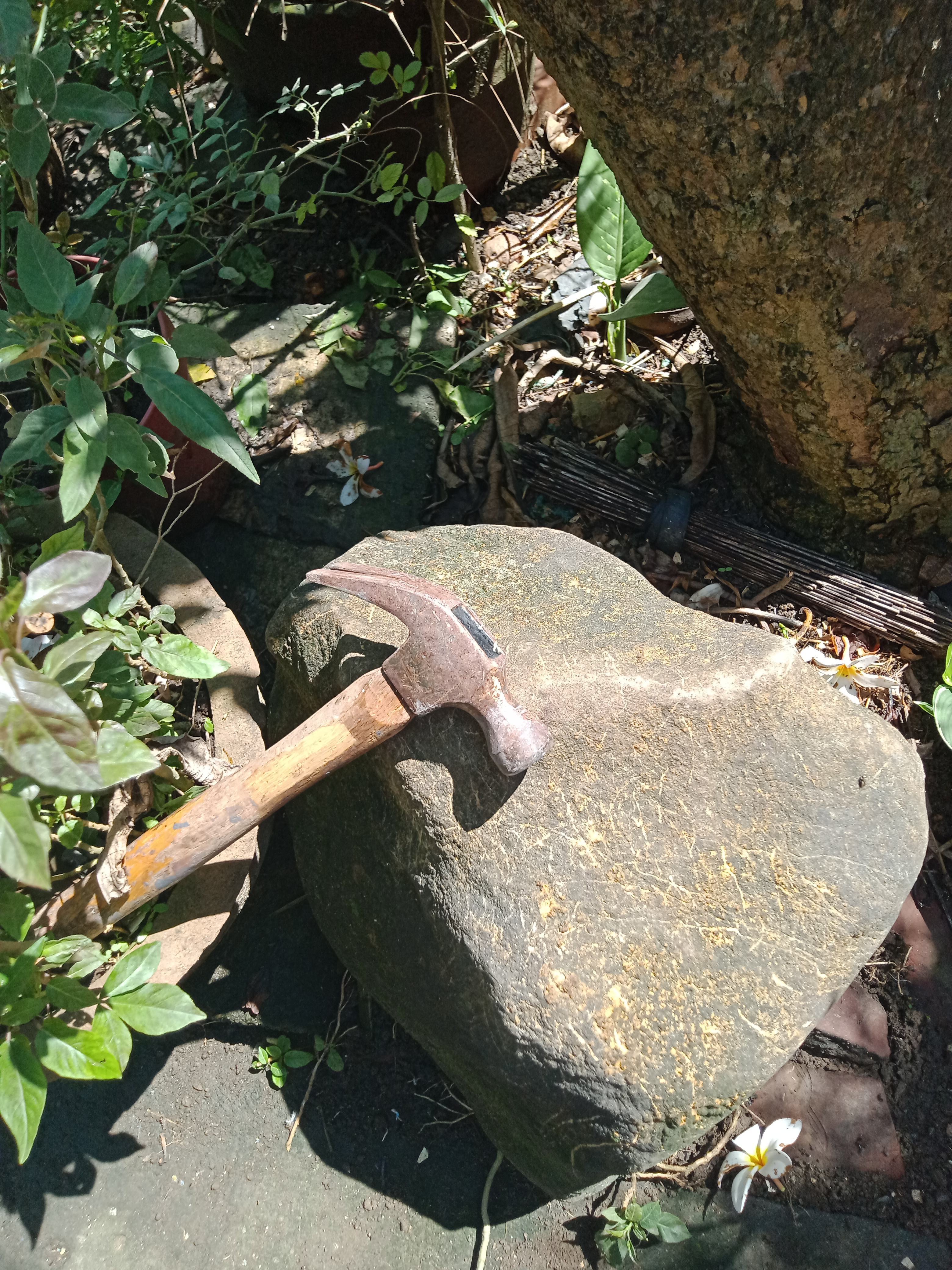 Haha I have more pictures but don't want to bore you with them. Just found them amusing. Hope you did.
My personal Keyword is TREE.
That's it for this Edition. Thanks @davidesimoncini for the SBI from last week's contest and may I wish all the participants the best of luck. Keep safe everyone.
(All photos are mine.)*