Those of you who have saggy eyes from reading my tens of thousands of words over the last few weeks are in for a treat, this will be a quick read (for once) and will introduce you to an amazing charitable project that makes me smile from ear to ear when I think about the joy it brings.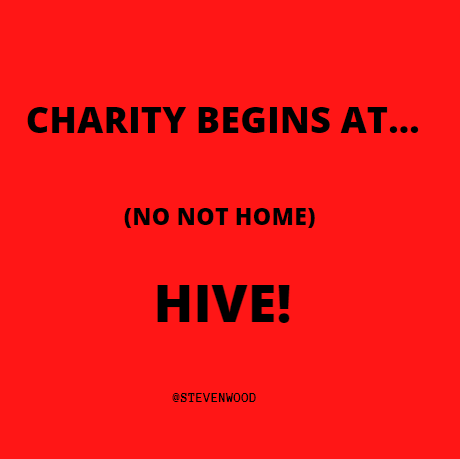 So I have been back on Hive for 2 weeks since my extended break due to an appalling streak of life-luck, ill health and family difficulties.
My return has been far more dynamic, enjoyable, addictive and all round, much better than I anticipated.
I thought it would have taken me quite some time to get used to writing again but the second my fingers struck the keyboard with intention, I began to realise just how much I have missed writing and the chance to share my thoughts on anything and everything I care about.
I had also, more importantly, missed the great friends I have made here over the past almost 3 years and can tell you it felt amazing to be back. I have written 14 posts in 14 days and I have certainly started to make up on the lost growth due to inactivity here.
So I decided after I had been back for a week, to give away a little Hive. I quickly wrote my giveaway post
Then I waited... and waited... and waited...
This seems like an opportune time to gratuitously use what @galenkp calls 'the stevenwood clock' He has actually demanded I make him one, "at any cost", his words, not mine! (to the best of my recollection as the Clintons would say)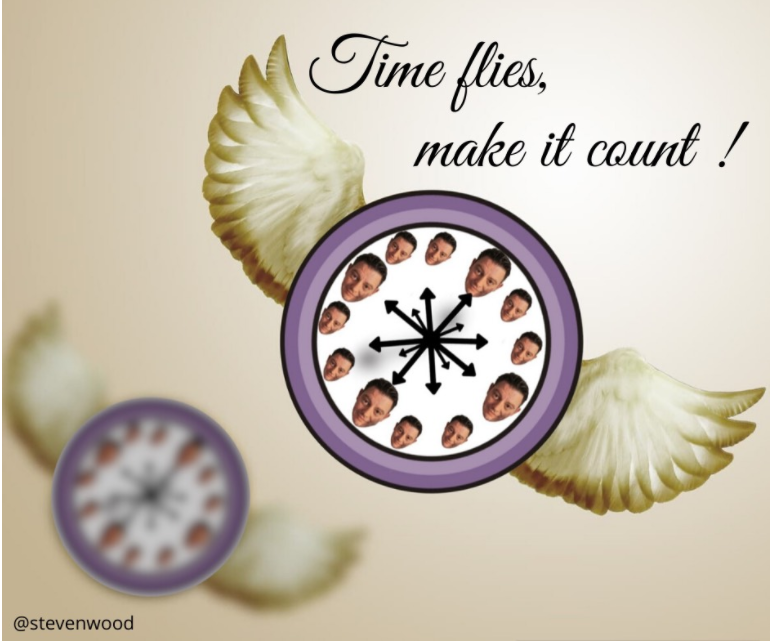 I waited... And wait... Oh you get the point.
I remembered the phrase from 'Field of dreams'
"build it and they will come".
D'you know what I learned?
That Kevin Costner is a bloody liar!
Anyway, I digress, back to my story (I wish I had a Hive for every time I wrote that 'exact' sentence!
I had ran a contest before and it was hugely popular and I just expected that experience to repeat itself, but you know how it is, sometimes your post flies under the radar.
Eventually though, someone did come by. It was the legend that is Zac AKA @papilloncharity, he would argue and tell you he is not a legend and he sincerely believes that, BUT, don't listen to a word of it, he is, if you don't know Zac and the lovely Marian or what they do, read on and I shall tell you a little about them.
So as I said, along came Zac (AKA - Stephen) I really need to ask where the nickname Zac, came from!) and leaves the following comment:

Now the reason he is thanking me, is that I made a gesture which was actually very small, I donated 10 Hive to an amazing cause championed by Zac. I may have made a small donation but I am not a 'donor'... I will let Zac explain in his own eloquent style.

Imagine receiving such genuine and profound thanks from someone for such a small gesture, especially when you find out just how much effort Zac and Marian put in to this endeavour. I highly recommend to anyone reading this become a donor partner, as it will warm your heart immensely.
So as many of you will already be aware, @papilloncharity describes itself as:
A registered Non Profit with stunning successes in transforming the lives of the poor!
Sounds amazing already, right?
This claim does not even come close to describing what they do and just how wonderful it is. I'm talking about countless meals being provided to those that need them most, as well as clothing, blankets, furniture, appliances, equipment, toys, presents, baby items, toiletries, soap, computers, skills training, trauma training to NGO's, Church Missions, Schools, Crèches, Old-Age Homes, Care Homes, Community Projects and needy individual Community Members.
What are you imagining when I say that? Maybe you are thinking of a few bags of food, and a neatly folded stack of blankets, maybe a van full, a lorry perhaps? Think again, we are talking hundreds of tonnes of donations to so, so many people. (Actual tonnes, that is not a figure of speech!)
I believe, and I am certain you do too that this effort deserves to be acknowledged and applauded. From speaking with Zac in the comments sections around Hive, I know 100% that applause is neither sought nor expected by himself or Marian and yet still, massively deserved.
There is another way you can support @papilloncharity and perhaps even win yourself a prize too. Check out the weekly hive charity giveaway HERE in conjunction with the @combination account to learn about a great way to help and also maybe even win some HBD.
Helping and winning - talk about a mega-win for everyone involved.
THIS POST which was the launch post explaining the concept thoroughly and detailing some of the amazing work undertaken, I suggest you take a look, if only to see the mind-blowing number of computers that @papilloncharity has provided, for those who need them most of all, it also shows some smiles that could melt even the hardest heart!
There are lots of photos of Zac and Marian and many of the deserving people they help, in the posts I have linked to within this post, but I didn't want to share photos from their blog without permission,
One more thing worth mentioning, as it has always been important to Zac and Marian is this:
No funding will be requested from the Hive rewards pool and this venture will not be listed as a Hive 'DAO' proposal project. Please see the Info Post for more details.
We, all of us as Hive members can do this on our own and we can show the world out there, not only our care but also what we are doing about it!
By supporting this fabulous charity you can also receive an awesome @papilloncharity badge from @hivebuzz how awesome is that? Check it outHERE
Display your badge with pride and show the world you care.
I pledge here and now to donate 'at the very least' 100 Hive to @papilloncharity this year and when I have spoken to Zac about the PayPal donation option, I'm sure I can do much better than that.
Oh heck... I promised you a quick read! Although, if you know me already, you likely realised, it was probably never really going to happen. So regarding my giveaway, I think it will be an incredibly popular decision to give the 10 Hive to the best and only commenter, @papilloncharity, right? (I am sure I can do a little better than 10 Hive too). Speaking of which, I will put proceeds from this post toward helping these lovely people carry on their amazing work.
I also want to offer a HUGE shout out to the fabulous Mr @galenkp esquire, for bringing the great work Zac and Marian do 'back in to focus for me' in a wonderful post he used as his #weekend-engagement topic in THE WEEKEND community a couple of weeks ago.
Thank YOU for taking the time to read my post and if you're one of those amazing people who like to hit the comments section... Then I doubly thank YOU!
Either way I want you to know that you are appreciated!
Keep taking the time to connect with each-other both here and in the 'so-called' real world and try and look after each-other, because as you already know...


I am a proud member of the recently formed #TeamUK I love the global community immensely, but it is nice to have a home-team banner to add to my posts. The banner was made by the inimitable RoastMaster General himself @c0ff33a If you are an active UK member and would like to be added to the teamUK community on Discord, just let me know 😎