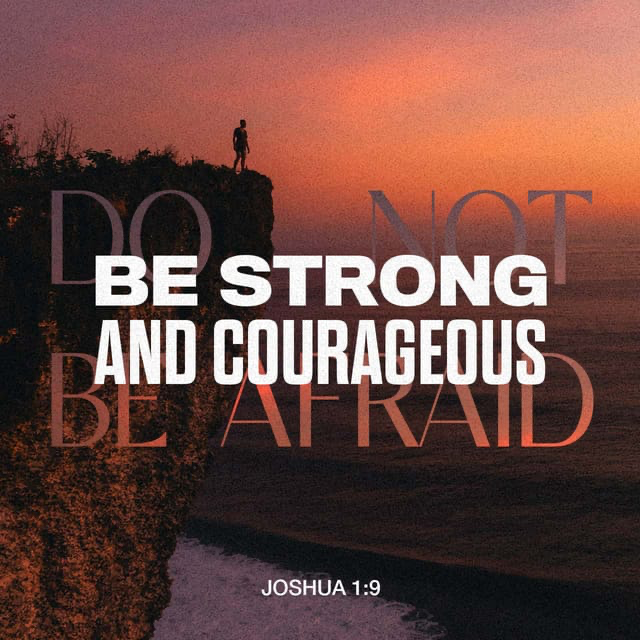 "Have not I commanded thee? Be strong and of a good courage; be not affrighted, neither be thou dismayed: for the LORD thy God is with thee whithersoever thou goest."
‭‭Joshua‬ ‭1‬:‭9‬ ‭RV1895‬‬ https://bible.com/bible/1922/jos.1.9.RV1895
Today's verse is one of assurance and love. This verse in particular is to Joshua after the death of Moses. He's in command now and i know it would be overwhelming for me, so i assume he would be frightened, as well as fearful of the people.
Jesus delivereds a similar message to his disciples.
So we are loved and guided by the Lord. Have trust in Him. He is on your side. Believe in His long term vision. All too often, we only see the short term and think God is against up. Nothing could be farther from the truth. His view and knowledge is absolute.
*image from YouVersion