Posted on Community [Sunday 星期天]
发帖于社区[[Sunday 星期天]]
https://steemit.com/trending/hive-191668
Sunday 20200809. I drove to Marina Square after dinner to try to see the fireworks. Across the road, the people was gathering at the pedestrian walk. When I went across, I found the place was barricaded and people were not allowed to go in. So, my wife and I found a spot too and stood for awhile but we decided to walk further.
星期天20200809。晚饭后,我开车到滨海广场想去看烟花。过马路时,看人聚集在行人道上。当我去对面时,我发现这个地方是阻拦这不让人进去。所以,我和太太也霸占了个位。过了一会儿,我们决定还是继续走远一点。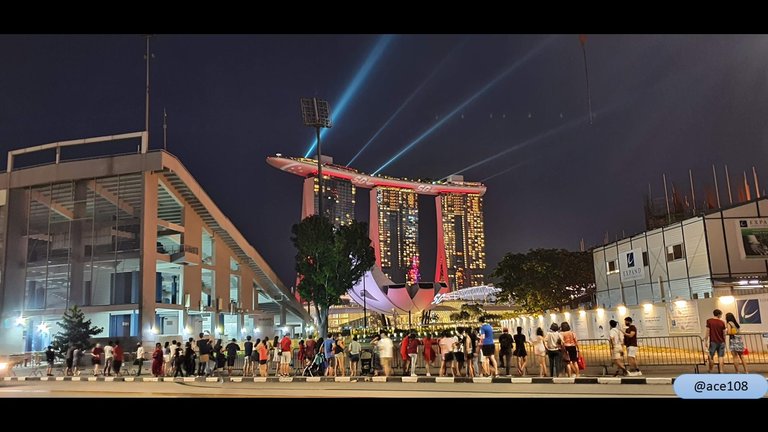 ---
🎶Meanwhile, some music for you to enjoy as you read. This piece is part of Vivaldi's The Four Seasons, particular the first of the 4 violin concertos, called Spring.

🎶让大家继续读的时候,欣赏一点音乐。这件作品是维瓦尔第的"四季"的一部分 - 4小提琴协奏曲中的第一首,名为"春天"。

Source | 来源: https://musopen.org/

https://soundcloud.com/alan-chang-563971986/four-concerti-grossi-4-vivaldi-op8-i-la-primavera-allegro-largo-allegro
Source | 来源:
https://musopen.org/music/2213/antonio-vivaldi/the-four-seasons/

---
As I went close to the Helix Bridge, we found a spot and waited there and I began to take photos around the area.
当我接近螺旋桥,我们霸了个地饭在那里等待,我开始拍摄周围的照片。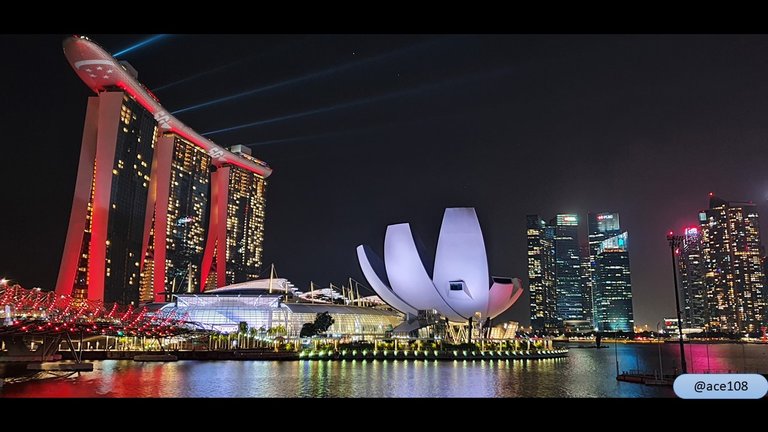 One of the photos here, you may have seen it because I had shared it before for a photo contest but I cannot remember which one. Anyway, you can see there was quite a crowd there.
其中一张个在另外的帖用来参加摄影比赛已经分享过。这里的照片,youj可能已经看到了,因为我以前共享其相片比赛,但我不记得是哪一个。无论如何,你可以看到有相当多的人群存在。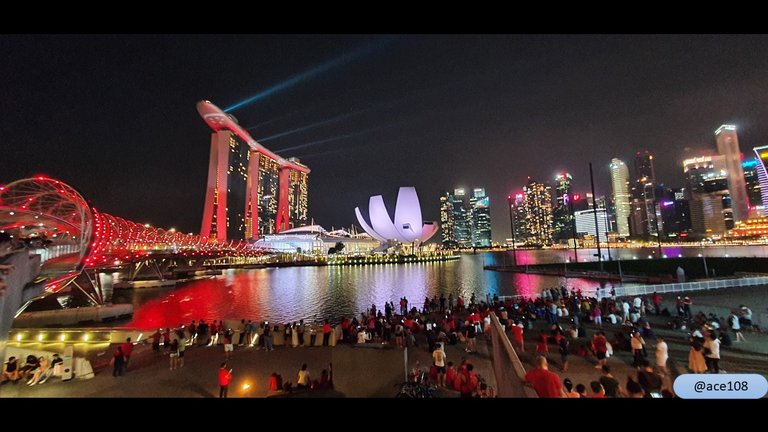 From where I stood, I could see the Singapore flag projected beneath the roof of Marina Bay Sands.
从我站的地方,我可以看到新加坡的标志投射到滨海湾金沙酒店的屋顶下。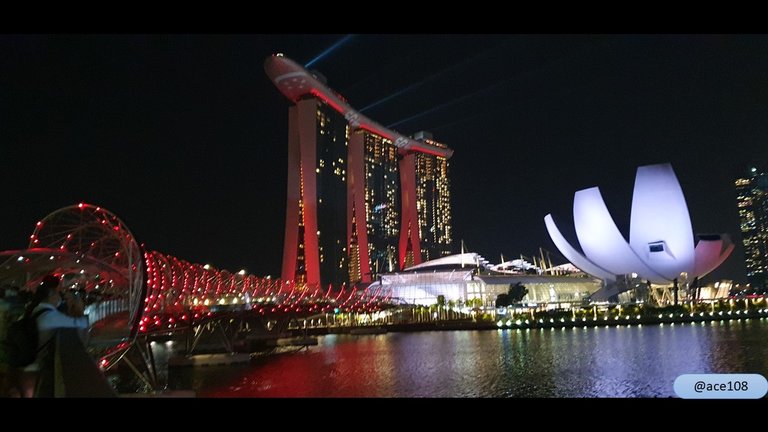 Here are a few more shots from varying angles.
接下来是从不同角度拍的几张照片。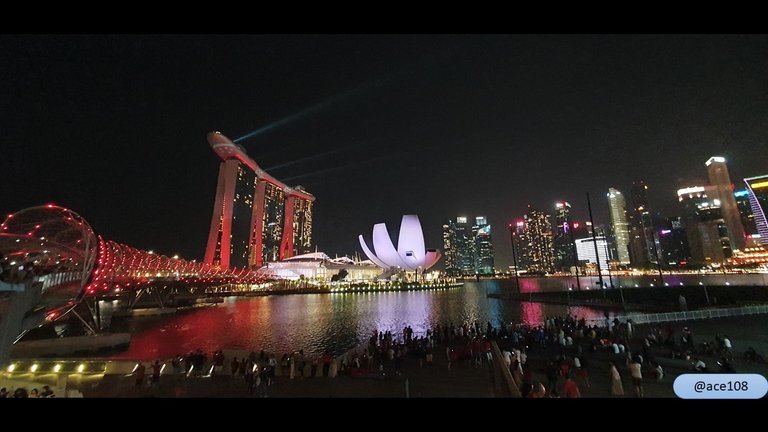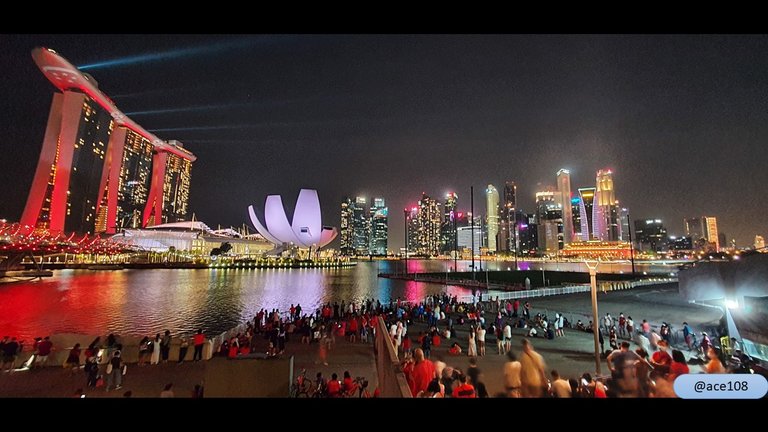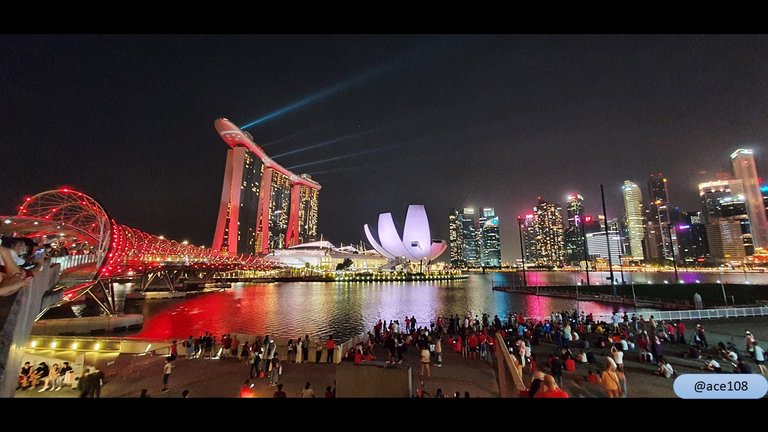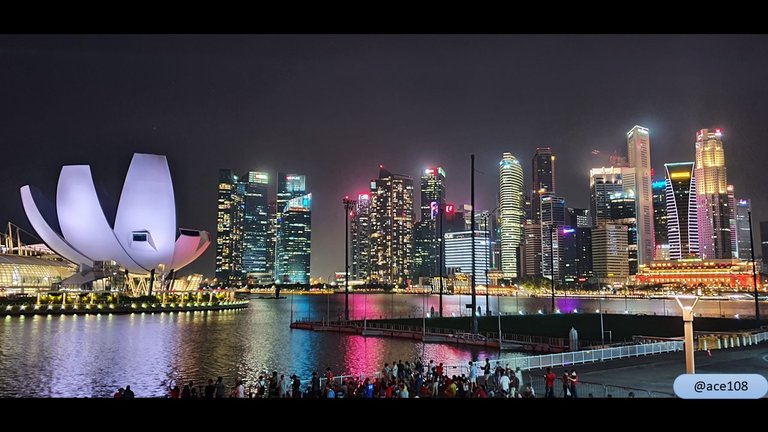 We waited and waited and waited. Then one security guy told us the fireworks were not shooting from the bay area but the Marina Barrage area. My wife asked then why are all these people still waiting there. He said he don't know but he already told them. So, we were all waiting at the wrong place. My wife and I hesitated for a while before deciding to brisk walk over to our next destination.
我们等等等。过些时候,一个保安人员告诉我们,烟花没有从海湾地区放射而是从滨海堤坝里放。然后太太问问他为什么所有这些人仍然在那里等候。他说,他不知道,但他已经告诉他们了。所以,我们都在错误的地方等。太太和我犹豫了一会才决定快快走去下个目的地。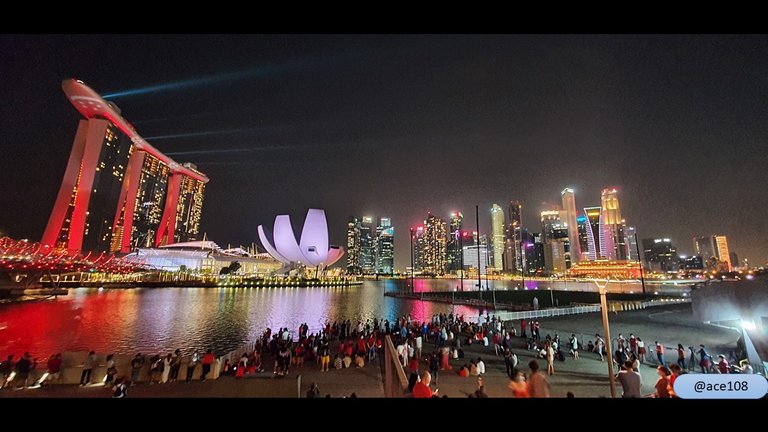 [//]:# (!pinmapple 1.289382 lat 103.860768 long Raffles Avenue d3scr)
---


Please see my other posts:
@ace108
请看我其他帖: @ace108
---