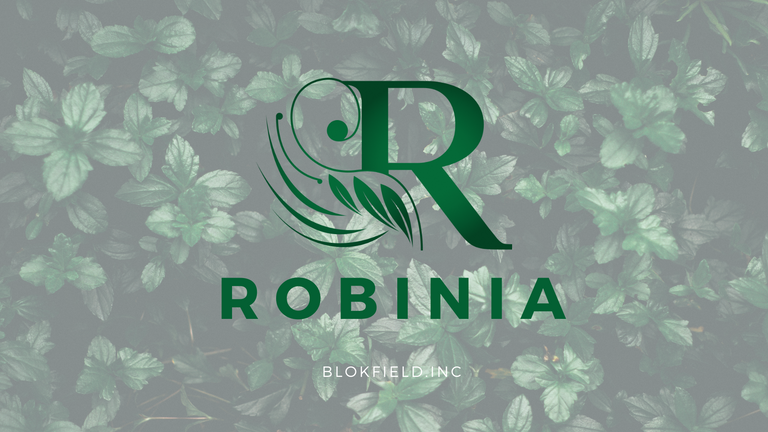 image
Sometimes we miss opportunities that we may regret, that happened to me, I'm sorry I didn't hear about Defi Pancakeswap's release, the growth has been exponential, from that moment on there have been many others that are copies of Pancakeswap, from there I have only investigated how these platforms work.
Since before RobiniaSwap came out I have researched about the project, of course I have had the support of several friends who are part of a great community and among us we support each other to grow in this world of cryptocurrencies.
I already made a previous post, but I did it in Spanish where I explain very easily how you can mine Bsteem to receive the RBS native currency, yesterday I decided to reinvest again to continue mining, I decided to invest but this time directly buying the RBS token to mine.
In order to make that RBS purchase and add liquidity using BNB we must use pancakeswap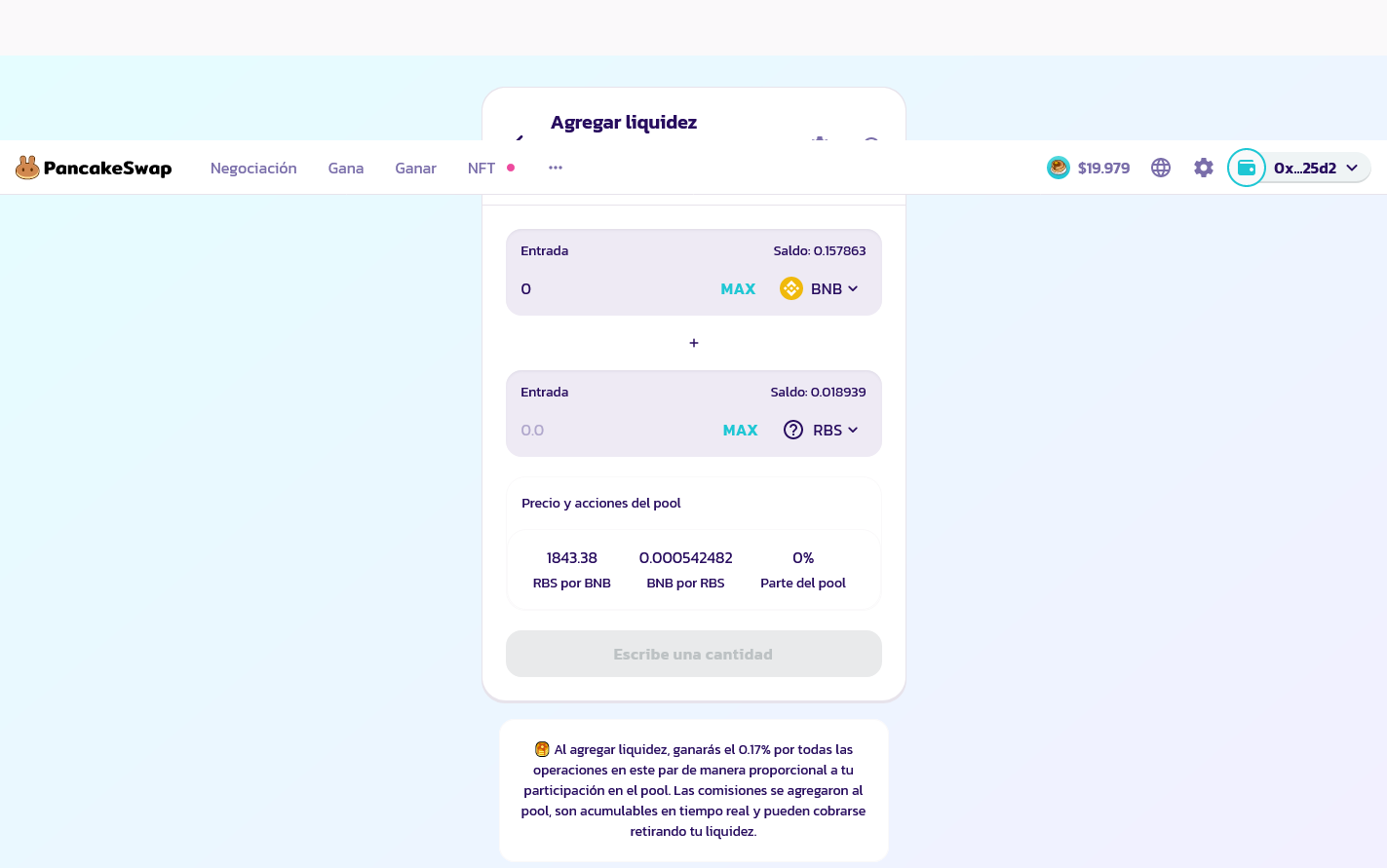 Source
I changed some steem to BNB and then with those BNB I bought RBS to increase the amount of RBS mining, the RBS I had there was a product of mining the Bsteem and some Busd everything they produced led them to mine more RBS.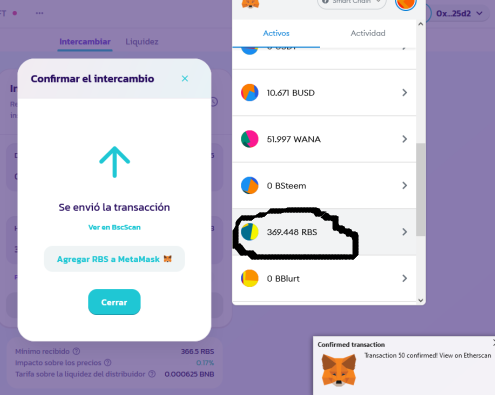 Source
Once I have the RBS in my metamask after changing the BNB I simply go to the robiniaswap.com page then just clip the plus symbol (+) button that makes a direct connection to your metamask to increase the amount of RBS.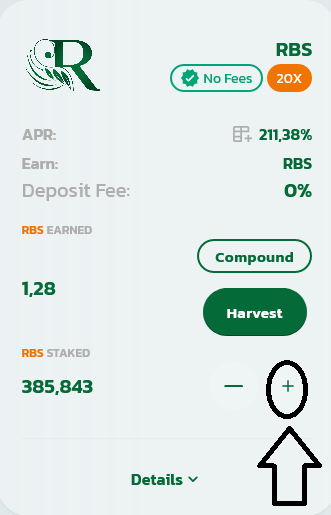 Source
A pop-up window appears where you must enter the amount of RBS you want to mine.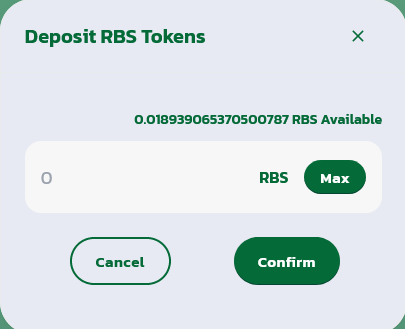 Source
Then metamask will ask you to sign the contract and that's it, you are farming again.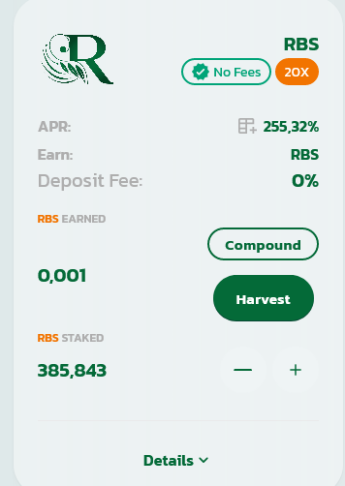 Source
The procedure is easy, almost intuitive, and all you have to do is read the pop-up messages and you are ready to start mining.





Thanks for visiting, I appreciate your opinion.

"In constant evolution".