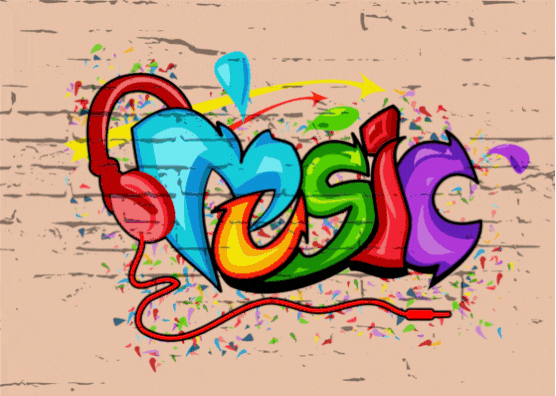 Many of you must have seen one of my Midnight Gems Sessions fly by over these last two years. I created about 80 of the O.G. sessions before I turned the concept into my written radio show, of which I already made 20+.
Now what I will do tonight is dig up some leftovers that did not make the cut. So the flow tonight will be totally off, but it might be fun anyway.
How Do I do It
Sometimes I try to place myself at the receiving end of my shows and posts, and I am sure that some people must think that it´s terribly easy to come up with 9 and if there is an encore 10 Youtube Videos.
Then turning those songs into a YT playlist and recently also creating the Spotify equivalent.
It would be really easy if I did not care so much. Unfortunately for me, I care too much.
Every week I wring myself down that rabbit hole. Just me, a dark room, and my trusted noise-canceling headset.
It can take hours, as I really like a nice broad show I can go through 100 songs to end up with nine or ten. And then when I find something new I like to share, or remember a great fit, I tend to Google and Wiki them just to get a bit more info, but it always starts with one.
One song to kick off the trip. That one often is a gem I recently discovered, and I let that Gem guide me. Like this next one is basically where I left off last week.
Nick Cave and the Bad Seeds - The Weeping Song (Piano Cover)
Now normally I will let that song guide me in looking for a mix of unknown gems, songs forgotten, and well-done covers. And, they need to flow a bit, it needs to be a trip that is surprising but not shocking.
Eivør - Falling Free (Live at the Old Theater in Torshavn)
E.G. I can´t jump from a sweet little piano song into Buck Dich by Rammstein. Well I can but I normally don´t. The songs I pick after the Kick-Off need to fit, feel right, and keep things interesting.
Chelsea Cutler - sometimes (Acoustic)
Now I do try to put in some songs that might require an acquired taste, but nothing I think my audience can not swallow. And I love to use these little live events to really get to know the musicians.
Notte della Taranta - Alors on dance - Stromae with Dardust
Every now and then I do step out of my own comfort zone and try some refreshing sounds, but I will always remain within the realms I have some affinity with.
We are One - Live at The Shanti Space
For instance, I just found out there is a genre called whisper rap. It wasn´t even that bad, but as I don´t know the first thing about rap beyond, Ice T, Eminem, Vanilla Ice, Beasty Boys, Public Enemy, and some other mainstream tune talkers
BLUE KING BROWN - RIZE UP
I would probably not do a whole show on whisper rap. Still, I would slip in a song if I think it´s well done and fits the mood.
NATTALI RIZE - INDESTRUCTIBLE FT KUMAR
I just love discovering all these new songs, and listing them so my deteriorating mind can forget about them. I used to remember all bands and all tunes back when I was a DJ, now I am the old fart writing about it so I will not forget.
Massive Attack - The Spoils ft. Hope Sandoval
But that is the great thing, I have evolved, music has evolved and still, we are great friends. Still, it´s something I love to share.
And these posts are fun, but go and check out those playlists. There are 60+ already out in the fields of my YouTube Channel
OUT IN THE FIELDS - GARY MOORE (Cover by Tommy Johansson)
All are carefully hand-picked, not by an AI Algorithm but by a guy with half a brain.
And for those that get distracted by the vids and want the pure thing, this is where you can find the short, but growing list of Spotify Playlists based on my articles.
This Set´s Youtube playlist
This Set´s Spotify Playlist
And I leave you tonight with this crazy little musical song, Tommy I can´t get enough of Tommy, but maybe by serving you lots of Tommy as dessert will get him out of my system and into yours.

What the fluff are midnight gems?
Somewhere lost in time, trying to escape out of the rabbit hole back into the rat race there is a vacuum..... that´s the place where midnight gems are found.
My Midnight Gems will try to uncover & recover those beautiful songs that nobody ever noticed or might have been forgotten.
Who the fluff am I?
Being a former DJ playing about everything and having an uncompleted study of radio journalism. I have been wanting to do this for years...Thought about it many nights and guess now it´s time to finally take it to the streets.
Hope you enjoyed this well-known wave of fantastic music and that you still feel like joining me on the next Midnight Gems Session coming soon.
Tag List
Source Pic