Sabemos bien que hoy tenemos la oportunidad de potenciar nuestra marca utilizando el recurso de los videos, pero existe un pequeño problema, "El miedo a hablar frente a la cámara" ¿Lo podrás superar?
---
We know well that today we have the opportunity to strengthen our brand using the video resource, but there is a small problem, "The fear of speaking in front of the camera". Can you overcome it?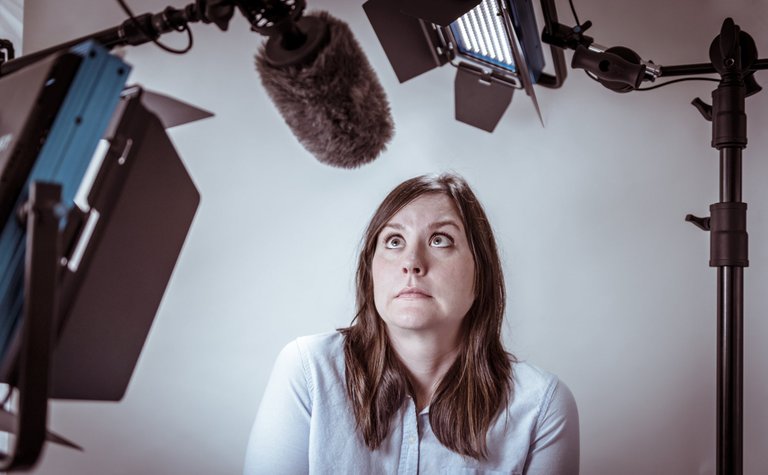 LINK
Es por ello que te quiero compartir algunos tips que seguramente ye ayudarán en este tema de "Hablar frente a la cámara, así como a mi también me ha ayudado, aquí no hay términos medios, o haces videos o no lo haces.
That is why I want to share some tips that will surely help you in this topic of "Speaking in front of the camera, as well as it has also helped me, there are no middle terms here, either you make videos or you don't.
Si quieres impulsar tu marca personal no hay mejor manera que esta, hoy NO puedes darte el lujo de no hacer videos, ¿Por que?, cada día los videos se llevan la atención de la gente, mucho mas que la lectura.
Por esta razón te comparto unas razones de Porqué hacer vdeos
Si o si te ayudará a reforzar tu marca personal.
de esta manera la gente te recordará.
mejoras considerablemente tu posicionamiento Web.
Te ayuda a generar confianza en las personas y por lo tanto a vender.
te ayuda a desarrollarte en otras habilidades.
Estas son solo algunas de las razones por las que es necesario que ya comiences a hacer tus videos, ¿Se te ocurre alguna mas?
For this reason I share some reasons for * Why make videos *
Yes or yes it will help you reinforce your personal brand.
this way people will remember you.
You improve your web positioning considerably.
It helps you build trust in people and therefore to sell.
helps you develop other skills.
These are just some of the reasons why it is necessary for you to start making your videos. Can you think of any more?

Lo relatado en esta publicación es 100% de mi autoría, ha salido de mi cerebro por mi experiencia, fracasos y estudio de distintas fuentes. Cualquiera que quiera tomar parte de este relato puede solicitar el permiso correspondiente para hacerlo.

Diseño: Banner realizado por @egonz
Sígueme en:
| LBRY | BitTube |

Ganar publicando tus videos, registrarte aquí | LBRY |