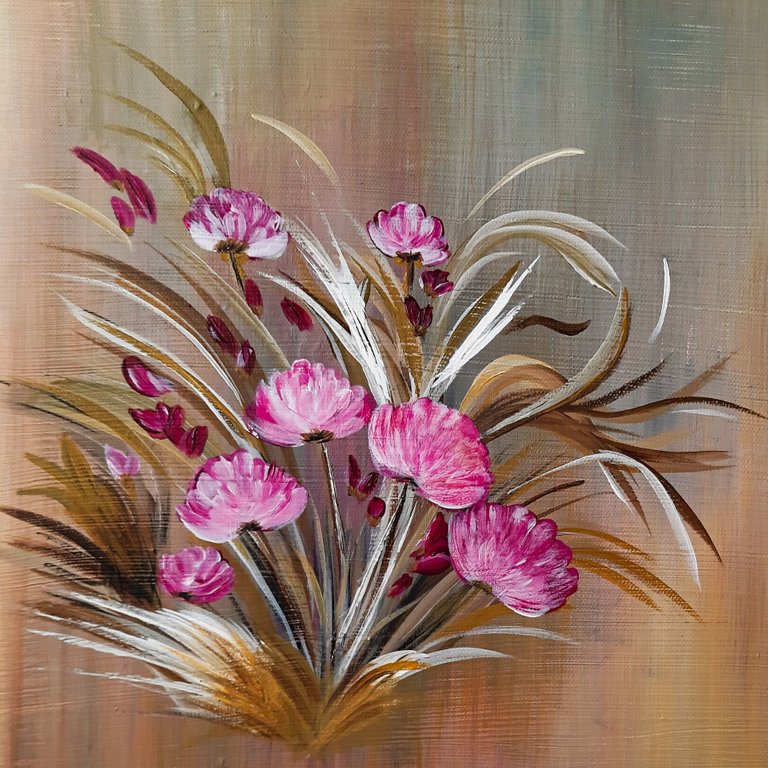 "Just Some Flowers"
acrylics on canvas
40 cm x 40 cm (15 ¾" x 15 ¾")
As most of you know my passion is abstract art, most notably fluid art. However, every so often I get the itch to create an old-fashioned representational painting. Acrylic pourings in their randomness don't always turn out, which leaves me with a supply of "ruined" canvases. Those I use for doodling when the itch strikes, as was the case here.
 
Thanks for looking, and please don't forget to upvote and reblog if you liked my art. Until next time!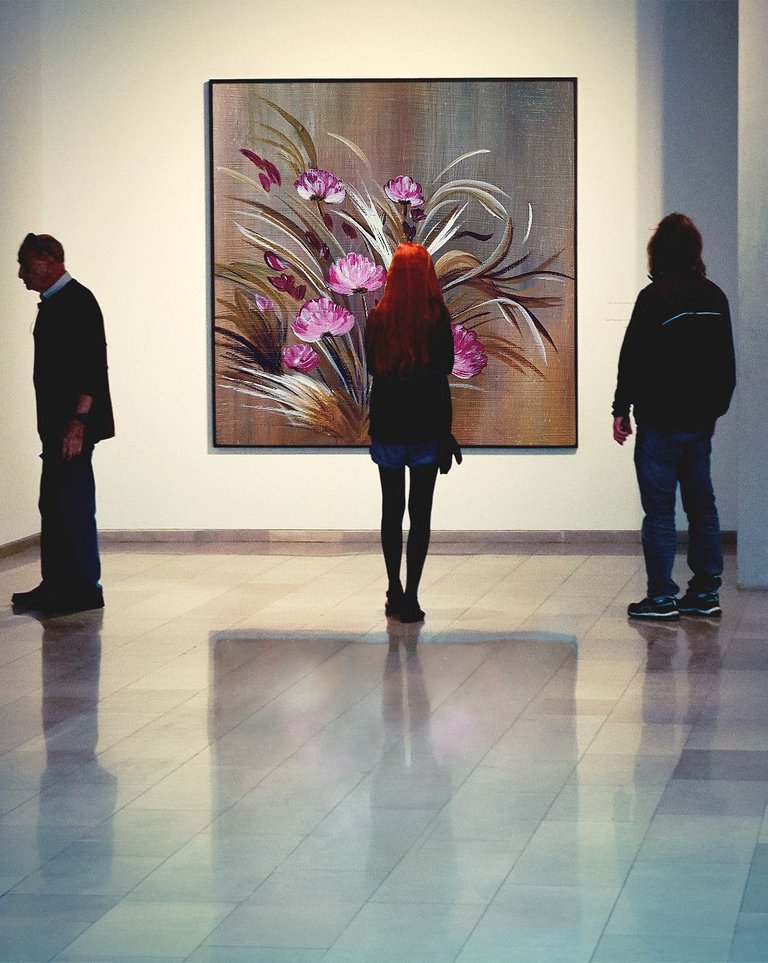 All art is for sale in my web gallery.
Crypto accepted, please inquire for quote.
 
Website:
http://www.carolinepurcell.com/
 
YouTube:
https://www.youtube.com/channel/UCFR4kTHX-RL4UQBBT1qwhOQ