Sarah is a young french comedian, and a former dancer.
We made a very nice session during a very hot day, in one of my favorite parisian spots.
I tried different things during that session, motivated by the strong emulation with Sarah who's a very creative and enthousiastic person. As you may have noticed before, I'm a big fan of high contrast and shadows, and IR photography is a very nice way to play with it as it amplifies it. I'm a 100% self-made photographer so I have a very empiric approach.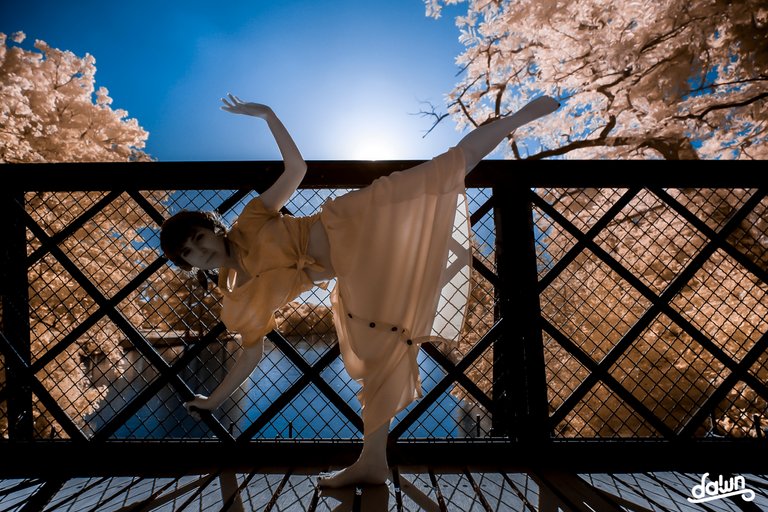 1/1000s 16mm f/4 160 ISO
Infrared shot created in real time, captured to the camera in one single photographic frame. No layers /no Photoshop / no editing exept minor adjustments and addition of my logo.
To get that "gold" effect on foiliage and "recover" a blue sky, I swapped the color channels.
Specs :
Canon EOS 6D Full Spectrum body
Canon EF 16-35mm f/4L IS USM lens
Hoya 25A filter (590nm)
July 2019