Two weeks ago, we announced Actifit's 2nd year anniversary, with July being the celebration month, whereby we will be announcing some major contests and rewards for our existing users, and now to the new actifit users!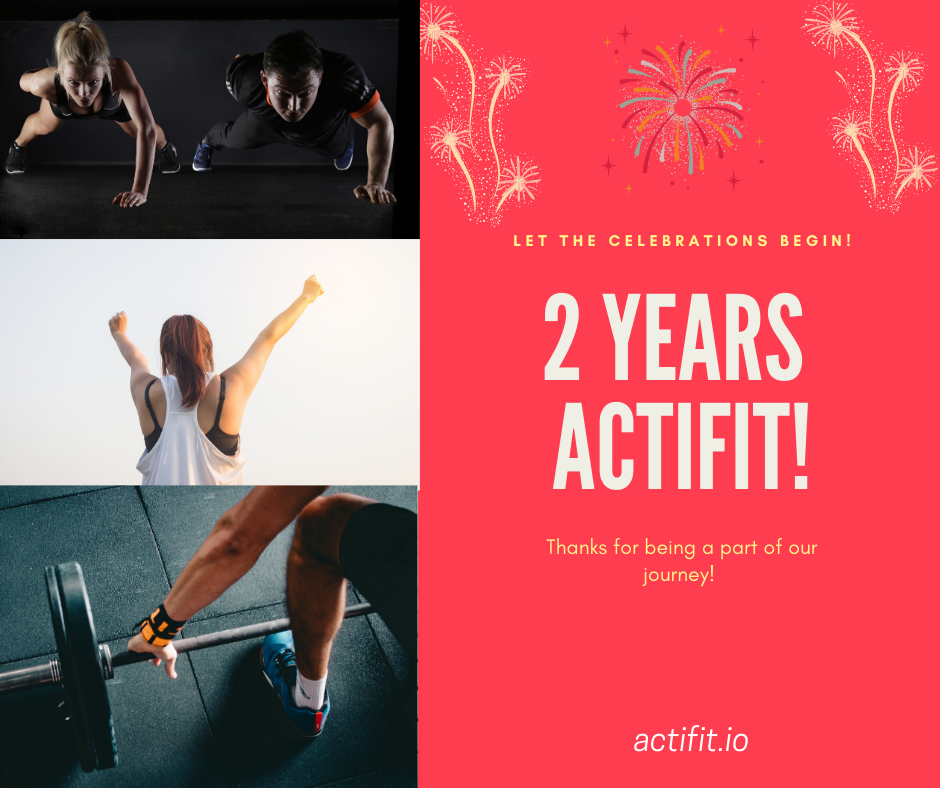 The first announcement was related to new referral rewards system, whereby in addition to existing rewards, referrers now get to earn anywhere between 20-35% of their referred user's actifit report rewards for 30 days. If you missed this announcement, check it out here
And if that was not cool enough, we announced a major competition with more than 1000 HIVE in rewards for the top 10 users who refer new signups to actifit.
You just need to use your actifit referral link, have the user registers, and you're into your way of earning HIVE!
Check out the official announcement here
Today, we are happy to announce a new type of extra rewards, and this goes to our new actifit users (yes you can be an existing HIVE users who hasn't used actifit yet).
The rewards go as follows:
New actifit users who verify their account, will be eligible for 60 days to receive extra major actifit upvote (20% vote of actifit voting power - around 50 cents vote), in addition to all the other post rewards including AFIT, SPORTS,...
To verify yourself, you need to make a social media post (twitter, instagram,...) that you joined actifit, head over to actifit discord and put your proof (link of your social media post) under the #newbie-verification-link channel. You can notify a moderator to check and verify your account.
Once your account is verified, and across every actifit voting cycle (once per day), 5 new verified newbies will be randomly chosen to receive the extra vote/rewards. This will take place for 60 days starting with your verification.
If you are a referrer, this will increase your rewards since you would earn 20-35% of the new signup's rewards.
Again, you do not need to be a new HIVE user or signup via actifit, you can be an existing user who has not made any actifit posts before.
So, did we give you enough incentive to bring in new users and/or to start using actifit yourselves?
Let's go!