Kiedyś Tomek Lipiński w wiecznie aktualnym przeboju śpiewał "Nie wierzę politykom". Po tym jak wczoraj zasugerowałem się słowami z przeboju innego artysty Kuby Sienkiewicza "Nie pij Piotrek"...
Wtorek lepszy jest do picia
Musisz przecież mieć coś z życia
Pij we wtorek ile wlezie
A najlepiej po obiedzie
...to bym do tego dodał "nie wierz również artystom". Trzeba było zasugerować się wyłącznie tytułem, a nie słuchać tekstu piosenki, wtedy następny dzień byłby o wiele łatwiejszy.
Po południu jak już w miarę się ogarnąłem to wybrałem się na fotograficzne grzybobranie do lasu w Baudour, na początku tylko Muchomory czerwone (Amanita muscaria) znajdowałem, ale trzeba przyznać, że bardzo ładne i dorodne okazy.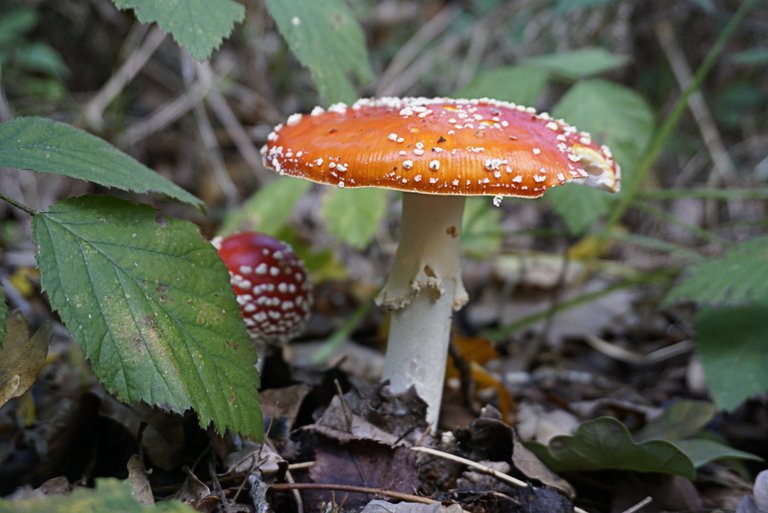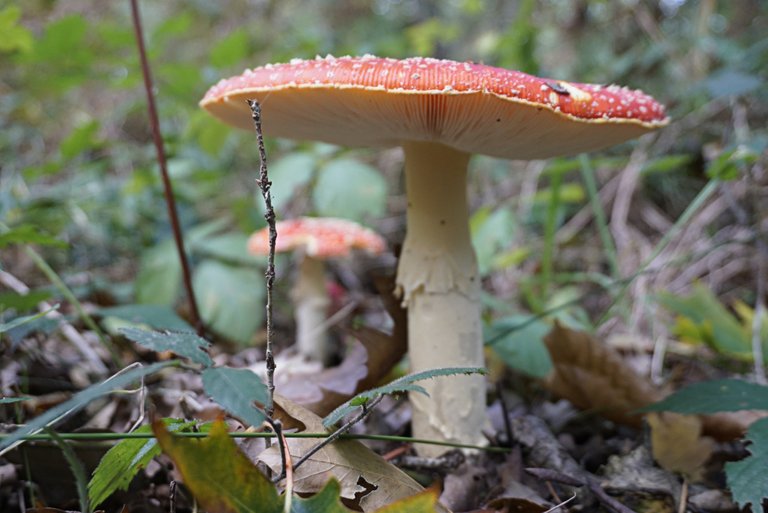 Dopiero później, kiedy wszedłem nieco głębiej w las odkrywałem inne gatunki, a muchomorów już nie było, były natomiast ostrzeżenia o polowaniu zaplanowanym na piątek.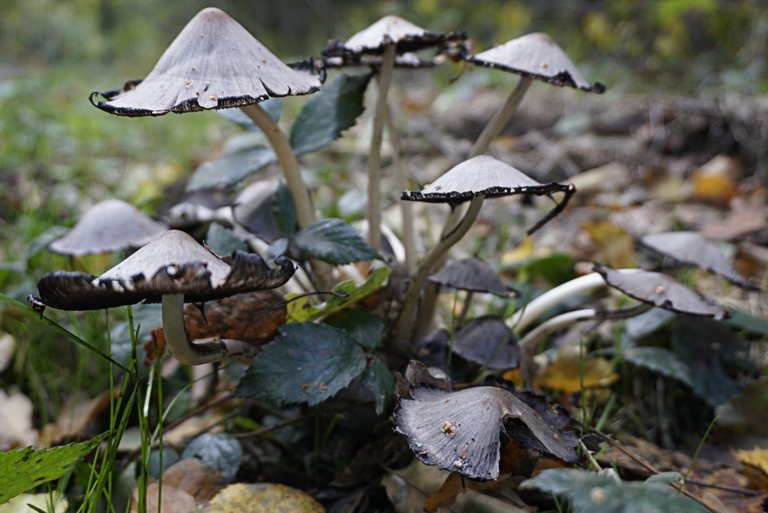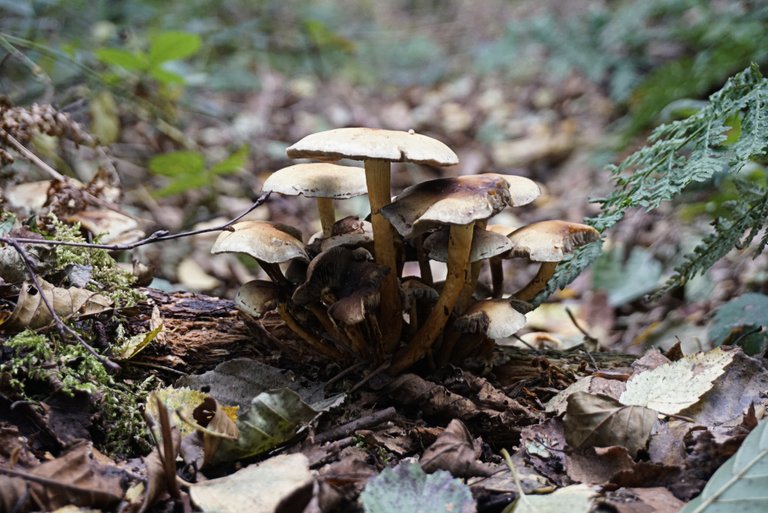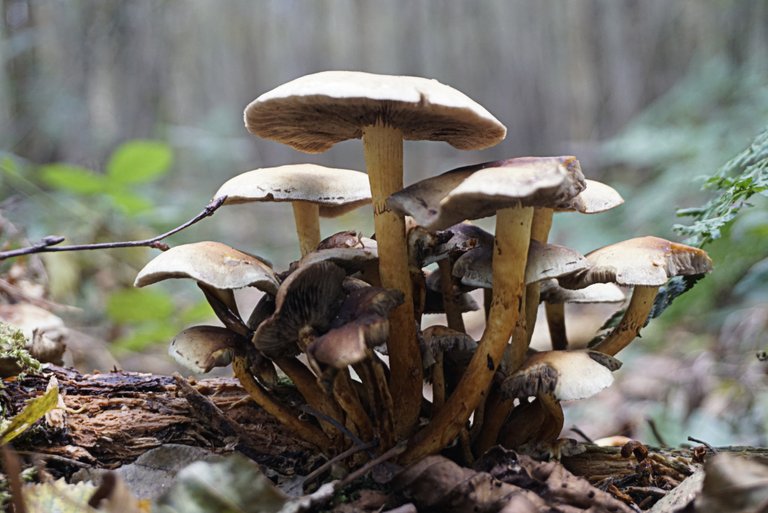 Pierwszy z kilku bardzo nietypowych grzybów na jakie dziś trafiłem, bez klasycznej nóżki tylko sam "kapelusz" był schowany w liściach, to Tęgoskór Cytrynowy (Scleroderma citrinum) z tego co podaje Wikipedia to "w małych ilościach jest nieszkodliwy i w niektórych regionach Europy bywa używany jako grzyb przyprawowy. Jednak zjedzony w większych ilościach może powodować zatrucia. Smakiem przypomina nieco trufle i z tego powodu nadaje się jako przyprawa do mięsa i do wędlin. Jednak używać można tylko młode, jeszcze wewnątrz białe grzyby a twardą okrywę należy zdjąć."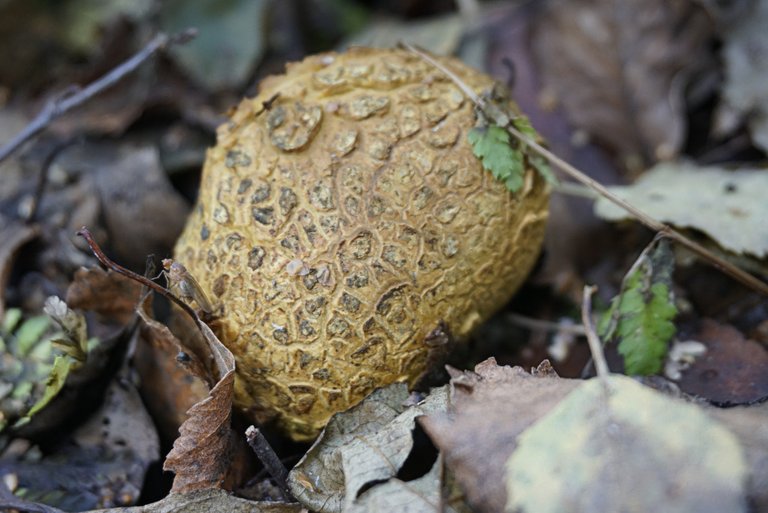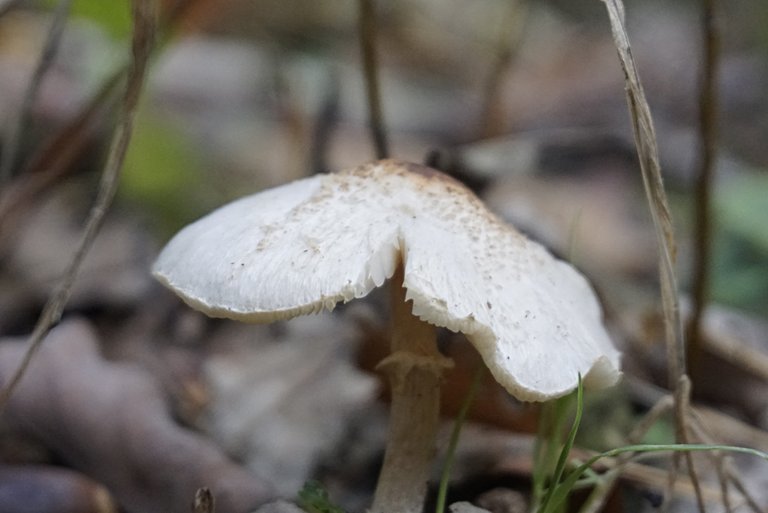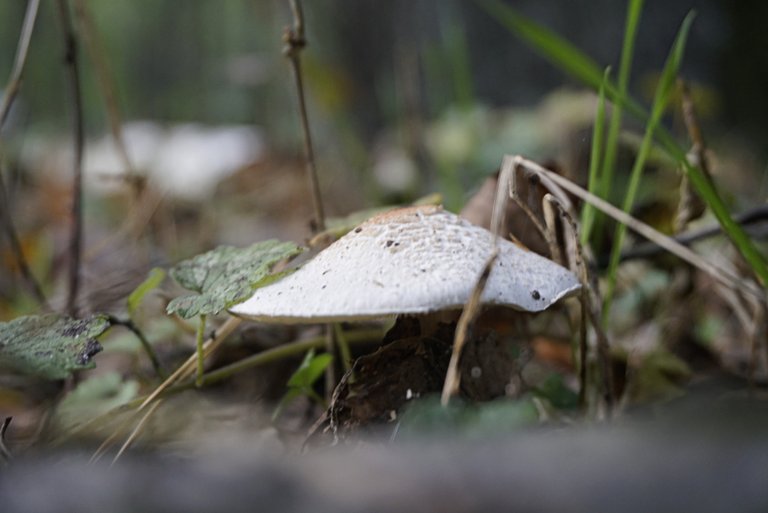 Takie grzyby natomiast wyrosły na powalonym pniu brzozy, było i bardzo dużo, a niektóre nawet większe od dłoni. W dotyku miękkie.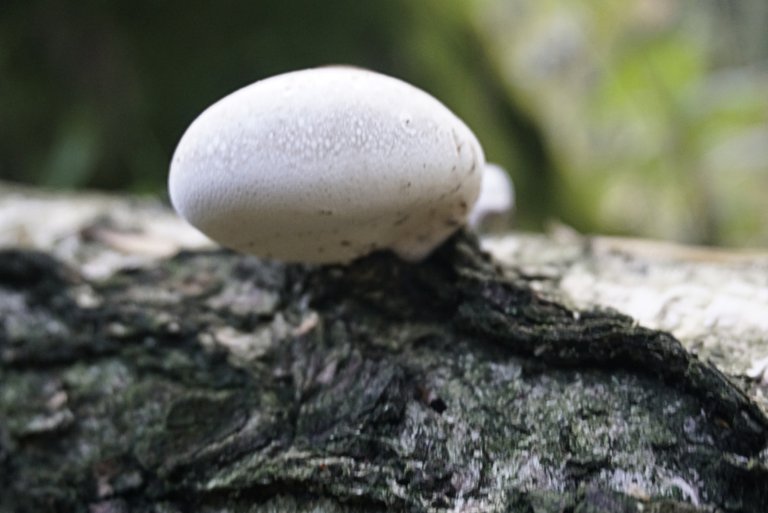 Drugi z arcyciekawych grzybów, niestety nie udało mi się ustalić co to za grzyb.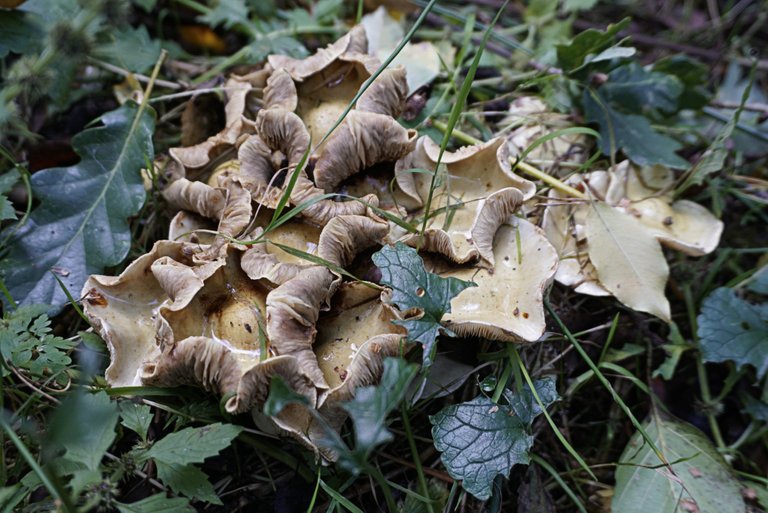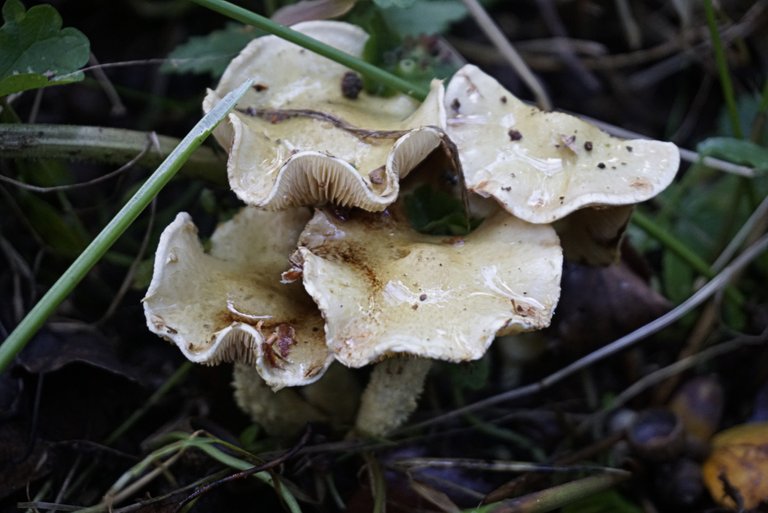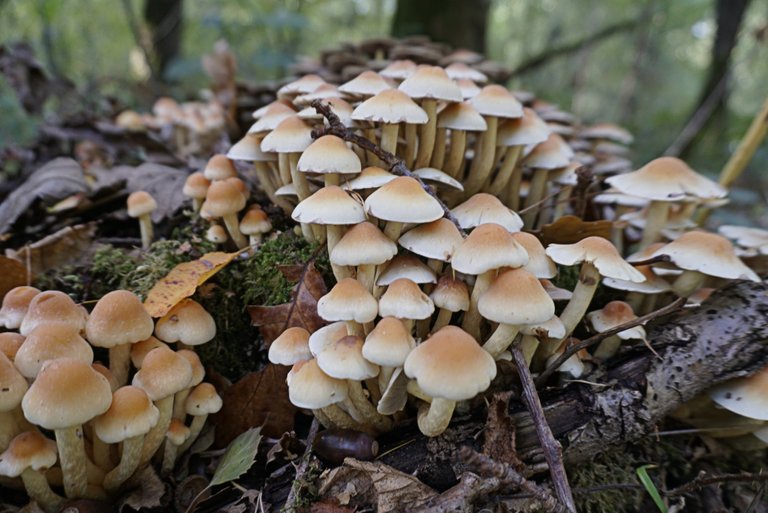 Ostatnim bardzo nietypowym grzybem był młody Sromotnik bezwstydny (Phallus impudicus), z tego co znalazłem w Wikipedii "Młode osobniki w postaci jaja są jadalne, nawet w stanie surowym, a w smaku są lekko ziemisto-rzodkiewkowe. Dojrzałe owocniki są niejadalne z powodu cuchnącego zapachu. We Francji i w Niemczech pozbawione warstwy zarodnionośnej owocniki sromotnika smrodliwego są jednak uważane za przysmak. Spożywane są na surowo lub w marynacie, używa się ich też do przyprawiania kiełbas."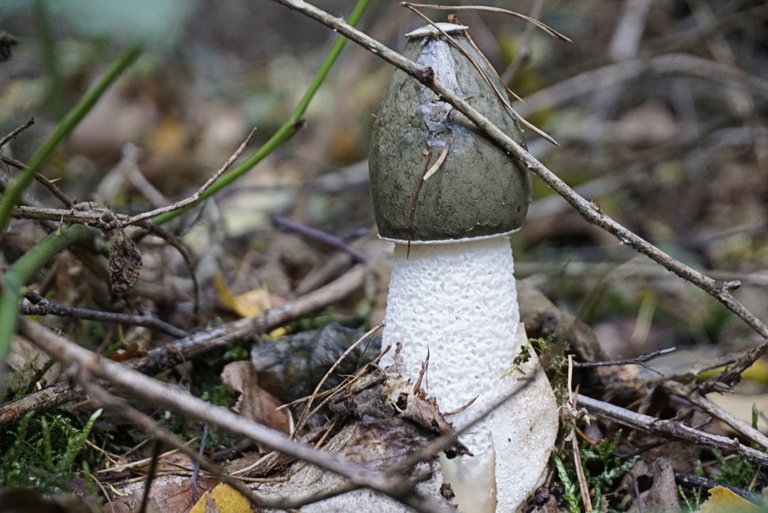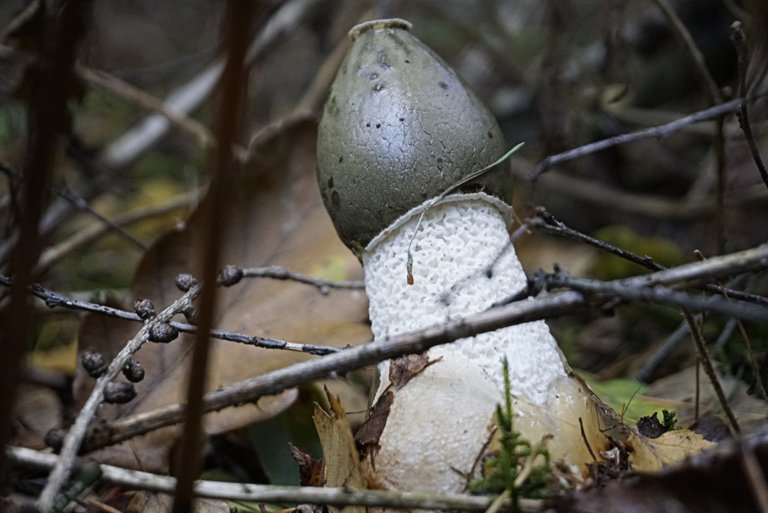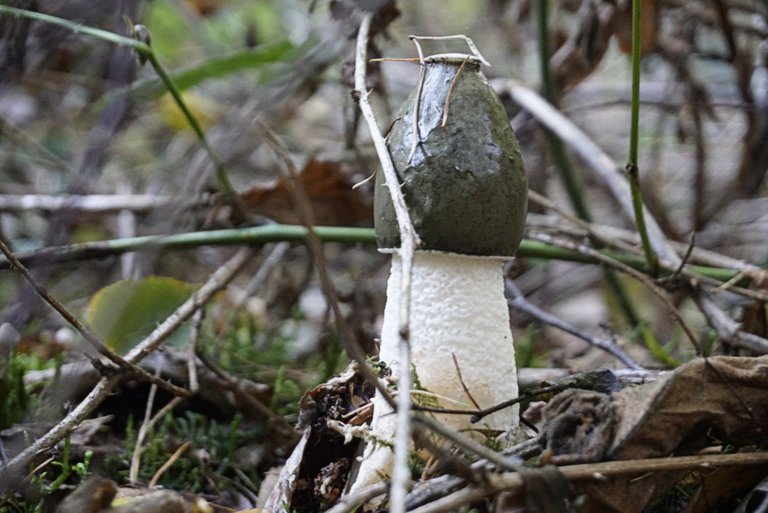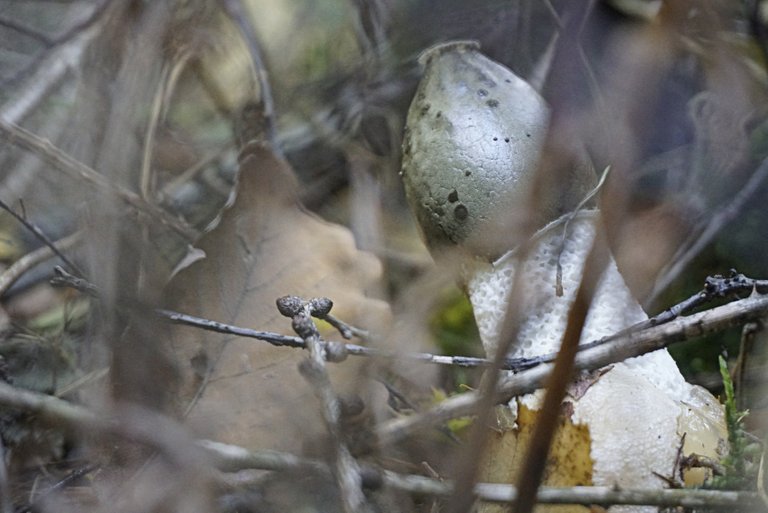 Mimo tego, że również w tym lesie jest mnóstwo Kasztanów jadalnych (Castanea sativa) to rzadkością jest znalezienie owoców. Spacerujący tam ludzie na bieżąco zbierają kasztany stąd ten deficyt.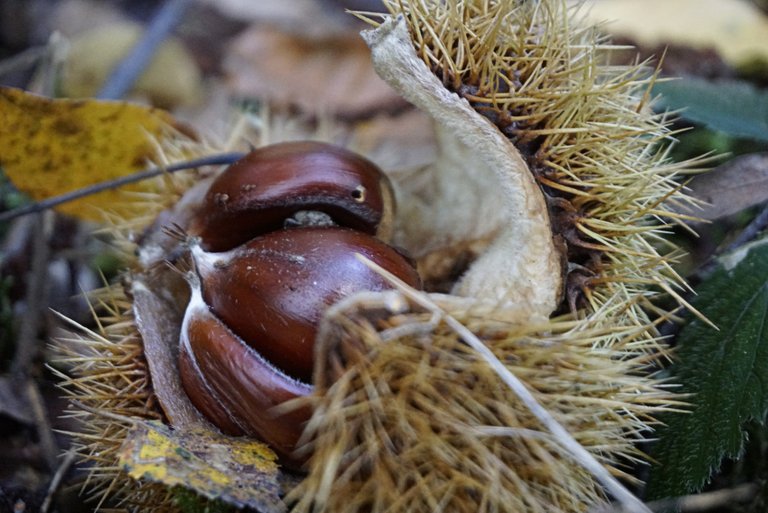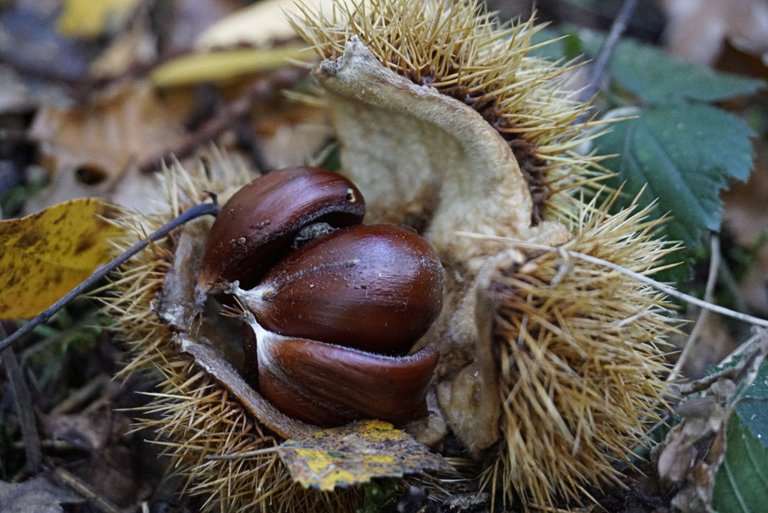 My 2020 goals:
| Sport | Goal | Done | % |
| --- | --- | --- | --- |
| Walking | 2000 km | 1216,61 km (+5,80 km) | 60,83 % |
| Cycling | 2500 km | 1684,88 km | 67,40 % |
| Running | 1500 km | 482,03 km (+5,01 km) | 32,14 % |

To był mój Actifit Report Nr 765

This report was published via Actifit app (Android | iOS). Check out the original version here on actifit.io




12268

Daily Activity, Hiking, Photowalking, Walking