Hi guys! I had another very active vacation day today, which included walking all around the resort where we are staying and along the beach.
I cannot believe we arrived here a week ago yesterday. This beautiful, exotic place, with its lovely beaches and scenery, quickly became our home away from home. We cannot believe it is time to go!
In this post I'll share some pictures of the ponds and gardens around the resort where we are staying - the Paradisus Punta Cana. It is such a lovely place. If you are looking for a beautiful tropical beach vacation with plenty of amenities in an "all inclusive" package, I highly recommend this one.
We arrived here from Minnesota, where the temperature was around freezing and there was snow on the ground. So it was wonderful to be greeted by warm air, lush green plants and flamingos.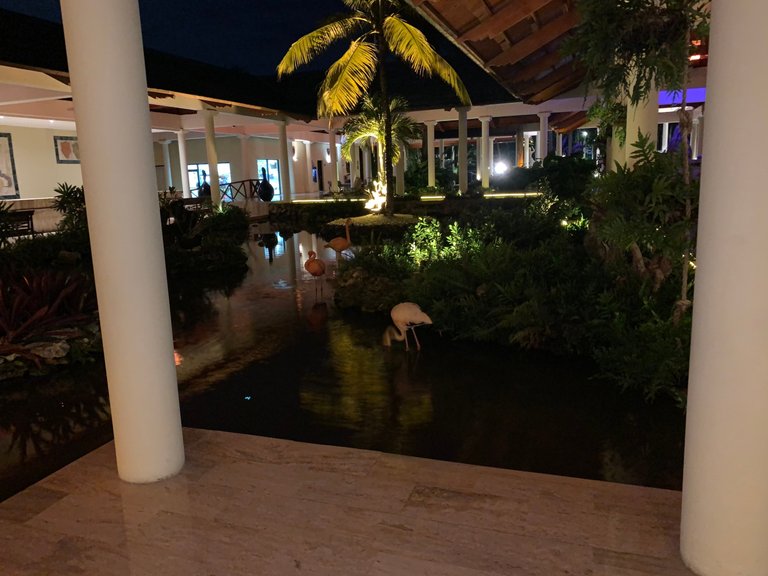 It was getting dark when we arrived, so we didn't get to enjoy the sunshine and beaches that first day. But after we settled in, one of the next sights on the way to dinner were beautiful blue pools, with lights all around.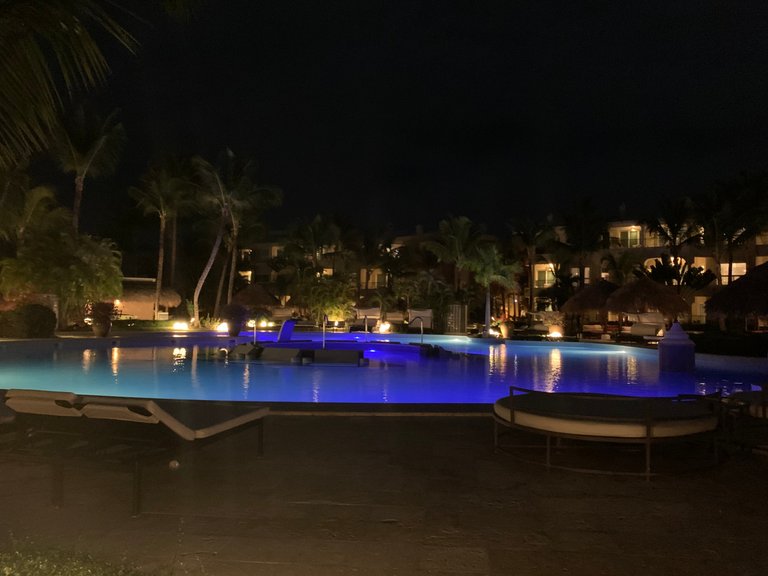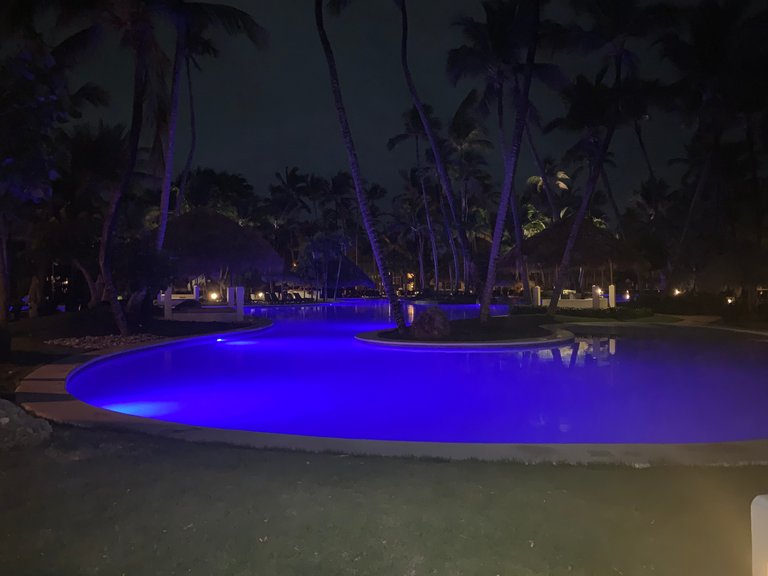 The pools are beautiful by day, too! Near our rooms there is a giant pool where we spend a lot of time each day, with a swim-up bar. Right next to the pool is a buffet restaurant where we eat breakfast and lunch. On the other side of the restaurant is the ocean.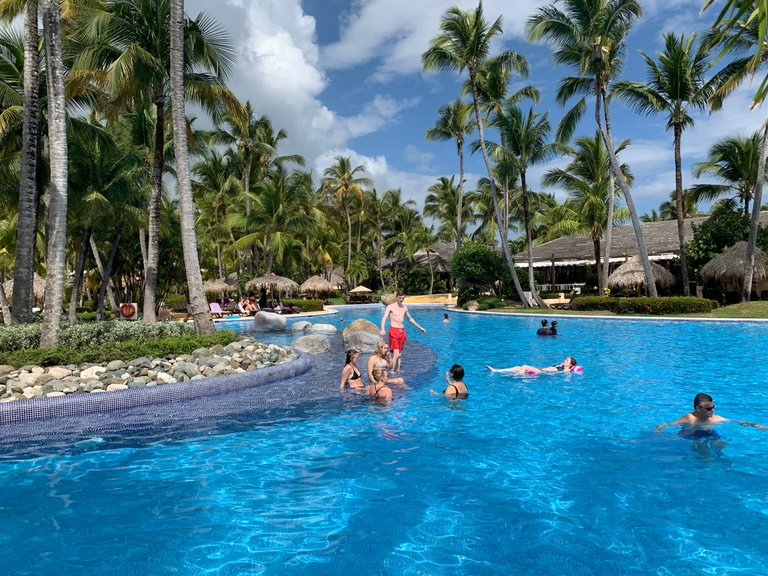 But back to the grounds and gardens of the resort.
All throughout the residential areas there are ponds with waterfalls, so they flow from one to another. You can hear the sound of water almost wherever you are throughout the resort because of the waterfalls, fountains in the pools and the sound of the crashing surf just beyond the carefully kept resort grounds.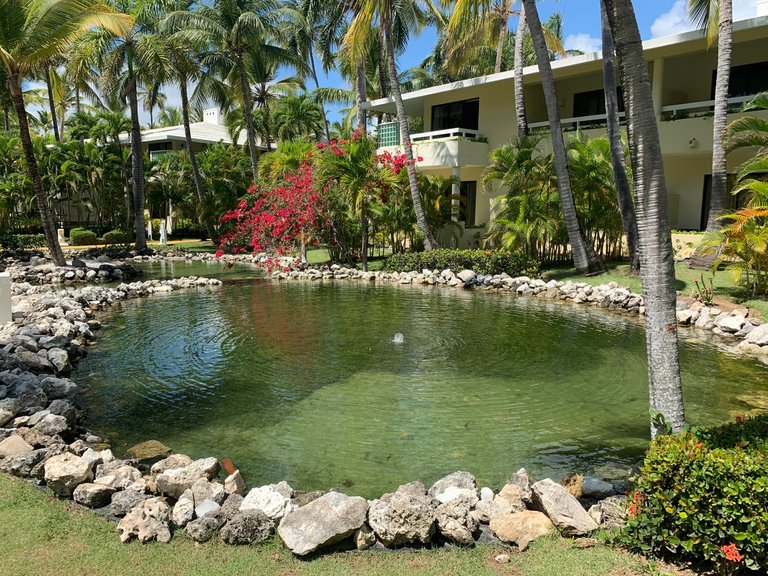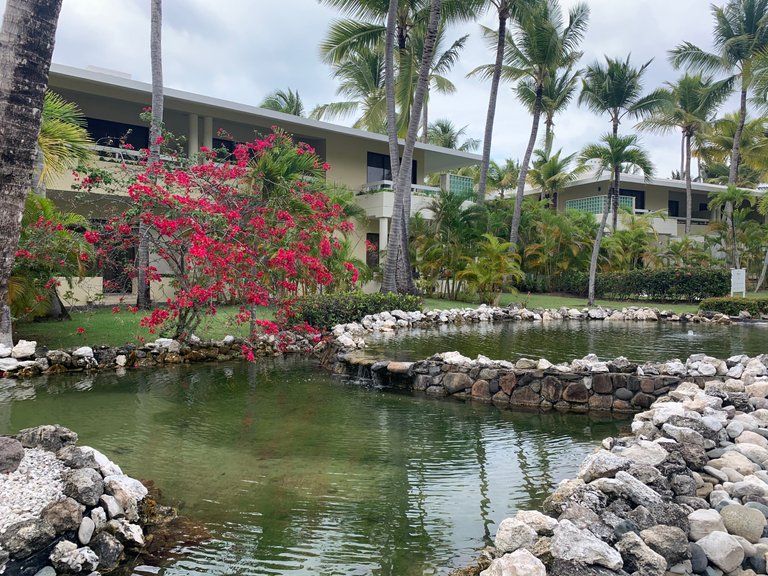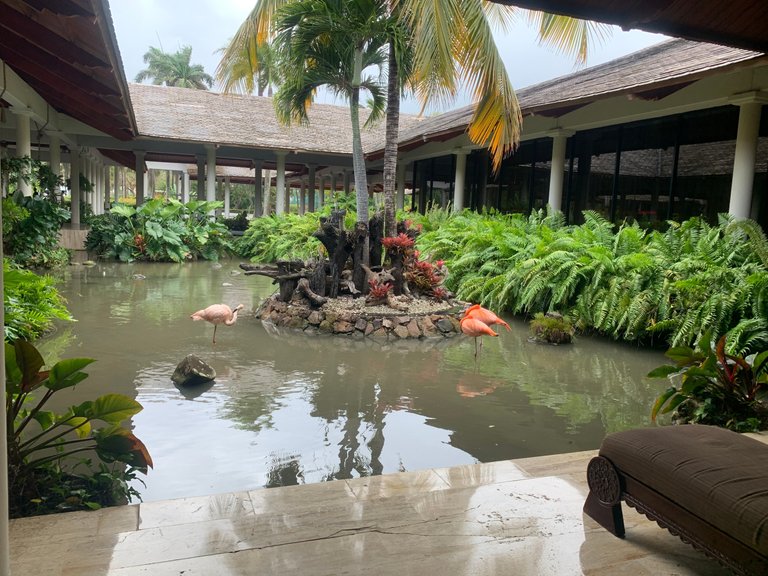 There are also ponds throughout the main resort lobby, and these are inhabited by turtles, ducks, flamingos and a variety of other birds that seem to come and go at whim.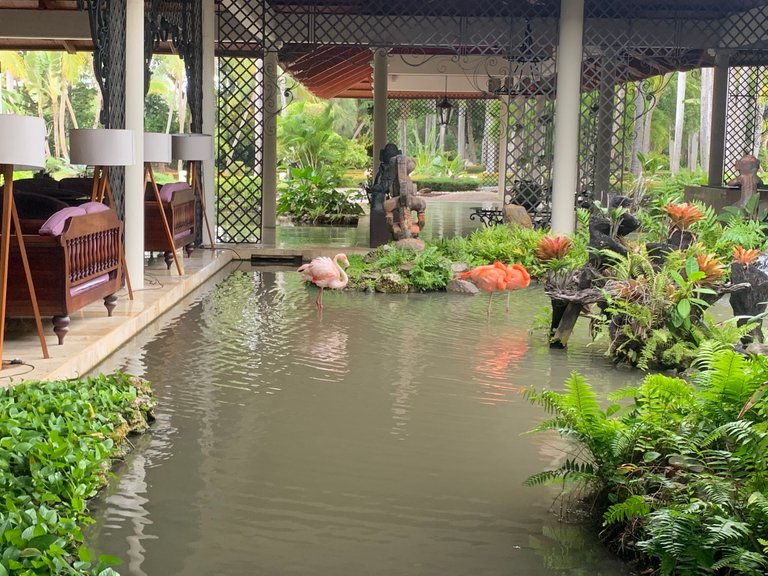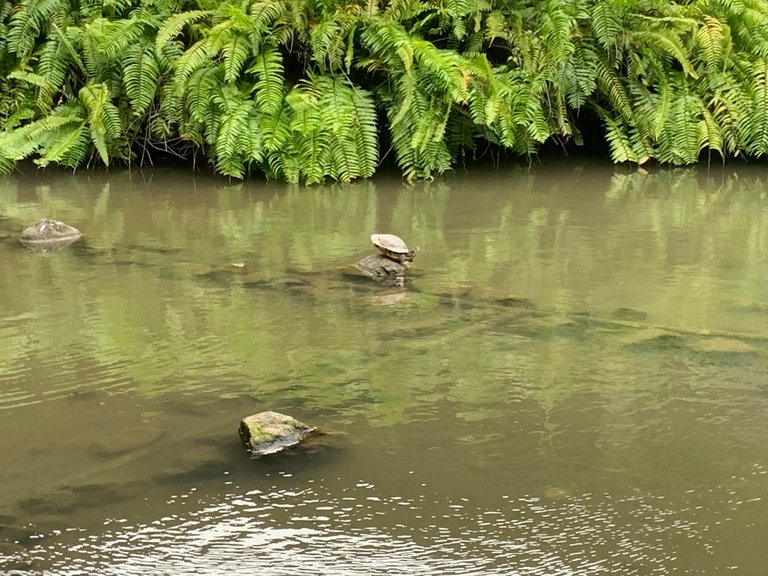 There are also beautifully groomed trees and shrubs, and the gardeners are co scantly tending the palms and falling detritus.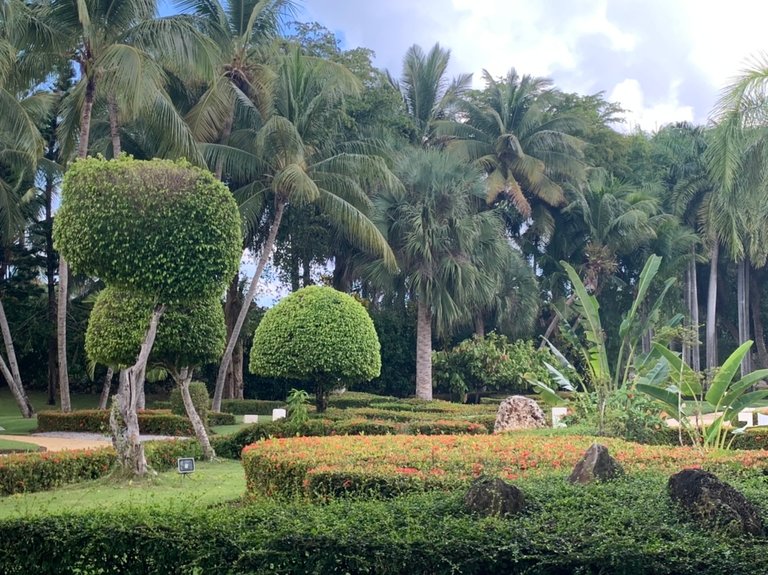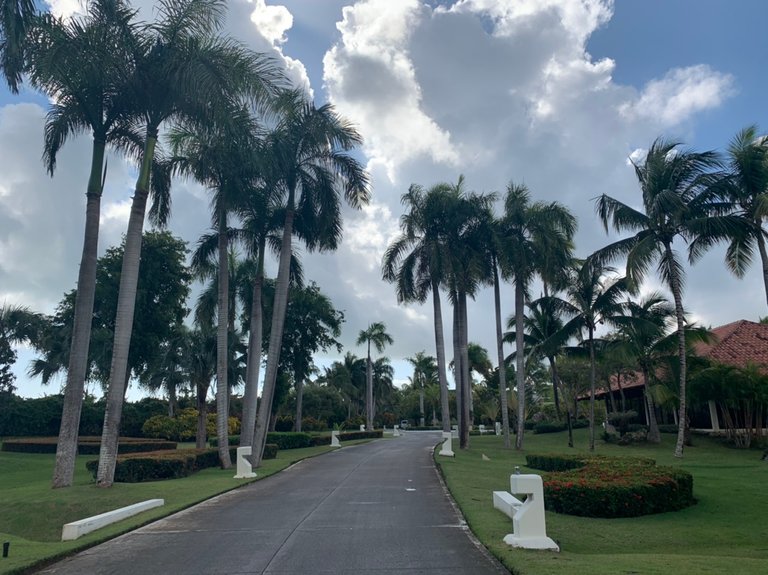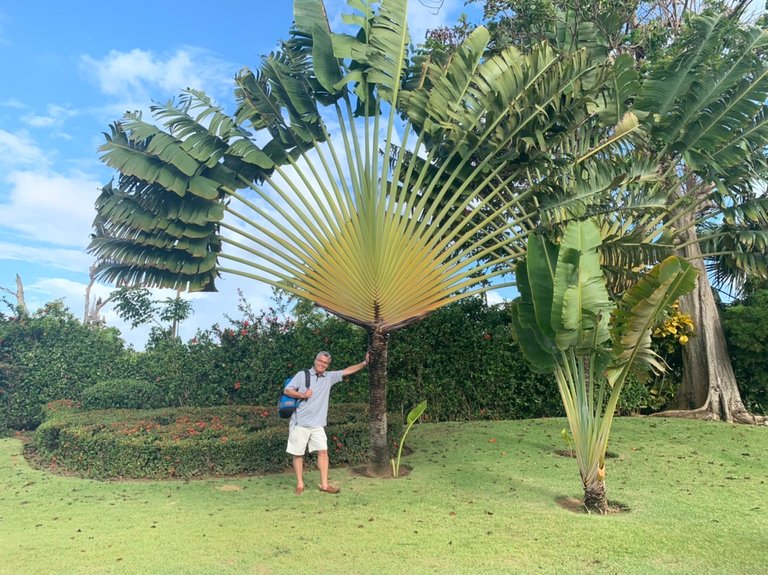 Some of the most stunning decor items are the stone statues that appear throughout the main resort lobby area and around the resort.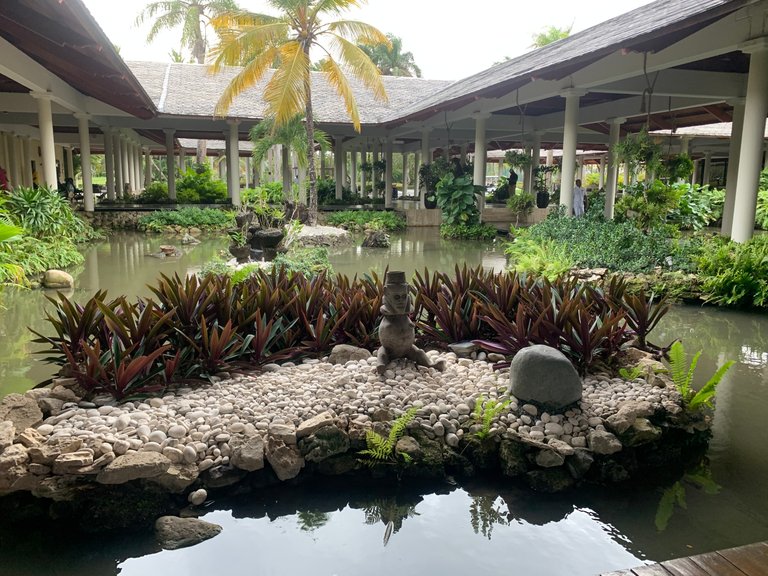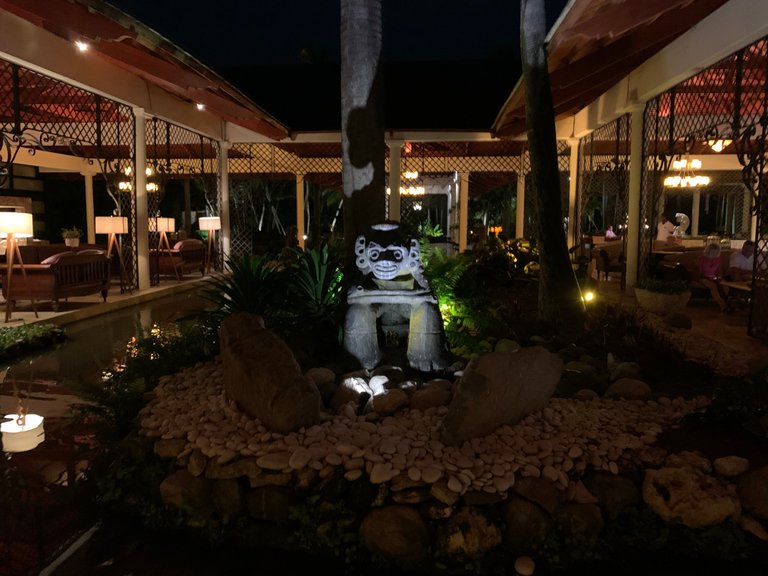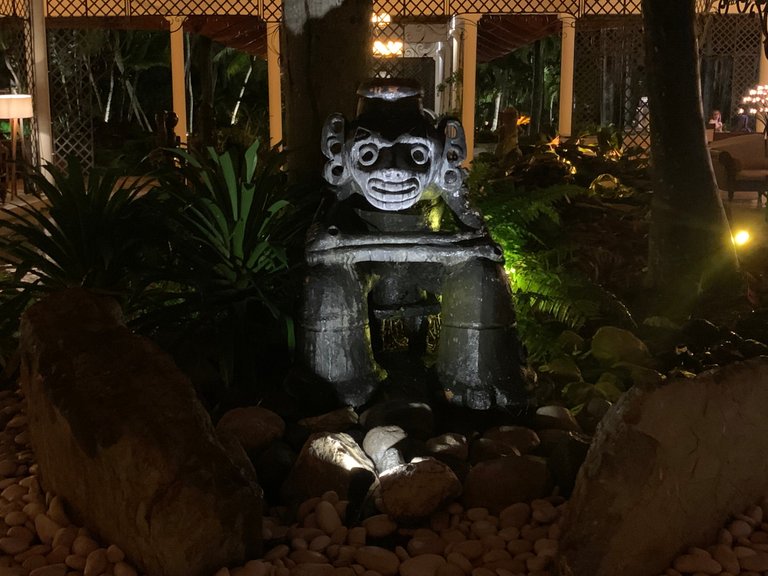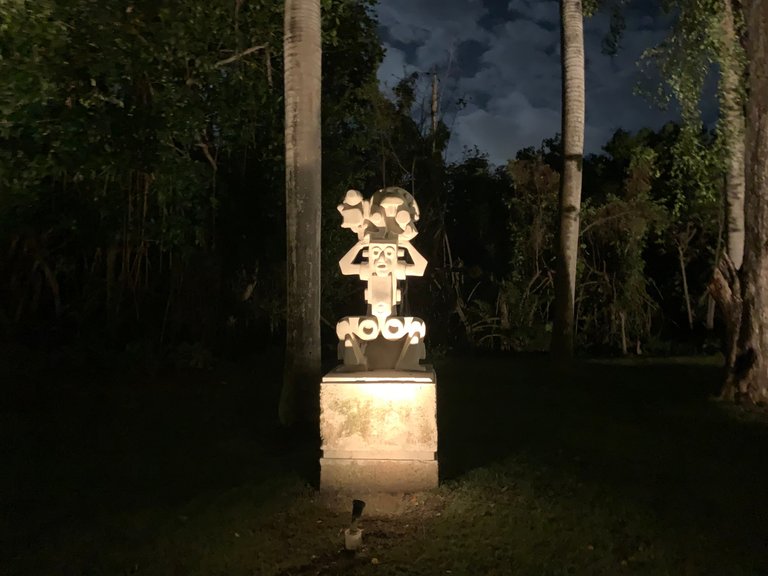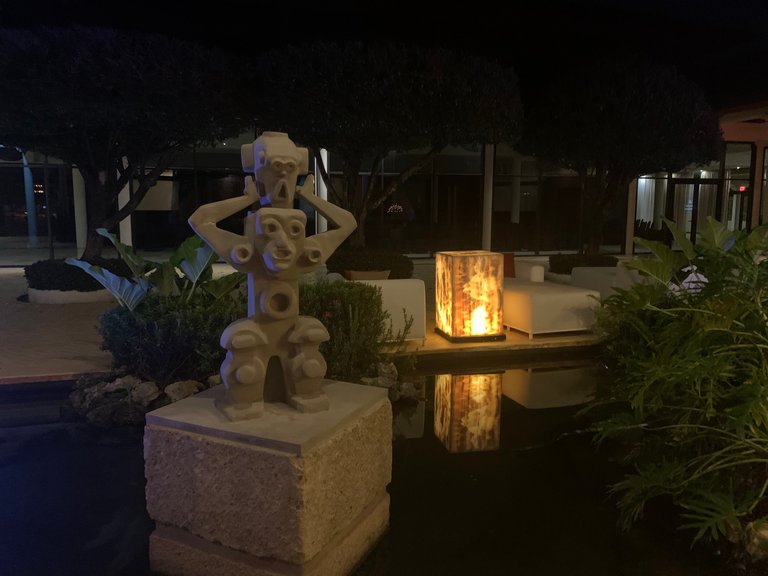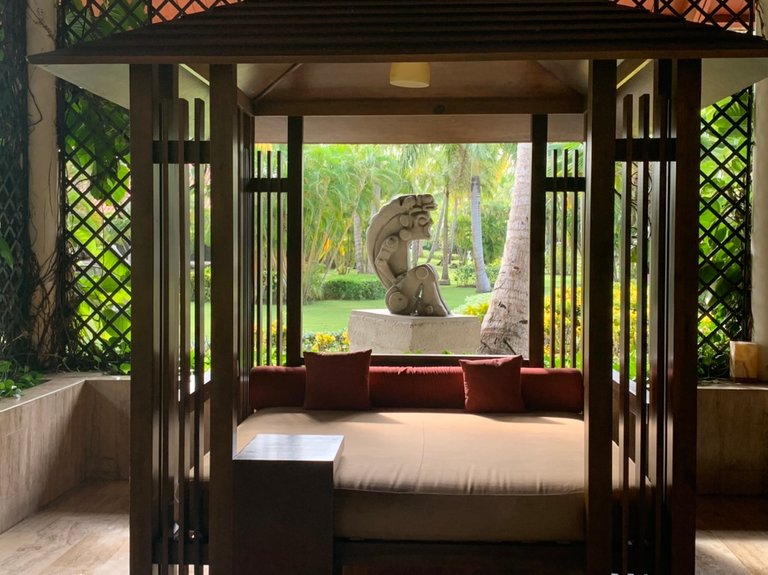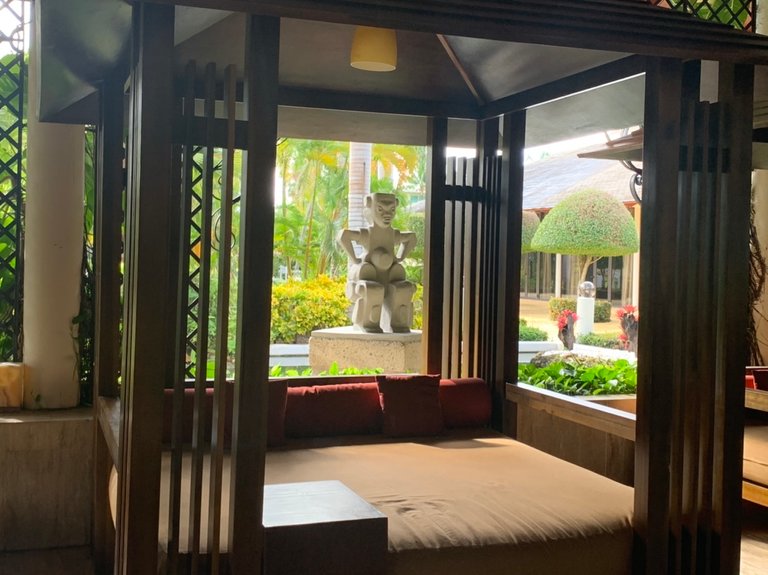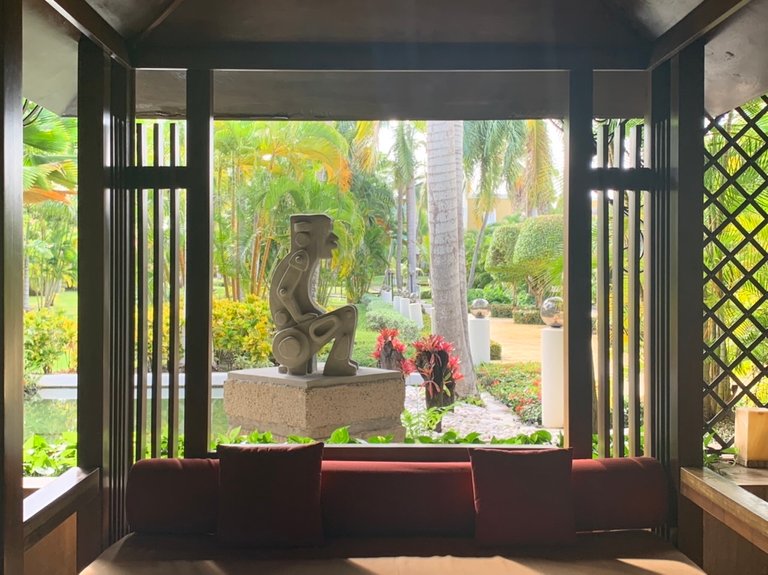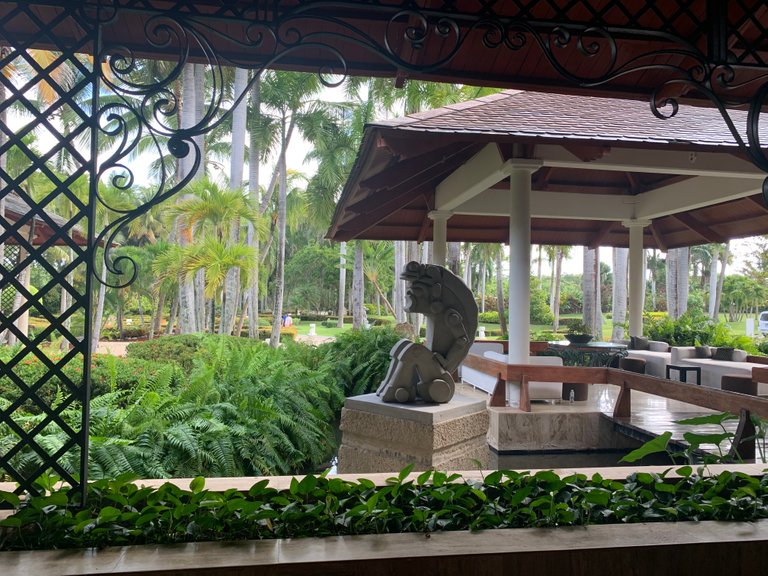 I will leave you with a few pictures of a flamingo, just pretty much owning the lobby!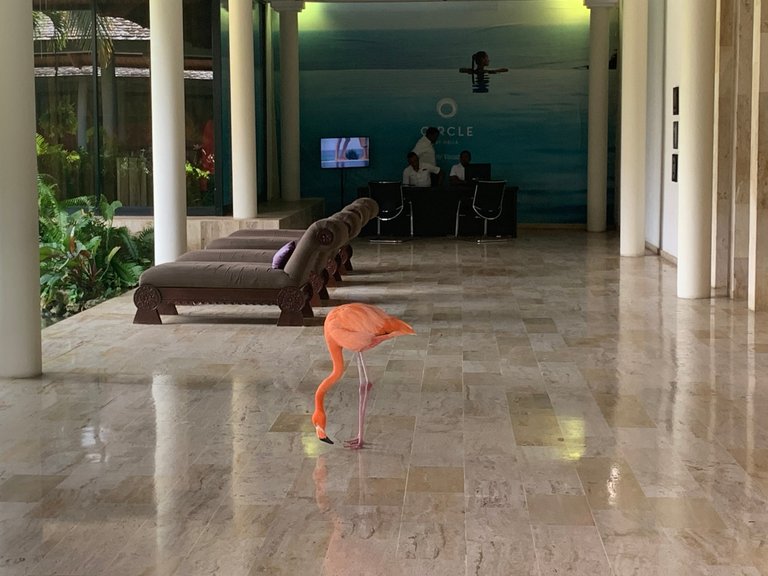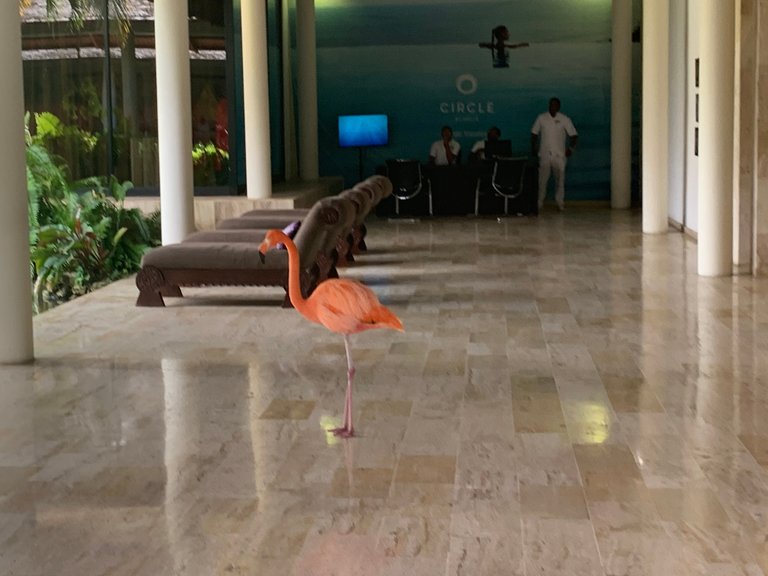 Thank you so much for reading my blog!

Join Steem to monetize your blog

Join via Steempress.io Earn money from your Wordpress blog. Get started here.

Join Steem via Actifit Get inspired to move daily, get fit and earn by sharing your progress. Get started here. Or find full instructions here.

Join via Steem.com You can also go direct to Steem (but note that it can take a few weeks to complete the process). Get started here.
Find Steem Communities
There are many Steem communities that provide education and support, and reward engagement and high quality content. Here are a few examples. Click the logos to join them on Discord: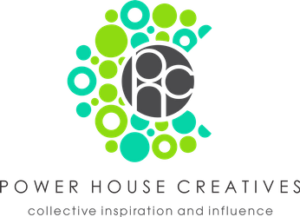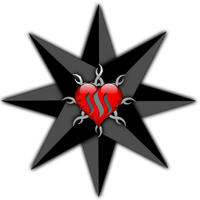 The Alliance: Join us in the Castle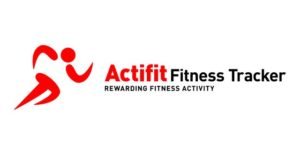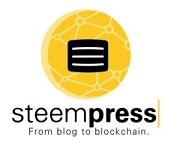 Wait, What Is Steem?
Steem is a social blockchain that grows communities and makes immediate revenue streams possible for users by rewarding them for sharing content. It's currently the only blockchain that can power real applications via social apps like Steemit.


20823