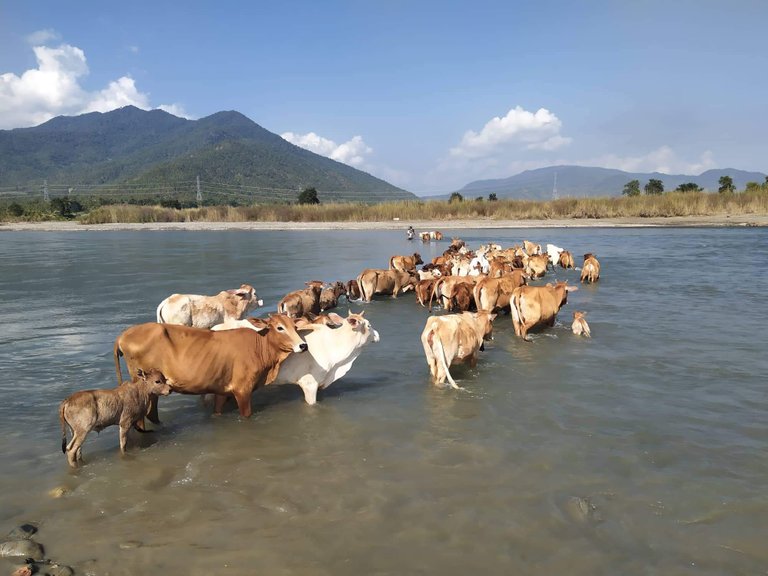 Good health to all my friends.
I wish you good health. Hello everyone.
When the political situation is bad, wars are inevitable. Now there are wars in our area. I have never been in so much trouble in my life.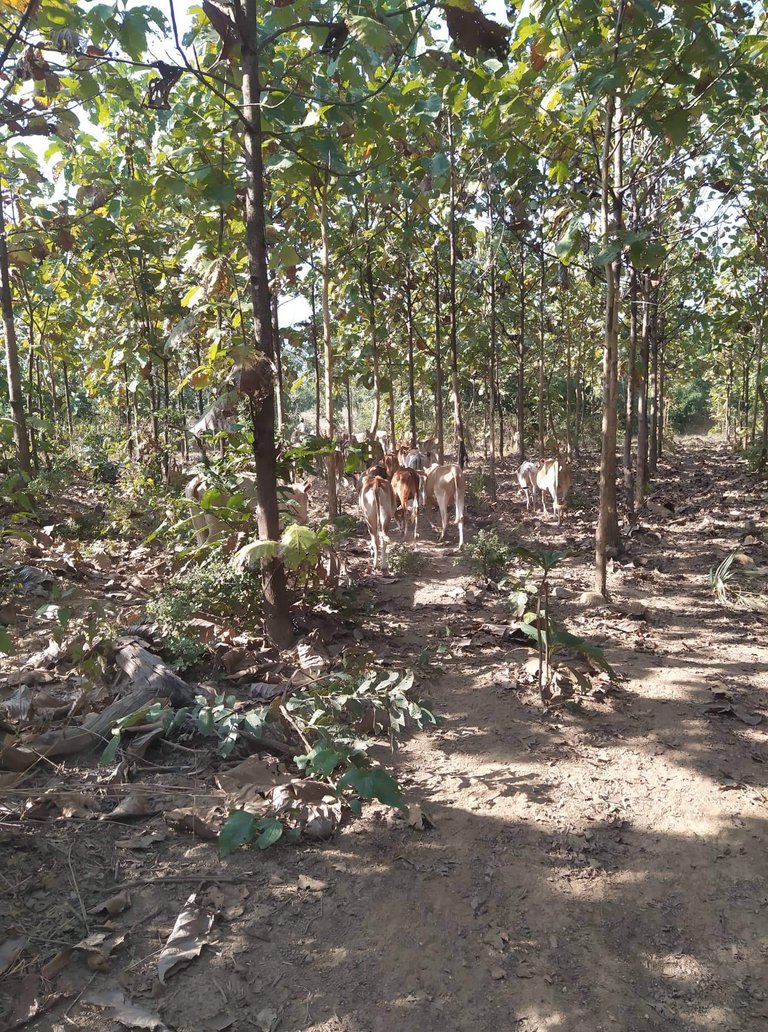 Now the herdsmen in the ranch where our friends are raising are in trouble. They are fleeing the war.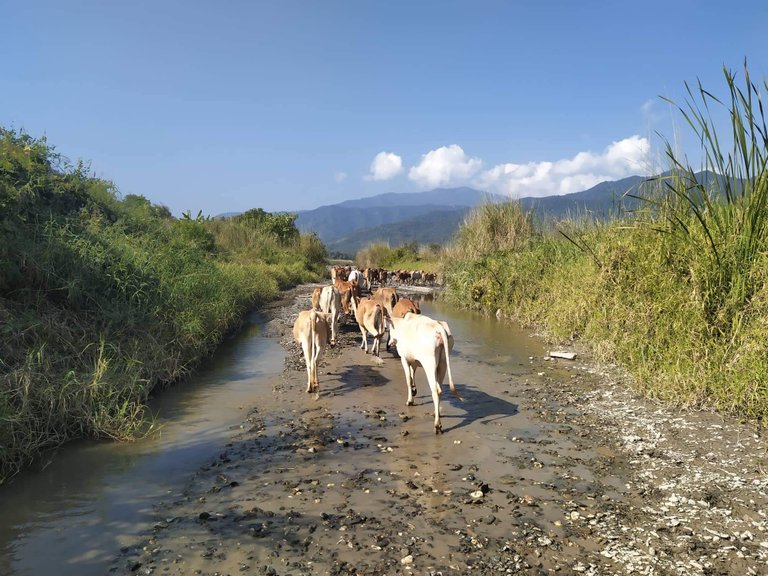 While the cows were being taken to pasture, soldiers came and destroyed the tents. There was no one in the tent. They seem to think it is the enemy's tent. This is not a one-time event. Twice already.
Now both men and cattle are avoiding war.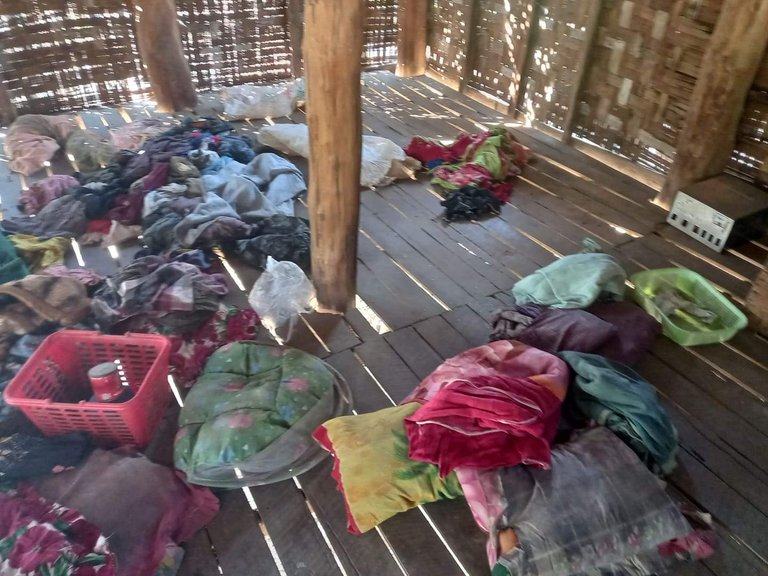 We can not go to the cattle farm. There are wars on the streets. So we have to send the necessary money from here.
These are the challenges we face.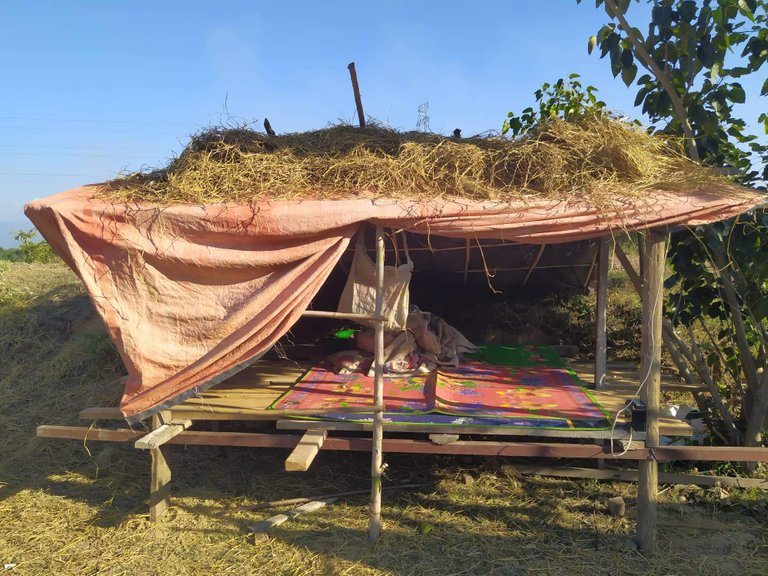 Today's movement is the same as the day before. I exercise. I walk. I have to do house work
Thank you all.
Thank you so much for reading my post.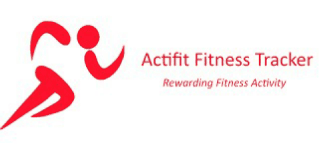 သူငယ်ချင်းများအားလုံး ကျန်းမာချမ်းသာကြပါစေ။
ကျန်းမာပါစေလို့ ဆုတောင်းပါတယ်။ အားလုံးမင်္ဂလာပါ။
နိုင်ငံရေး အခြေအနေ ဆိုးလာတဲ့အခါ စစ်ပွဲတွေ ရှောင်လွှဲလို့ မရဘူး။ အခု ကျွန်တော်တို့ နယ်မြေမှာ စစ်ပွဲတွေ ရှိနေတယ်။ ငါ့ဘ၀မှာ ဒီလောက်ဒုက္ခမကြုံဖူးဘူး။
အခု ငါတို့သူငယ်ချင်းတွေ မွေးမြူထားတဲ့ မွေးမြူရေးခြံက နွားကျောင်းသားတွေ ဒုက္ခရောက်ကုန်ပြီ။ စစ်ရှောင်ထွက်ပြေးနေကြတယ်။
နွားများကို ကျက်စားရာသို့ ခေါ်ဆောင်လာစဉ် စစ်သားများက တဲများကို ဖျက်ဆီးခဲ့သည်။ တဲထဲမှာ တစ်ယောက်မှမရှိဘူး။ ရန်သူ၏ တဲဟု ထင်နေကြပုံရသည်။ ဒါက တစ်ကြိမ်တည်း အဖြစ်အပျက် မဟုတ်ပါဘူး။ နှစ်ခါရှိပြီ။ အခုဆို လူရော နွားရော စစ်ရှောင်နေကြပြီ။
နွားခြံကို သွားလို့မရဘူး။ လမ်းပေါ်မှာ စစ်ပွဲတွေရှိတယ်။ အဲဒီတော့ လိုအပ်တဲ့ငွေကို ဒီကနေ ပို့ရမယ်။
ဒါတွေက ကျွန်တော်တို့ ရင်ဆိုင်နေရတဲ့ စိန်ခေါ်မှုတွေပါ။
ဒီနေ့ လှုပ်ရှားမှုက အရင်နေ့နဲ့ အတူတူပါပဲ။ လေ့ကျင့်ခန်းလုပ်တယ်။ ကျွန်တော်ခြေကျင်သွားသည်။ အိမ်အလုပ် လုပ်ရမယ်။
အားလုံးကိုကျေးဇူးတင်ပါတယ်။
ကျွန်တော့ပို့စ်ကိုဖတ်ပေးလို့ ကျေးဇူးအများကြီးတင်ပါတယ်။
Author [email protected]
Photo [email protected]

This report was published via Actifit app (Android | iOS). Check out the original version here on actifit.io




05/01/2022

10955

Aerobics, Daily Activity, House Chores, Walking