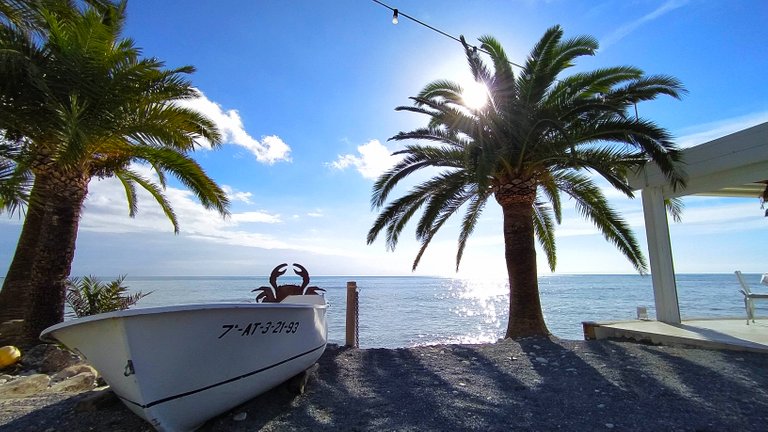 Sunny pictures for the Sunday Report? Oh, yes, and in full glory. So be prepared, I warn you there are a lot of pictures of this nice day.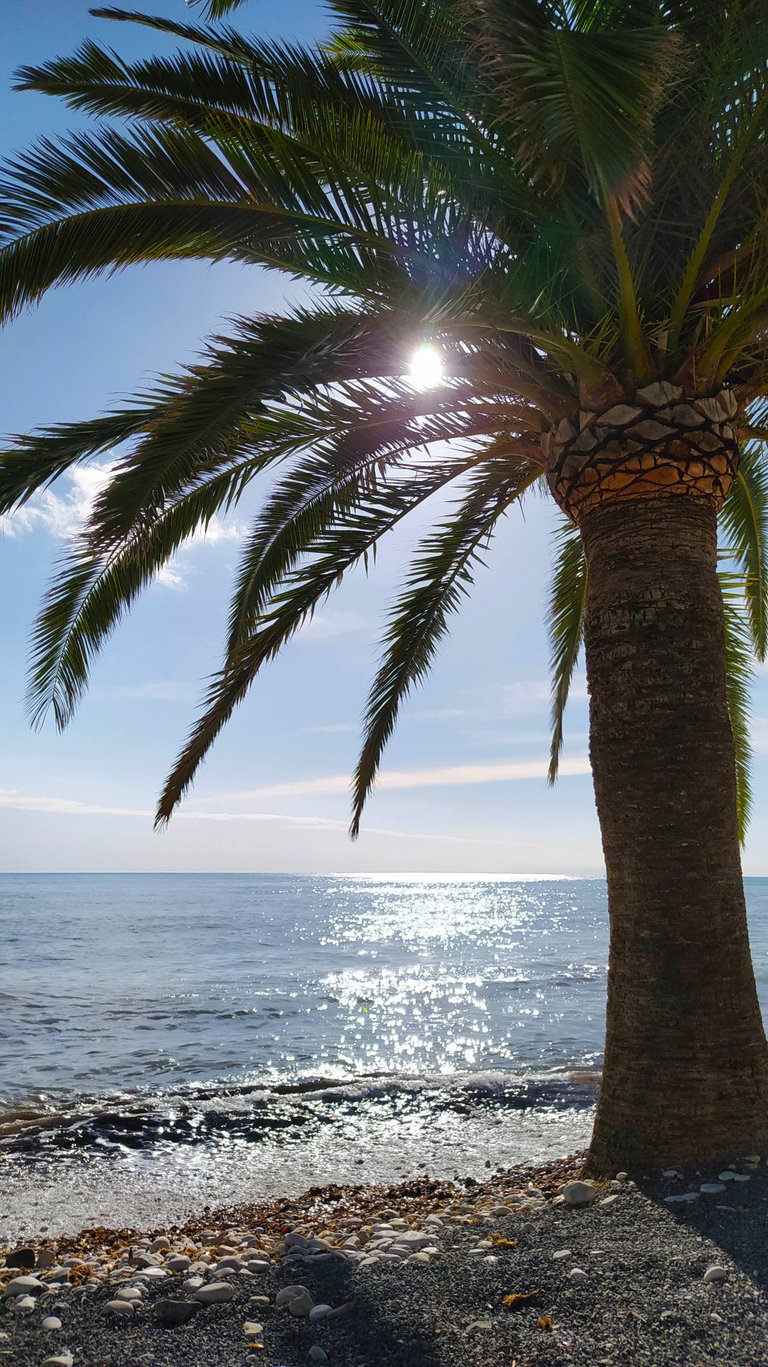 The day went really well...cycling with my son by the sea in the morning but also rural roads have seen our bike wheels. Sitting in the shade of a palm tree, in this beach is a perfect start. But sitting on the beach is not so boring, because something can be learned.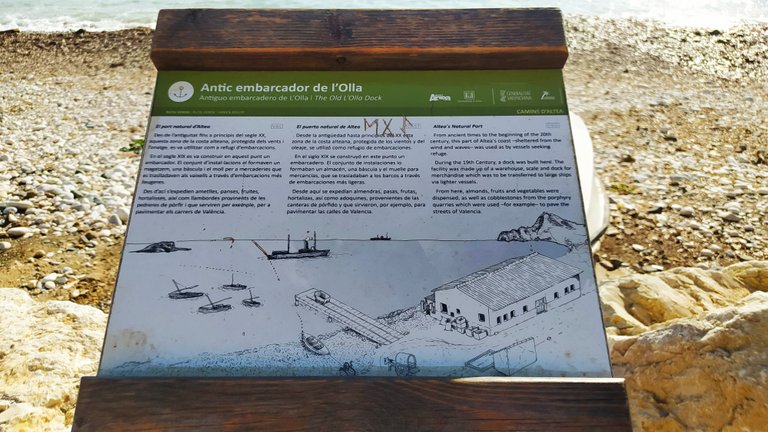 I read from this board that this used to be a small port because from here they transported almonds, vegetables and fruits by boats, as well as some construction material in the 19th century.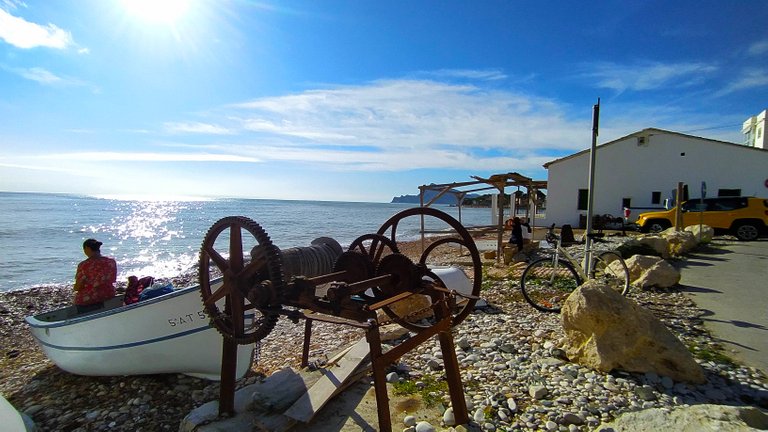 Now, it is just a place to observe the horizon and the sun reflected in the water. There are some boats is the seaside, carrying only memories of some bygone days... stories that now lie on dry land.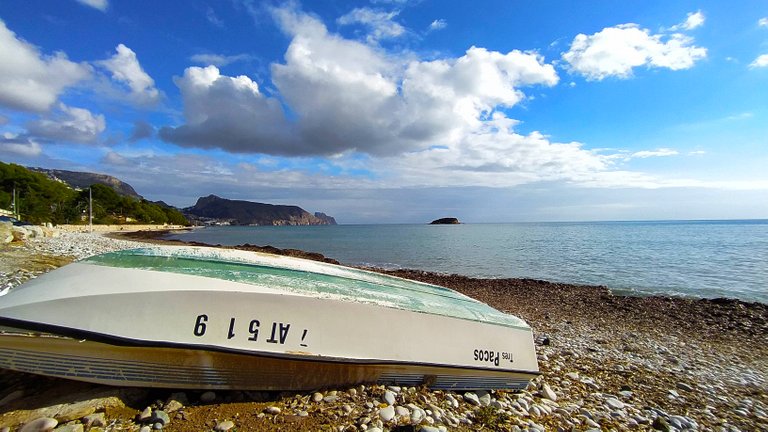 We headed back from this place, and I saw this house.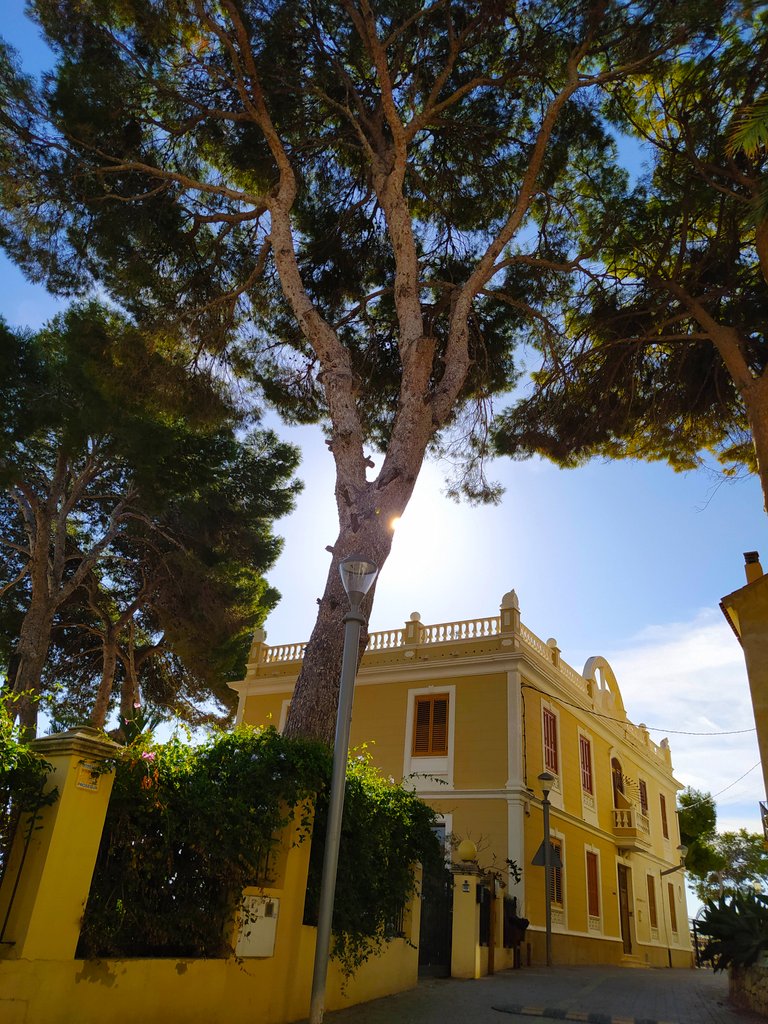 Absolutely fantastic, that you can constantly enjoy this view from your yard.
Isn't this like a dream? And when you have a cat, it can't be any better.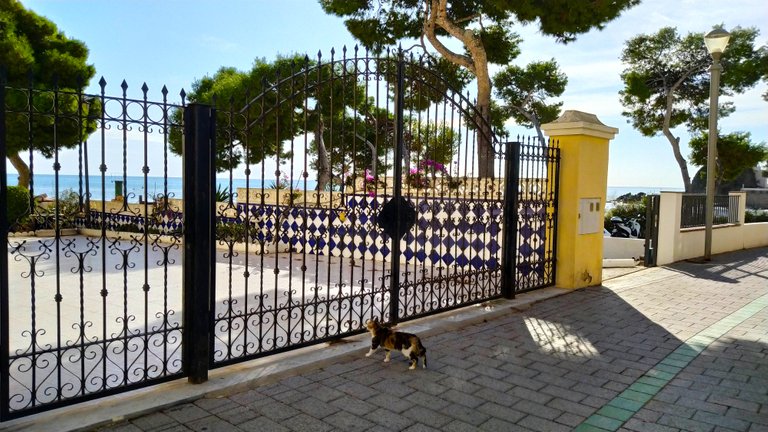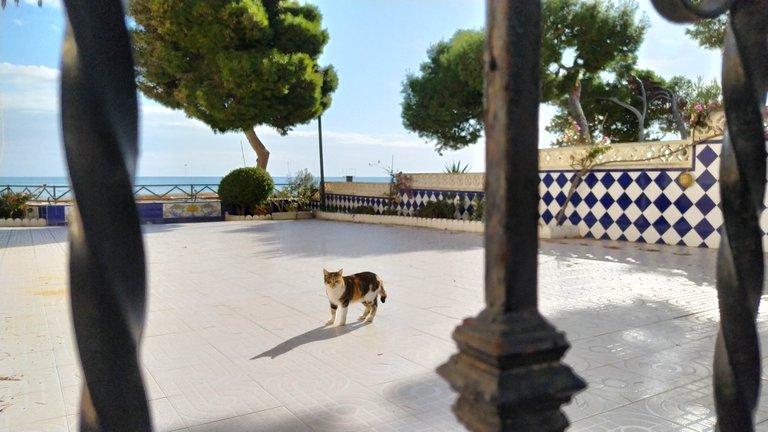 Knock Knock.
Nice tree in the front of that house..
We were riding back in this path.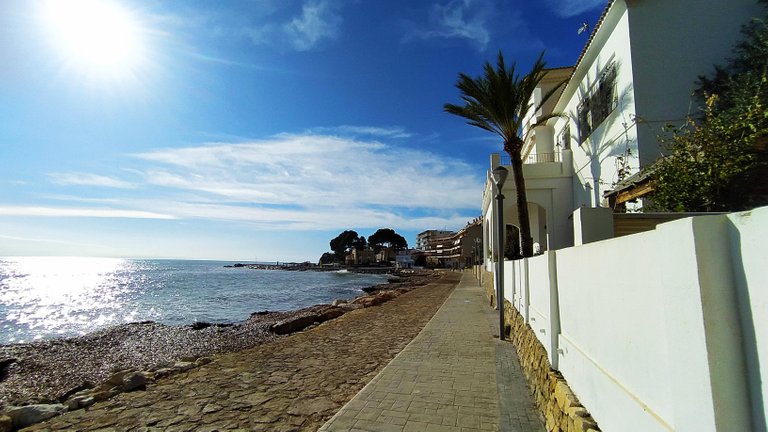 We also passed by the art metal sculptures, mentioned in my hundredth Actifit Report.
A sleeping beauty ... a part of her, to be exact.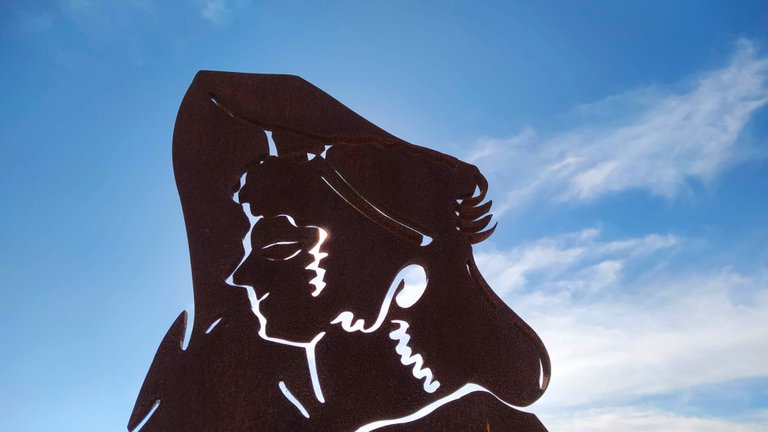 Leaving the blue of the sea behind, we rode in a greener environment. Orange and olive groves, and some interesting houses.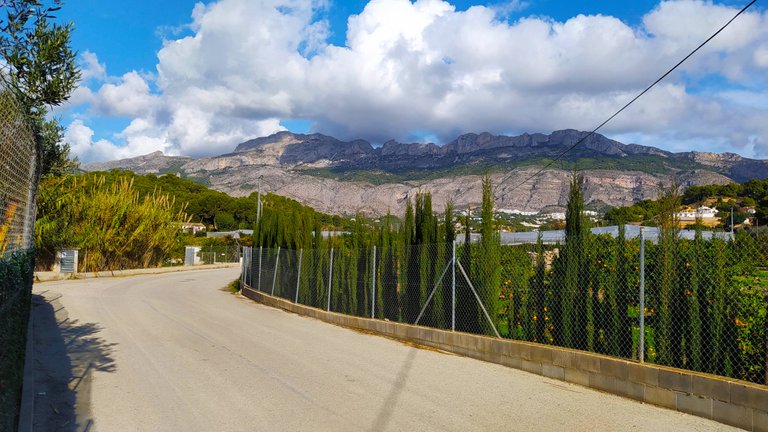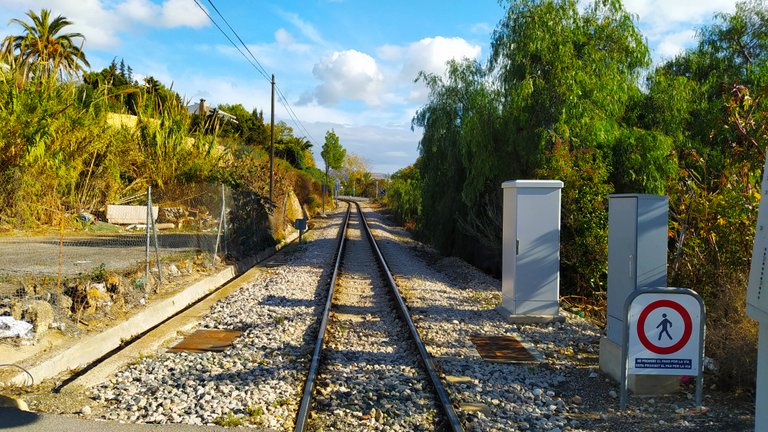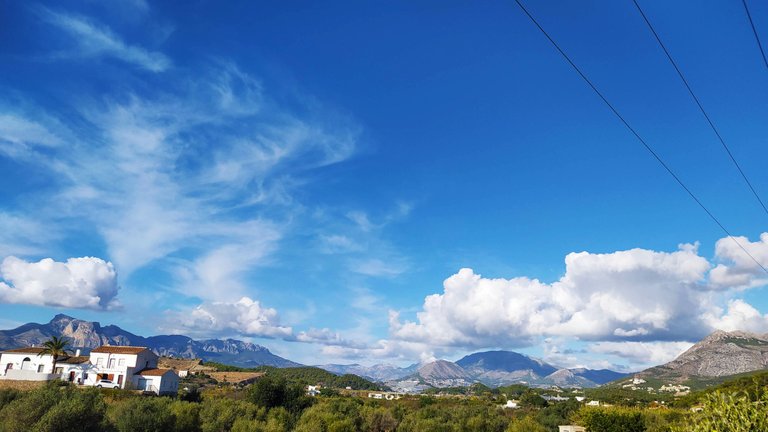 Maybe they are some kind of castles?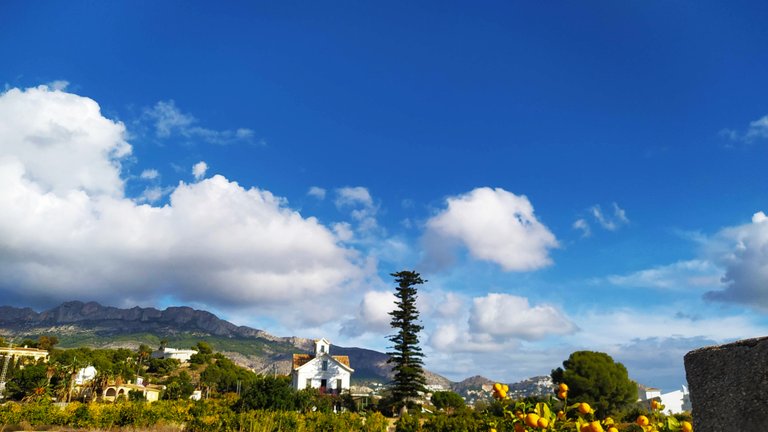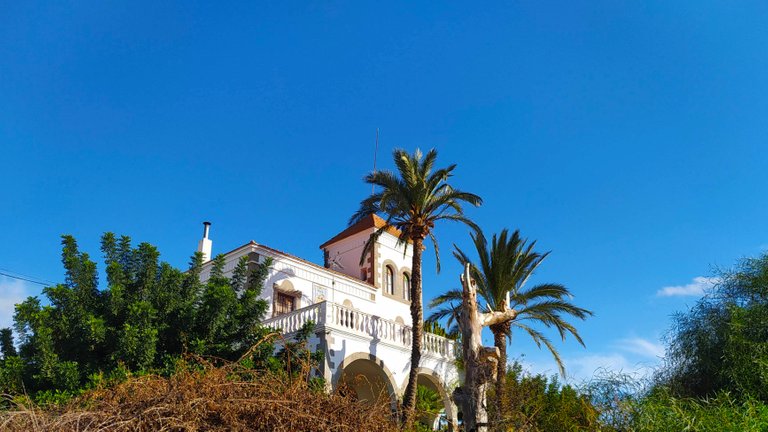 Oh yes, I almost forgot, we passed by a mill from the 15th century.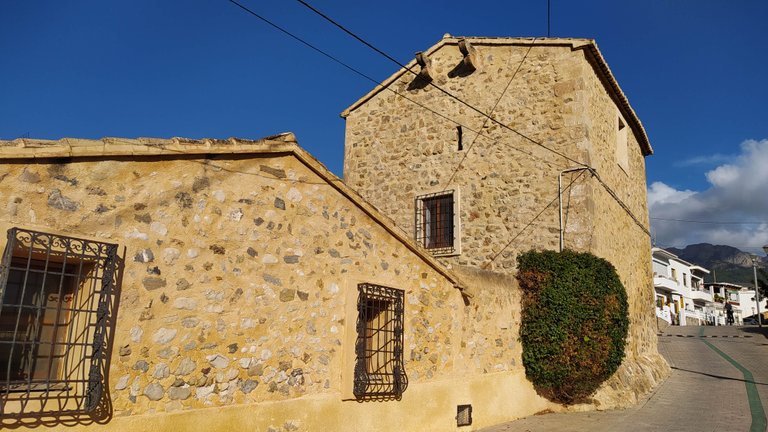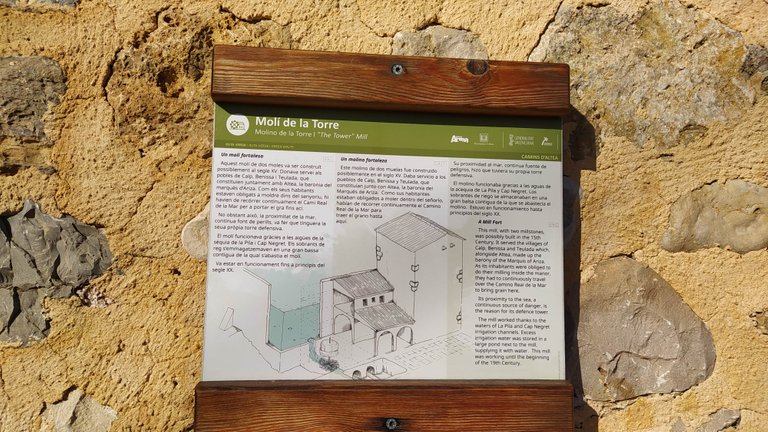 One cat was there, it doesn't look nice in the picture, but it was interesting. With longer hair, a little torn but dignified, she guarded the wall of the mill.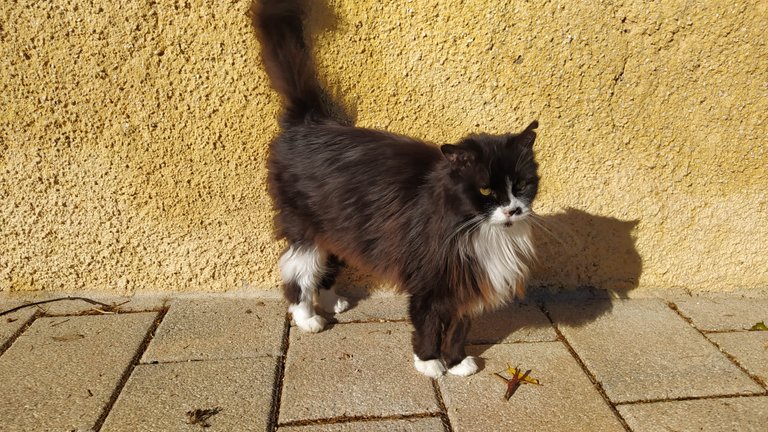 In the afternoon we took a walk, with my husband, with whom we always have that competitive spirit who will write a better Actifit Report, lol. His yesterday's post turned out much better than mine, I have to admit. And cats love him more as well because these five younger cats went to him to pose.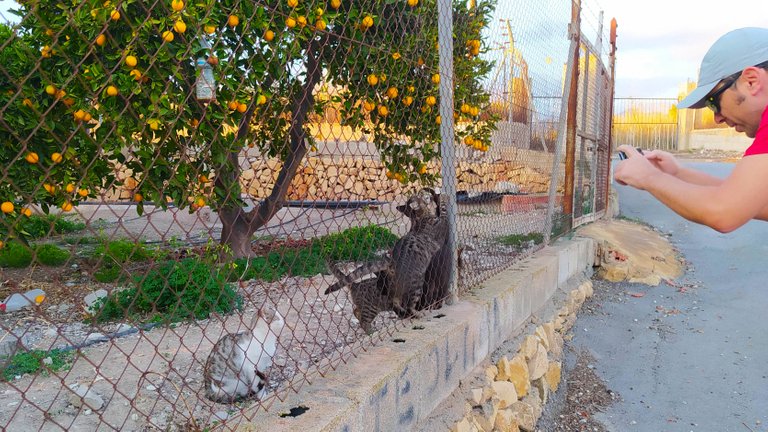 But this one was mine!!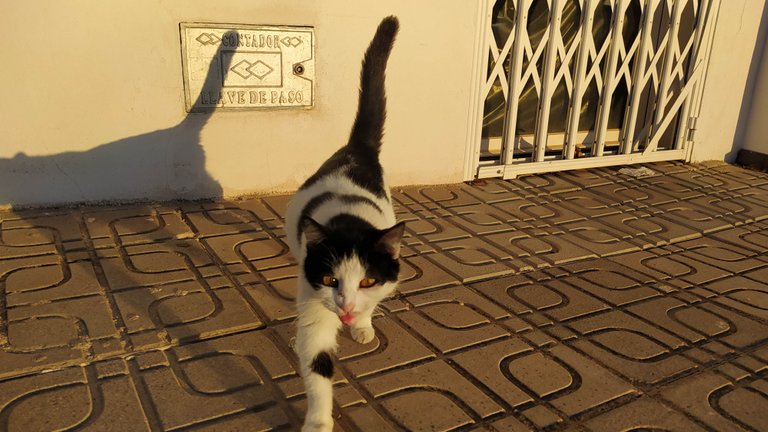 She came right to me and showed her total confidence. Lucky me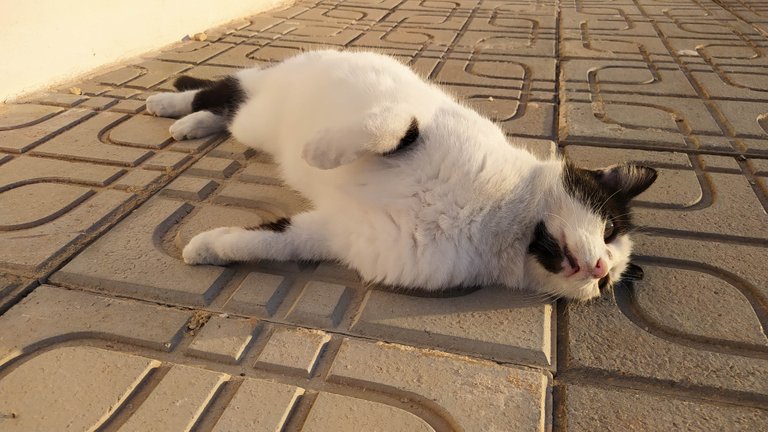 P.S. Anyone curious how is the metal sleeping beauty sculpture as whole, let me know and I will leave it the comment.
This report was published via Actifit app (Android | iOS). Check out the original version here on actifit.io




16563