Hola, querido hiver.
El día ha comenzado torcido y la cita estoica de hoy me venía como anillo al dedo. No he solucionado todo aún, pero sí que he tomado perspectiva, decisiones y acción para hacer una cosa detrás de otra hasta donde se pueda. Y el resto, para mañana que será otro día.
Al analizar las causas de mi malestar tengo claros dos aspectos a mejorar:
Evita dejar para última hora las tareas con fecha límite. Son una fuente de estrés asegurado. Primero, porque suponen ruido añadido mientras están pendientes. Segundo, porque conforme se acerca la fecha límite el universo conspirará en tu contra y aumentará ese estrés.
No te ofrezcas para ayudar sin analizar bien tus posibilidades para cumplir con lo que te comprometes. Ten en cuenta que tus cálculos siempre serán cortos.
Cita estoica del día
No te entregues a la filosofía como un chiquillo cuando va a la escuela, sino como el enfermo de la vista que va en busca de una esponja o una venda, como el que se dispone a tomar una loción o a ponerse una cataplasma. De esta forma, no alardearás de una forzada obediencia a la razón, antes bien sentirás alivio en adherirte a sus dictámenes.
Marco Aurelio.
Mi reflexión
La filosofía puede ser terapéutica. Depende de cómo nos acerquemos a ella. En mi caso, es una medicina para el alma que está haciendo efecto. Antes probé las terapias comunes y alguna mantengo. Sin embargo, tras más de un añoo de práctica continua puedo afirmar que es la filosofía acompañada de mi esfuerzo diario los que están ayudándome a sanar.
En la cita de hoy Marco Aurelio nos insta a tomar las riendas de nuestro dolor. Ni el mejor médico del mundo nos podrá curar si no acudimos a él. De nada sirve evitar el diagnóstico, pues la enfermedad ya vive en nosotros aunque este no suceda jamás.
Reconocer la enfermedad emocional es muy difícil. Te da vergüenza y te sientes culpable. ¿Acaso tienen ese sentimiento quienes padecen migraña? ¿O diabetes? ¿O un simple catarro? No. Nadie tiene culpa de enfermar, salvo que se conduzca con peligrosidad.
Regresando a la filosofía, es una compañera que me enseña a reconocer mis síntomas, a percibir mejor la realidad que me rodea y a salir de la mente rumiadora. El simple hecho de tomar unos minutos para analizar qué puedo controlar y qué no para actuar en consecuencia, supone un cambio de vista que salpica casi todos sus aspectos. Me siento mejor, tomo mejores decisiones y, en consecuencia, vivo mejor. Gracias a la filosofía.
Bitácora del día
Como pensé ayer, han venido a buscar hoy los libros de los que me voy a deshacer. No imaginaba que verlos desaparecer por la puerta supondría que me sintiera más ligera.
En cuanto a mis actividades, por la mañana me he dedicado a labores domésticas, curación de contenidos y calificar el concurso de Dreemport Word of the Week.
Por la tarde he visto un programa de televisión en diferido, he jugado a un juego nuevo para desconectar un rato y he terminado la calificación del concurso. He terminado el día con mi paseo con el perrito.
---
Gracias por estar ahí.
---
---
ENGLISH VERSION
---
---
Hi, dear hiver.
The day has started off crooked and today's stoic appointment was just right for me. I haven't solved everything yet, but I have taken perspective, decisions and action to do one thing after another as far as I can. And the rest for tomorrow, which will be another day.
In analysing the causes of my discomfort, I have two clear aspects to improve:
Avoid leaving tasks with deadlines until the last minute. They are a guaranteed source of stress. First, because they mean added noise while they are pending. Second, because as the deadline approaches, the universe will conspire against you and that stress will increase.
Don't offer to help without analysing your ability to deliver what you are committing to. Keep in mind that your estimates will always be short.
Stoic Quote of the Day
Don't give yourself to philosophy like a child going to school, but like the visually impaired who goes in search of a sponge or a bandage, like one who is about to take a lotion or put on a poultice. In this way, you will not boast of a forced obedience to reason, but rather you will be relieved to adhere to its dictates.
Marcus Aurelius.
My reflection
Philosophy can be therapeutic. It depends on how we approach it. In my case, it is a medicine for the soul that is working. I tried the common therapies before and some of them I still keep. However, after more than a year of continuous practice I can say that it is philosophy and my daily efforts that are helping me to heal.
In today's quote Marcus Aurelius urges us to take control of our pain. Even the best doctor in the world cannot cure us if we do not go to him. There is no point in avoiding diagnosis, for the disease is already living in us even if it never happens.
Recognising emotional illness is very difficult. You feel ashamed and guilty. Do people with migraine or diabetes or a simple cold feel guilty? No. No one is to blame for getting sick, unless they drive dangerously.
Going back to philosophy, it is a companion that teaches me to recognise my symptoms, to better perceive the reality around me and to get out of the ruminating mind. The simple fact of taking a few minutes to analyse what I can control and what I can't, in order to act accordingly, is a change of outlook that affects almost every aspect of my life. I feel better, I make better decisions and, as a result, I live better. Thanks to philosophy.
Log of the day
As I thought yesterday, the books I'm going to get rid of came for me today. I didn't imagine that seeing them disappear out the door would make me feel lighter.
As for my activities, in the morning I've been busy with housework, content curation and grading the Dreemport Word of the Week contest.
In the afternoon I watched a delayed TV show, played a new game to switch off for a while and finished grading the quiz. I finished the day with my walk with the doggy.
---
Thanks for being here.
Translated with free version of www.DeepL.com/Translator
---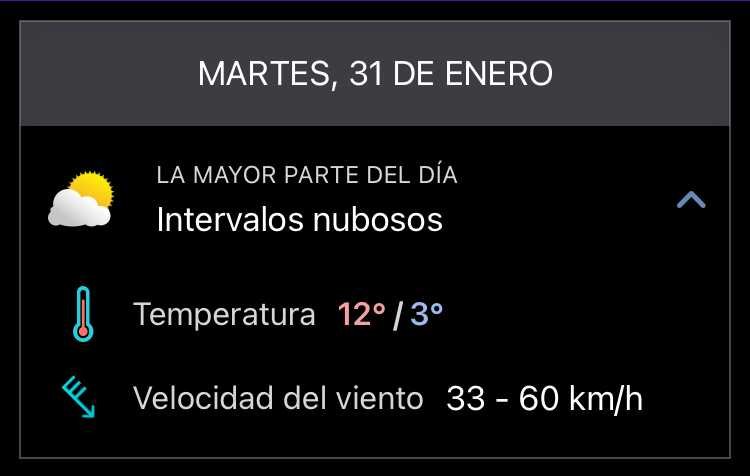 This report was published via Actifit app (Android | iOS). Check out the original version here on actifit.io




31/01/2023

5038

Daily Activity,House Chores,Moving Around Office,Walking