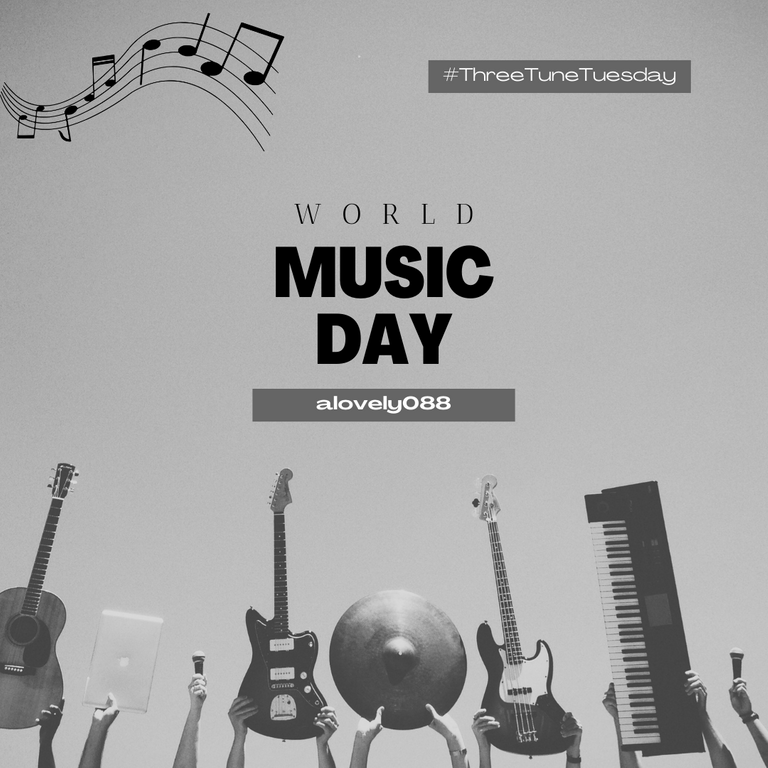 Hello all Hive music lovers.
Welcome to another threetunetuesday #threetunetuesday originally created by @ablaze. For this week I am going to share three cool raggae songs for the #ttt which I enjoy so much. You know raggae is philosophical as they say. So please sit back and enjoy them too.
#TTT1
The first song is titled Raggae Night by Jimmy Cliff and it is titled "Raggae Night". "Reggae Night" is a 1983 single by Jimmy Cliff, from his album The Power and the Glory.
"Raggae Night" was released in the United States, Canada, and Mexico by Columbia Records while CBS Records handled its distribution in the majority of European nations. The song "Raggae Night" which was written by La Toya Jackson and Amir Bayyan, became famous all over the world.
https://m.youtube.com/watch?v=m3Uh24QiJUI&pp=ygUZcmVnZ2FlIG5pZ2h0IGppbW15IGNsaWZmIA%3D%3D
Few Lines from the song:
Reggae night
We come together when the feeling's right,
Mmm, hmm, oh, oh
Reggae night
And we'll be jamming till the morning light,
Mmm, hmm, oh, oh
Though raggae but the song is a good one for grooving and or partying, assuming you are not a fan of raggae !LOL.
The second song for this week's #ttt comes from the song of Wyclef Jean, the Haitian singer titled "Diallo". Four members of the New York City Police Department's plainclothes unit, Sean Carroll, Richard Murphy, Edward McMellon, and Kenneth Boss, opened fire on an unarmed 23-year-old Guinean student named Amadou Diallo (born September 2, 1975) in the early hours of February 4, 1999, and shot him 19 times in total. Carroll later claimed that she had mistook him for a rape suspect from the previous year.
https://m.youtube.com/watch?v=3Itu-vykAZE&pp=ygUUZGlhbGxvIGRpYWxsbyB3eWNsZWY%3D
To immortalize the slain Diallo and also question his unlawful killing, Wyclef Jean made the song.
Intro:
Wyclef Jean as Amadou]
Boy I am so tired
I'll be glad when I get inside the house
Oh, I dropped my keys
Oh, what tis bright light?
My God they must gonna rob me
Who these people with them all at they gonna rob me
I'm gonna take out my wallet to make sure they just get the money
Nothing else.. Oh shit, wait
Oh it's the police (whew)
I feel so much better
I will show them, I have my ID
So they know I am good people
Even though I walk through the valley of the shadow of death
I fear no evil for thou art with me thou ride with me
J-J-Jah! Ras-tafari
I can't forget you knotty dreads, y'all up in here
I gotta respect that, youknowhatI'msayin?
Night is in the air
#TTT3
The third song for this week's #ttt is also from the Haitian rapper Wyclef Jean titled "Sweetest Girl". "Sweetest Girl (Dollar Bill)" is the lead single from Haitian rapper Wyclef Jean's sixth studio album, Carnival Vol. II: Memoirs of an Immigrant. The R&B and hip hop song features vocals from Niia and Akon, as well as rapper Lil Wayne.
https://m.youtube.com/watch?v=sXJXLq1lN7U&pp=ygUVd3ljbGVmIHN3ZWV0ZXN0IGdpcmwg
The song is essentially the memoirs of an immigrant. Sit back too and enjoy it.
That's all for this week's #threetunetuesday. Feel free to let me know what you think about these tunes. You can also share yours, let's see.