---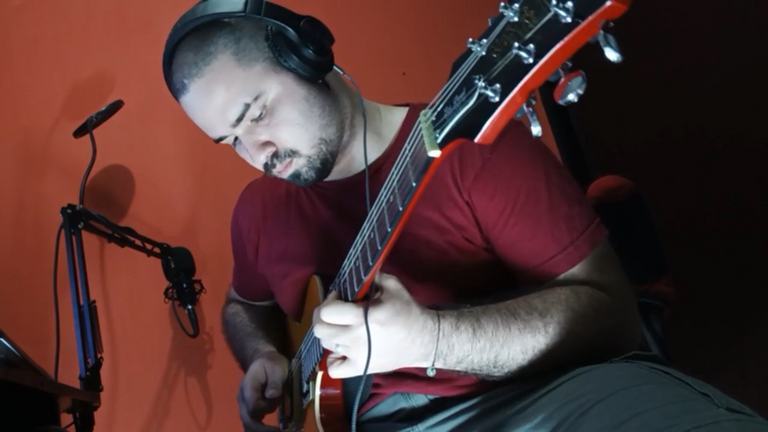 ---
English
Happy Tuesday night, today I wanted to record myself playing the guitar from two points of view, that is, with two different cameras, I just finished editing. The camera with the highest quality is the one on the cell phone, the other camera is the one that is linked to the obs program that has helped me a lot because when you click on record, at once the audio is synchronized with the recorded image.
I have been looking at the hive graph, that price drop had come from afar, because throughout history whenever there has been a significant rise it is followed by a fall, one occasion that was different was when the all-time high was reached , that the next day instead of falling, another important pump was given and then it went to the clouds, keep accumulating if you have faith in hive, slowly but surely, for my part my goal is the price of $0.99, good be it this year, or in the next 5 years. the amount of hive for sale i want to have at 0.99 is enough to be a game changer in my lifetime.
Spanish
Feliz noche de martes, hoy quería grabarme tocando la guitarra desde dos puntos de vista, es decir, con dos cámaras diferentes, acabo de terminar de editar. la cámara que mayor calidad tiene es la del celular, la otra cámara es la que está enlazada al programa obs que me ha ayudado un montón porque al darle clic en grabar, de una vez el audio queda sincronizado con la imagen grabada.
He estado mirando la grafica de hive, esa caída de precio se venia venir desde lo lejos, porque a lo largo de la historia siempre que ha habido una subida importante la procede un caída, una ocasión que fue diferente fue cuando se alcanzó el máximo histórico, que al día siguiente en vez de caer, se dio otro pump importante para después ir a las nubes, sigan acumulando si tienen fé en hive, lento pero de manera segura, por mi parte mi objetivo es el precio de $0,99, bien sea este año, o en los 5 años próximos. la cantidad de hive en venta que quiero tener en 0,99 es suficiente para ser un game changer en mi vida.
---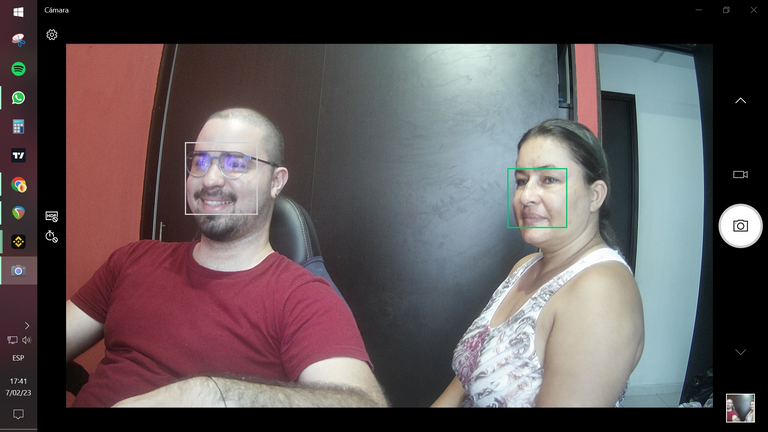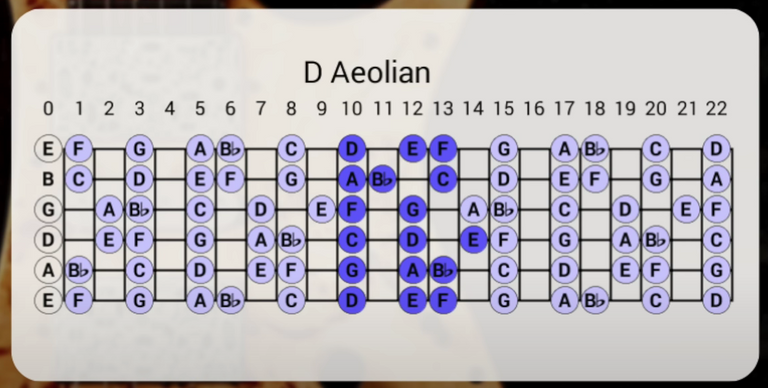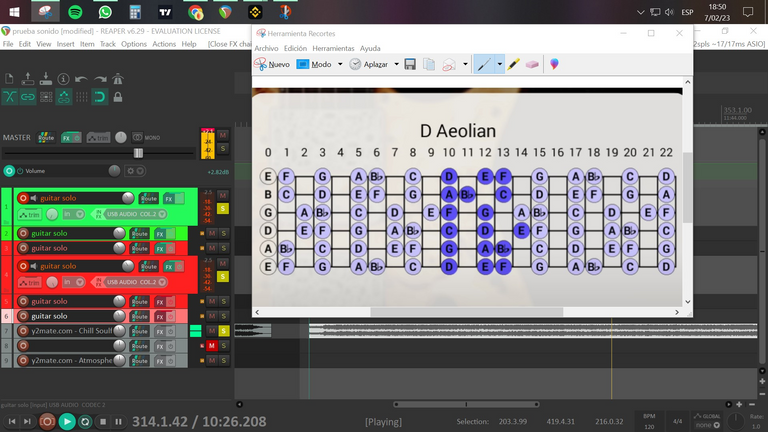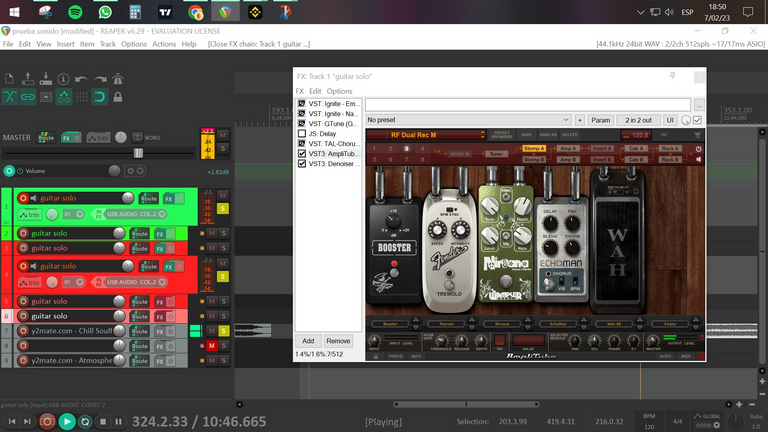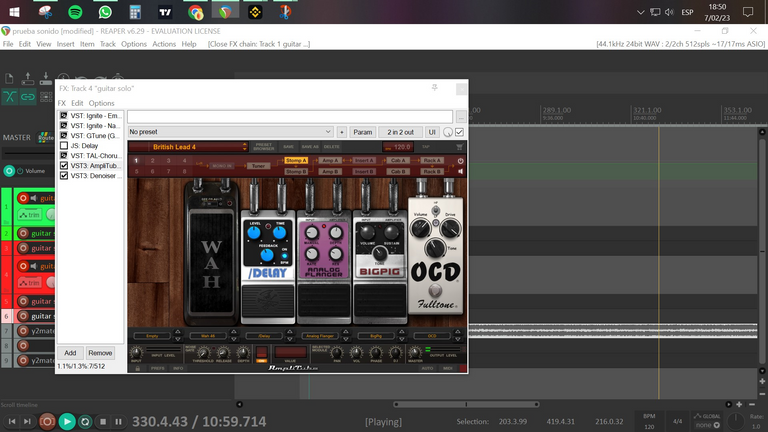 ---
Today I had the opportunity to take a photo from the PC of my mother @aichel ❤️, we were talking about things in life. One of them is that he says that: "I look like Jota Mario, with my hairstyle XD"
For today's improvisation, the Daeolian musical scale was used and the sounds were obtained with the amplitube 3 program inside the reaper DAW, which is one of the best for making music for free.
Hoy tuve la oportunidad de tomar una foto desde el pc a mi madre @aichel ❤️, estábamos hablando de cosas de la vida. Una de ellas es que dice que: "me parezco a jota mario, con mi peluqueado XD"
Para la improvisación de hoy se utilizo la escala musical de D aeolian y los sonidos fueron obtenidos con el programa amplitube 3 dentro del DAW de reaper, que es uno de los mejores para hacer música de forma gratuita.
---
source
---
I hope you have a good night and that tomorrow you will publish many posts for future times on hive, that is, posts that in theory should never disappear, we trust in God that the hive pump will come again in due course. About 200,000 dollars were the catalysts to achieve the pump in the previous days, just think that there are billionaire people, if they buy 2-10 million dollars in hive, a single purchase of those makes the price drag all the sell orders that are up well, it's not crazy to think of a price of $10, but first $0.99 then $3 and I don't know how many years for 10, but I feel they will come.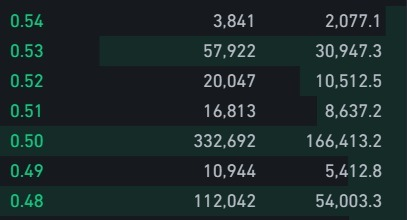 source
Espero que tengan una feliz noche y que mañana publiquen muchos post para los tiempos venideros en hive, es decir, post que en teoría no deberían desaparecer nunca, en Dios confiamos que en su momento vendrá el pump del hive de nuevo. Cerca de 200,000 dolares fueron los catalizadores para lograr el pump en los días anteriores, tan solo piensen que hay personas multimillonarias, si les da por comprar 2-10 millones de dolares en hive, una sola compra de esas hace que el precio arrastre a todas las ordenes de venta que hay hasta bien arriba, no es locura pensar en un precio de $10, pero primero $0,99 luego $3 y no sé cuantos años para 10, pero siento que vendrán.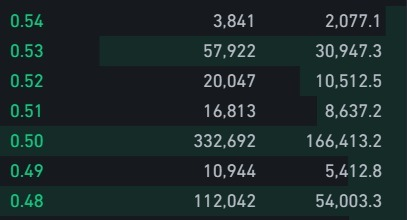 source

---

-

-


https://linktr.ee/Andrewmusic

---
#music #livemusic #curie #ocd #posh #spanish #english #neoxian #mih #cervantes
---
▶️ 3Speak