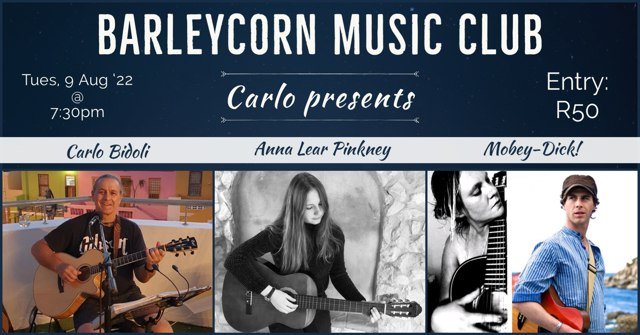 It is with massive excitement that @JasperDick and I can announce our second appearance at The Barley Corn Music Club, This Tuesday the 9th of August 2022 (Which happens to be South Africa's National Women's Day!). This, just a few months after we appeared there for the 1st time together (Luckily for me, just in time for my birthday!) You can view our first appearance here.
We've come along way, and I must say making music with Jasper is never boring. He's constantly innovating and trying out new and unusual toys and instruments for us to add to our songs. This time we're headed back with a grand assortment of new and awesome musical toys to add to our act, including a rainstick, shakers tambourines, distortion pedals and so much more! This means I get to be so much more involved and that I don't just stand around like a banana while Jasper plays his amazing solo riffs.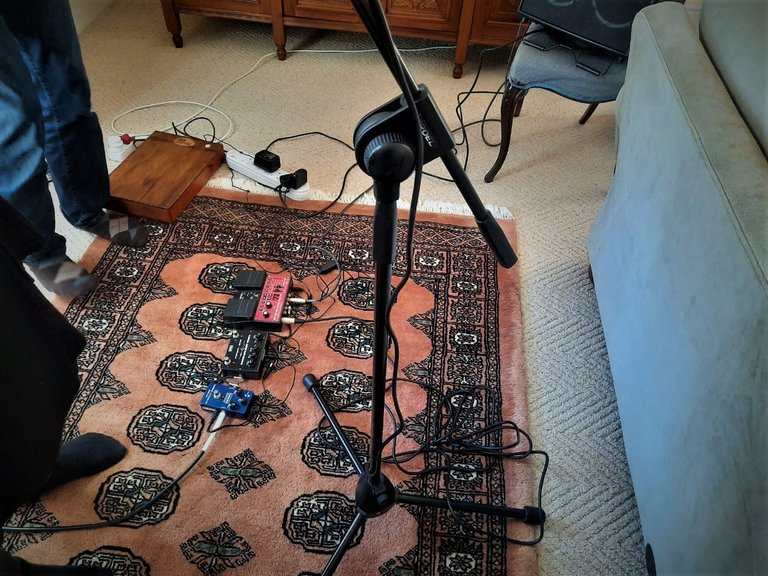 We also have the delight of collaborating with the gorgeous and immensely talented Anna Lear Pinkney, who we will be supporting in one of her very special songs.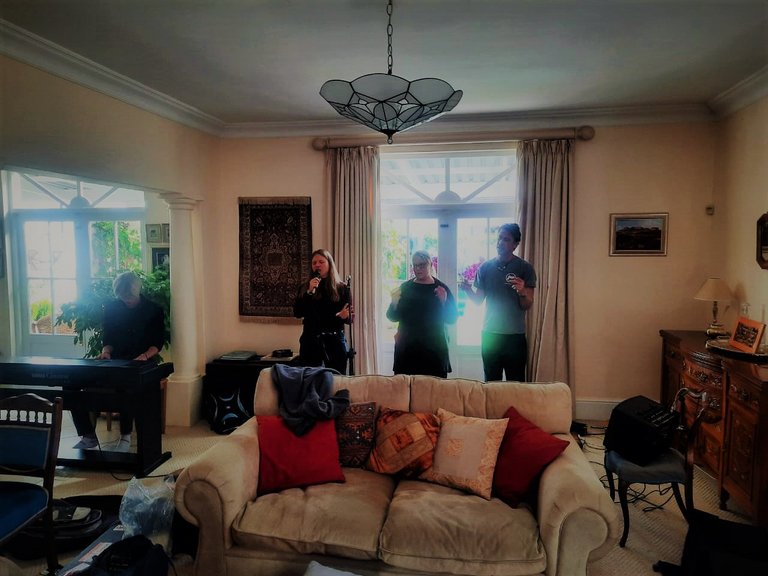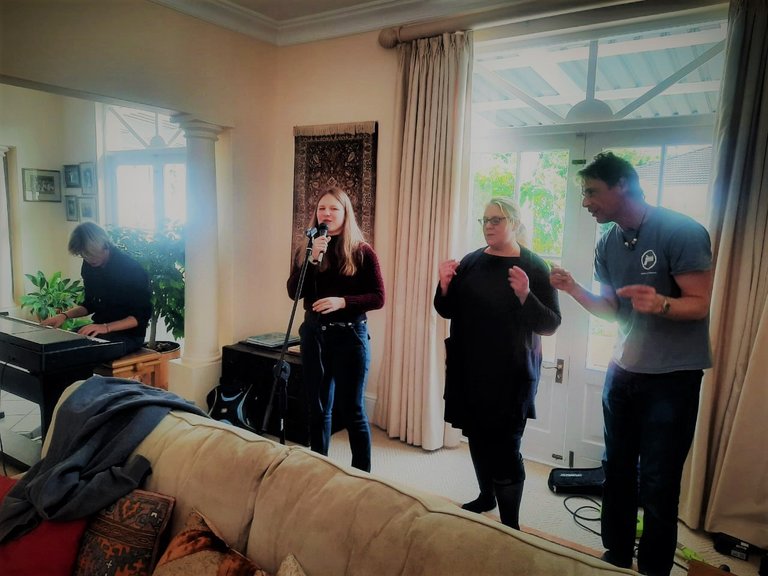 For those of you that can't join us, or would like to keep up to date with our rehearsals, releases, and performances, keep an eye on this space and you can also subscribe to my Youtube channel to make sure you catch it 1st!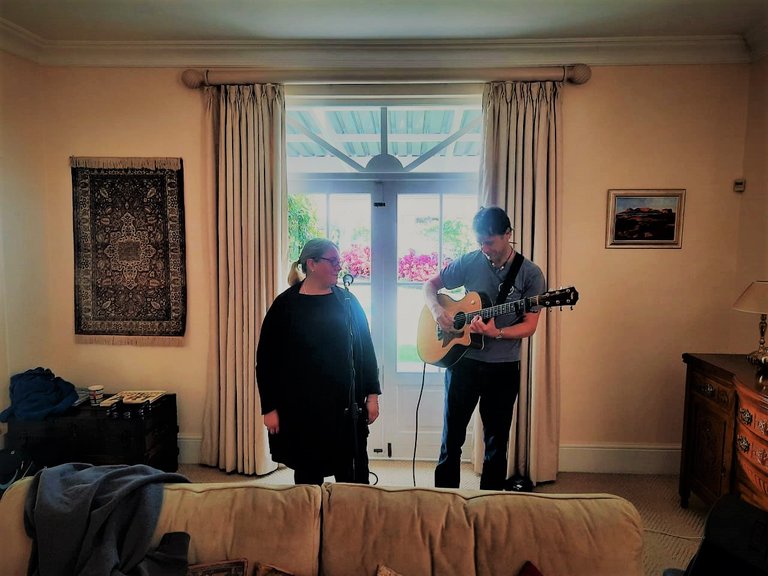 Here are some snippets from the day! I hope you enjoy them and we hope to see you at one of our shows soon!
A massive shoutout to my gorgeous husband person @ZakLudick for the fabulous footage!
Puppet Man Rehursal - Anna Lear Pinkney, Keagan Pinkney and Jasper Dick and Claire Mobey

Save Me With Music - Test Run: mastering new toys with Jasper Dick and Claire Mobey