Hello music lovers and welcome in the next day of #a-zmusic challenge started by @psos.

It was just a matter of time when we will lost a track, make a delay or forget something. Entry for DAY G suppose to be published yesterday, but foxes aren't camels nor cactus and we have to drink a bit more. Questionable quality of this content can be only justified by the fact that in this dark day, we're here for you anyway, providing rare stuff from the edges of blissful and atmospheric sounds. Let's point our heads to the sky together, because
GOD IS AN ASTRONAUT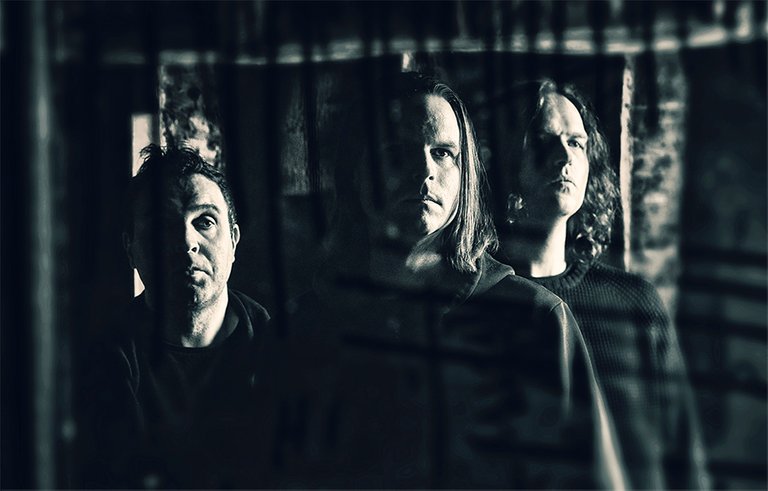 Irish post-rock band formed in 2002 by twin brothers Niels and Torsten Kinsella, which in the same year established their own, independent label Revive Records and released debut long play album. Their hard work was quickly appreciated by mass media, including regularly broadcasting videoclips on MTV, as well as global community filling concert venues up to the roof. During eighteen years of stage activity, they went from unknown, strange garage band to the regular Sold-Out American Tours. As every band with a history, they had to struggle with revolutions and changes in the squad(currently 6 members), but at the end of the day,guys survived everything and have never announce the end of the carrier. With the impressive 8 long play albums and 11 singles, mostly issued on their own label, God Is An Astronaut claimed their position among the best in their niche. Style developed by the guys employs elements of electronic music, krautrock, and space rock, combined together giving a great atmospheric brain massage. For today, please enjoy my favorite, and at the same time one of the most popular tracks from God Is An Astronaut, coming from their second(and re-issued 17 times) album
God is an Astronaut - All is Violent, All is Bright
---
Global Communication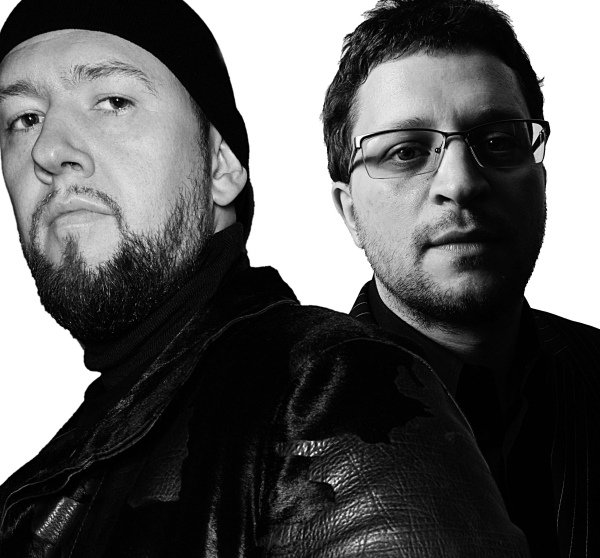 British electronic music duo of Tom Middleton & Mark Pritchard, exploring common patterns and connections between techno and ambient since the beginning of 1990. During their artistic activity, they were working together on many other side projects including drumandbass Jedi Knight, acid Link & E621 or hybrid electronic Chameleon, Reload, Secret Ingredients, but Global Communication became the most important, not only for themselves but for the whole world of ambient music. Album called 76'14 fully deserves its timeless status. Lovely, warm sounds and tone painting, as well as sampling techniques and innovative approach for techno drum machines shaped the way for newcoming and rising, promising ambient artists. With this album Global Communication was responsible for re-design definition of ambient music in the early 90s. Please enjoy the longest track from this LP and have a nice day.
Global Communication - 14:31
---
CATCH UP PREVIOUS #A-ZMUSIC CHALLENGE EPISODES:
DAY 0: INTRODUCTION
DAY A: APHEX TWIN & AMON TOBIN
DAY B: BJÖRK & BOARDS OF CANADA
DAY C: CYLOB & CYBO3
DAY D: DAEDELUS & DUO INFERNALE
DAY E: ETHEREAL 77 & EXPLOSIONS IN THE SKY
---
If you're into the challenge like me, don't forget to support other awesome authors that joined it before and already made a huge work :
@psos, @forkowski, @a-quarius, @rmach, @liliana.duarte, @stefano.massari, @quirk-it, @jnetsworld, @liverpool-fan, @genomil, @serialfiller, @gooddream, @preciouz, @phusionphil, @wiseagent, @biggypauls, @joythewanderer, @qwerrie, @viking-ventures
For those who would like to join the game,
Few quite simple rules below.
Each day one alphabet letter
2 Bands or Singers, one song each.
Your feelings about the bands or singers.
Links to the songs.
Use the hastag #a-zmusic

---
Consider Supporting Author By Adding Him To Your HiveAuto Fanbase
---
DAILY MUSIC TAGS
Monday Trance by @andyjaypowell
Disco Tuesday by @musicgeek
Wednesday House by @andyjaypowell
Rap Thursday by @flipstar
Techno Friday by @neutronenkind
Dance Weekends by @uwelang
A-Z Challenge by @psos

enjoy
PEACE LOVE UNITY RESPECT