---
Hello Hivers friends! Those who visited my previous post could see that I was part of a historic moment in the institution that has seen me grow as a musician for more than 20 years and for my country Venezuela in general. We managed to have a concert as the World's Largest Orchestra and we entered the Guinness Book of Records.
¡Hola amigos Hivers!. Quienes visitaron mi post anterior pudieron ver que fui partícipe de un momento histórico en la institución que me ha visto crecer como músico desde hace más de 20 años y para mi país Venezuela en general. Logramos tener un concierto como la Orquesta Más Grande del Mundo y entramos al Libro de los Récords Guinness.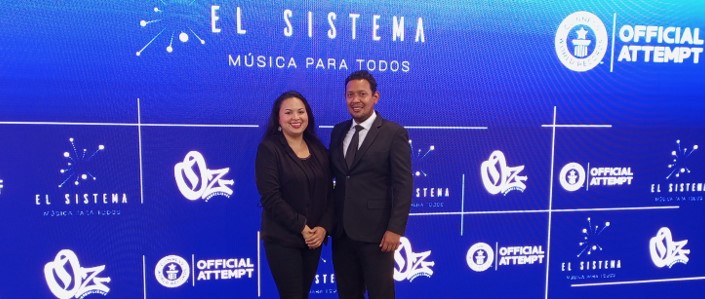 The video I have shared above on the @threespeak platform is a clip from the Gala we had last Saturday, November 20th at our headquarters, the National Center of Social Action for Music in the city of Caracas. Not only did I have the joy of singing at the event with more than 12 thousand musicians on stage, but I also had the honor of being part of the choir the day the official result was announced by Guinness World Records.
El video que he compartido acá arriba en la plataforma 3 Speak es un clip de la Gala que tuvimos el pasado sábado 20 de Noviembre en nuestra sede, el Centro Nacional de Acción Social por la Música en la ciudad de Caracas. No solo he tenido la dicha de cantar en el evento con más de 12 mil músicos en escena, sino que tuve el honor de formar parte del coro el día que se anunció el resultado oficial por parte de Guinnes World Records.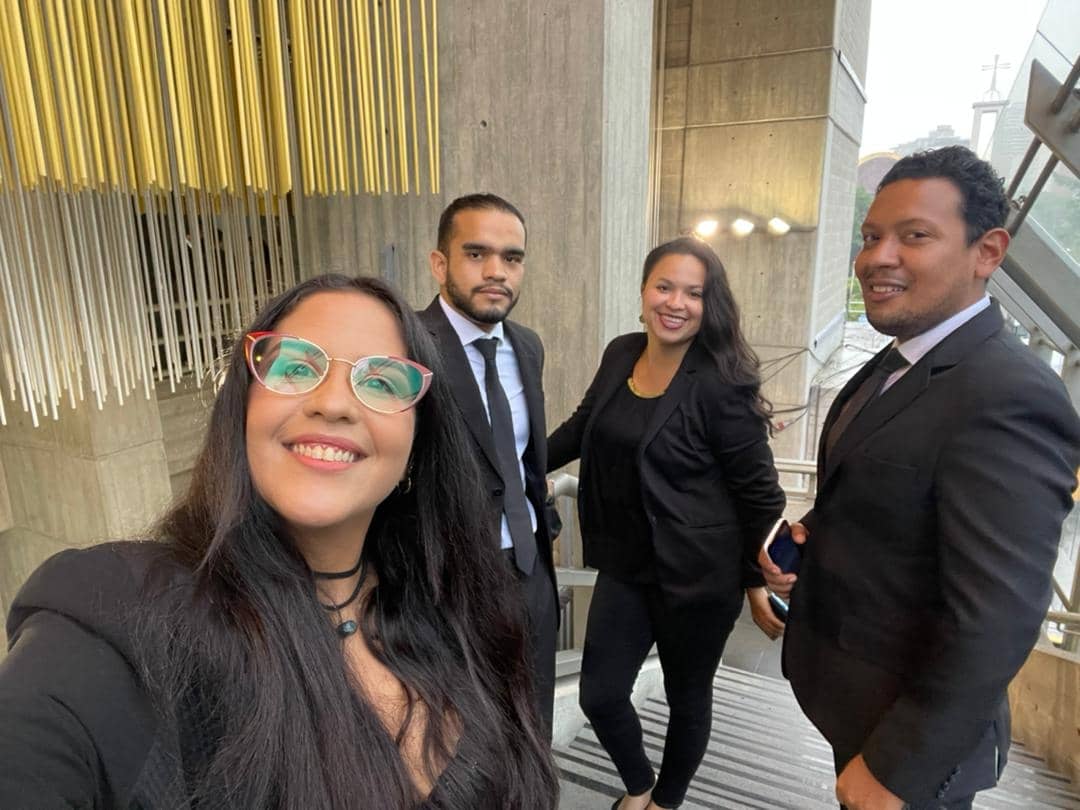 During this gala we performed two key pieces for the occasion, the Alma Llanera, considered the second national anthem of my country and the classic We Are The Champions original by the band Queen, being two of the most emotional moments of the event, including of course when the achievement was announced.
Durante esta gala interpretamos dos piezas claves para la ocasión, el Alma Llanera, considerada el segundo himno nacional de mi país y el clásico We Are The Champions original de la banda Queen, siendo dos de los momentos más emotivos del evento, incluyendo por supuesto cuando se anunció el logro alcanzado.
The National System of Orchestras and Youth and Children's Choirs of Venezuela has given me unforgettable musical moments, in fact, of all the musical groups I have belonged to since my childhood, including my own family, the most amazing moments I have lived in El Sistema.
El Sistema Nacional de Orquestas y Coros Juveniles e Infantiles de Venezuela me ha regalado momentos musicales inolvidables, de hecho, de todas las agrupaciones musicales a las que he pertenecido desde mi infancia, incluyendo mi propia familia, los momentos más asombrosos los he vivido en El Sistema.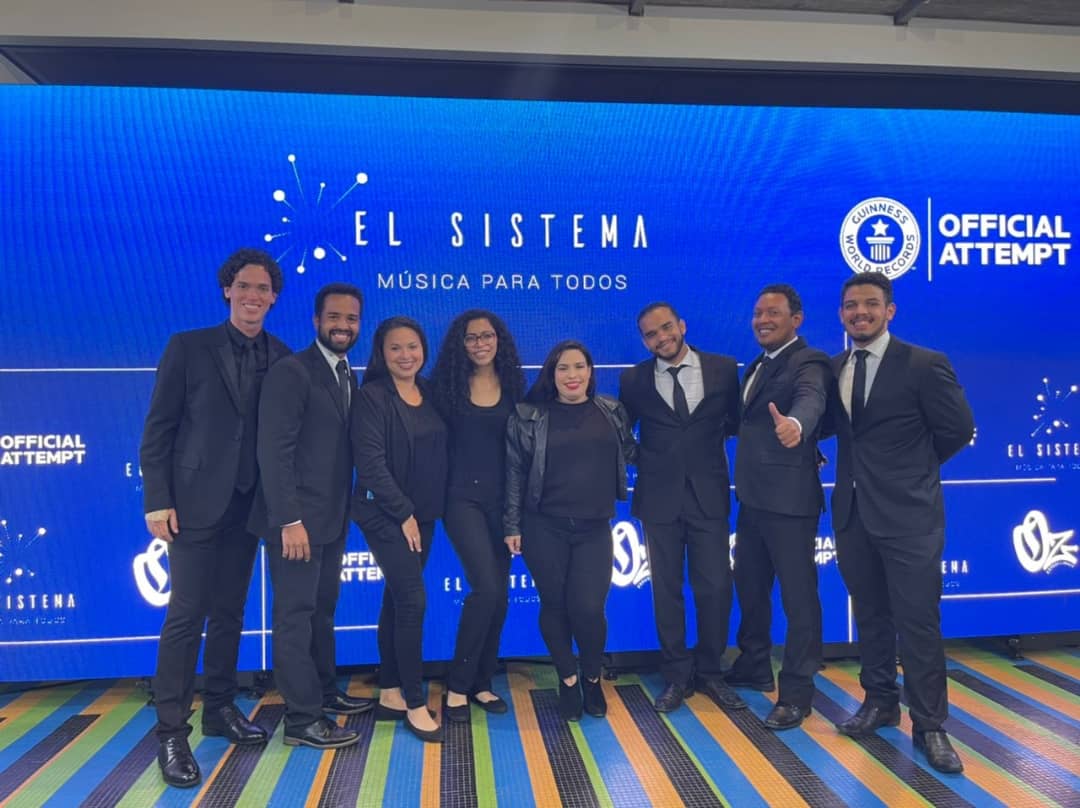 Members of the Simón Bolívar National Choir of the State of Aragua
Belonging to this institution is to surpass oneself each time. When I started living in Caracas I remember that we had a concert conducted by Gustavo Dudamel of Mahler's Eighth Symphony, and we sang for more than a thousand people at the Teresa Carreño Theater together with the Simón Bolívar Orchestra and the Los Angeles Philharmonic, I thought that nothing could be bigger than that, but I was wrong.
Pertenecer a esta institución es superarse a sí mismo cada vez. Cuando comencé a vivir en Caracas recuerdo que tuvimos un concierto dirigido por Gustavo Dudamel de la Octava Sinfonía de Mahler, y cantamos más de mil personas en el Teatro Teresa Carreño junto a la Orquesta Simón Bolívar y la Filarmónica de Los Angeles, pensé que nada podía ser más grande que eso, pero me equivoqué...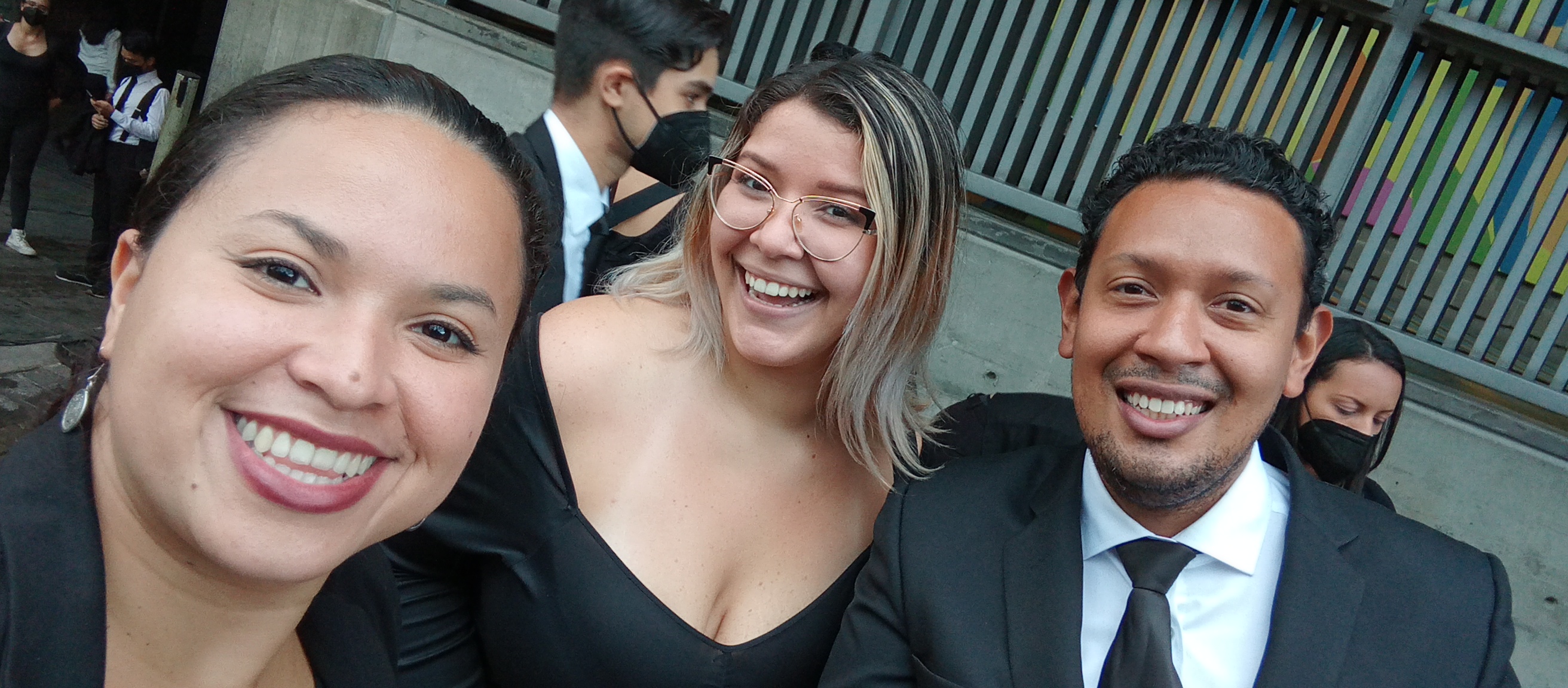 The images in this post were captured with our Pova 2, however many were taken by my co-workers. We all photographed each other that day. I hope you liked the post. I needed to talk about that moment and the emotion we all felt. Here below I want to leave a video I found on youtube of the presentation of the complete We Are The Champions, where my friend Déborah Briceño, another daughter of this beautiful musical movement called El Sistema. Thanks for visiting my post and as I always say, we'll read each other in the comments...
Las imágenes de este post fueron capturadas con nuestro Pova 2, sin embargo muchas fueron tomadas por mis compañeros de trabajo. Todos nos fotografiamos entre todos ese día. Espero que les haya gustado el post. Necesitaba hablar de ese momento y la emoción que sentimos todos los presentes. Aquí debajo quiero dejar un video que encontré en youtube de la presentación del We Are The Champions completo, donde cada mi amiga Déborah Briceño, otra hija de este hermoso movimiento musical llamado El Sistema. Gracias por visitar mi post y como siempre digo, nos leemos en los comentarios...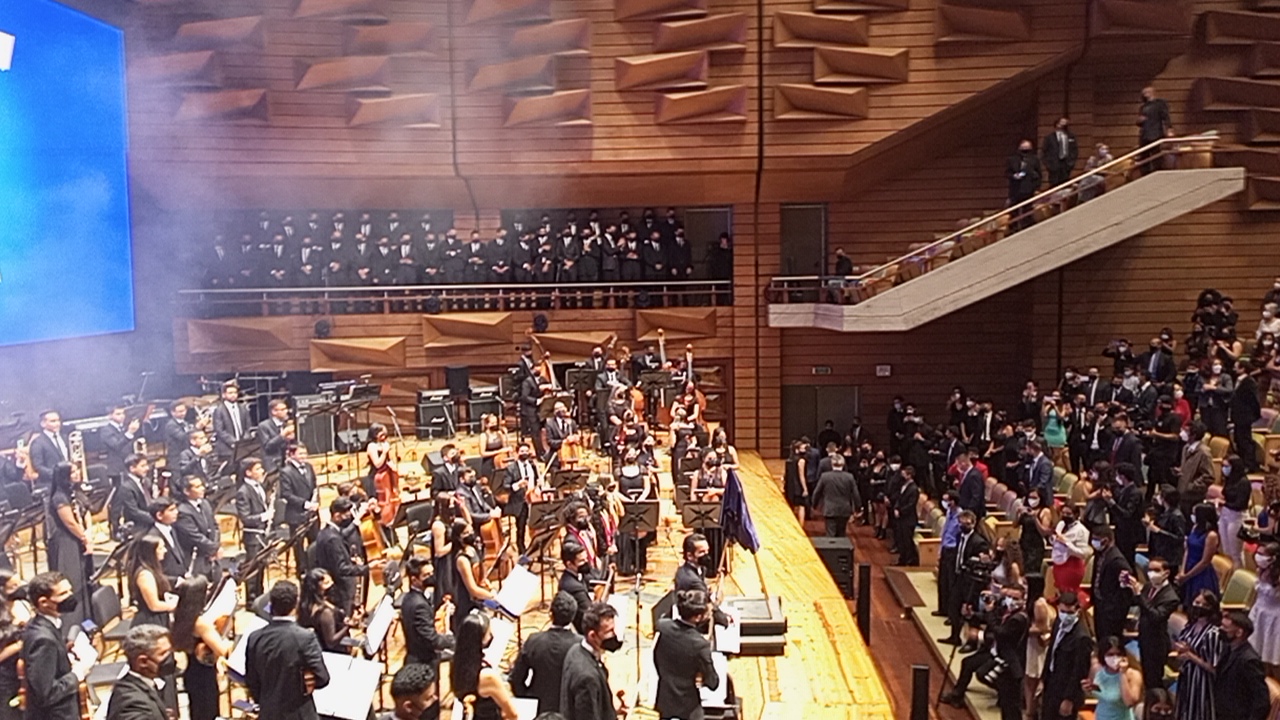 ---
▶️ 3Speak