---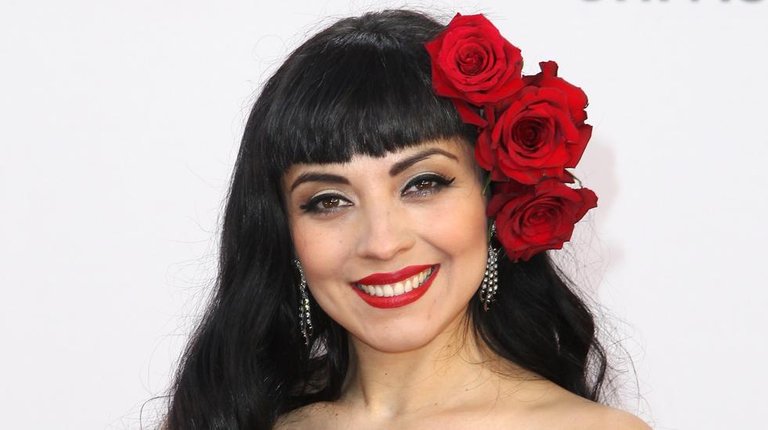 Source/Fuente
---

Banner of Latin Women. The Strong Voice of Mon Laferte.




Hello @music friends and lovers of music in all its expressions. A short time ago I had the opportunity to listen to a fresh voice that developed in one of those reality-type talent shows; like all beginnings, she went through several teaching stages, but if something was always clear it was her strength and maturity with which she faced every challenge; however, and despite her visible talent, she didn't seem to receive the necessary support to consolidate it, so she had to leave her country (as many do) in search of fame and fortune. In time, however, he would achieve much more than that. Not cheaply, but for the good of her career as an artist. That girl is Norma Bustamante.
---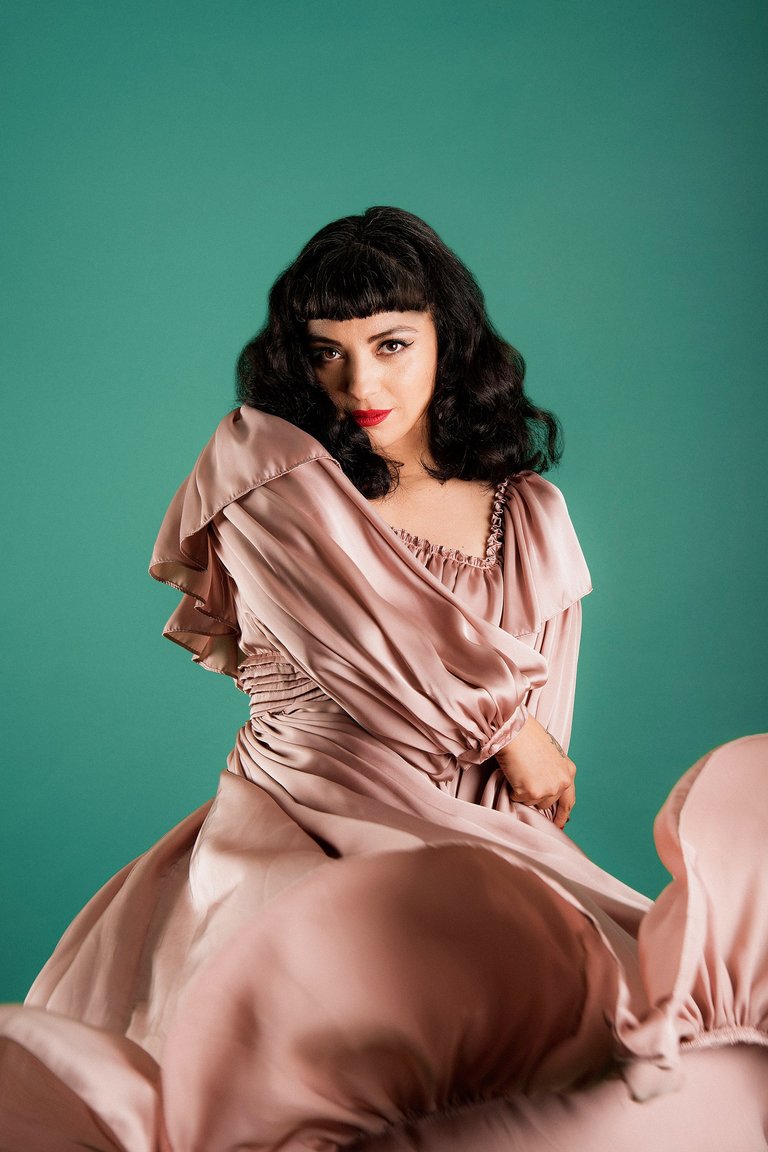 Source/Fuente
---
Bandera de las Mujeres Latinas. Fuerte Voz de Mon Laferte.

Hola amigos de @music y amantes de la música en todas sus expresiones. Hace poco tiempo tuve la oportunidad de escuchar una voz fresca que se desarrolló en uno de esos programas de talentos tipo reality; como todo inicio, pasó por varias etapas de enseñanza, pero si algo siempre estuvo claro era su fortaleza y madurez con la que afrontaba cada reto; sin embargo y a pesar de su visible talento parecía no recibir el apoyo necesario para consolidarlo, por lo que tuvo que salir de su país (como muchos hacen) en la búsqueda de fama y fortuna. No obstante con el tiempo, conseguiría mucho más que eso. No a un bajo costo, pero si para el bien de su carrera como artista. Esa chica es Norma Bustamante.
---
Source/Fuente
---
He left his native Chile and went to Mexico, where he again went through the beginning stage, however this would be the one that left him with the greatest amount of learning; until in the medium term he began to see the fruits of his work as an artist. The meaning of having a great talent, but being undervalued in your country, that usually happens, as the famous saying goes: Nobody is a prophet in his own land. But as time went by, the girl became a woman, a more prepared woman with a career well forged through the experience of being on stage and in recording studios. Now prepared, she makes her triumphant return to her beloved homeland to demonstrate the talent she has developed and the lessons she has learned. That woman is Mon Laferte.
---
Source/Fuente
---
Salió de su natal Chile y se fue a México, donde nuevamente pasa por la etapa de inicio, sin embargo esta sería la que mayor cantidad de aprendizaje le dejaba; hasta que a mediano plazo comenzó a ver los frutos de su trabajo como artista. El significado de tener un gran talento, pero que sea infravalorado en tu país, eso suele suceder, como dice aquel famoso refrán: Nadie es profeta en su tierra. Pero con el pasar del tiempo, la chica se convirtió en mujer, una mujer más preparada y con una carreja bien forjada a través de la experiencia de estar en los escenarios y en los estudios de grabación. Ya preparada, hace su regreso triunfal a su amada tierra natal para demostrar el talento desarrollado y las lecciones aprendidas. Esa mujer es Mon Laferte.
---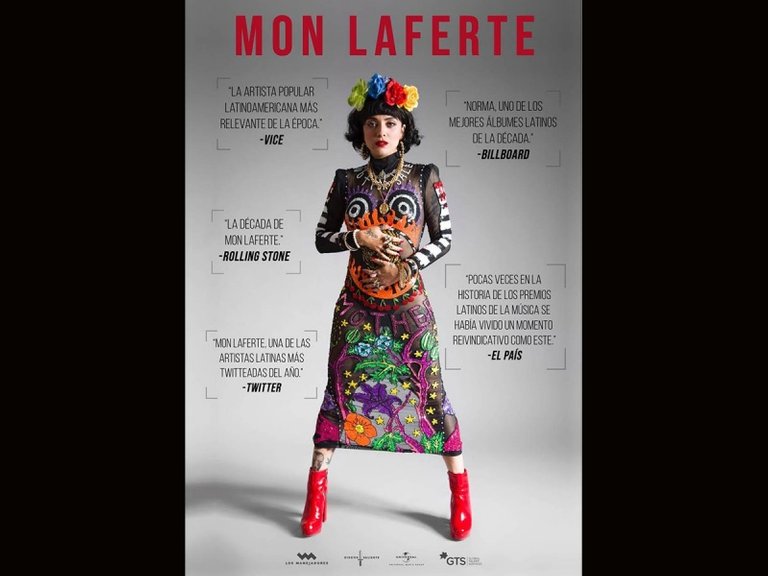 Source/Fuente
---
After such a process of metamorphosis, the girl has gained valuable experience; success has never gone to her head, she has worked hard for it and in her performances the audience sings her songs, recognises her talent and admires the artist she has become. She has masterfully interpreted songs of great fellow artists, who simply enjoy the torrent of voice that emanates like fresh water, from an endless source of talent, but which in turn is a volcano in full eruption. Her song "tu falta de querer" has become a kind of hymn, in which a woman in love is abandoned by her partner and demands that he tell her the truth about the end of their relationship, debating between life and death, due to lack of love.
---
Source/Fuente
---
Luego de tal proceso de metamorfosis, la chica adquirió una valiosa experiencia; el éxito jamás se le subió a la cabeza, ha trabajado duro para ello y en sus presentaciones el público corea sus canciones, reconoce su talento y admira a la artista en la que se ha convertido. Ha interpretado magistralmente canciones de grandes colegas artistas, que simplemente disfrutan del torrente de voz que emana como agua fresca, de una fuente interminable de talento, pero que a su vez es un volcán en plena erupción. Su canción "tu falta de querer" se ha convertido en una especie de himno, en el que una mujer enamorada es abandonada por su pareja y le reclama que le diga la verdad del fin de su relación, debatiéndose entre la vida y la muerte, por desamor.
---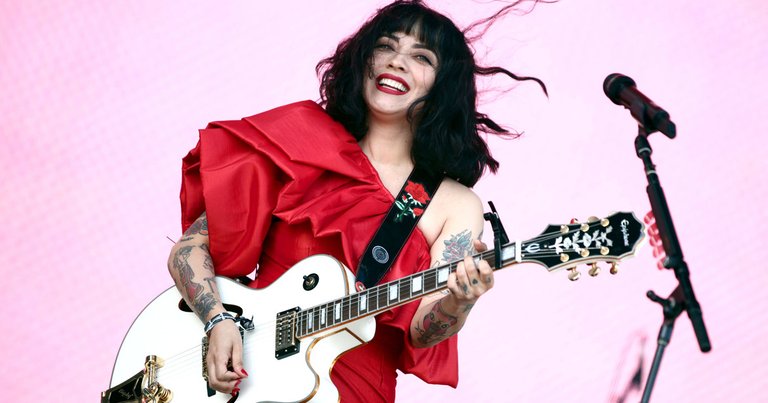 Source/Fuente
---
A singer with a great voice and a beautiful feminine figure, who represents with honour all Latin women, raises her voice for the equality of their rights and condemns their mistreatment. Norma Bustamante is Monserrat Laferte, who also exudes sensuality and charisma. She overcame cancer and has survived to continue her fight. She is an irreverent artist, a full-time feminist activist.
---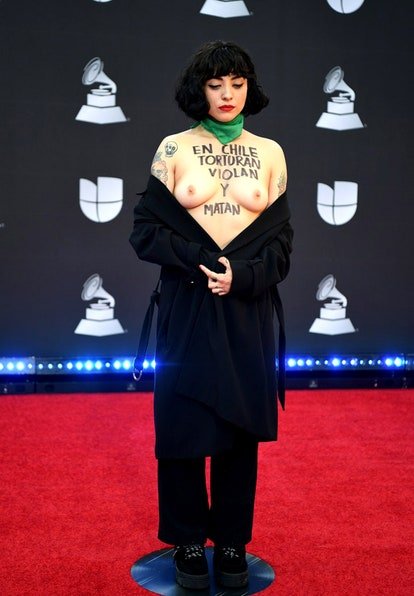 Source/Fuente
---
Una cantante de gran voz y hermosa figura femenina, que representa con honor a todas las mujeres latinas, alza su voz en pro de la igualdad de sus derechos y condena su maltrato. Además emana sensualidad y carisma a flor de piel, Norma Bustamante es Monserrat Laferte. Logró superar el cáncer y ha sobrevivido para seguir con su lucha. Es una irreverente artista, activista feminista a tiempo completo.

The opinion in this publication is of a personal nature on the part of the author.
Text Translated whit Deepl in its free version.
La opinión en esta publicación es de carácter personal por parte del autor.
Texto Traducido con Deepl en su versión gratuita.