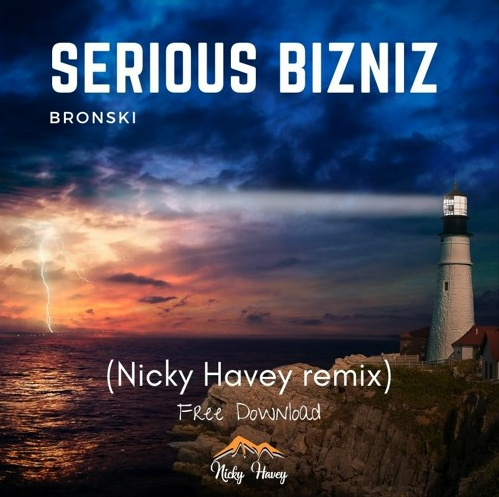 We're nearly there folks, winding down to the weekend but, more importantly, there is a new release about to hit the public domain tomorrow and I am really looking forward to sharing that with you!
If you have been following me recently, you'll have seen me share a couple of new tracks that aren't DnB but have been on the slightly "explorative" side for me.
The first one was an attempt at atmospheric liquid drumstep called Futile Droplets, before my next tune called Miner, an attempt at something along the techno side.
Tomorrow, we're going for some experimental chillout but I'll have more on that when the time comes!
Today though, we're going deep in to the liquid dnb vibes with a remix I did of a friend of mine's track called Serious Bizniz. He goes by the artist name of Bronski and kept knocking out lovely liquid tracks so I thought I'd ask if I could remix one of them.
Serious Bizniz stood out for me and so I got the stems from the big man and added my own deep bassline to it.
The opening pad sample took me to another dimension so I just had to see what I could do differently to his original. You will hear elements of it throughout and in fact, this can probably be called a "VIP remix" (Variation in Production) as the only thing that's different is me adding my own drum sequence, different bassline and sample arrangement.
Hope you enjoy the deep vibes, why so serious bro, it's a free download on Soundcloud? 😃
https://soundcloud.com/nickyhavey/bronski-serious-bizniz-nicky-havey-remix