Wow! What can I say after all this time? It's a heap of emotions so masive, that I cannot even begin to describe it.
✨✨ Hello Hello ✨✨
Greatings to all the wonderful people in this community.
This is the first time I share a post in this community and I was just waiting for the perfect time to do it, because my boys and girls were waiting as much as I have for this moment, Our First Concert on Pandemic.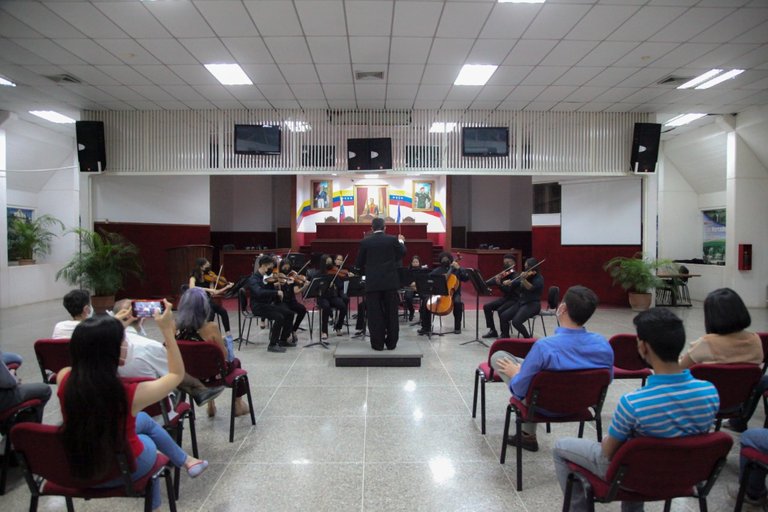 Source
We've been preparing for this for a long time and against all odds. Those who know about symphony orchestras must be aware that the work that is required to prepare for a concert i huge. But with us it was 100 times worse, because we don't have a conductor, nor we have a complete ansamble, not even a proper place to rehearse. However, we do have strength, resilience, will a passion for what we do, and that's why we didn't let all those disadvantages that I mentioned stop us.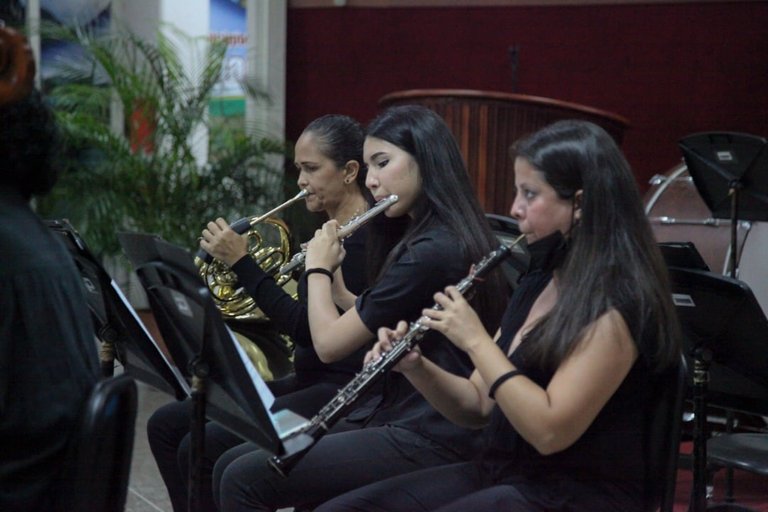 Source
One thing to notice, we have only 14 musicians, 15 including myself, although my role is management mostly. The man you see is a Guest Conductor, and the person I've talking about in other posts. And we had three other guests brought by him, that, well, they did their best (I think).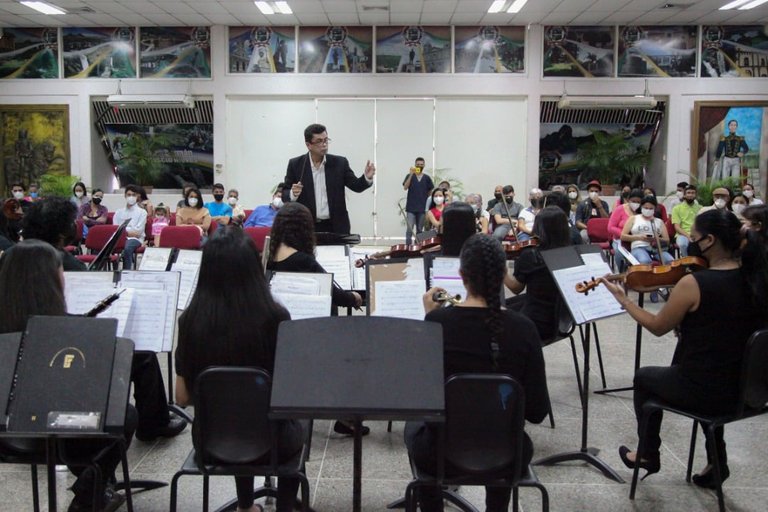 Source
We played:
Concerto for Four Violins by Antonio Vivaldi in B minor
Symphony 14 by Wolfgang Amadeus Mozart in A major and
Bacchanalle from the opera Samson and Delilah by the French composer Camille Saint Saëns.
It is quite a repertoire, and I have to say, although it could have been better, we did a pretty good job despite all the things that were against us (even the conductor).
I'll leave you with a clip from Bacchanale, Enjoy!
Thank's for reading me. Blessings to all ✨✨