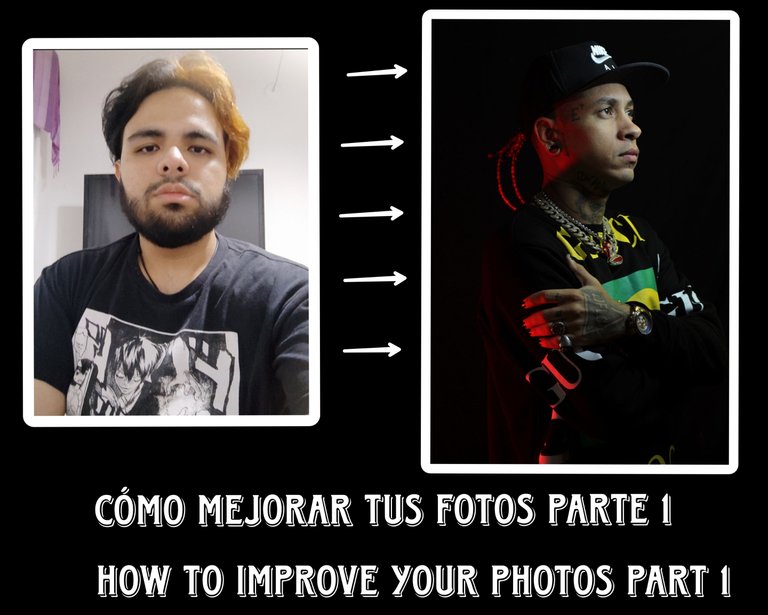 Hola chicos, nuevamente aparezco yo por acá.
Aceto.
Este es mi segundo post despues de mi presentación, donde conté un poco sobre mi vida y yo como cineasta, pueden revisar mi perfil y leerlo. A continuación les hablaré sobre la fotografía, en pocas palabras las herramientas que necesitarás como fotógrafo, y dividiremos este post en 3 partes, ¿Y por qué en 3 partes? Porque lo más importante de la fotografía es la iluminación, por lo tanto despues de la composición la iluminación es lo más necesario, y así comenzamos este post.
Las cámaras tienen 3 componentes que nos servirán como herramientas.
Numero 1: el Objetivo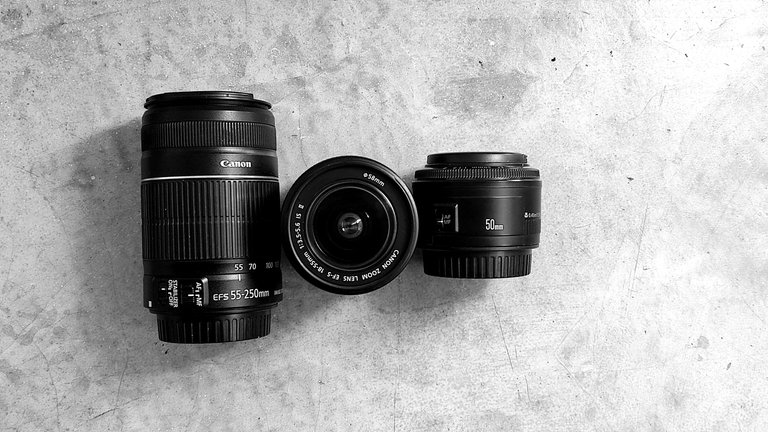 Numero 2: el espejo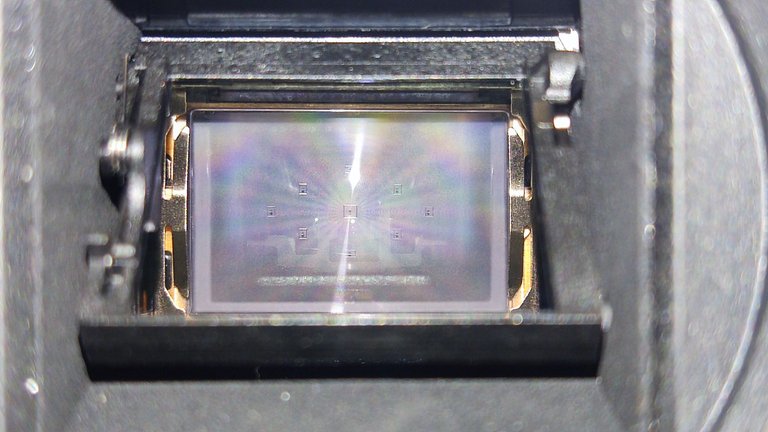 Numero 3: el sensor
(No coloco imagen porque exponer el sensor abiertamente es peligroso porque le puede caer polvo, y no quiero utilizar fotos de internet por problemas a copy)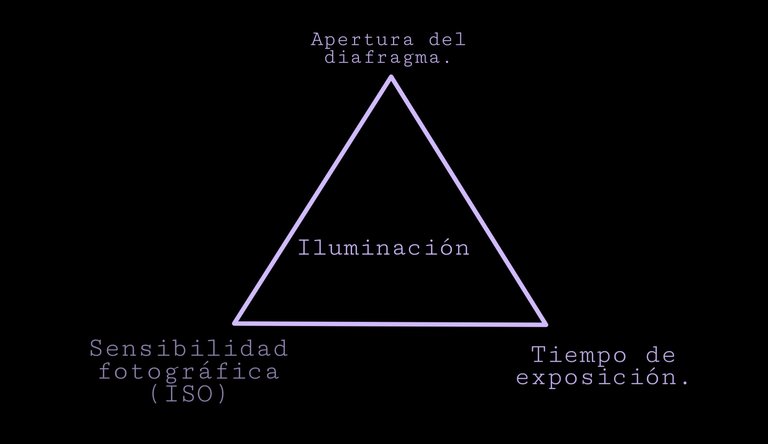 En este triangulo podemos ver los 3 fundamentos de la exposición.
La apertura del diafragma, se encuentra en el objetivo.
La velocidad de obturación se encuentra en el espejo de las cámaras.
Y la sensibilidad fotográfica se encuentra dentro de la cámara que sería el ISO
En este primer post no centraremos en el ISO, sus ventajas y desventajas.
El ISO nos ofrece la oportunidad de que cuando nos quedamos sin recursos de iluminación podemos aumentarlo para que una imagen no quede obscura; en pocas palabras la sensibilidad a la luz. El ISO se mide por:
ISO 100, 200, 400, 800, 1600, 3200, 6400, 12800... etc
(Mi cámara Canon T6 muestra el ISO de esa manera, duplicando su valor, pero hay otras cámaras que su valor no se mide por duplicarse pero cumplen la misma función)
Mientras más alto esté, significa que su sensibilidad a la luz estará más alta.
Hay cámara que alcanzan mucho ISO pero hay una desventaja en todo esto.
Mientras el ISO esté más alto la foto granulará las fotos, ejemplo a continuación: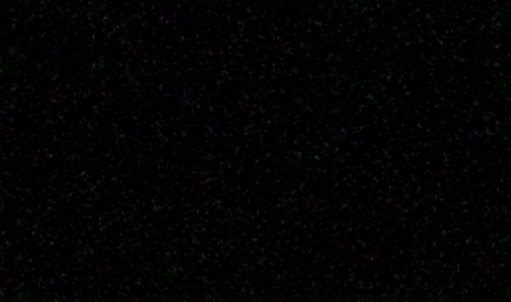 (Foto exagerada de lo que es el granulado con un ISO alto)
Mientras que una foto con poco ISO, quedará totalmente sin granular:

Entonces como podemos intuir mientras tengamos mejor luz podemos bajar el ISO para que nuestras imagenes no queden granuladas.
Si no tienes una cámara profesional puedes practicar con tu teléfono, colocando el modo «PRO» o «MANUAL» puedes comenzar a practicar el uso del ISO.
Aunque hay herramientas al editar las imagenes que nos ayuda a disminuir el granulado es preferible hacerlo manual al momento de tomar la foto porque el resultado no es el mismo.
Entonces concluimos este post de esta manera, sigueme para que no te pierdas de las siguientes partes y que puedas mejorar como fotógrafo.
Recomendaciones, practica en blanco y negro para que puedas apreciar la iluminación.
ENGLISH:
Hello guys, I appear here again.
Aceto.
This is my second post after my presentation, where I told a little about my life and myself as a filmmaker, you can check my profile and read it. Next I will talk about photography, in a few words the tools you will need as a photographer, and we will divide this post into 3 parts, and why 3 parts? Because the most important thing in photography is lighting, therefore, after composition, lighting is the most necessary thing, and that's how we started this post. The cameras have 3 components that will serve as tools.
Number 1: camera lens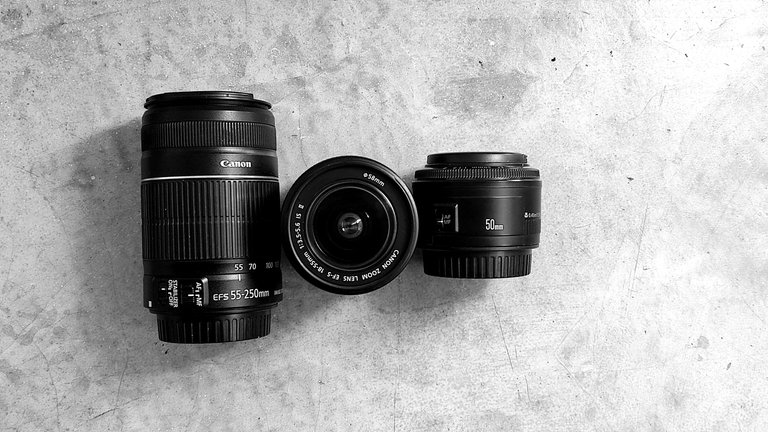 Number 2: the mirror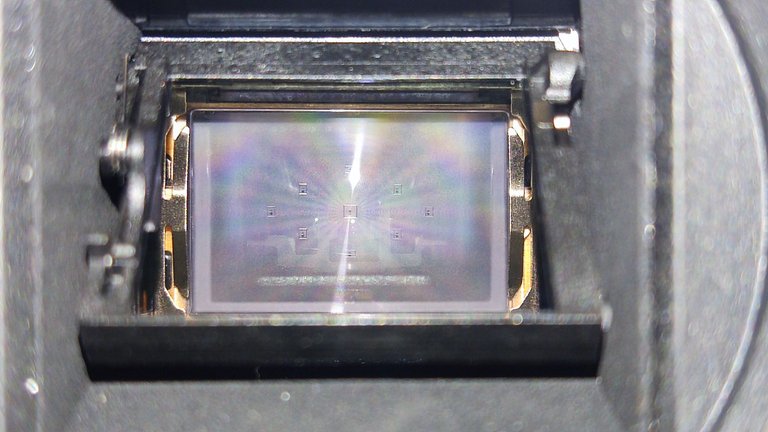 Number 3: the sensor
(I do not post an image because exposing the sensor openly is dangerous because dust can fall on it, and I do not want to use photos from the internet due to copy problems)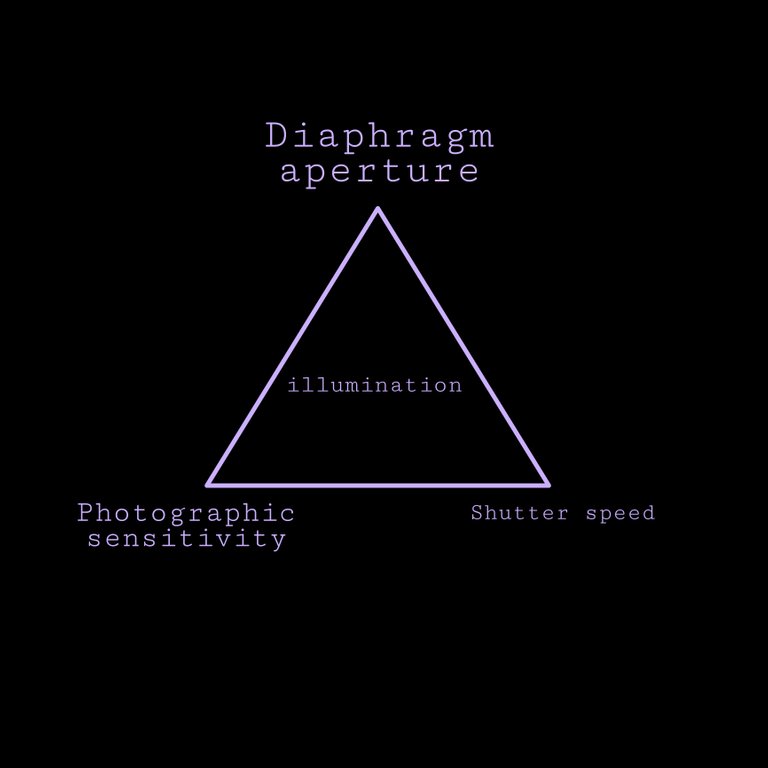 In this triangle we can see the 3 foundations of the exhibition.
The aperture of the diaphragm is located in the lens.
Shutter speed is found on the cameras mirror.
And the photographic sensitivity is inside the camera.
which would be the ISO In this first post we will focus on the ISO, its advantages and disadvantages.
The ISO offers us the opportunity that when we run out of lighting resources we can increase it so that an image is not dark; in a few words the sensitivity to light.
ISO is measured by: ISO 100, 200, 400, 800, 1600, 3200, 6400, 12800... etc
(My Canon T6 camera shows the ISO in this way, doubling its value, but there are other cameras that its value is not measured by doubling, but they fulfill the same function) The higher it is, it means that your sensitivity to light will be higher.
There are cameras that reach a lot of ISO but there is a disadvantage in all this.
While the ISO is higher the photo will grain the photos, example below: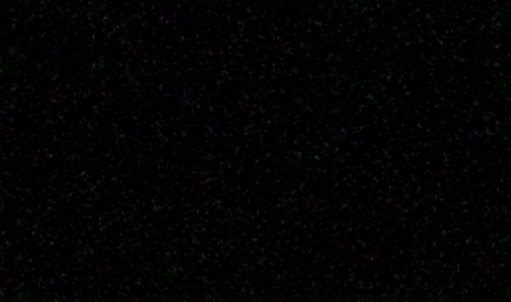 (Exaggerated photo of what the grain is with a high ISO) While a photo with little ISO, will be completely without granularity:

So how can we intuit while we have better light we can lower the ISO so that our images are not grainy. If you do not have a professional camera you can practice with your phone, by setting the "PRO" or "MANUAL" mode you can start practicing the use of ISO.
Although there are tools when editing the images that help us reduce the graininess, it is preferable to do it manually when taking the photo because the result is not the same.
So we conclude this post in this way, follow me so you don't miss out on the following parts and that you can improve as a photographer.
Recommendations, practice in black and white so you can appreciate the lighting.
Todas las fotos fueron tomadas por mi.
La primera foto la edité en picsart.
Y la foto del gráfico fue hecha en picsart.