Happy Friday @hiveio @hive-194913 #photography , The week is about to finish so everyone is prepared to enjoy the weekend !!
Sharing a quick shoot i did with Yuli, Was a quick one after the shower, Laying on bed nothing but towel and a yellow table lamp light !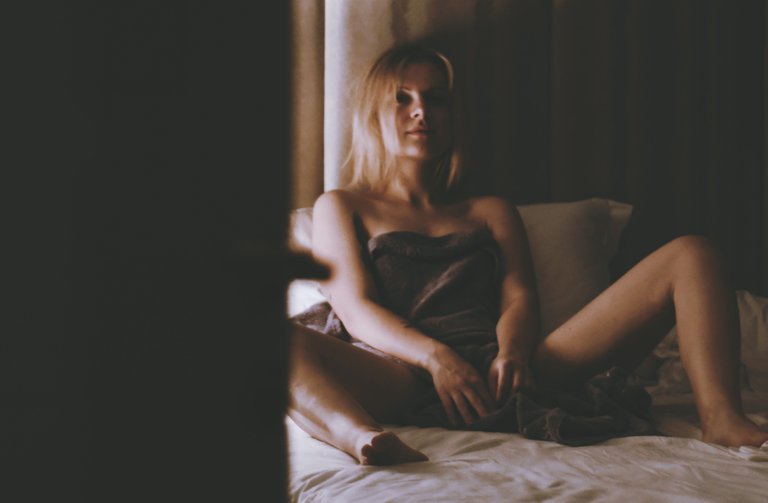 I started taking few clicks from different angels and poses, The idea was to keep it simple and sexy, Without revealing much.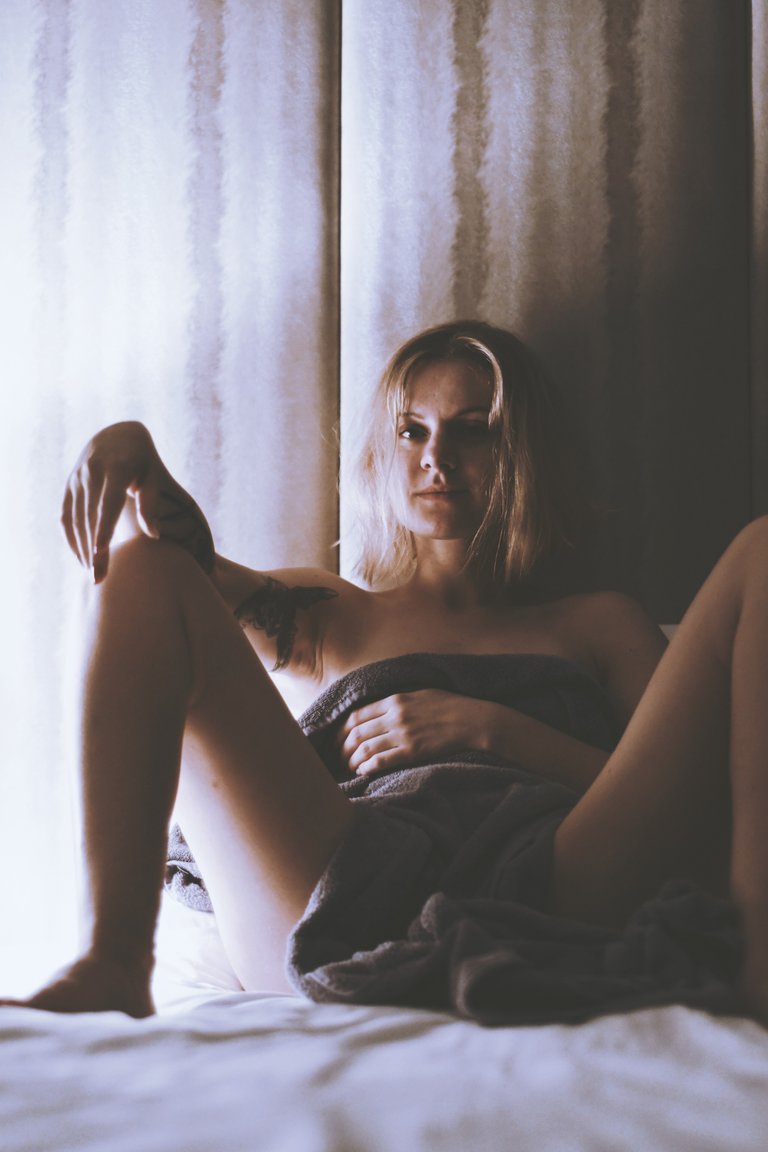 Using 1 light for this was super nice creating a dramatic mood for this shoot, Keeping the mystery feeling overall.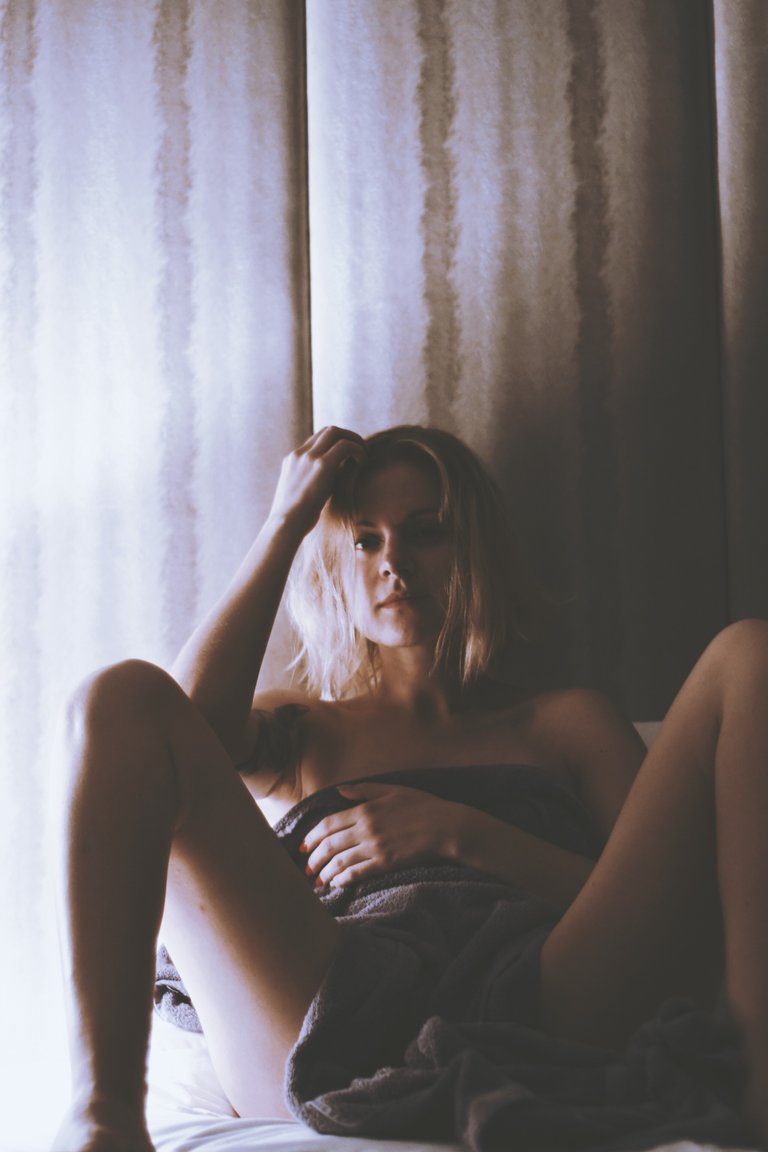 And last one from the other room before putting the camera away and get down to business haha :P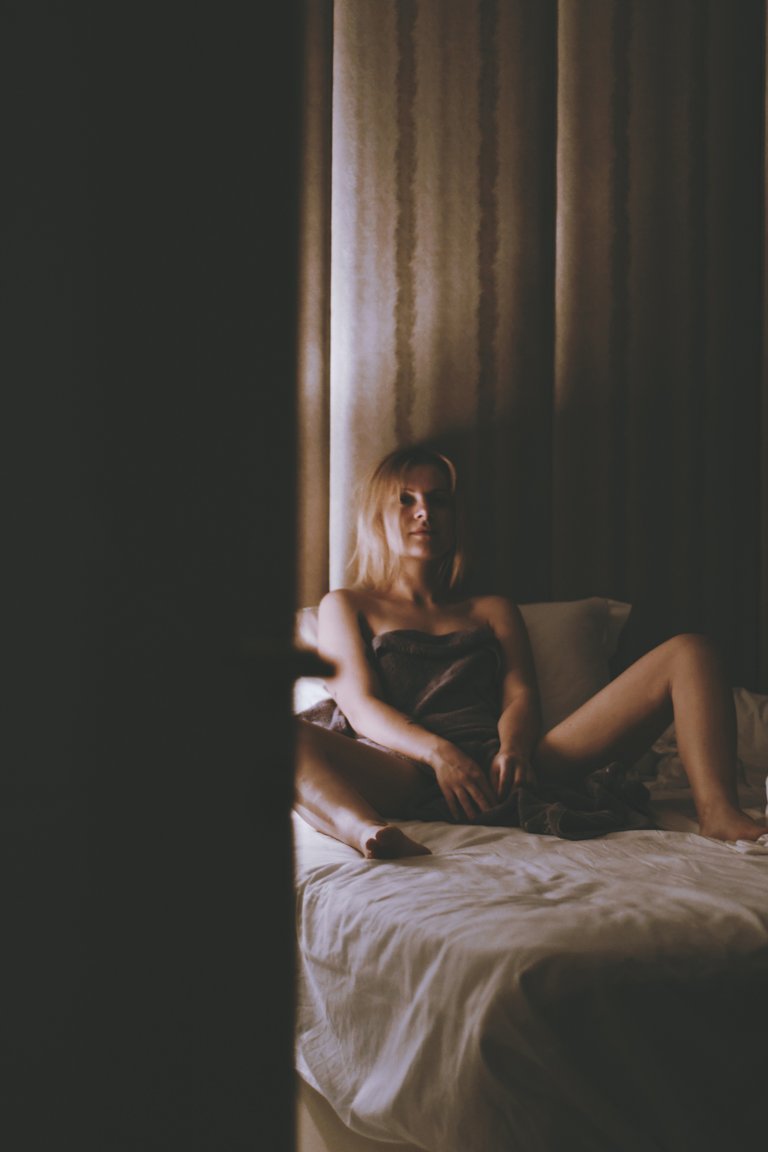 Using the lens 1.8mm is quite cool for me as it works nicely in dark shoots like this, I do not need to raise my ISO too much otherwise pictures get's too grainy and might create artifacts on the photo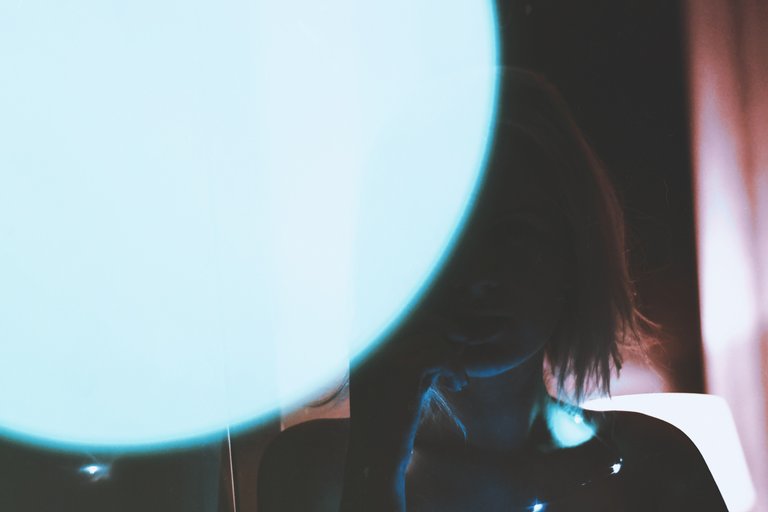 ---
Let me know which one is your favorite ~
---
Location : Downtown,Dubai
Camera : NikonD7500 1.8mm
Edited in : Lightroom
---
For more Photography works you may check my Instagram account https://www.instagram.com/ahmadturki_/