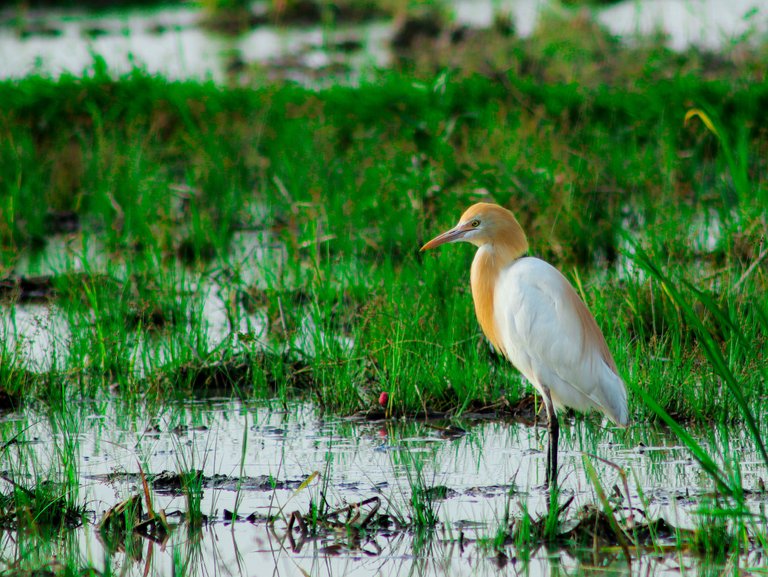 Hello Everyone.
Birds from the Ardeidae tribe have a small body size, long legs and neck. In contrast to other types of birds that have a habit of living in trees or forests. However, this type of bird lives in swamps or wet land conditions. I had an absolutely incredible opportunity and today I got my shot on target. Yahh. Today luck has become mine. Actually this white crane is a bit wild so I have to get closer to get the subject. Walk slowly and press the shot button.
I saw the heron looking for small fish in the swamp and several other friends were also looking for bait. Somewhat strangely one of the birds has a yellowish color on the neck and back. I very rarely find a yellow stork because in general the whole body is white.
When I started shooting a few times it seemed the animal knew it so some of it flew away to get away from it. Luckily some of the birds stayed, even if only a few. I didn't pass up the chance because there were only six birds left. The condition of the soil here is slightly watery because the place is a rice field area. It's no wonder the rice fields have a bit of stagnant water.
Here are some of my shots for today. hope you like it.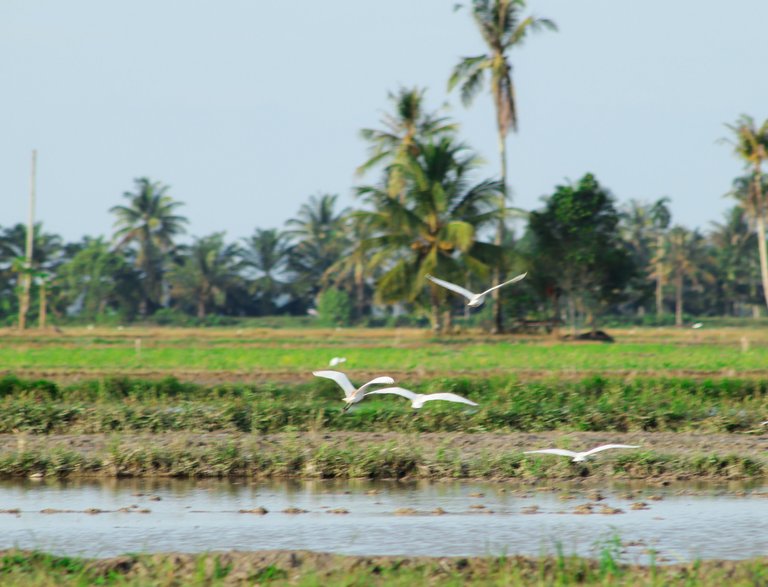 ---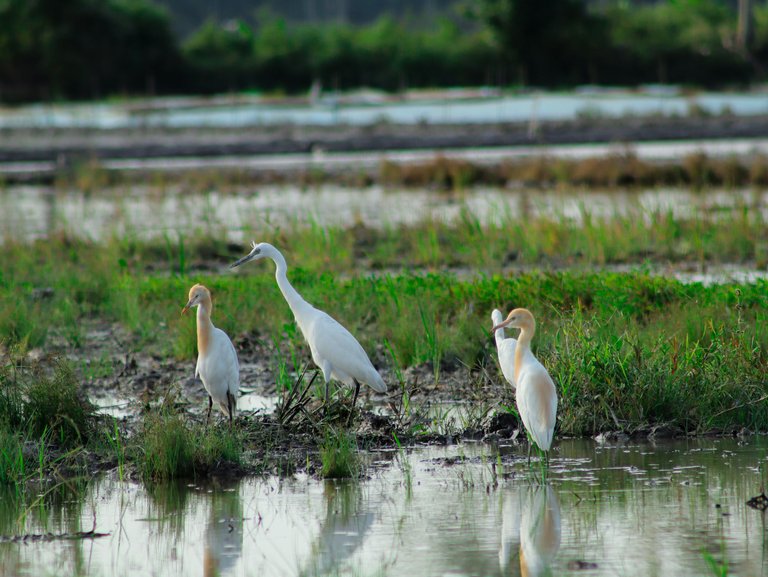 ---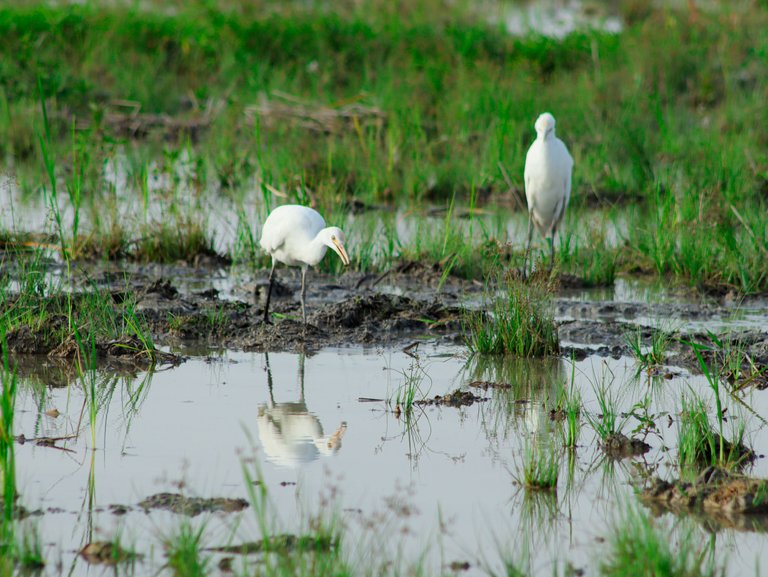 ---
---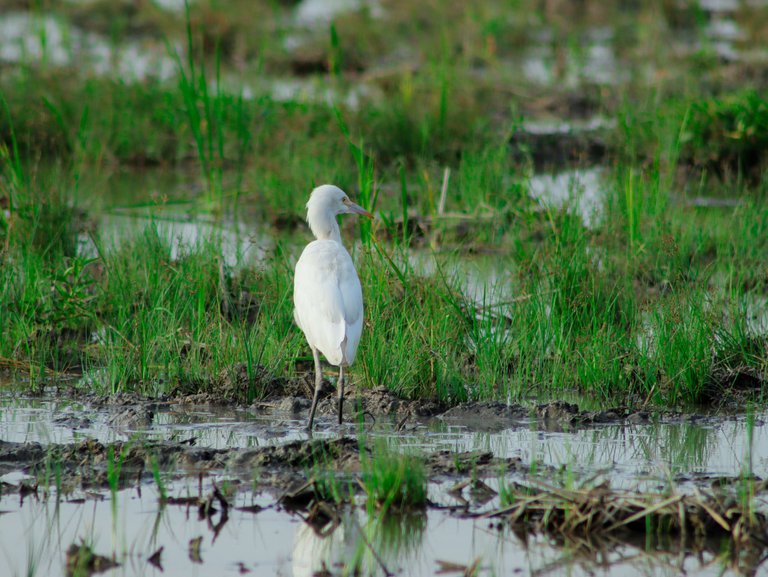 ---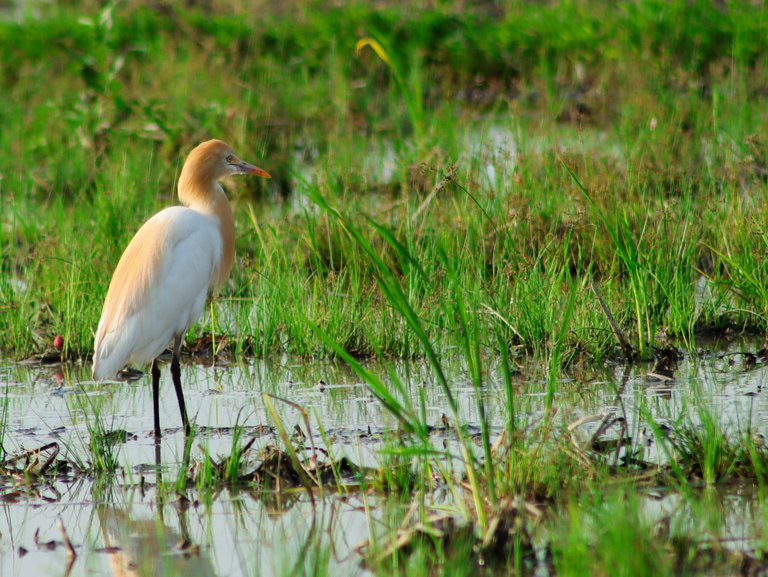 ---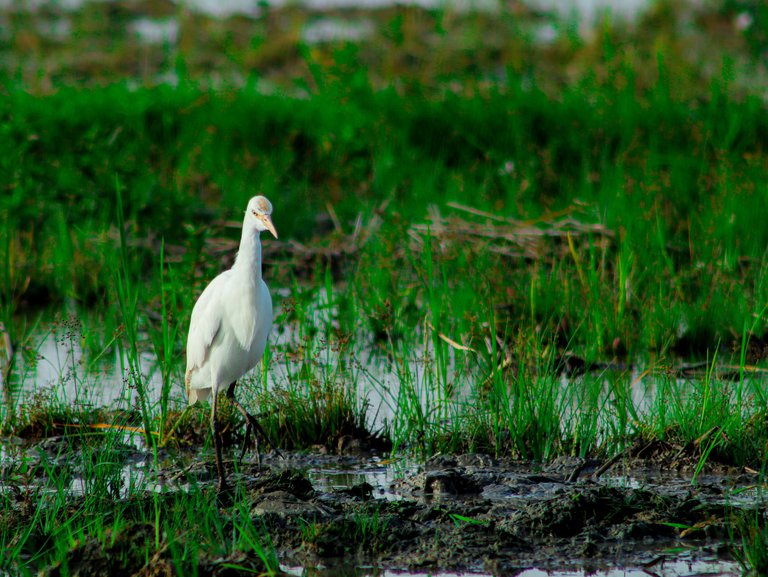 ---
| Camera | : EOS M50 |
| --- | --- |
| Flash used | : No |
| F-Stop | : f/7.1 |
| Focal Length | : 300 mm |
| Exposure Time | : 1/250 s |
| ISO | : 100 |
| Taken By | : @anzirpasai |
Thank you for reading my post. if you like it please give support and leave a comment.
Regard
anzirpasai

Instagram ~ Twitter ~ Dreamstime ~pond5 ~ shutterstock