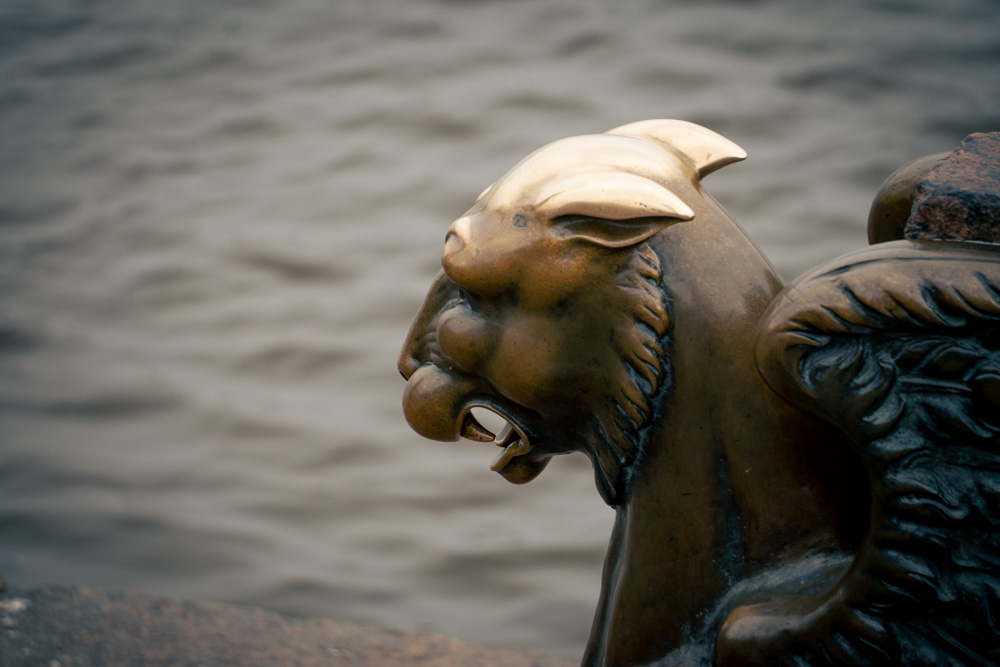 Today was not the warmest autumn day. I've never been covered in ice before, but a thick icicle was starting to grow on my nose. I was warmly dressed, but when the cobblestone pavement is not covered with snow, it begins to draw warmth out of you.
In a flower bed in the center of the city, I found this red spot among the snow and withered leaves. These are the first steps of winter.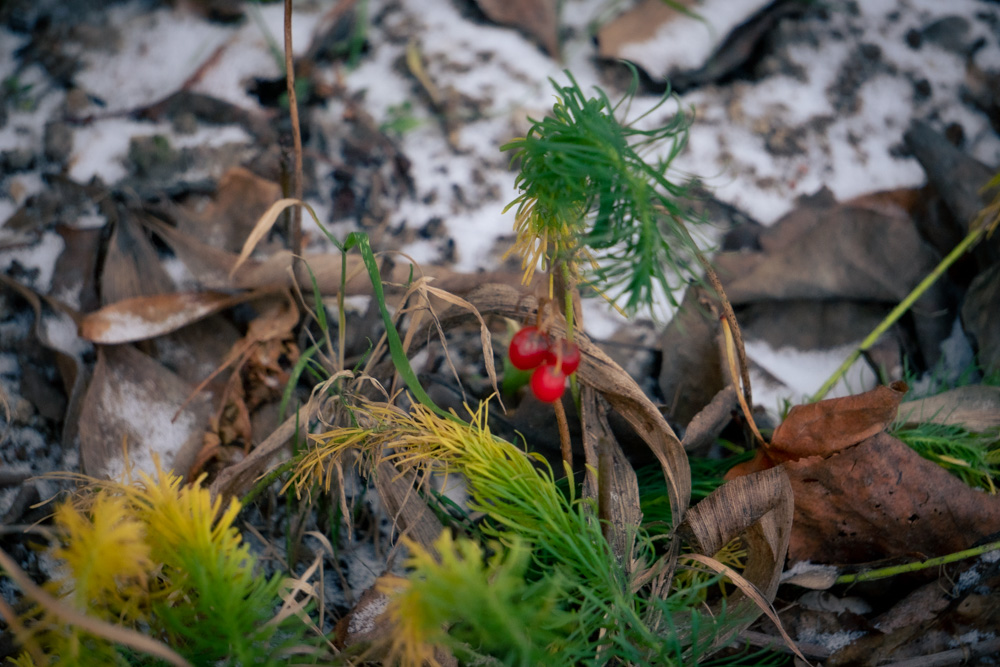 I don't think this city bird is warmer than me. But she's being a hero, maybe she managed to have lunch recently... who knows.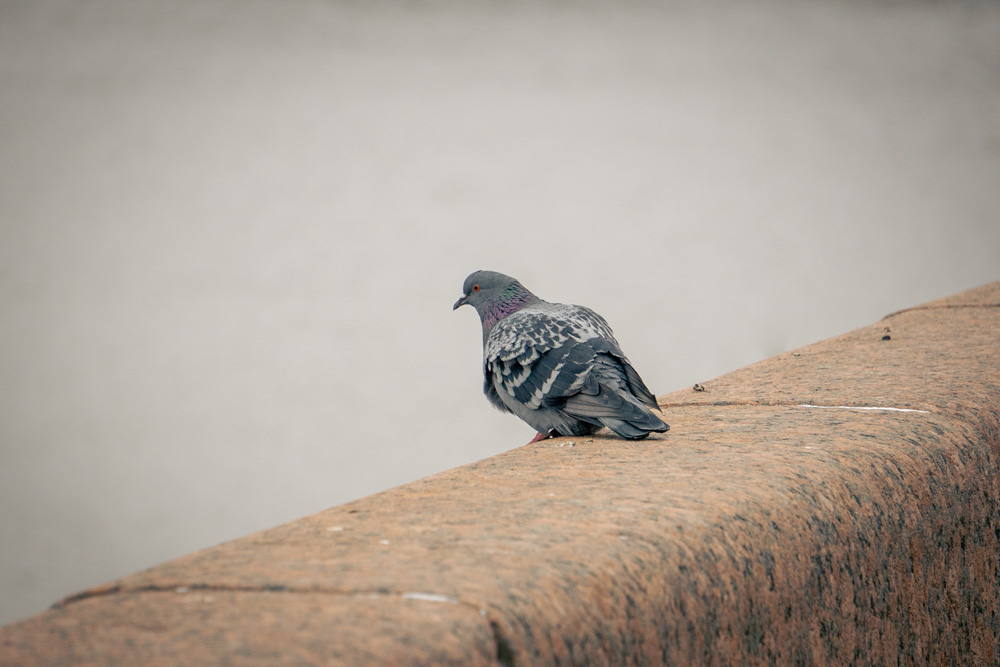 But Mr. Trezzini is constantly happy with life and radiates... however, determine his mood yourself, it is very eloquent.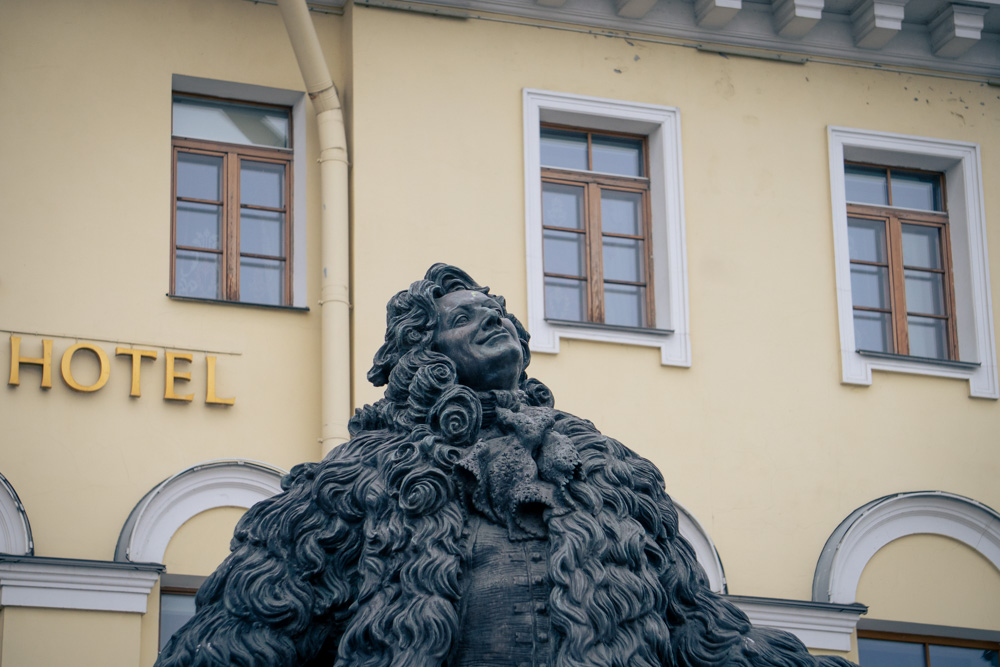 And this live band on the dome of the building is not sad either. A good company, admiring the gorgeous views of the city from above... I'd like to be around, too... even in spite of the frost.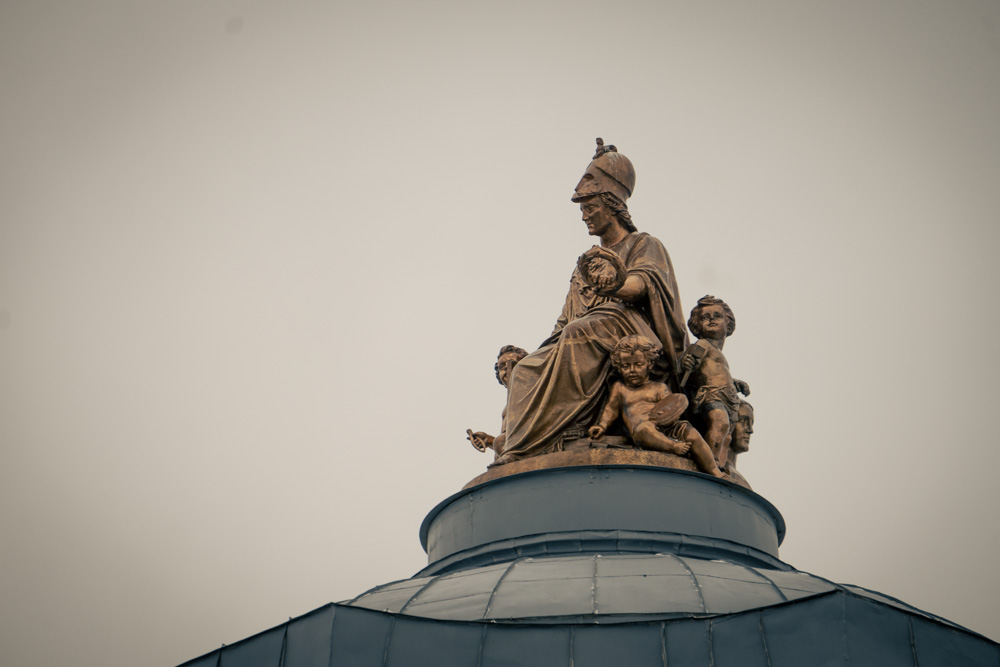 A little crazy chaos won't hurt us. Sometimes there is something attractive in this mess.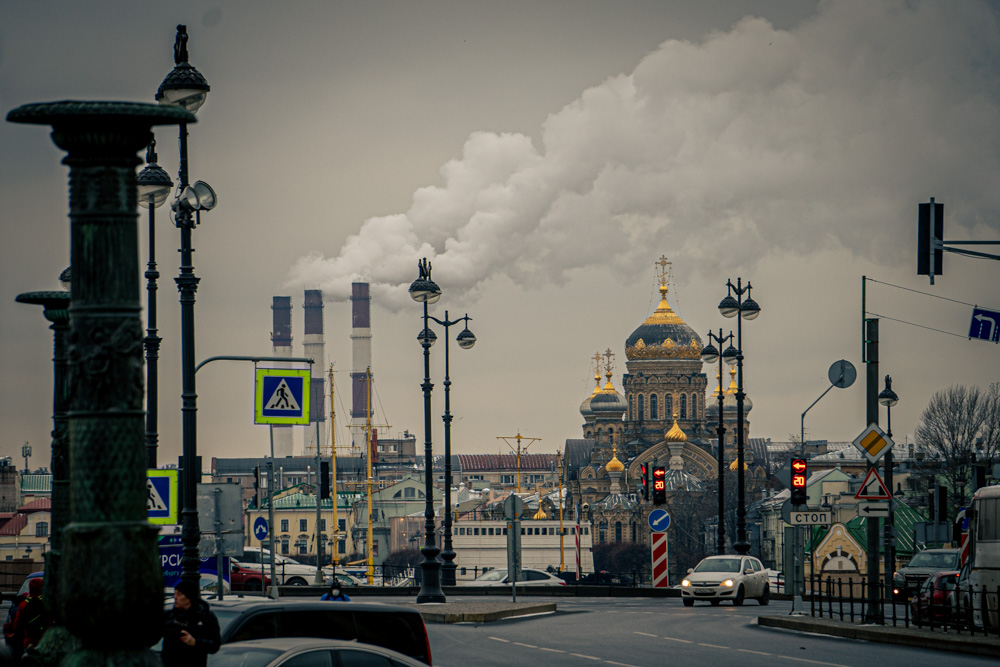 But Hercules was clearly sad. Maybe just tired after another feat? Heroes... such heroes...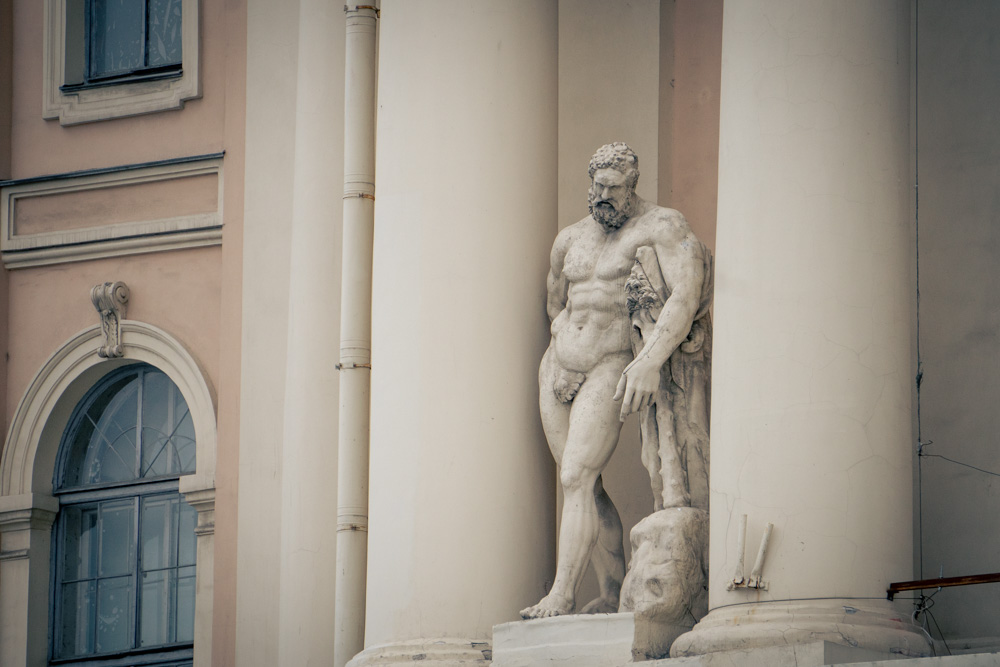 His Girlfriend looks much more cheerful, yes, women are more patient.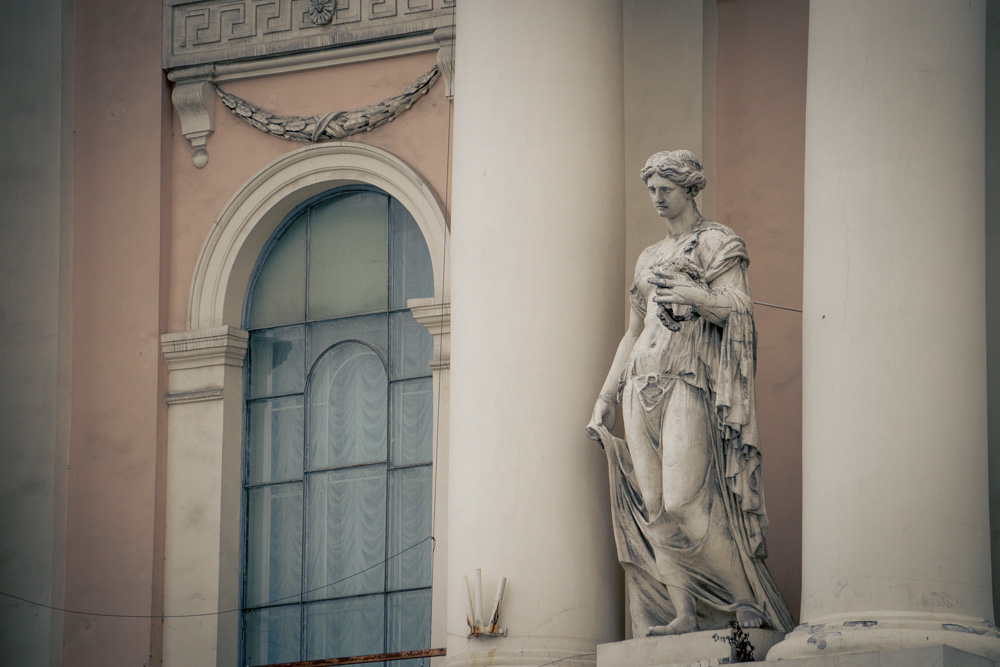 And on this balcony we will probably stop. This time I have removed a lot of balconies, but they still require processing. There are quite interesting exhibits.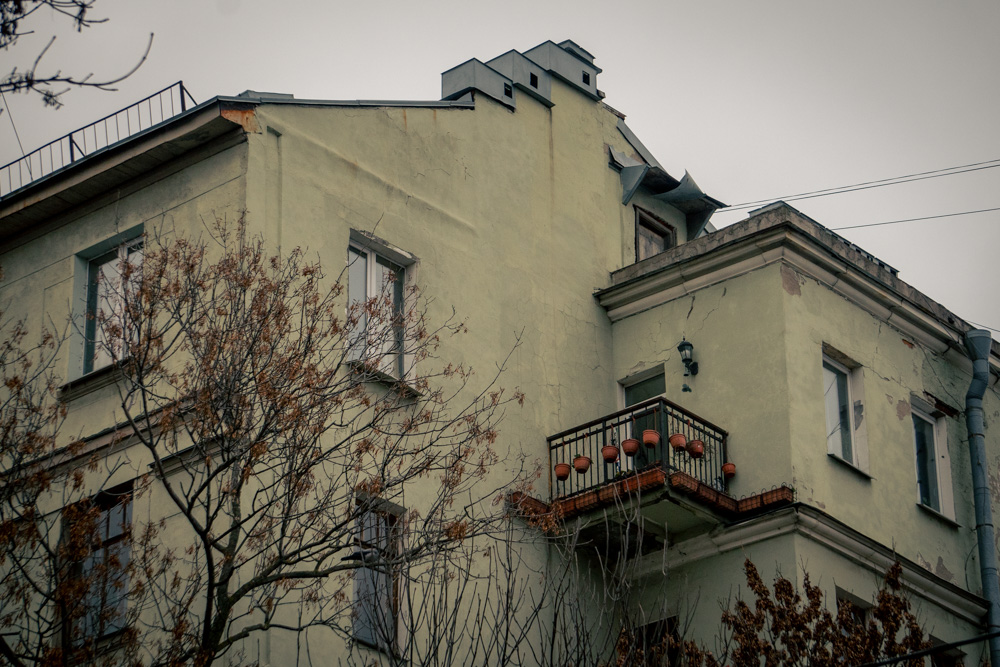 | ▽ | ▽ |
| --- | --- |
| Camera | Sony A7М2 |
| Lens | Sony 55-210 ОKS 1-22-1 |
| Location | Russia |
| Post-production | in LR |
Manual processing in Lightroom
Unless otherwise specified, text and photos are copyright