It's been several weeks since I posted anything so here are some pictures for you,
taken on a May Sunday among one of the beautiful landscapes of our French countryside.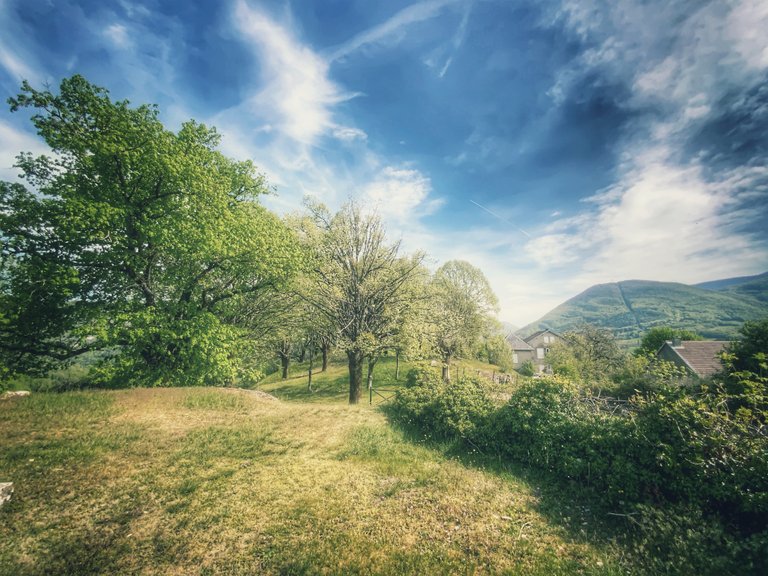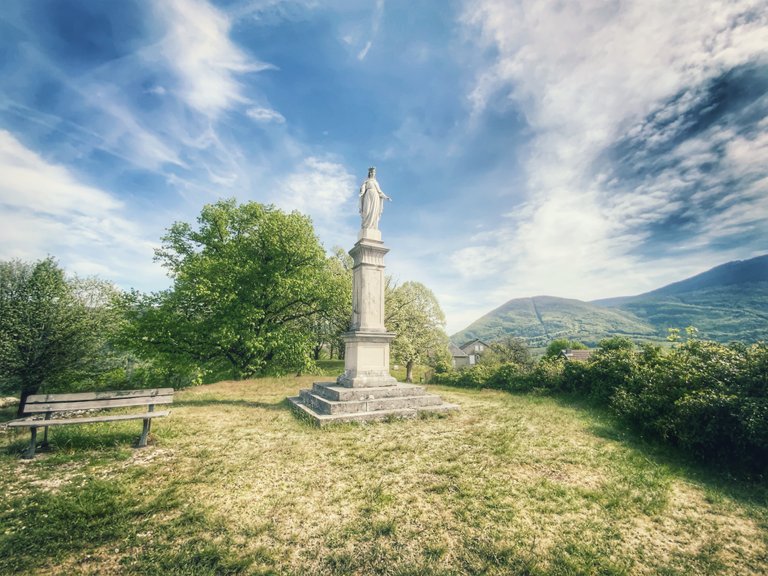 that day, we went to Chatillon en Michaille, in the department of Ain which borders with the department of Haute-Savoie where I live.
Whatever the department, the Rhône-Alpes region is a magnificent part with varied landscapes, which offers a multitude of contrasts, colors, reliefs, and it is always a pleasure to stop and take pictures of the most exciting places.
So here we are at the top of a hill where we stopped to admire the surrounding landscape and below
We found this statue there which, given its dominant position and the beautiful landscape that surrounded it, obviously got to become the target of some photos that I share here with you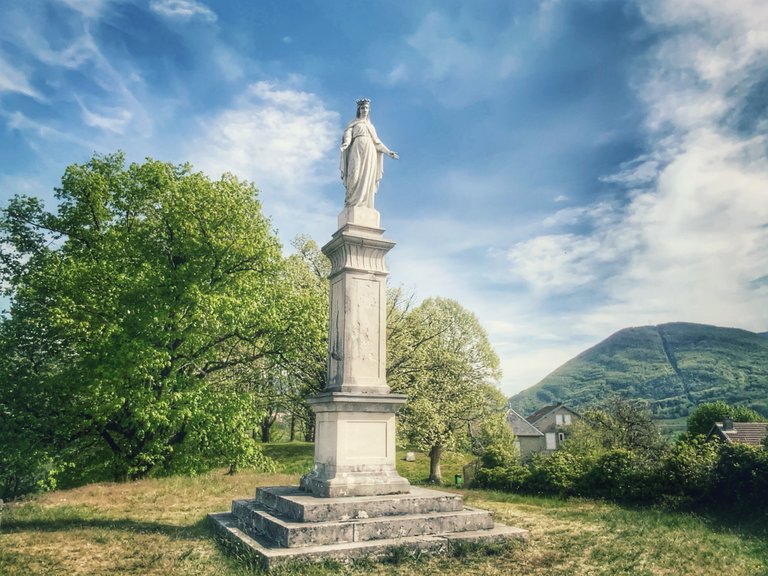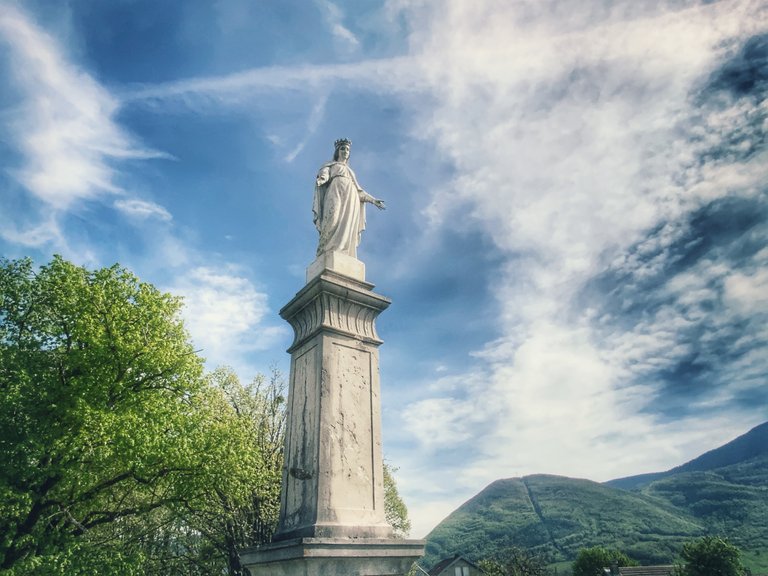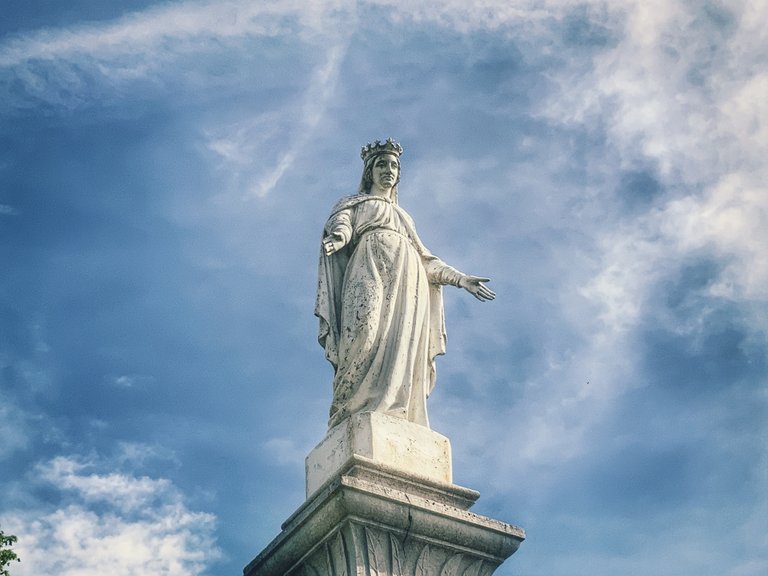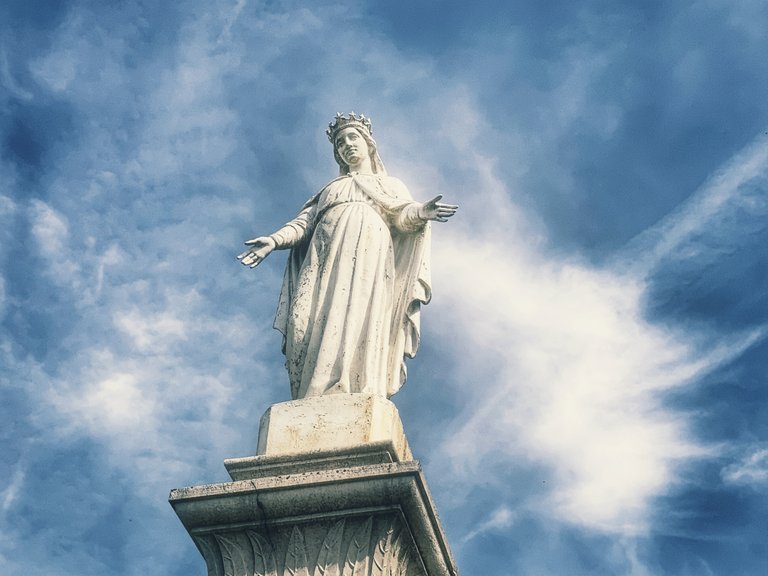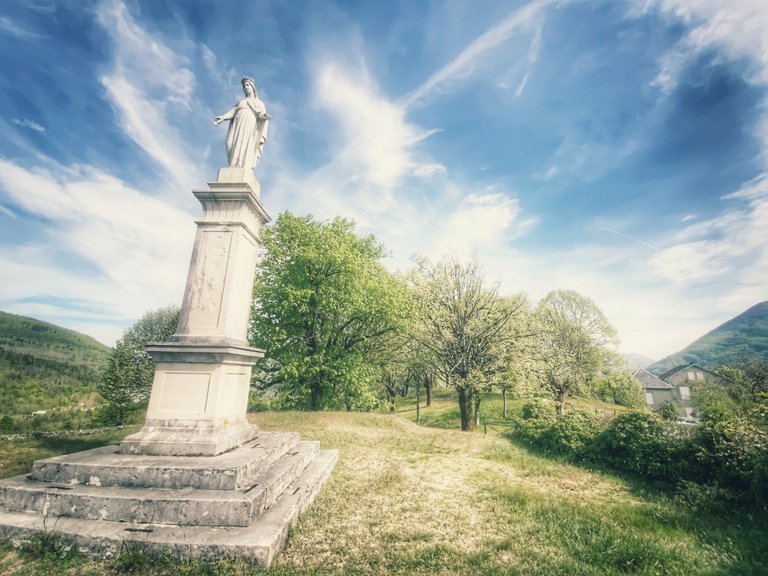 It's hard to deny that nature is profuse of its beauty here and the hilly landscape is always the one that most appeals to my heart ...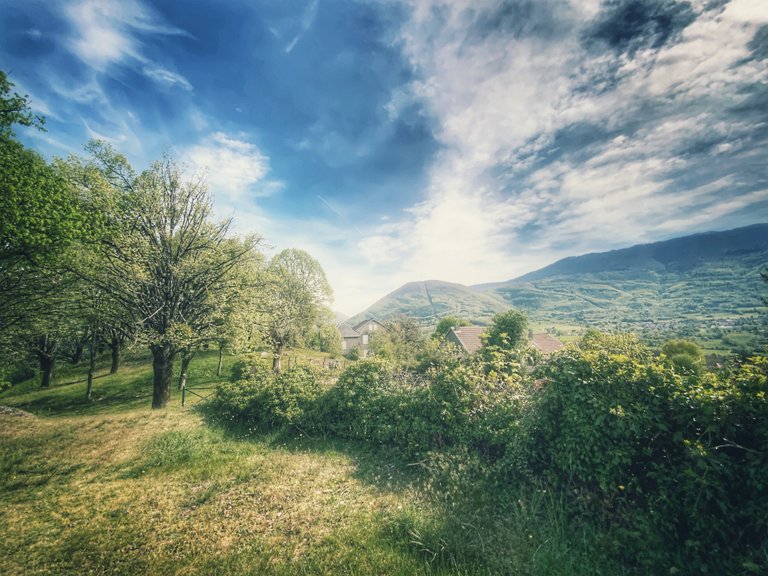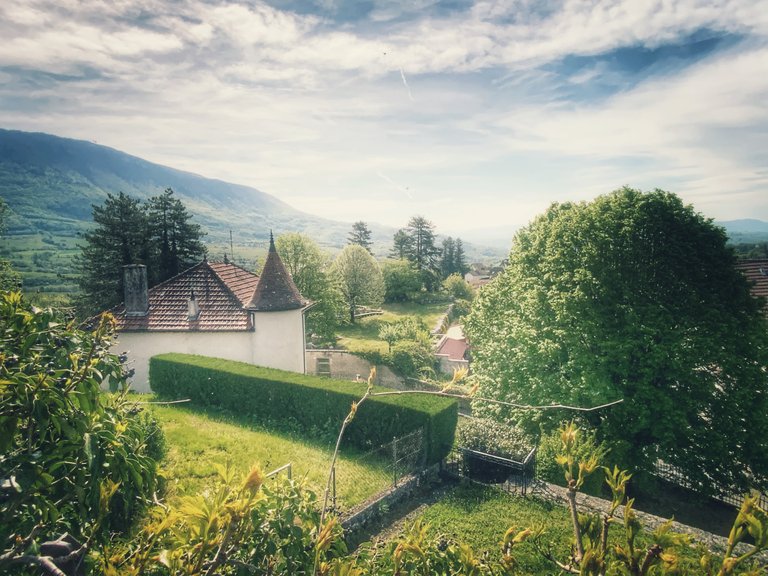 Below, the landscape is also intriguing, with a house flanked by a tower that bears witness to ancient times and that seems to have been renovated with a lot of attention,
Of course it immediately makes us want to go down and take some photos of this building whose beauty we can already guess ...😉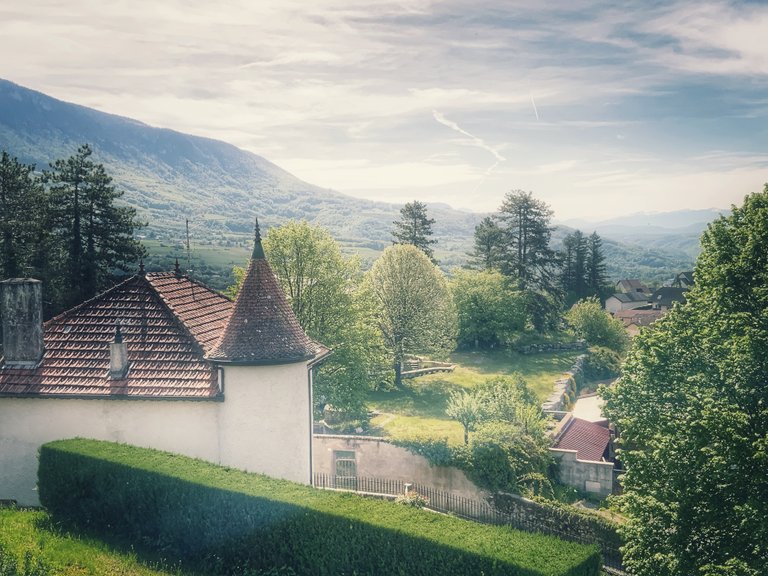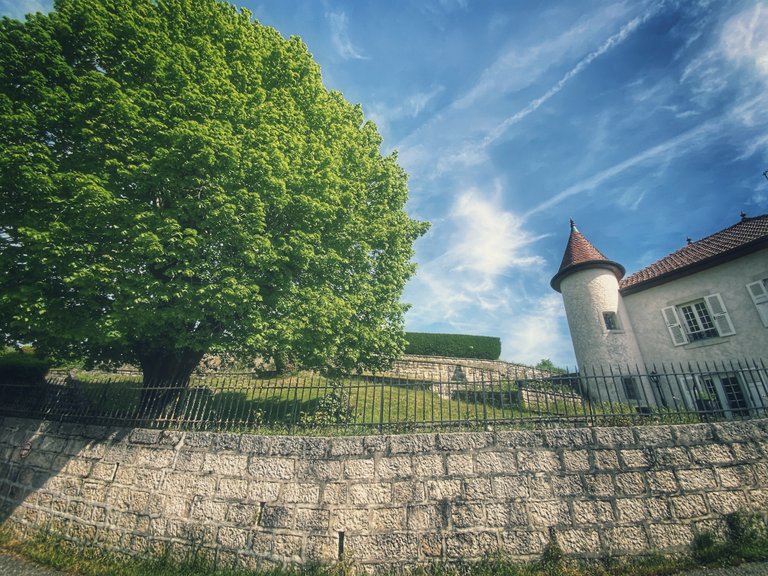 And here is this pretty little property, very cleanly renovated,
with its lovely little park and century-old tree 😊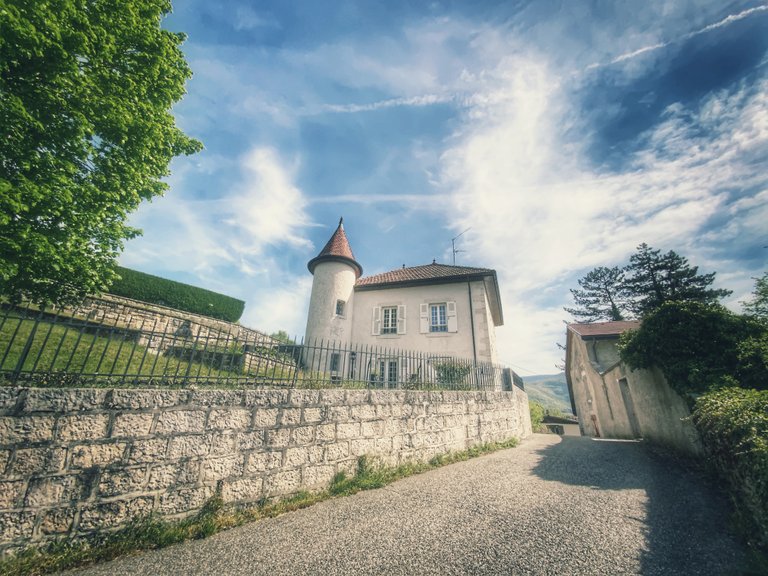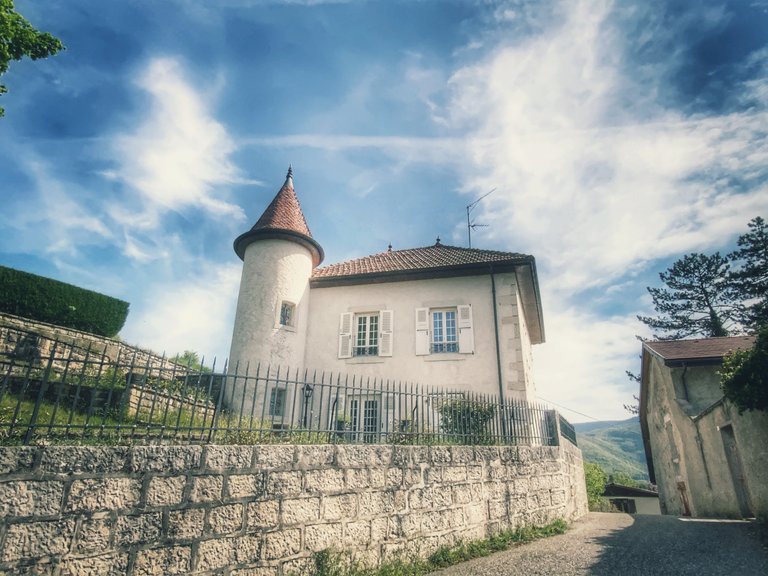 [//]:# (!pinmapple 46.145909 lat 5.798492 long d3scr)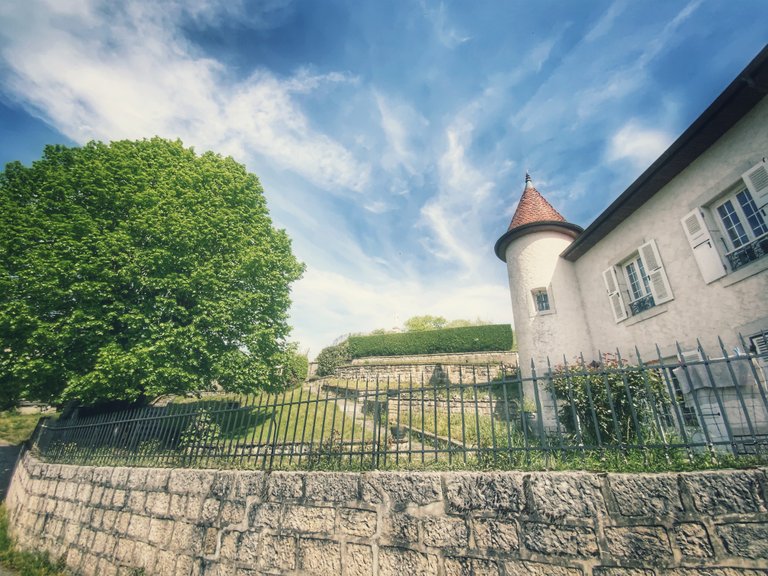 This is where this tour ends,
I wish you all a wonderful Sunday, filled with peace and joyful kindness 😘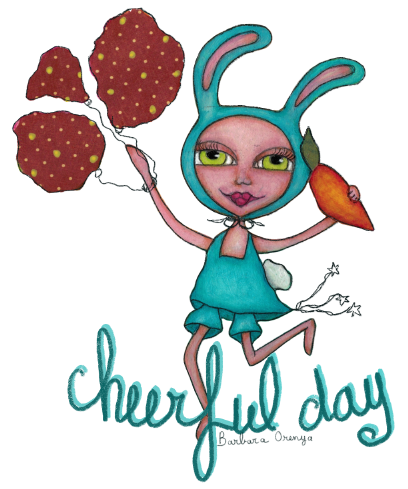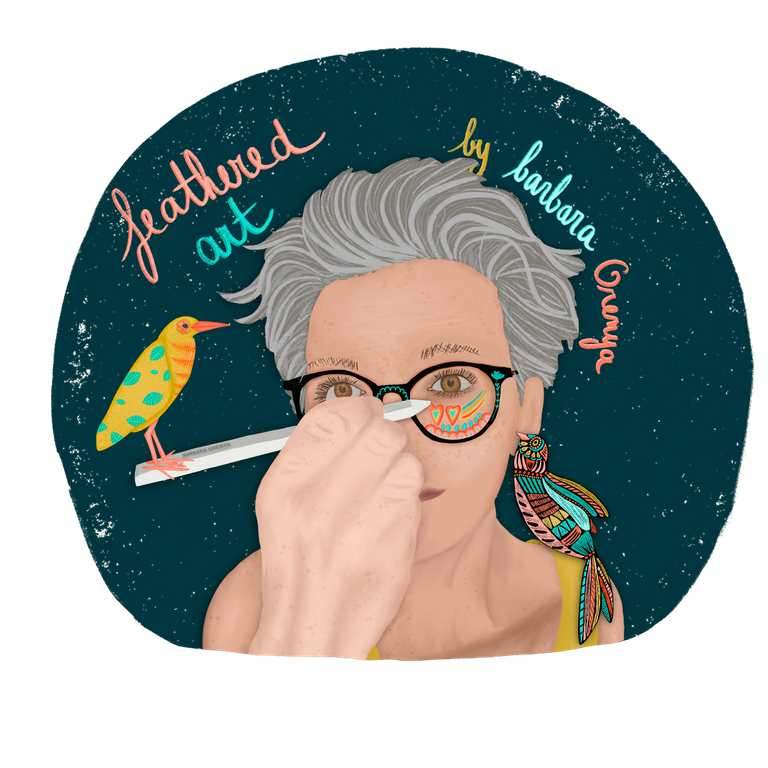 As always BlueWonkies are supporting communities ! 👇
Amazing Nature community by @adalger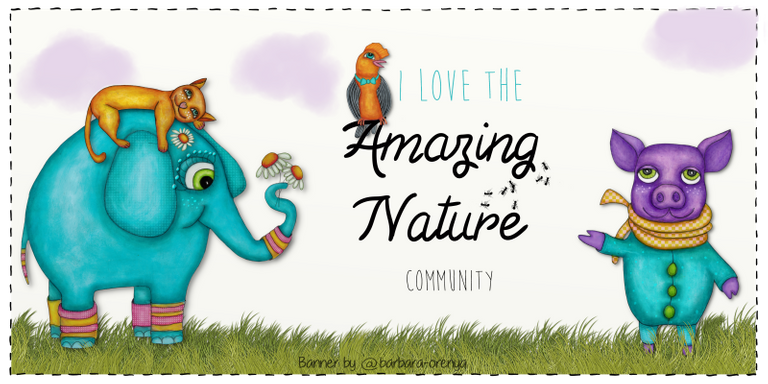 hive-127788

Feathered Friends community by @melinda010100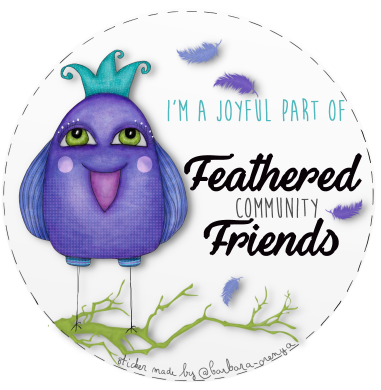 hive-106444

Always a Flower community by @dswigle

hive-154065

Market Friday by @dswigle

hive-196308

Feel Good community by @barbara-orenya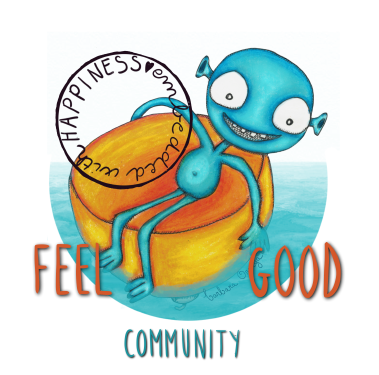 hive-190931