---
The Smartphone Dilemma - Or Not?
If you are like me, just owning a smartphone for taking pictures, you probably have thought to yourself that you are not good enough to create beautiful pictures.
NOT TRUE!
We tend to think that one has to be a super professional photographer to take nice shots. And whilst it is true that with a certain equipment comes a certain knowledge and of course a different quality, in the 21st century you don't have to own the most expensive equipment in order to become a good photographer.
Why and how?
Well, big companies like Leica are teaming up with smartphone producers. Those little things became damn good computers throughout the last years and with that comes a rapid development of the build in cameras.
Not only do they have a better software running but also the hardware is improving.
---
I am shooting with a Huawei P30 Pro.
It has a build in Leica Quad Camera, meaning 4 lenses for taking awesome pictures.
The main camera has a sensor with 40 megapixels, which Huawei has given the addition "Super Spectrum".
Super spectrum, because Huawei replaces the color green with yellow in the classic red-green-blue matrix. And this color has a wider spectrum and higher transmittance, which means that more light falls on the sensor.
And more light for the sensors equals better pictures.
It has a Periscope zoom lens with 8 megapixels, 3.4 mm aperture and 5x optical zoom and a Focal length of 125 millimeters.
Also it has an Ultra wide angle camera with an f / 2.2 aperture
In addition to these three cameras, the P30 Pro also has a ToF - Time of Flight - camera. This enables the smartphone to recognize distances and objects much better.
---
But how do I create nice pictures with my smartphone when there is bad lighting and I don't own a Huawei?
---
The answer is Filter and Edit! Simple as this.
That is what I do too. Because I can and every or at least most smartphones nowadays have this option, so you can too.
Also I use the filters that are given in my phone. Once applied you can play around with them as well.
---
Here are some examples
---
On a walk I discovered a plant that looked appealing to me. It was a cloudy day and I was walking in a forest at 1300. So not the best requirements a Pro would say.
I still took pictures, knowing that I can enhance them and make them look good without giving away of the motives personality.
---
This was the raw picture, so to say. The colors didn't came out as great and due to the bad lighting there was some depths missing in the picture.
It is a macro shot off the plants leaf that I took moving my phone close to the leaf. No picture in this post is cropped.
---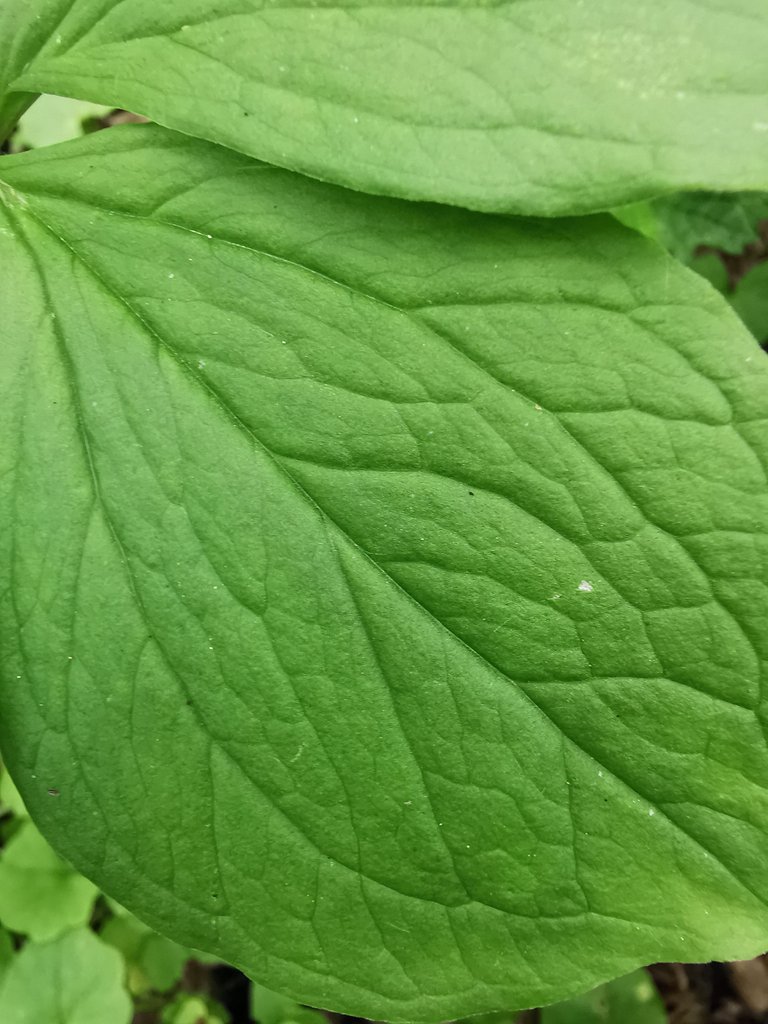 ---
My first step was to open the picture and then the "EDIT" menu.
You can usually find it when opening a picture in your phones gallery.
What I did then was playing around with the given parameters.
Somewhere in the menu it says "ADJUST" and when opening that you find choices like
"CONTRAST / SHARPNESS / SHADOWS" and so on.
Just play with them.
Explore, move the bars back and forth, vary with "HIGHLIGHTS", "SATURATION" and everything else.
Soon you will find out that the pictures get a different look, that you can enhance them and make them look better and even professional.
See how the leaf became more vibrant and even more depth?
That's what happens when you play around a little bit.
---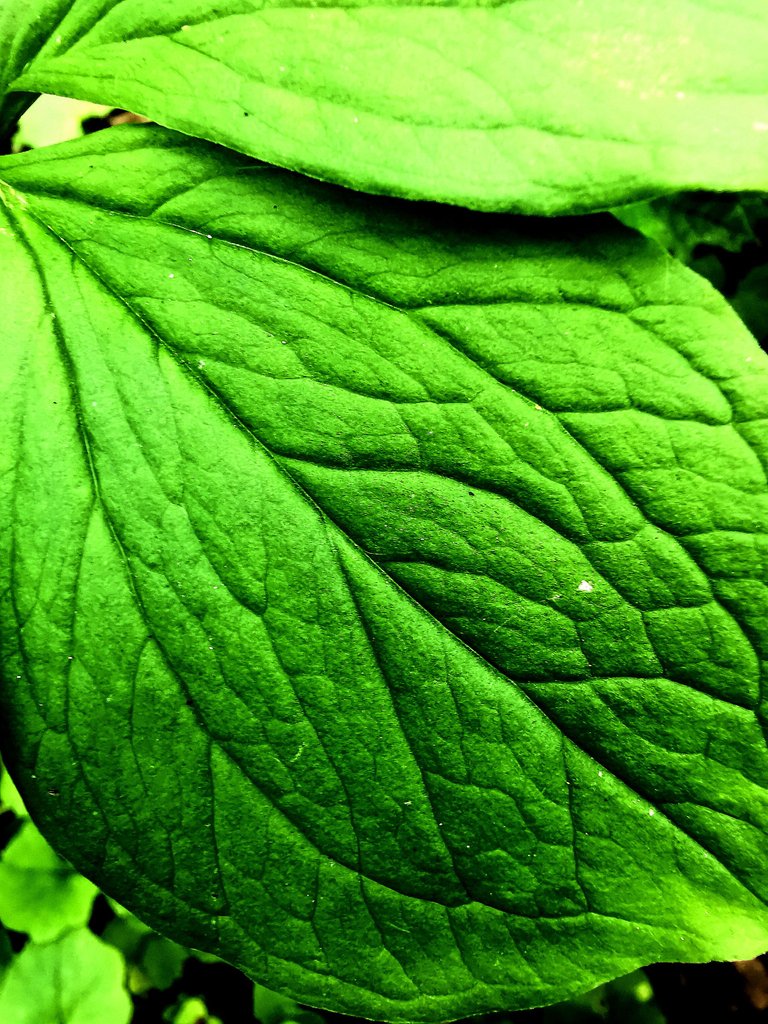 ---
To even give them an artistic appearance you can also add a "FILTER".
Again, all smartphones offer that option, you just have to pick and choose.
I choose "Black & White" in this case.
Though we can argue about motives per se, adding a filter can make any picture look different and sometimes better.
---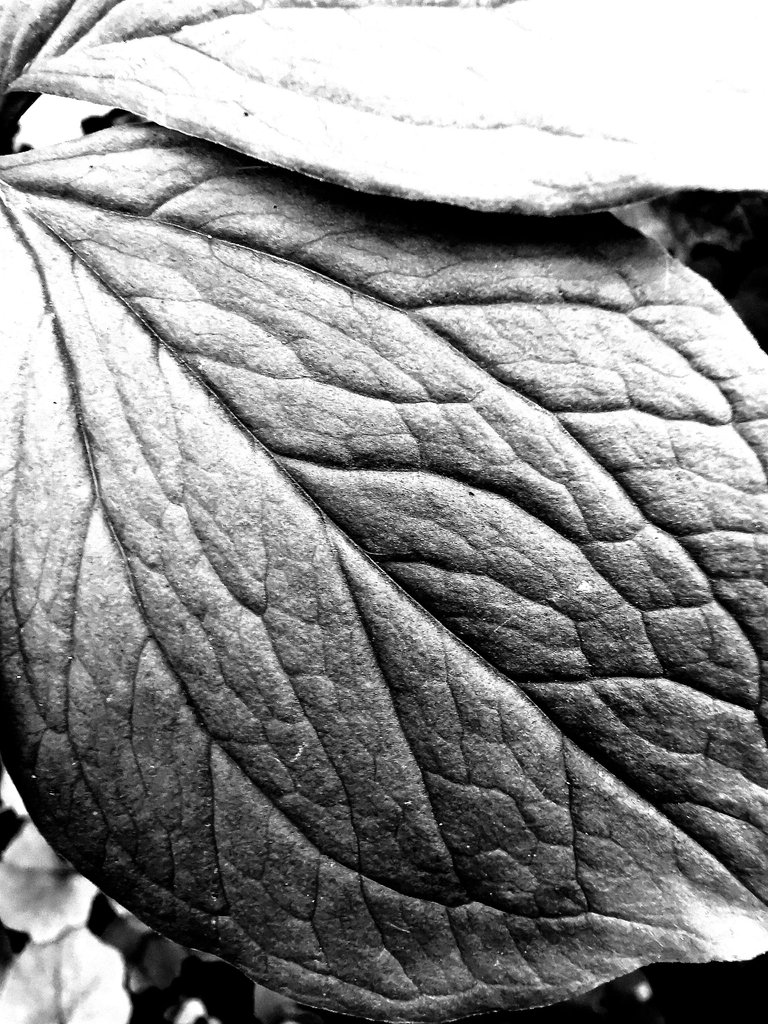 ---
Let's stick with the Black and White theme.
---
Whatever picture you choose, you can apply a "FILTER".
But it doesn't have to end with simply applying it to the photo.
Play around with the "Filter".
Below is the plant whose leaf you saw above by the way.
I liked the shape of it, that's why it became my motive.
As you can see, you can have a SINGLE MOTIVE AND TAKE MORE THAN ONE PICTURE WITH IT.
All pictures in this post are made out of one plant!, so please, you can also offer more than one picture in a post of yours!
---
---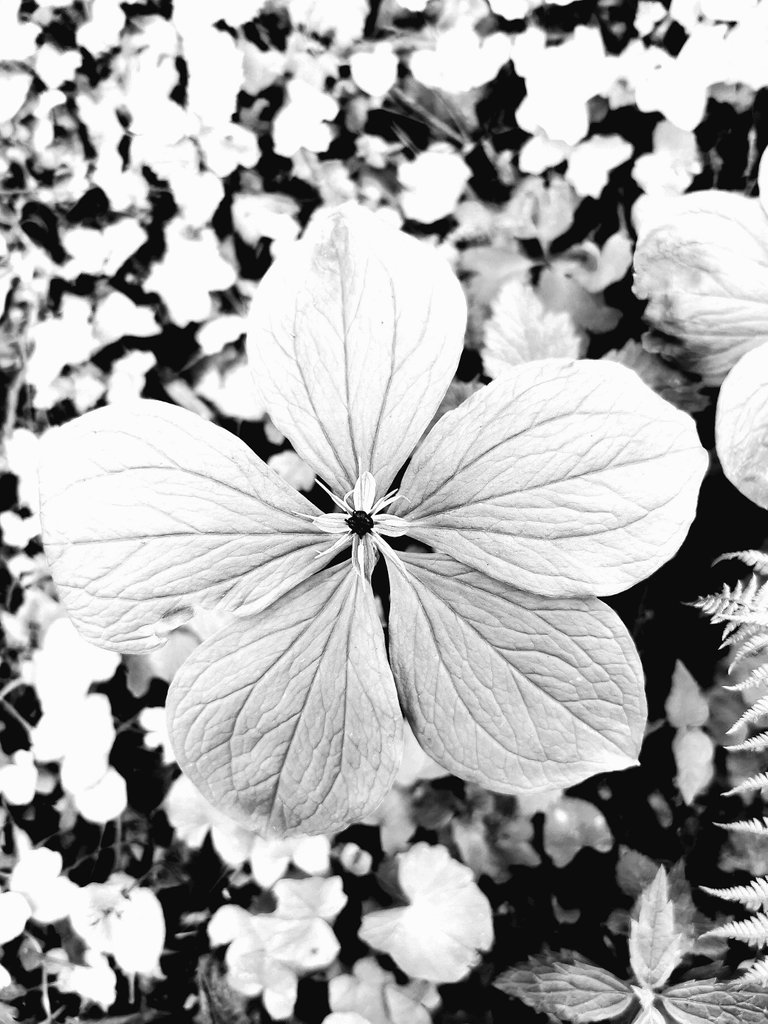 ---
So after you applied the filter you can either move the filters bar back and forth, to see how it changes the appearance of the picture, or you do what I did.
I applied the "B&W Filter" and switched to my "ADJUST"menu. The one we were talking about above.
Playing around with "Shadows" and "Highlights" my already black and white picture got a different appearance.
---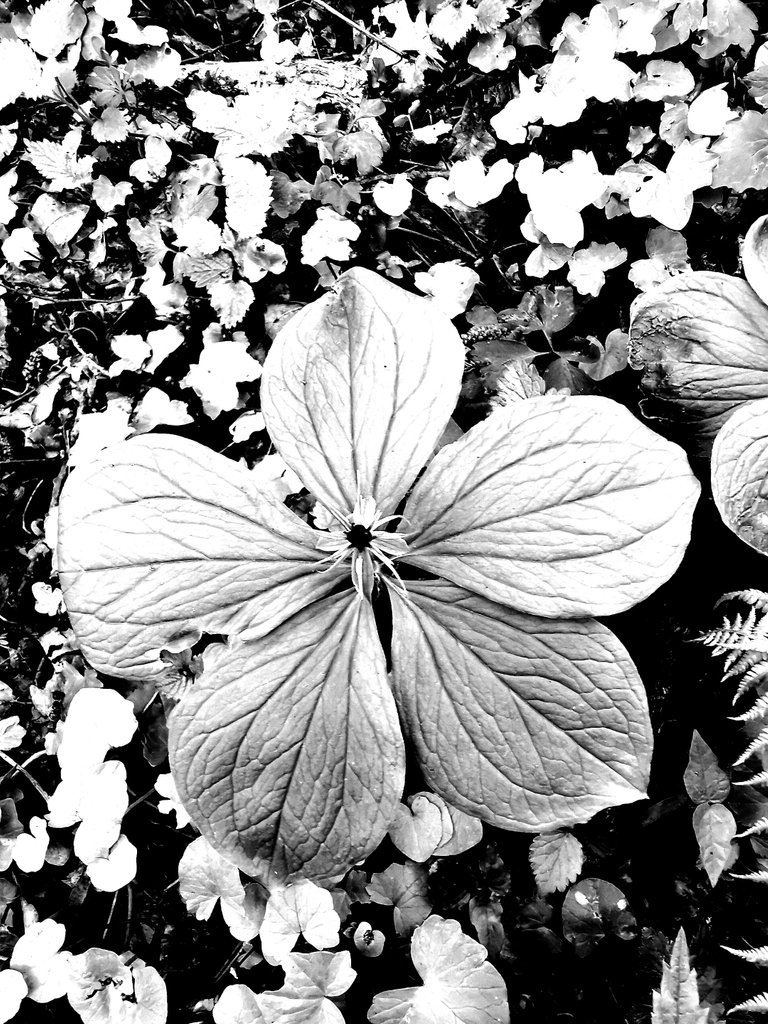 ---
That is something you can do with any Filter.
Below more examples of how adjusting "BRIGHTNESS" or "CONTRAST" can change a picture.
It can also help getting the focus more visible.
---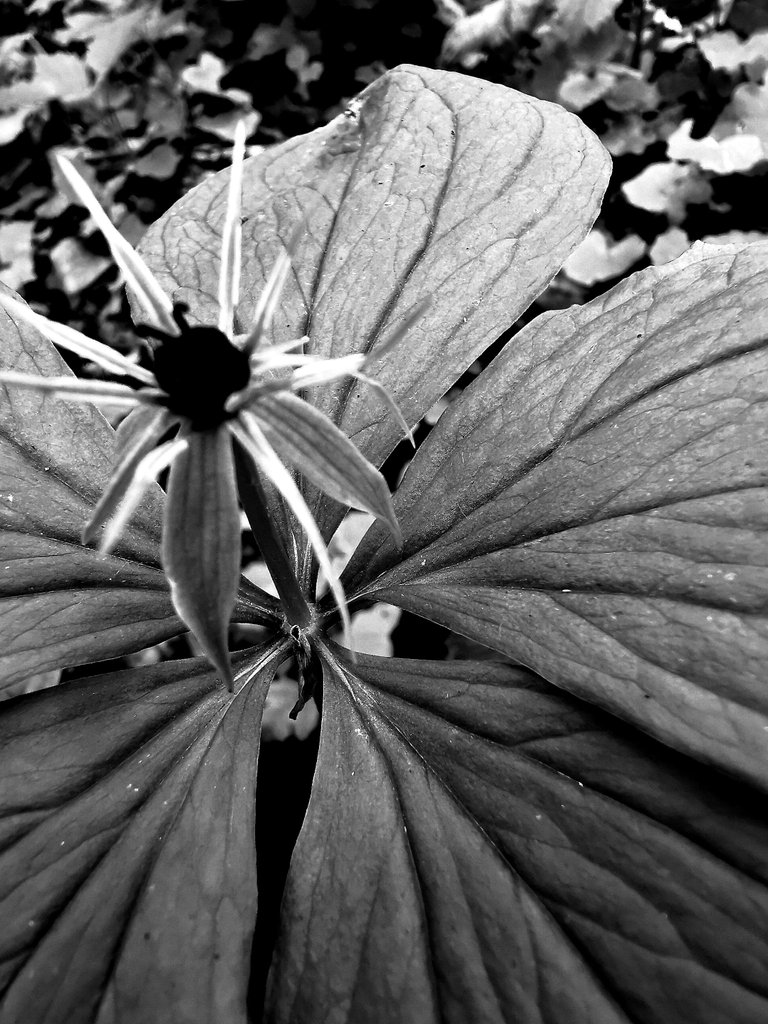 ---
The focus was on the leafs, not the flower.
Adjusting "SHADOW" and "HIGHLIGHT" resulted in the leafs getting the right attention.
---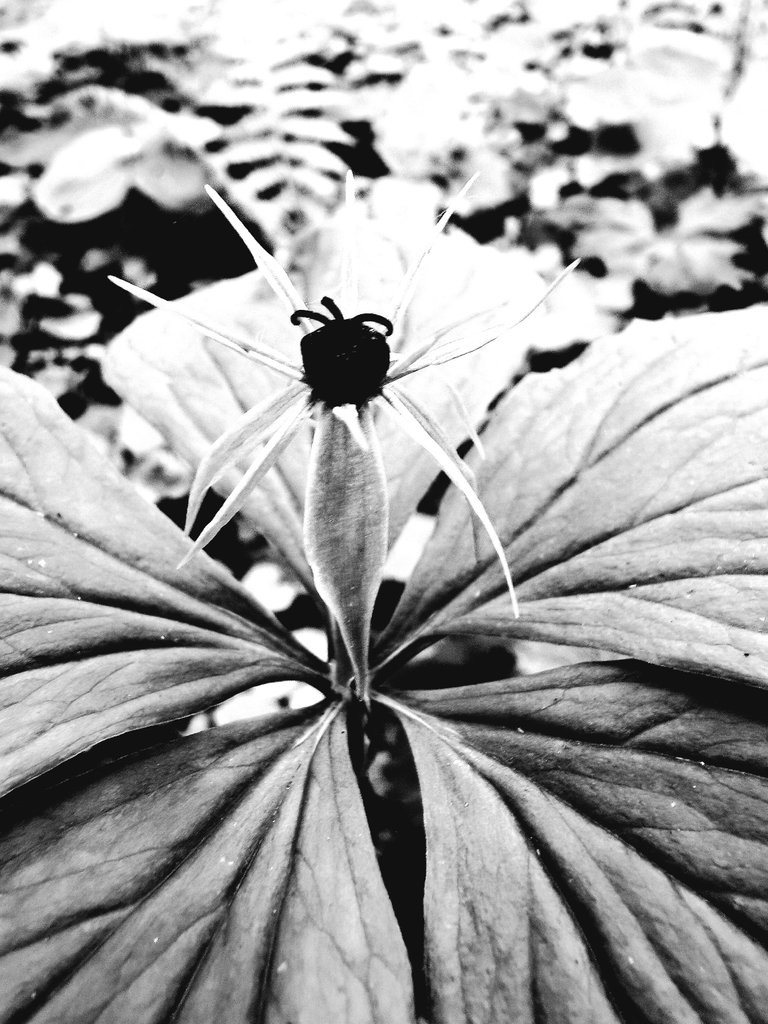 ---
Last but not least a little bit about perspective and macro.
When you have a smartphone you have the advantage of getting closer to objects. You should be able to detect wether your camera is getting a certain focus point sharp or not.
Move your smartphone up and down and give the focus time to adjust on it's own. Most smartphones offer certain options build in already like "VIDEO", "NIGHT", "PHOTO", "MACRO", "PANORAMA" etc.
Figure out what options you have in your phone and play with them.
---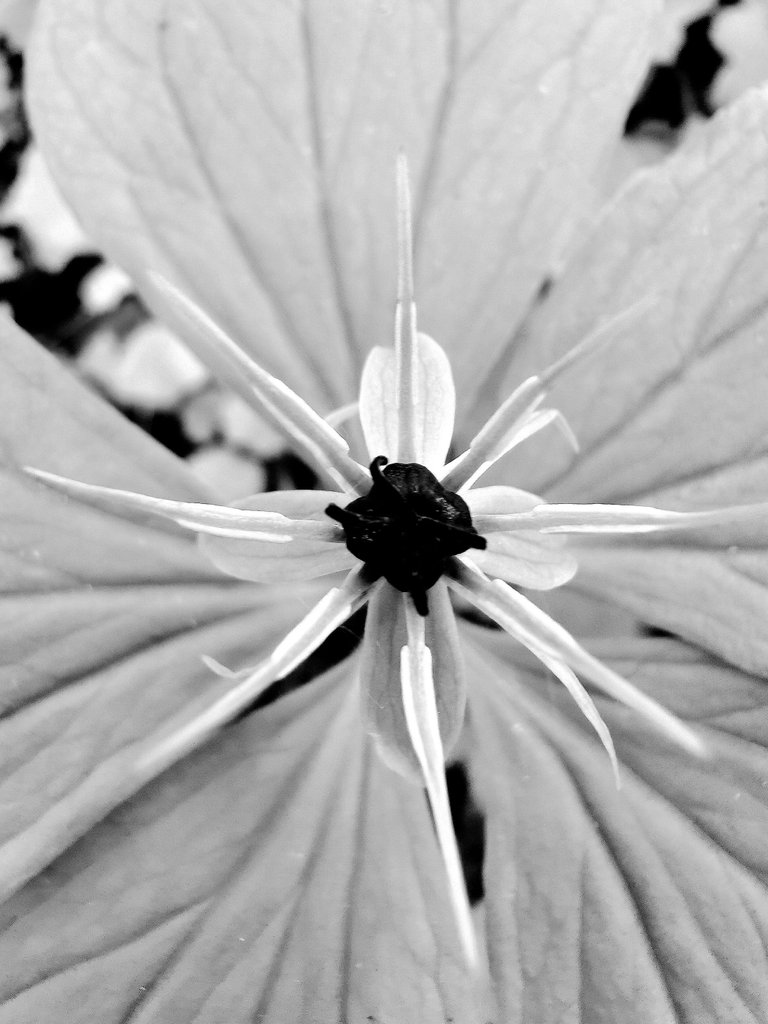 ---
Even when you just use the regular "PHOTO" mode in your smartphone you can adjust angles. A good picture often lives from different perspectives.
Hold your phone in different positions to capture different angles.
---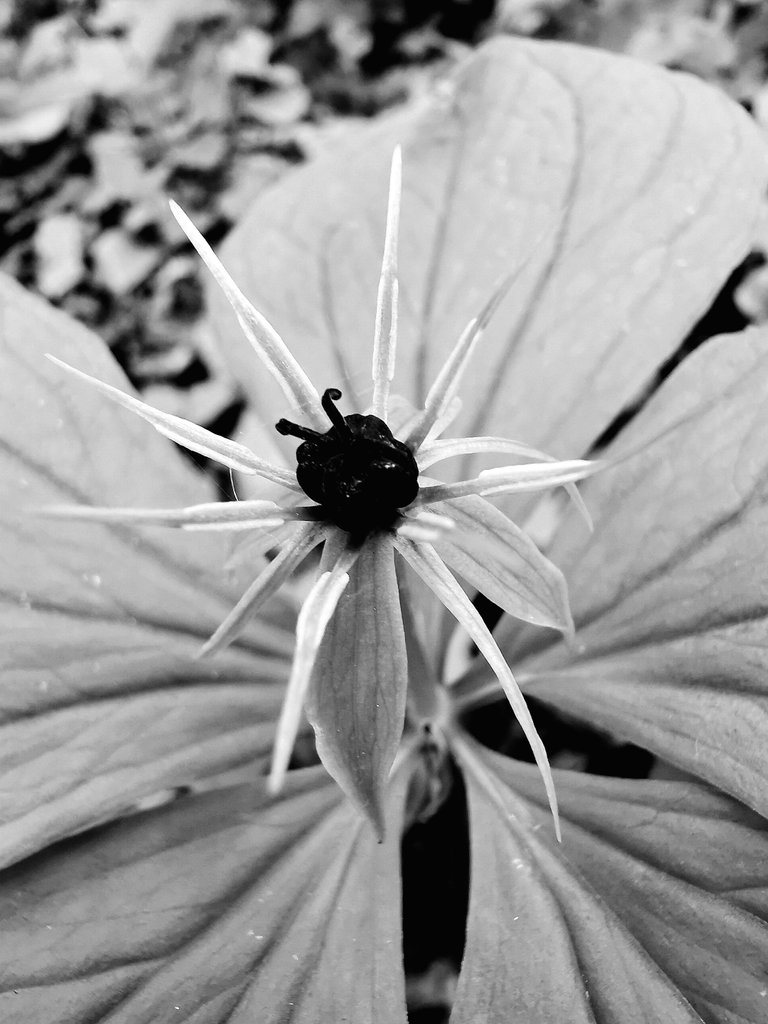 ---
When you wanna do a "MACRO" or "CLOSE UP" move the phones camera closer to the object.
Depending on your phone you will have different focus points. Not all of them are able to get a focus that close.
Just find the spot where your camera sets a picture sharp and crop them later when needed.
It might give you a macro like picture, depending on the phones picture quality.
The Huawei offers a decent macro option and without cropping you can even see the small threads that surround the flower bud.
---
---
Final Conclusion
---
No need to have a super expensive camera, not even the top notch smartphone and no need to be a Pro.
With a little bit of editing within your phone you can enhance any picture.

With a little bit of experimentation you can find new angles and perspectives.

With a little bit of love and passion you can take pictures people will be happy to take a look at.

With a little bit of effort you can even take more than 1 picture of a certain object or situation.
---
As always comments are welcome, even suggestions or questions :)
---
---
©bulldog-joy
---