Remember my scouting trip from last May?
Well, it was to find a location to do aerial photos in the summer or fall. I didn't get a chance to make it up there again in the summer, as most aerialists wanted shoots at lower elevations for those warm summer nights, but I did manage to make it up for some amazing fall colors with AliceNicole and we shot photos and made a video.
This was a very last minute shoot and I'm glad AliceNicole was available to shoot. I reached out to her on a Saturday morning and we were going to shoot that afternoon but I wanted to make sure the colors were good up in the higher elevations so I went for a scouting drive with my wife late in the morning. After getting back from scouting we knew it would be good but it was about a 90 minute drive for AliceNicole so by time she got up there we'd only have about an hour to shoot so we set the shoot for Sunday afternoon.
While setting up the aerial rig we had a ranger come by and check the fire rings at the campsite. He was pretty intrigued by the rig and told us to have fun. I was a bit worried that he was going to kick us out but I'm glad he didn't. The rig looks big, but really doesn't leave any lasting damage to the ground. The ATV group across the way from us left far more impact.
Ok, less talking, more photos...enjoy!
---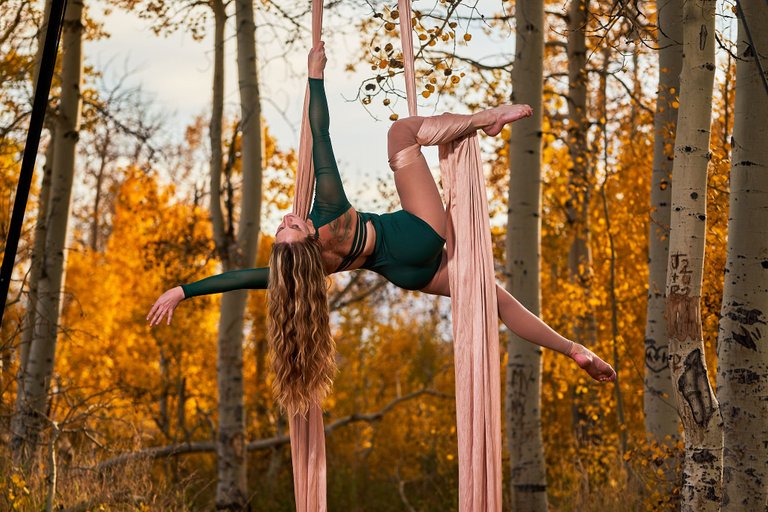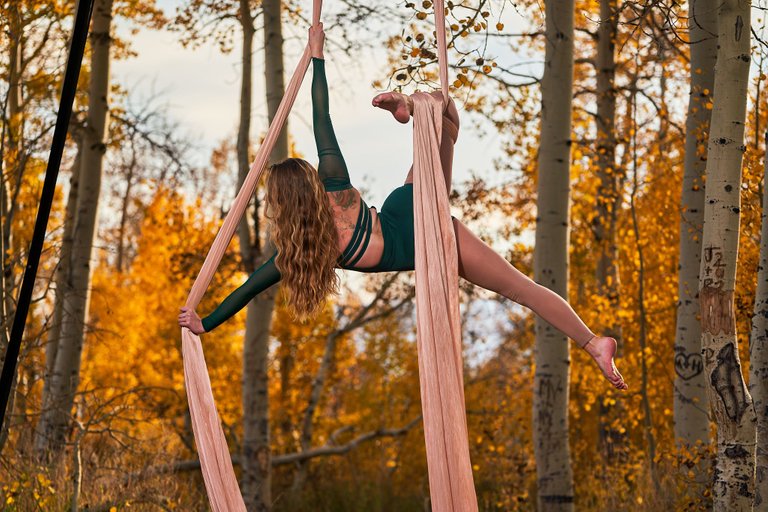 A couple variations of the same pose, they probably have a name but I don't know them
---
---
click to view large
---
---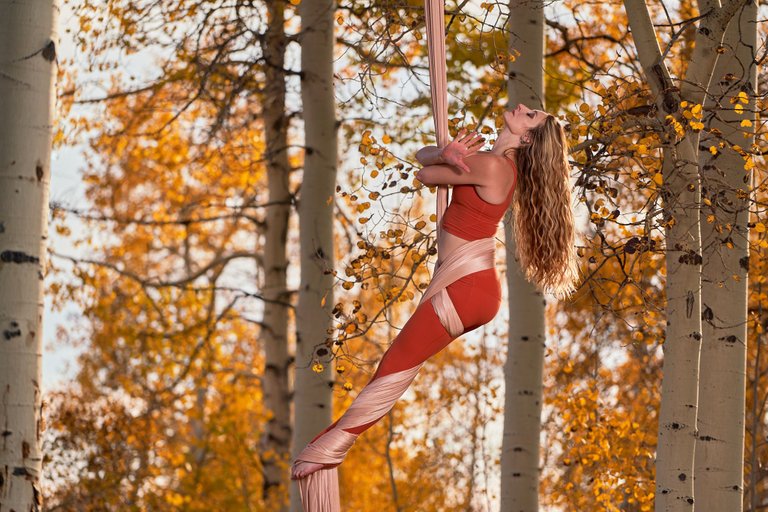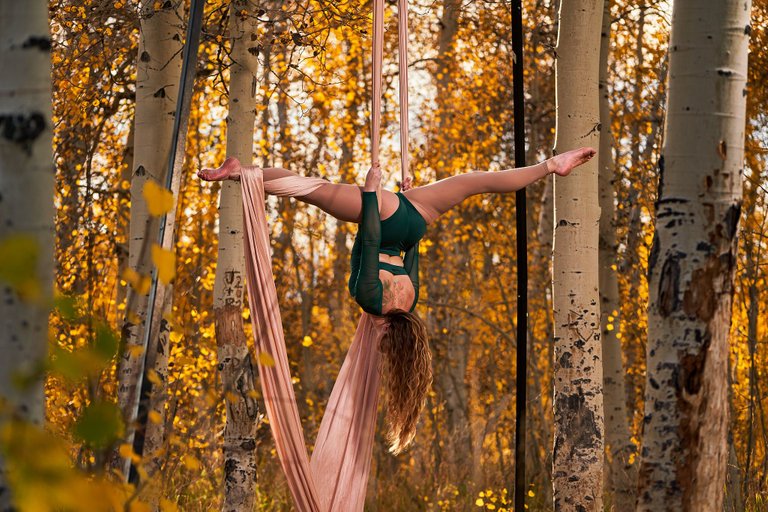 ---
---
Here's the video I put together of AliceNicole dancing.
---
---
Camera: Sony A7RIII
Lens: Sony 70-200 f/4
Lighting: Godox AD600 in 16" beauty dish, backlight: Sun
---

Thanks for reading my post! Upvote, leave a comment, and follow me. Let's connect!