Hi friends!
So, today we will look at another Photoshop plugin, this time from Alien Skin Software.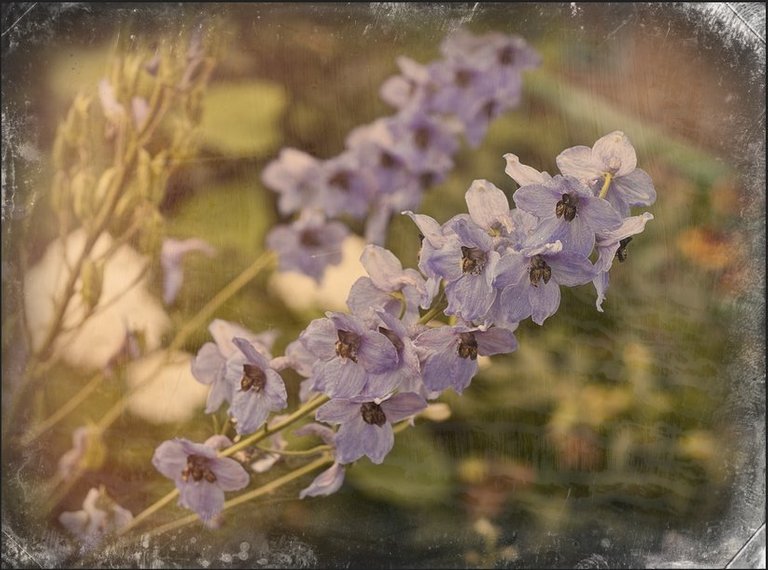 This company has many plug-ins, the most famous of which is a set of effects "for all occasions" Eye Candy.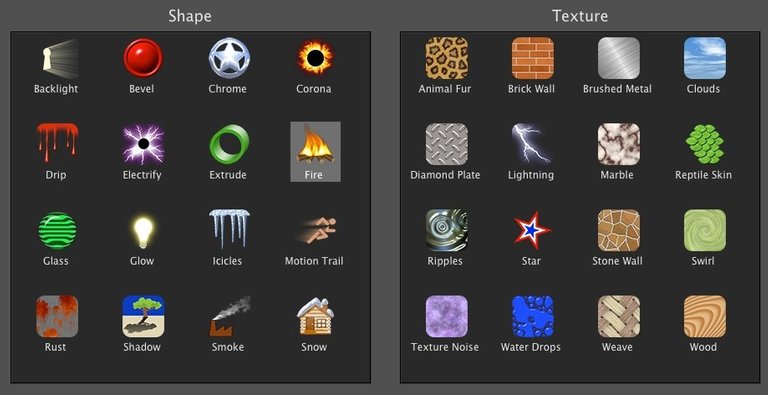 But today we aren't talking about him, but about another plug-in, specializing, so to speak, precisely on color correction and stylization of photos.
It's called Exposure.
Its name - "exposition" - speaks for itself.
Exposure can work as a plug-in itself (being connected to a graphics editor), or as a separate stand-alone program.

This is how its interface looks like.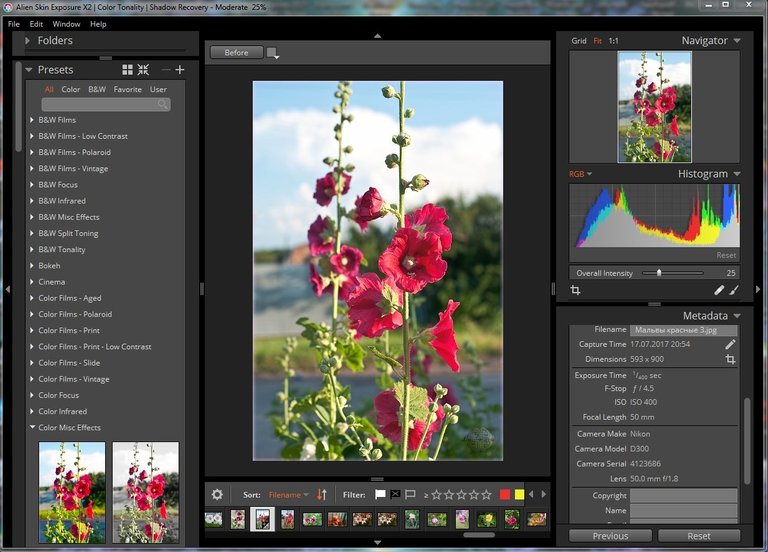 When you start the program, you can see a preview of last photo you worked with in the center; at the bottom - a folder from where it was loaded into the program (with a number of icons of other photos located in the same folder). By the way, the bottom panel can also be used as a cataloger - both sort photos by the selected shooting parameters, and mark individual frames to which one or another effect was applied.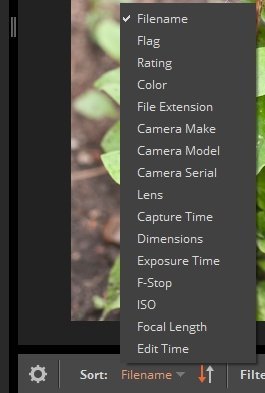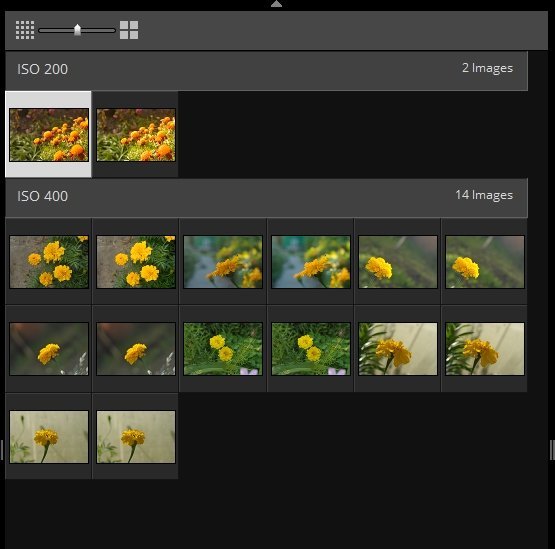 The left pane contains three sections - Folders, Presets and History.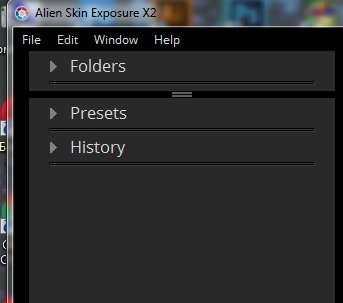 With the help of Folders, the program loads photos from any folder on a computer.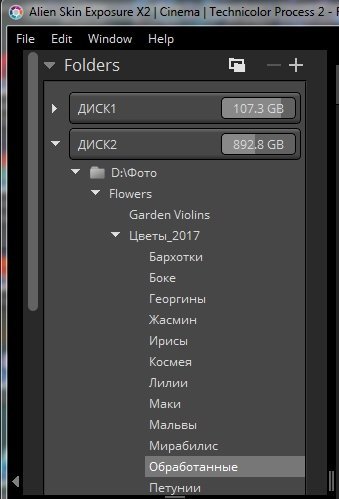 Presets contains ready-made, customized processing effects.
When you select a section, the central preview immediately shows the view of the photo using the last preset selected the previous time.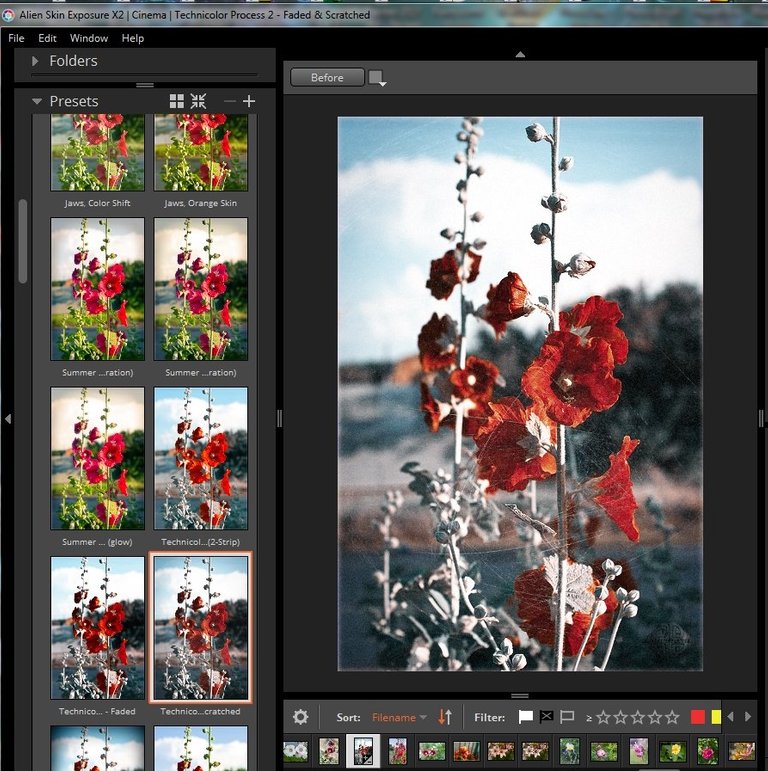 There are so many presets in the program that they are divided into categories - depending on the effects they produce.
The program also allows you to memorize your favorite types of effects, saving them in the Favorites subsection, copy and paste a ready set of presets into a new photo, or even create your own (custom) presets.

To add your favorite prest to Favorites section, on the icon of the selected effect, click on the star in the upper right corner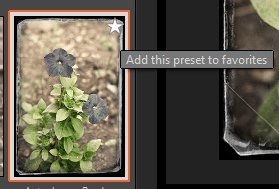 The History section saves all actions performed with the photo involved in the work until the moment it was saved.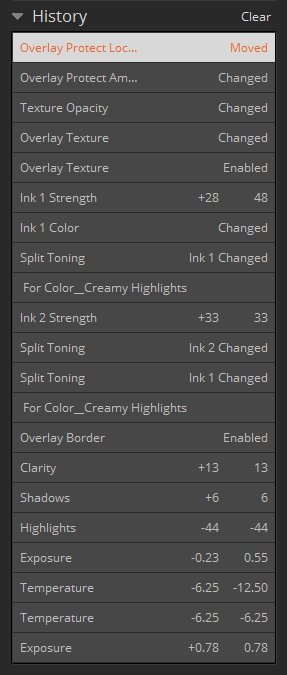 The right pane contains Navigator, Histogram, Crop and 10 color grading sections that you can use to create your own (custom) settings.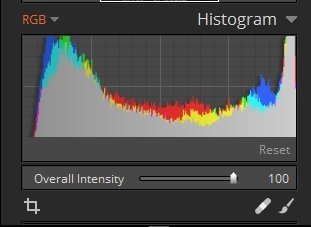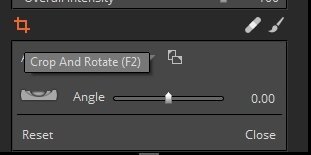 Let's try using the example of the selected photo to work with fine Exposure settings and, maybe, even create your own preset.
Choosing a photo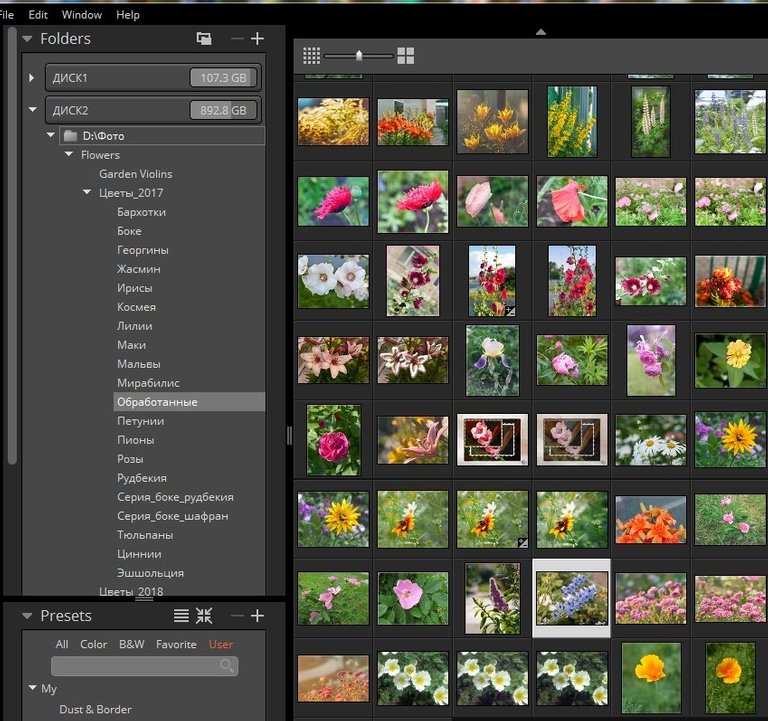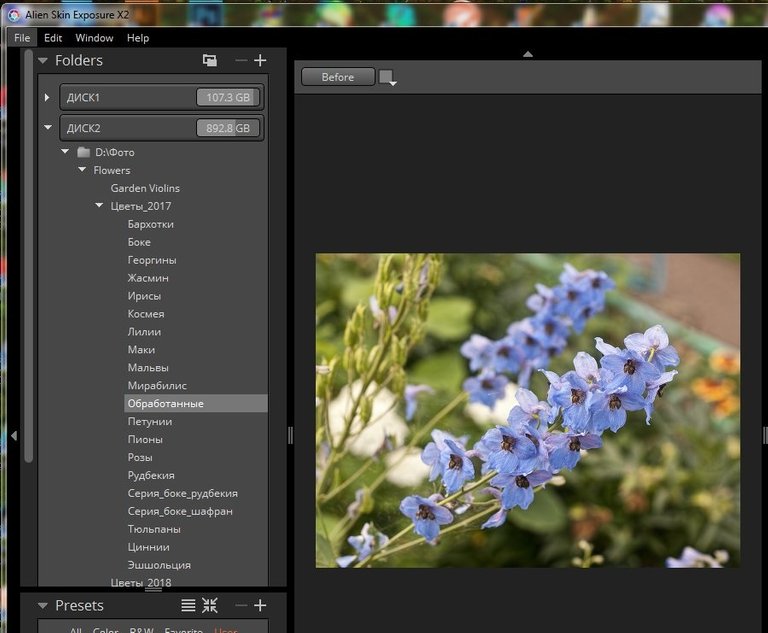 At the top of the preview window, you can set the most convenient option - for example, compare half of the photo before applying the effect and after.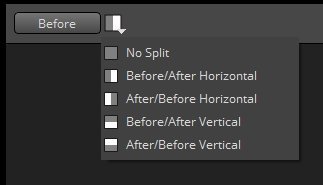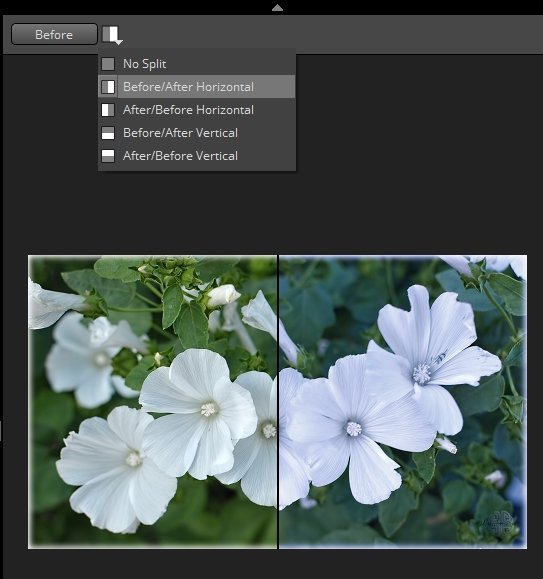 I wanted to make a vintage postcard out of this flower.
Selecting the Overlays color correction section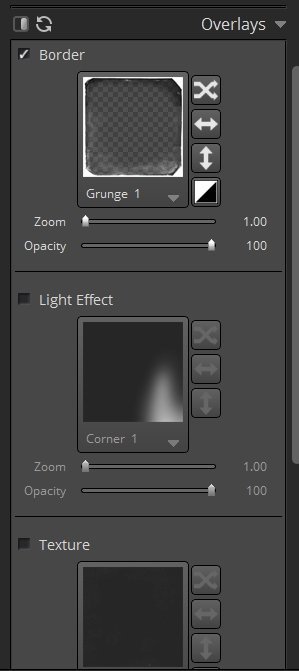 This effect has three options - you can apply all at once, or you can selectively.
Border effect.
Put a tick in a box next to the name and select an edge option from a drop-down menu.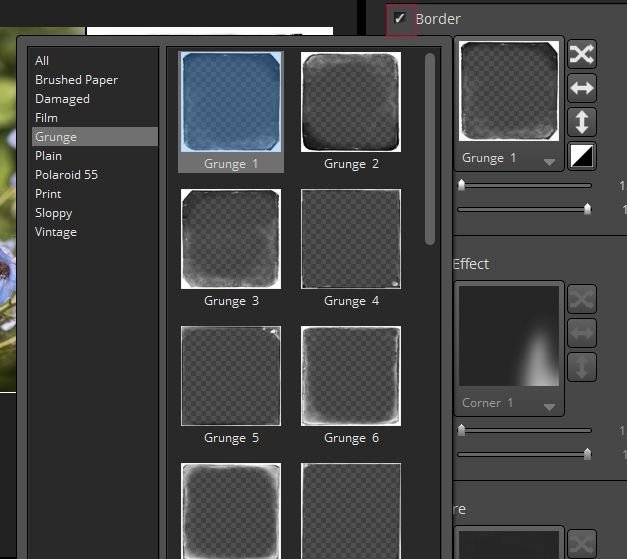 Choose your favorite edge pattern.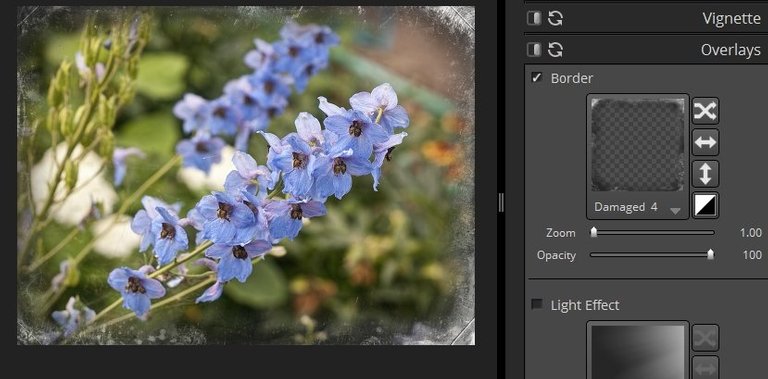 I decided to apply all three variations of this effect.
Light Effect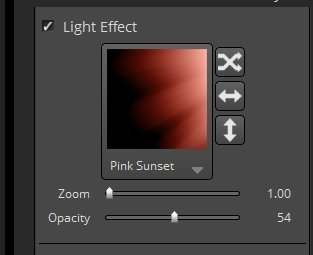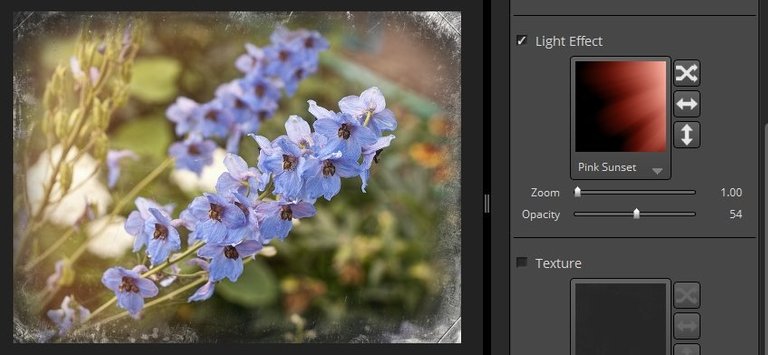 And Texture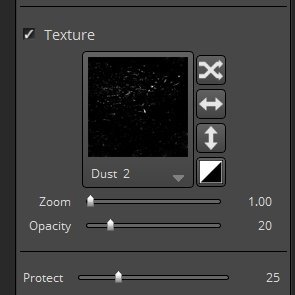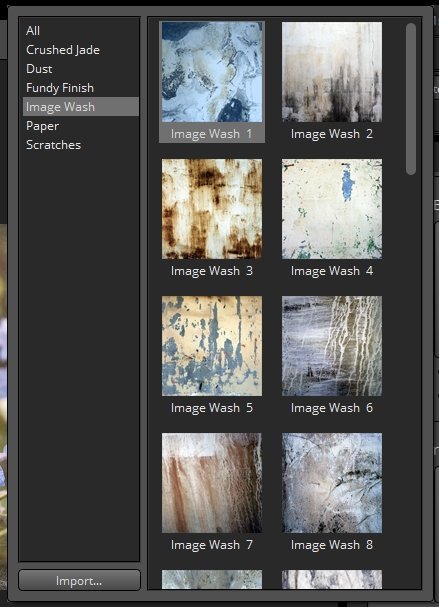 I slightly lower an opacity value, and this is what happened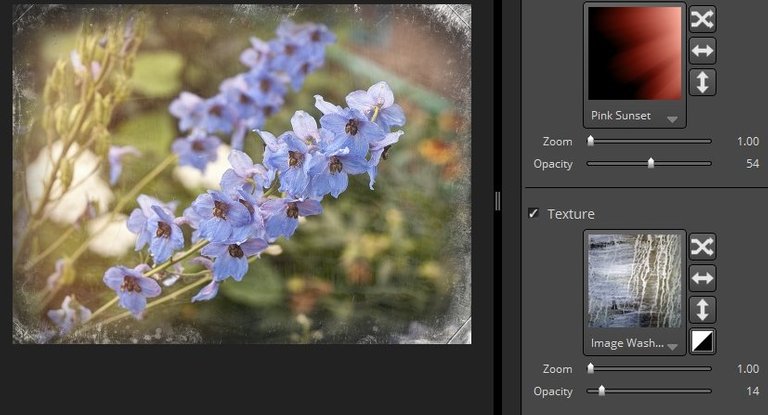 To make a photo look more like a retro photo, apply the same color correction effect to it (Color section).
There are also two settings here: Color Filter (imitation of a photographic color filter) and Color Saturation (color saturation correction).
In both cases, I choose ready-made correction options.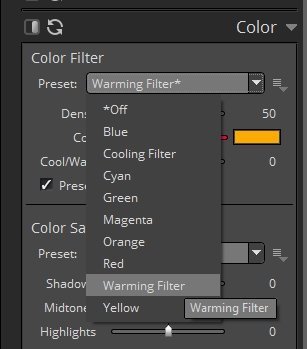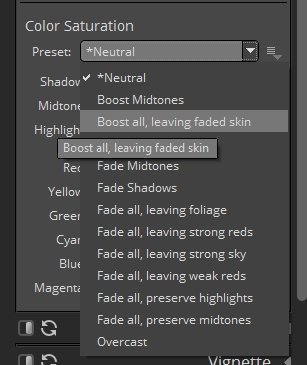 Now that's what you need!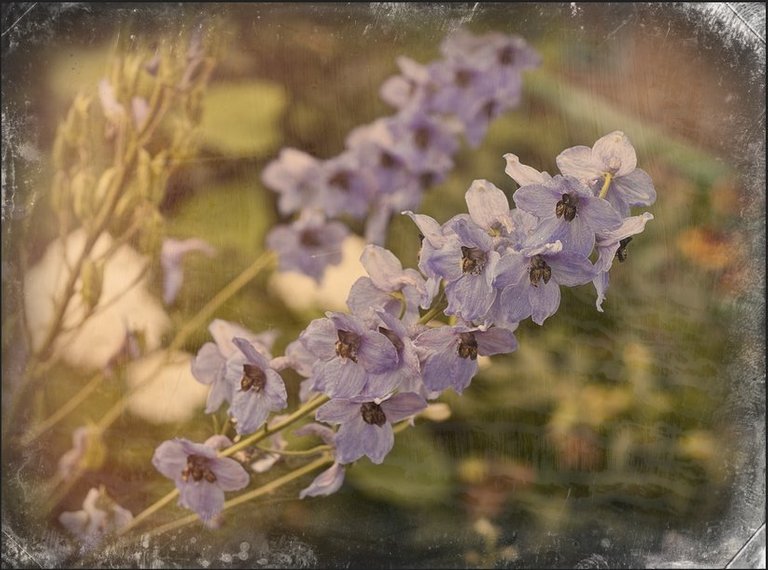 So, we save all the applied settings in a new preset.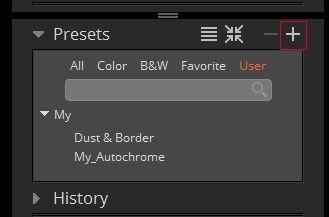 In the window that opens, select the section to save (in this case - My) and give the preset a name.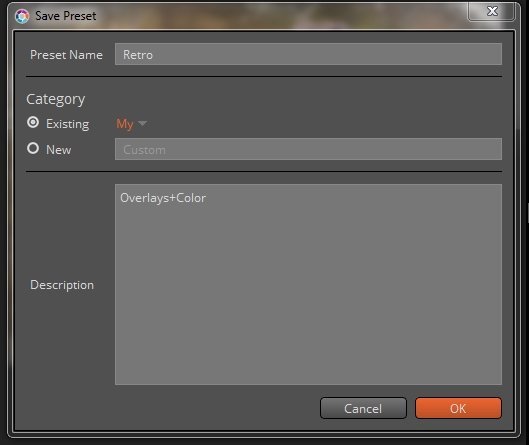 Now let's see how it works
Uploading a new photo to the program.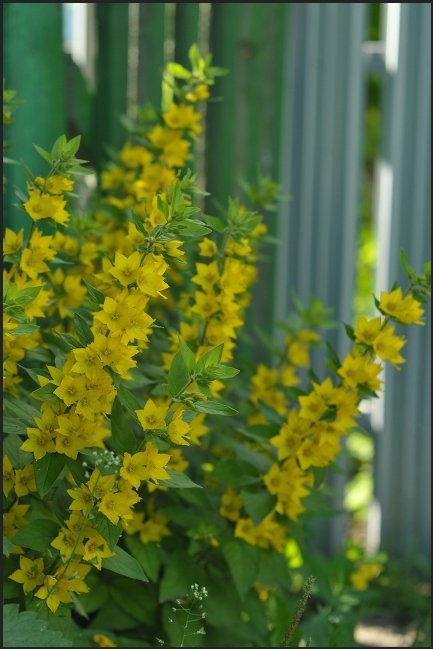 and apply a newly created original effect to it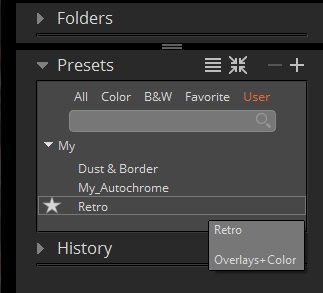 We get it!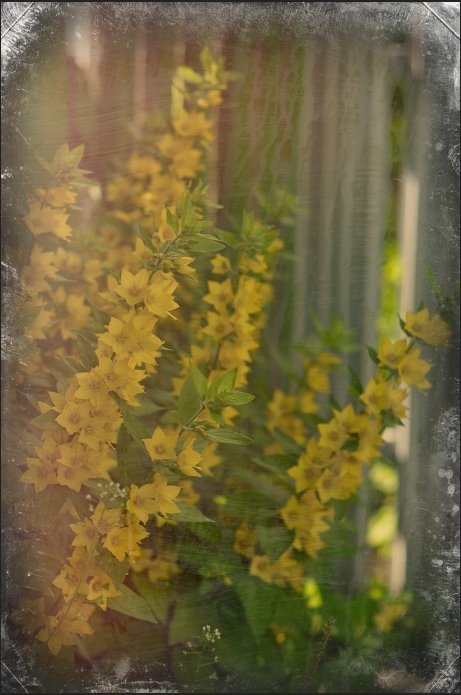 If desired, this preset can also be modified (and also saved if you like).
In this case, I changed the color of the filter to a colder one and chose a different lighting direction.
That's better!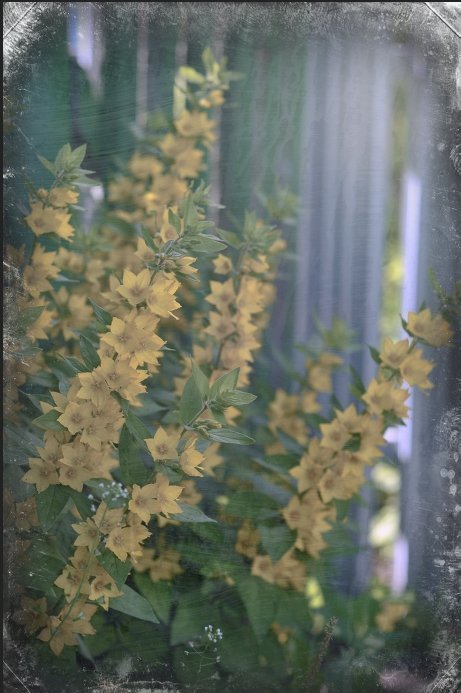 That's it for today!
I hope you'll like my new tutorial.
Have a nice and creative day to all!
Regards.