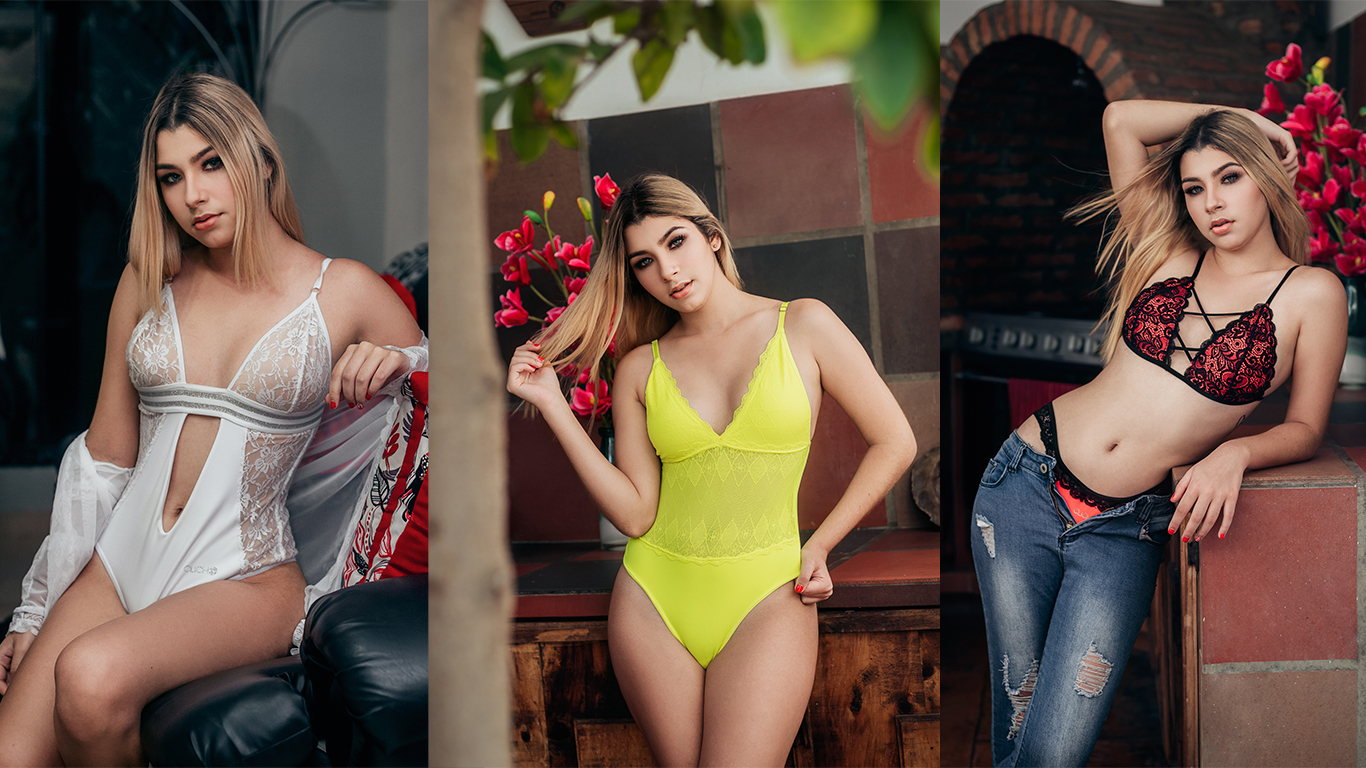 Hola amigos || Hello friends ❤️
Hello friends, how are you all? how is your week going, we are active here with more new photographs, because photography should always be booming, I bring you the result of a new session of a new style that I am trying, which is boudoir photography, this time something simple but elegant in lingerie, with a wonderful model and an incredible brand called Cliche, which is dedicated to making these great sets of lingerie for ladies, quite phenomenal, we proposed to devise a session in a very elegant house with great enthusiasm to get some very curious and wonderful photos, I had never taken pictures of this style to models, but I dared because soon I will be delving into this type of concept boudoir more conceptual nude, the idea came thanks to see the results of a colleague who I admire a lot and could make studio photos of this style but quite incredible, I know that mine are not the most incredible, but we are starting and I would like you to see my results and give me your opinion, I leave them here colleagues, I hope you like my shots📸:
Hola amigos que tal están todos?, como va su semana, estamos activos por acá con más fotografías nuevas, porque la fotografía siempre debe seguir en auge, les traigo el resultado de una sesión nueva de un estilo nuevo que estoy probando, que es la fotografía boudoir, en esta ocasión algo sencillas pero elegantes en lencería, con una maravillosa modelo y una increíble marca llamada Cliche, que se dedica a hacer estos conjuntos geniales de lencería para damas, bastante fenomenal, nos propusimos idear una sesión en una casa bastante elegante con mucho entusiasmo para obtener unas fotos muy curiosas y maravillosas, yo nunca había tomado fotos de este estilo a modelos, pero me atreví porque próximamente estaré adentrándome en este tipo de concepto boudoir mas al desnudo conceptual, la idea vino gracias al ver los resultados de un colega al que admiro mucho y pudo hacer fotos de estudio de este estilo pero bastante increíbles, se que las mías no son lo mas increíble, pero estamos empezando y me gustaría que vieran mis resultados y me den su opinión, se las dejo por acá colegas, espero sea de su agrado mis tomas 📸: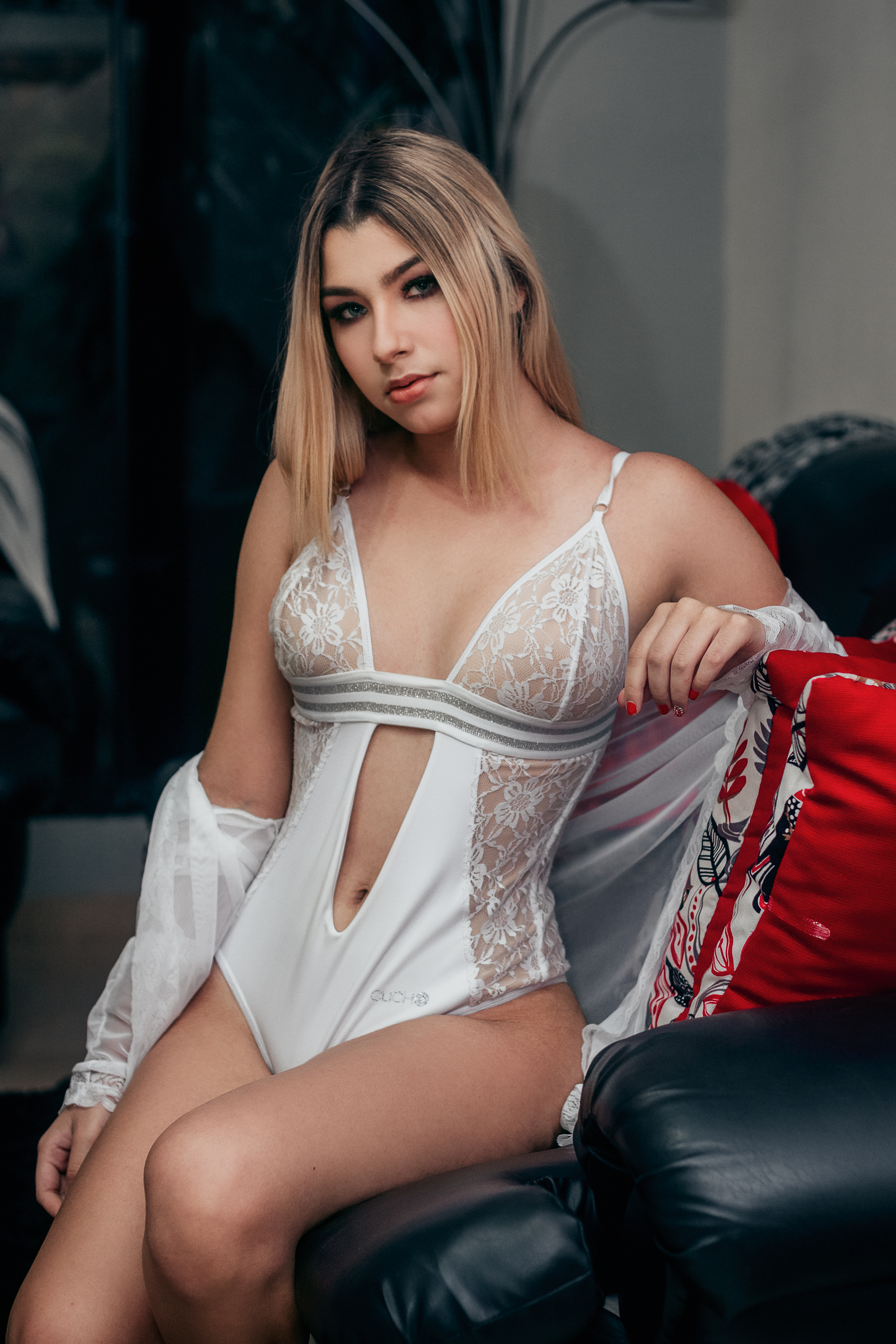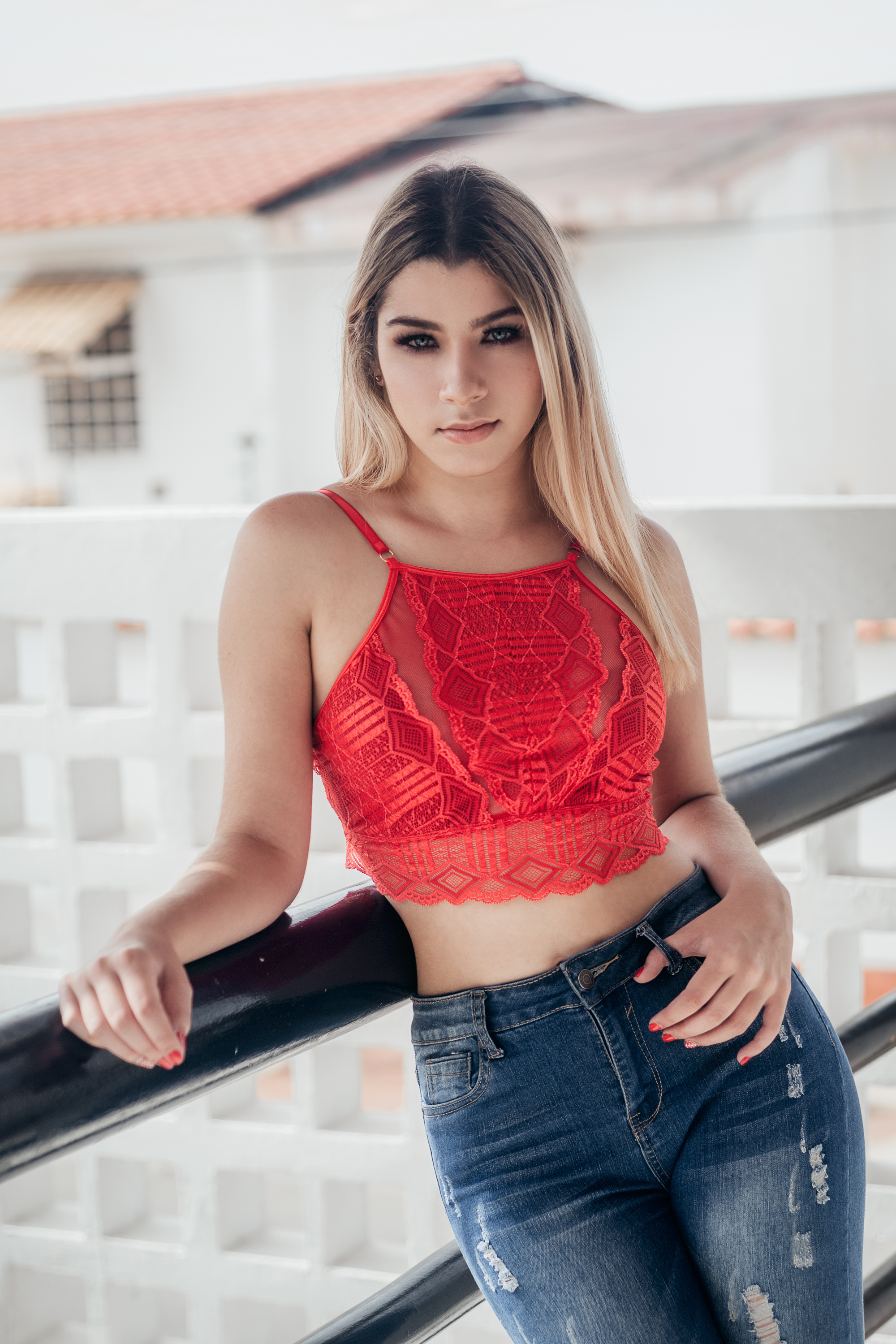 Very nice experience the truth to be able to work in such a nice house, and so comfortably, highlighting that I made those photos with a hot shoe flash, and an analog lens, which you know, the 50mm I use in my shots, which well is complicated to use, and you must think the shot very well before doing it with this one, I also used a Nikon d3100, which is a relic for me, it is my first reflex camera and to which I have a huge affection, it was something I had never done before and that I really wanted to try, photos more in lingerie, although for brands, here lies the difference of course, it is less conceptual, I think it is an experience that I would not change as a photographer, I plan to do some shots of this type, maybe soon this year but more artistic that can highlight more of what would be the Boudoir photography, This would be for me a prototype of the results of a session of this style, in this case I had a great time, the model is very beautiful and has a natural and subtle talent, if I had more sessions this relaxed I would be very happy, because it is very enjoyable, and more if it is something you had not done, which is this type of shots.
Muy bonita experiencia la verdad poder trabajar en una casa tan bonita, y tan cómodamente, destacando que hice esas fotos con un flash de zapata, y un objetivo analógico, que ya sabéis, el 50mm que uso en mis tomas, que bueno es complicado de usar, y hay que pensar muy bien la toma antes de hacerla con este, también utilicé una Nikon d3100, que es una reliquia para mí, es mi primera cámara réflex y a la que le tengo un cariño enorme, era algo que no había hecho nunca y que me apetecía mucho probar, fotos más en lencería, aunque para las marcas, aquí radica la diferencia claro, es menos conceptual, creo que es una experiencia que no cambiaría como fotógrafo, tengo pensado hacer algunas tomas de este tipo, quizás pronto este año pero más artísticas que puedan resaltar más de lo que sería la fotografía Boudoir, esto sería para mí un prototipo de los resultados de una sesión de este estilo, en este caso me lo he pasado muy bien, la modelo es muy guapa y tiene un talento natural y sutil, si tuviera más sesiones así de relajadas estaría muy contento, porque es muy agradable, y más si es algo que no había hecho, que es este tipo de tomas.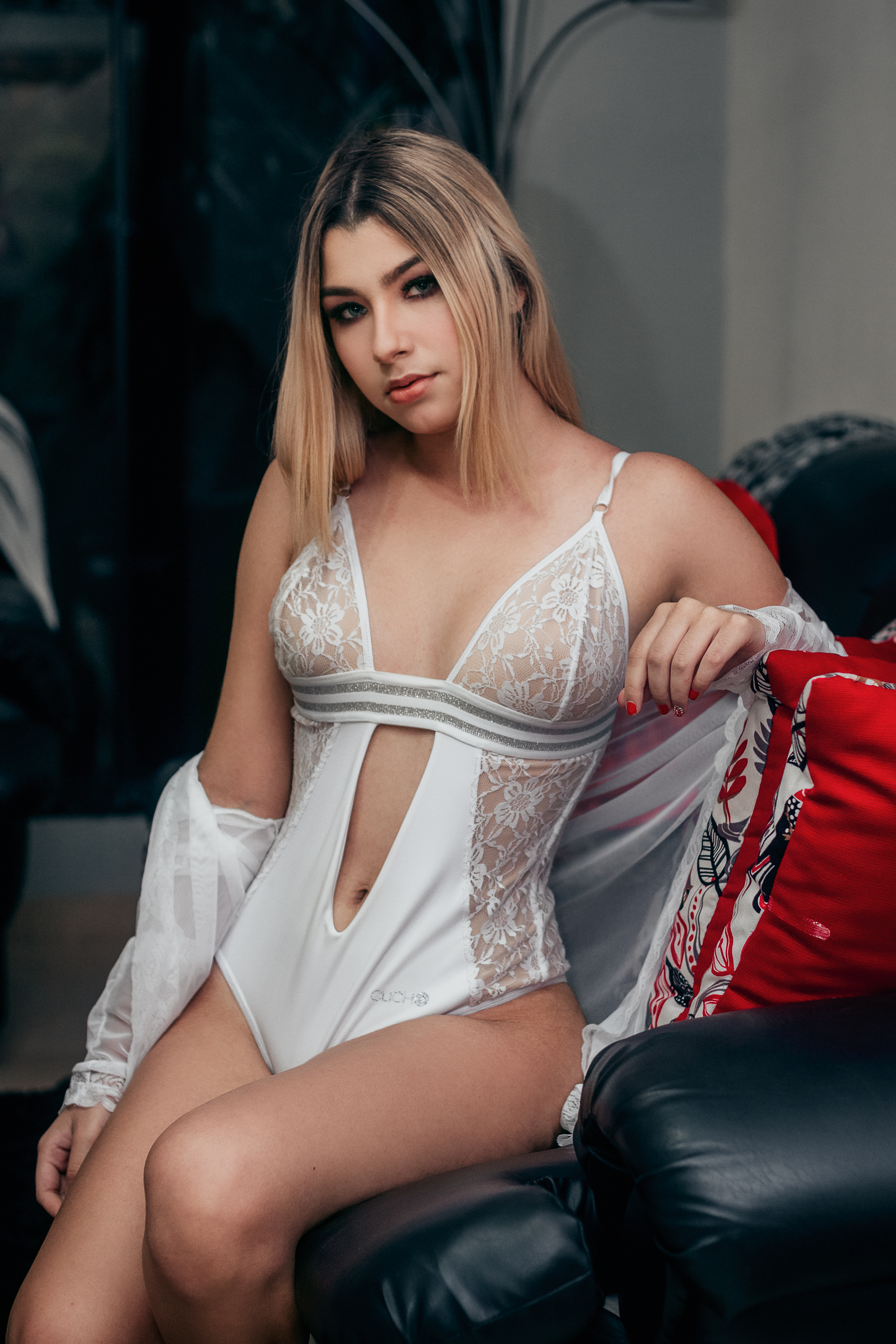 I will continue trying new types of photography, and experimenting concepts, I hope you liked these results, I was very happy to do this kind of shots, grateful for all the support to promote my work, and move forward, these results in terms of concept, is reflected more in what the brand wants to offer, I hope the next ones will be more conceptual, or at a photographic level more interesting, with more flavor and style, for now I leave you, I promise to bring new ones of this style with much more editorial concept, that very soon friends and colleagues, I send you a hug, thanks for reading me and see my content, greetings, see you soon! !!
Seguiré probando nuevos tipos de fotografía, y experimentando conceptos, espero estos resultados les hayan gustado, me sentí muy feliz de hacer este tipo de tomas, agradecido por todo el apoyo para impulsar mas mi trabajo, y seguir adelante, estos resultados en cuanto a concepto, se refleja mas en lo que quiere ofrecer la marca, que es un estilo único y una naturalidad hermosa de cada producto en una mujer, espero las próximas sean mas conceptuales, o a nivel fotográfico mas interesantes, con mas sabor, y estilo, por ahora los dejo, prometo traer unas nuevas de este estilo con mucho mas concepto editorial, eso muy pronto amigos y colegas, les mando un abrazo, gracias por leerme y ver mi contenido, saludos, nos vemos muy pronto!!!




❤❤❤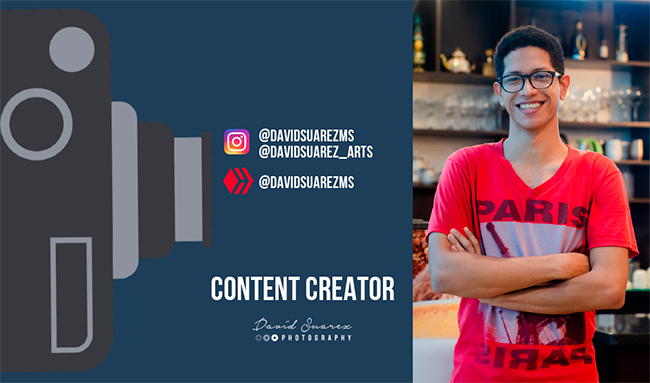 Don't forget to leave me a comment or follow me if you liked my content, greetings and thank you very much for the love of the arts! ♡♥