A couple weeks ago I shared with you some New Year's photos (here)from the first shrine visit of the new year (hatsumōde). Today let's look at some more photos from that day. These are not New Year's specific and are just from around town.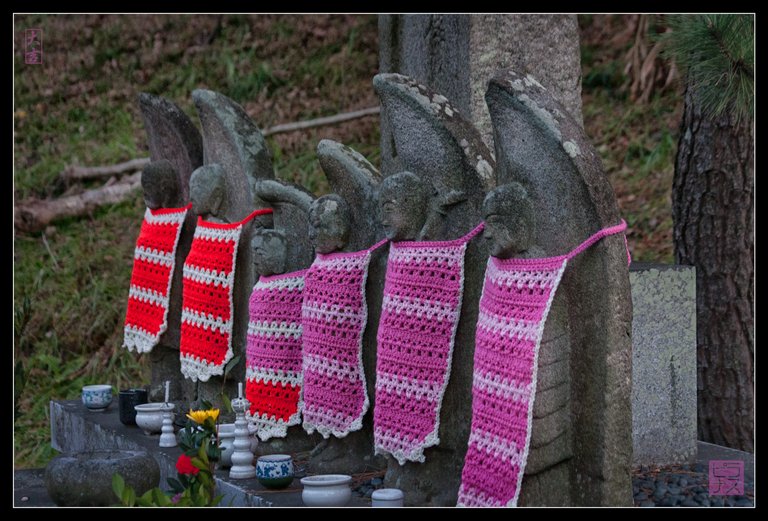 I've shown these guys before. Many temples (as well as other areas) have six Jizō statues together, one for each realm of existence in the Buddhist view of reality. This temple is near my house so I often visit. They change the bibs on these statues daily, so there is always a new look. I imagine these bibs they are wearing today were knitted by someone and donated.
Jizō may be the most common Buddhist deity to find in Japan. You find his statue everywhere. He is a protector of children which is one reason you often find the statues with bibs. He is also a protector of travelers, so you sometimes see his statue along roadsides.
Seeing these statues always makes me think of the folk story Kasa Jizō, which I summarized in this post.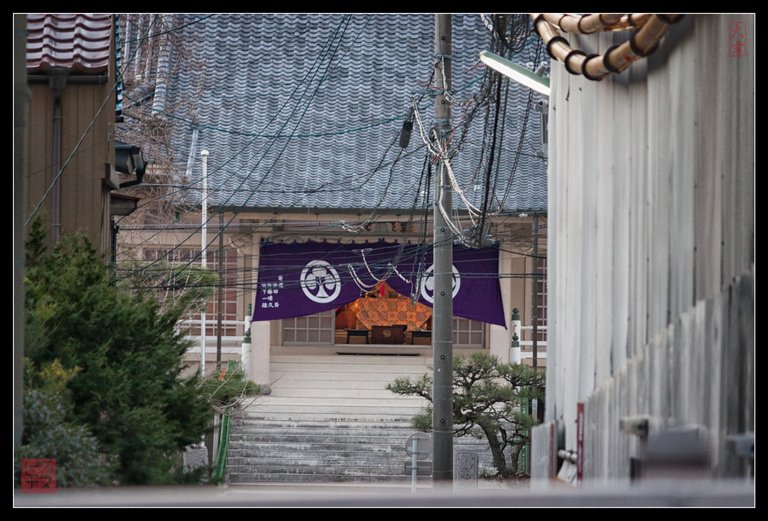 This is a different temple, one nestled in between some buildings. This place doubles as a nursery school during the day, so there are often small kids running around here. That crest on the sign is the Honda crest. I'm not sure the relation to the temple. The Honda clan controlled this city, Okazaki, towards the end of the Edo era, so maybe this is the Honda family temple. I should look that up one of these days.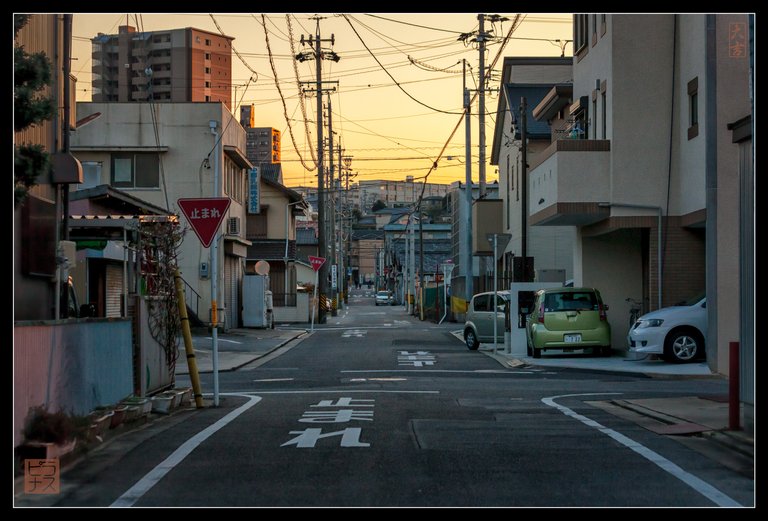 Here is a look down a typical Japanese street. Might be an interesting look in another culture for you guys. You can see how narrow the roads are and how on newer houses like on the right side, there is no longer any yard. There's barely any room for parking at all. This style is the norm these days. You still see older houses with yards and walls surrounding both yard and house, but that is becoming more rare. So it goes.
Not much green in this area, unfortunately. There's a small park a few streets over, so that does help a little.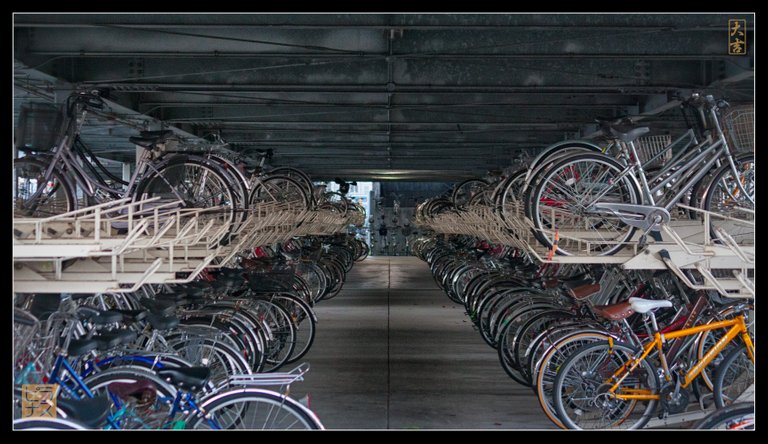 I should have squatted down a little more for this shot. Oh well. Whenever I look into these bicycle parking garages the Matrix pops into my head. Remember the scene when Neo says he needs a lot of guns and suddenly rows of guns appear around him? Bicycles instead of guns in this place, but otherwise looks similar.
This is right next to the train station. Most people will either walk or ride their bicycles to the station, so many of these bicycle parking garages are needed. The garages right next to the station are pay, but a few blocks over they become free.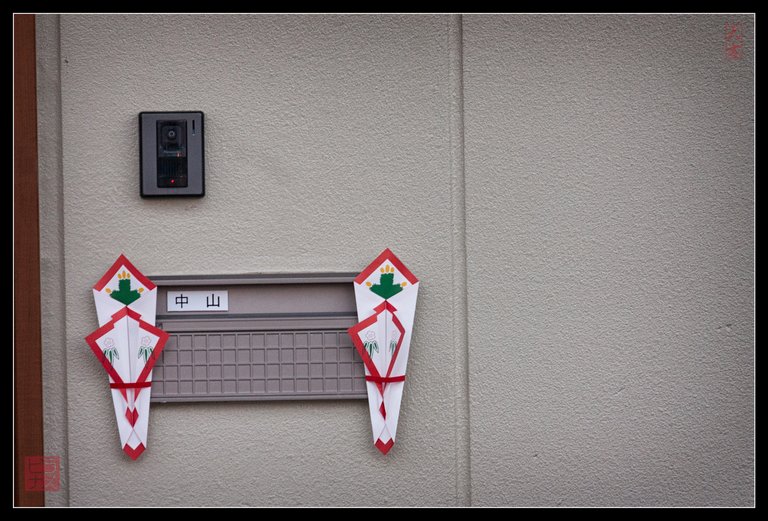 Some New Year's decorations. I imagine they are all gone now, but when I took this photowalk some were still up. It's good luck to have these up for New Years, but I'm not aware of any bad luck from delaying taking them down.
That com panel with the camera is pretty typical in Japan. Almost all houses and many modern apartments have them.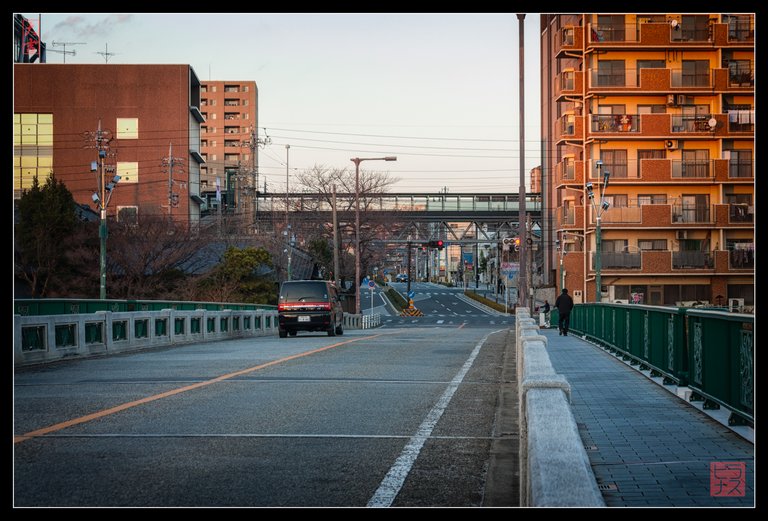 Another normal street view. Those street lights might look odd, but they work well!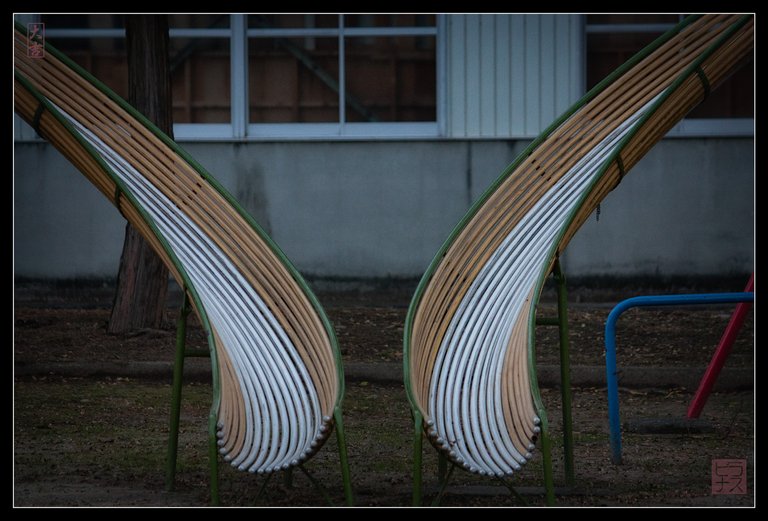 Slide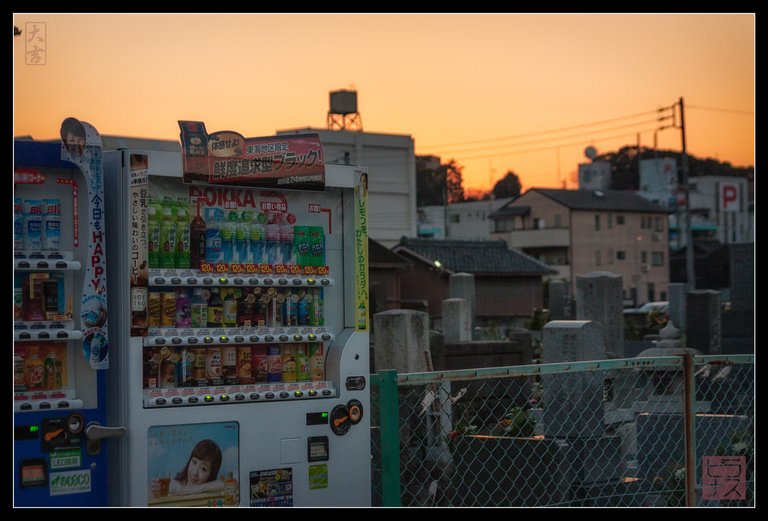 It's not too common to find vending machines that are still only ¥120! Well, you can see the green tea is up to ¥150, but even that is pretty cheap these days for a vending machine. That canned coffee isn't bad in a pinch.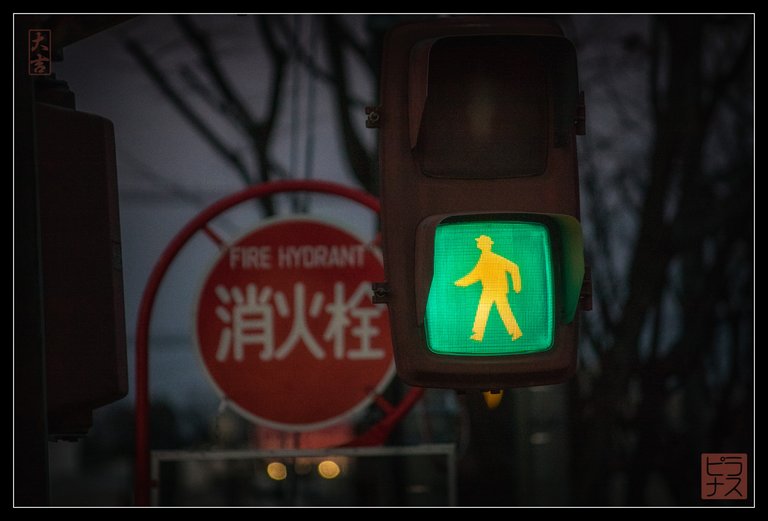 Yeah, it's only a crosswalk signal. I'm always tickled by the fact that the character has a brimmed hat. Not too many people wear hats like that these days, but on the crosswalk signals they are still in style!
❦


| | |
| --- | --- |
| | David LaSpina is an American photographer and translator lost in Japan, trying to capture the beauty of this country one photo at a time and searching for the perfect haiku. |
If this blog post has entertained or helped you, please follow/upvote/reblog. If you want to further support my writing, donations are welcome.
BTC: bc1q6q86uq5qhffuk08gdenlg9wtq75cpvur359shj
ETH: 0x2Ce5c2b5F3f1a888b50A7bA9002E4F742784dF9c
Doge: D7McZi8SLd1QqRsNsFws21rYuRhjFRyN2q