This is by far my favorite flower, as strange as it is beautiful, and which in turn gives way to one of the most delicious fruits I've been able to taste. I think I told you some time ago that in my neighbor's house a large passion fruit plant has grown - a little patch, which has spread and partially covered my lemon tree, something that really doesn't bother me, since it has brought a lot of butterflies to my garden and now these beautiful flowers.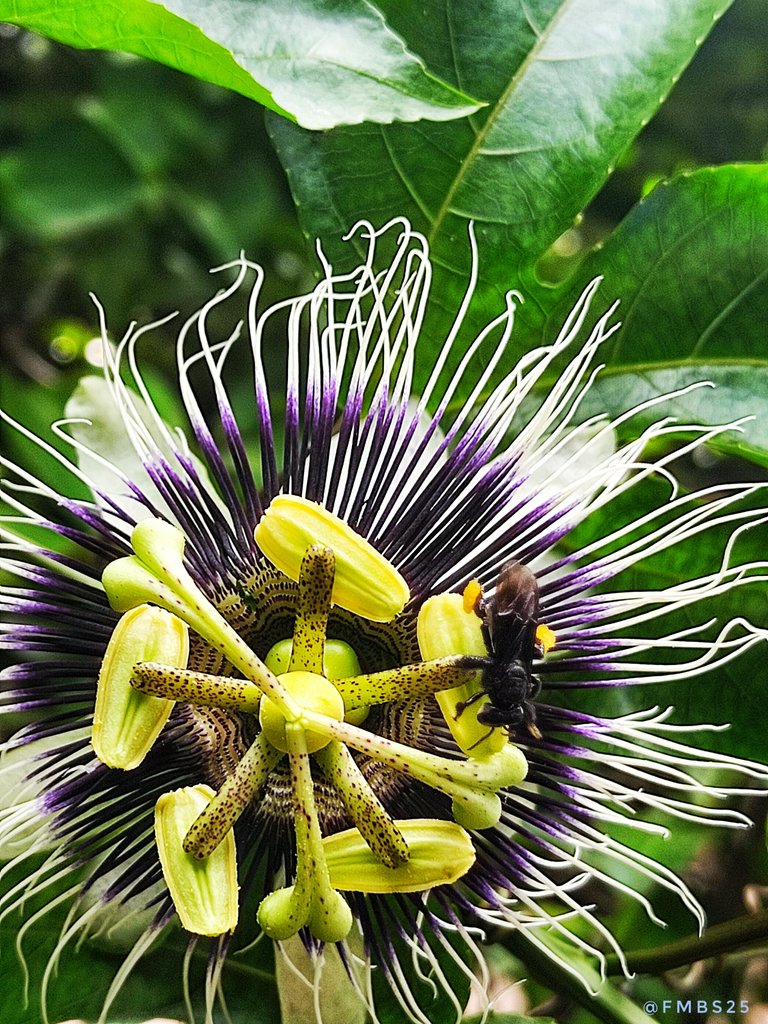 Flowers that tell me that soon I will enjoy the fruits of my neighbor's plant hahaha, in fact the neighbor tells me that the plant is much greener and more leafy on the side of my garden, because they to avoid the proliferation of the caterpillars of the long-winged passionate butterflies have added some pesticides that have withered it, although in the same way it continues to give good fruits.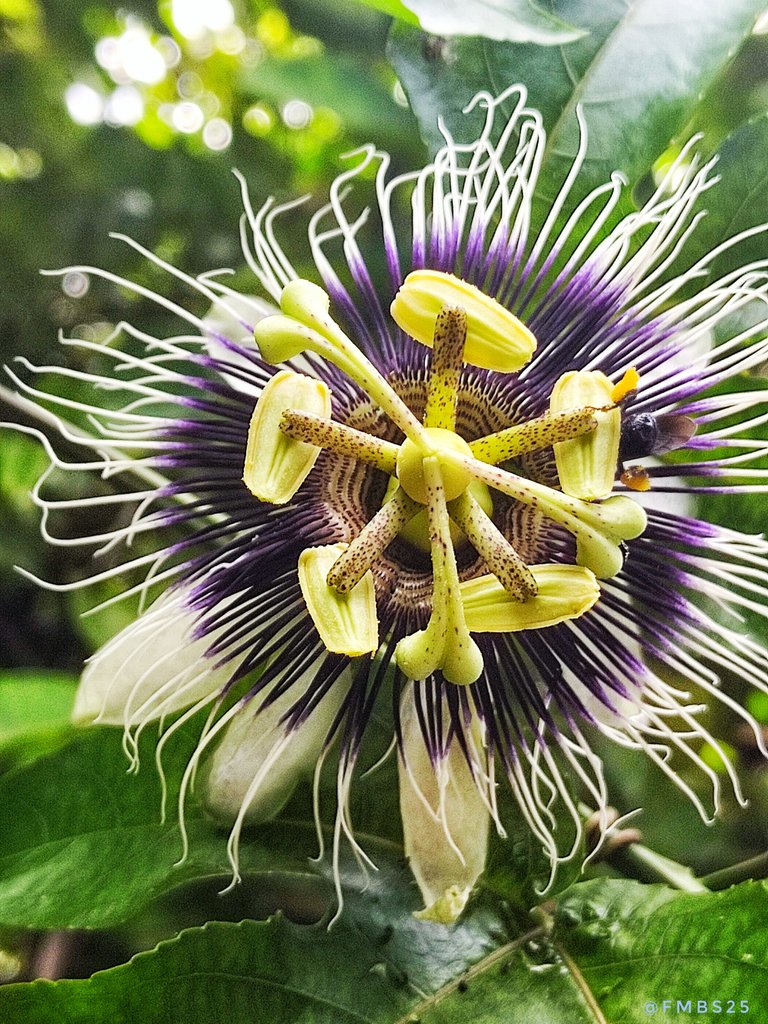 The Passiflora Edulis, scientific name given to the Passion Fruit, Parchita, Chinola or passion fruit, which are the names by which this plant is known, is native to the Amazon and tropical countries, and sometimes cultivated as an ornamental plant for the beauty and exotic touch of its flowers, used in both sweet and savory cuisine and from which both flowers and fruits can be used.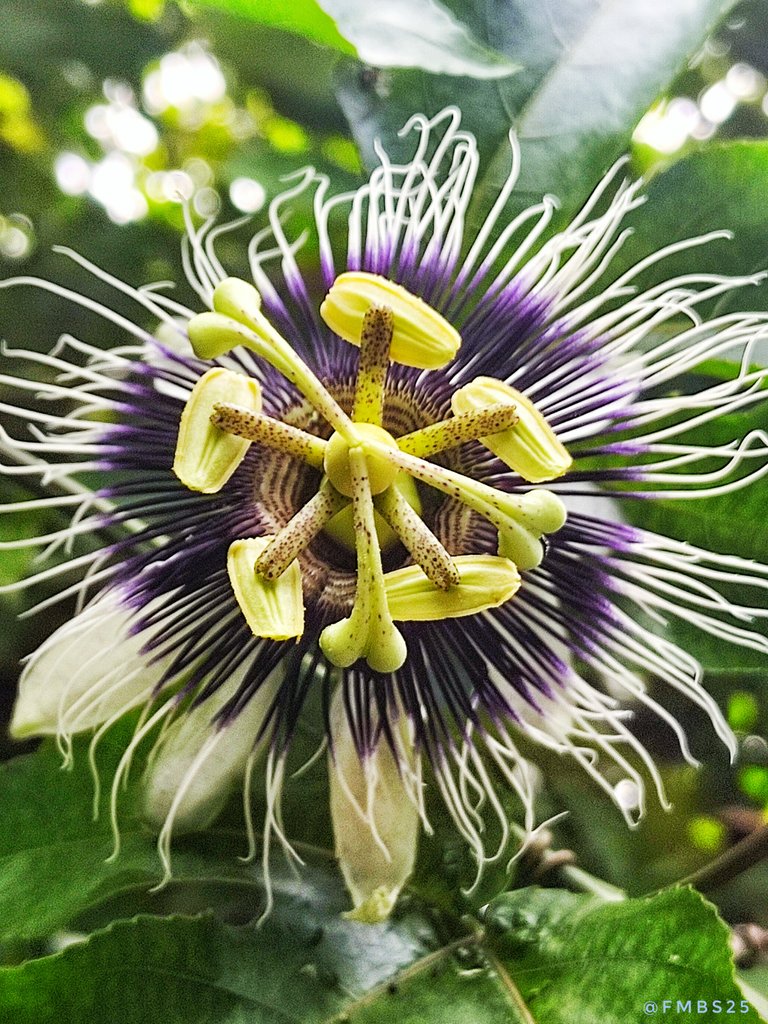 The leaves of this plant are also used to make infusions, since sedative and calming properties are attributed to the plant. In fact, I remember that my grandmother sometimes drank the infusion of its flowers and leaves to fall asleep, in addition to making a really delicious patchwork juice. Today this flower gave me a show, also with the visit of a bee without a sting, and brought me the pleasant memory of my beloved grandmother, that's how wonderful nature can be.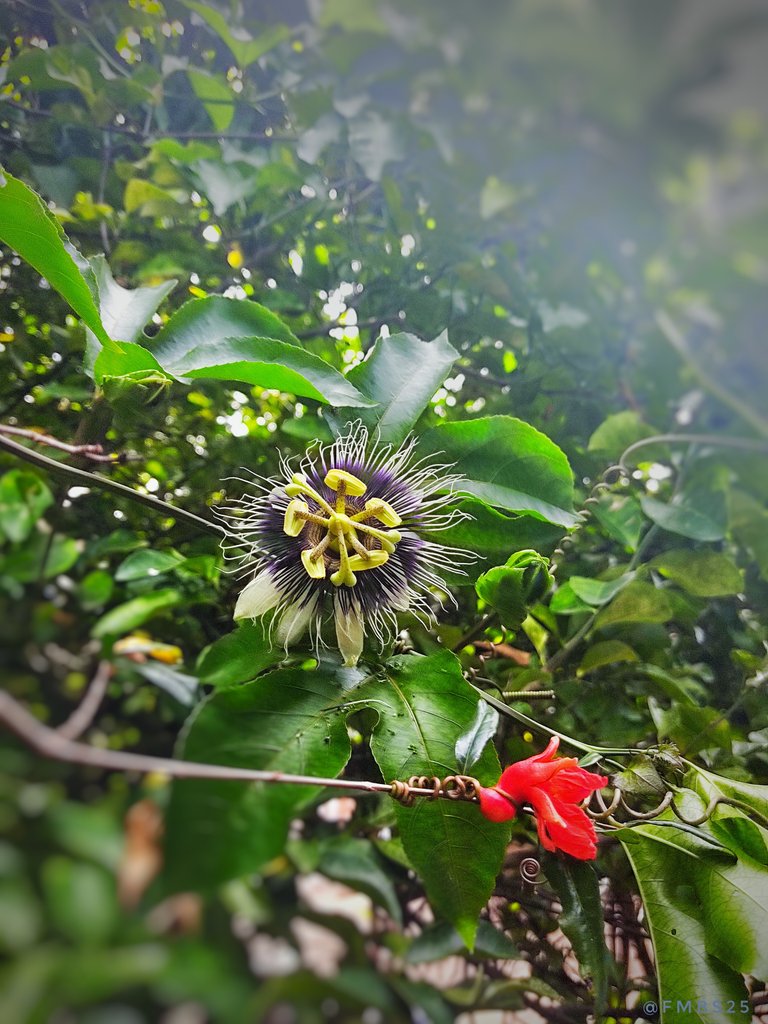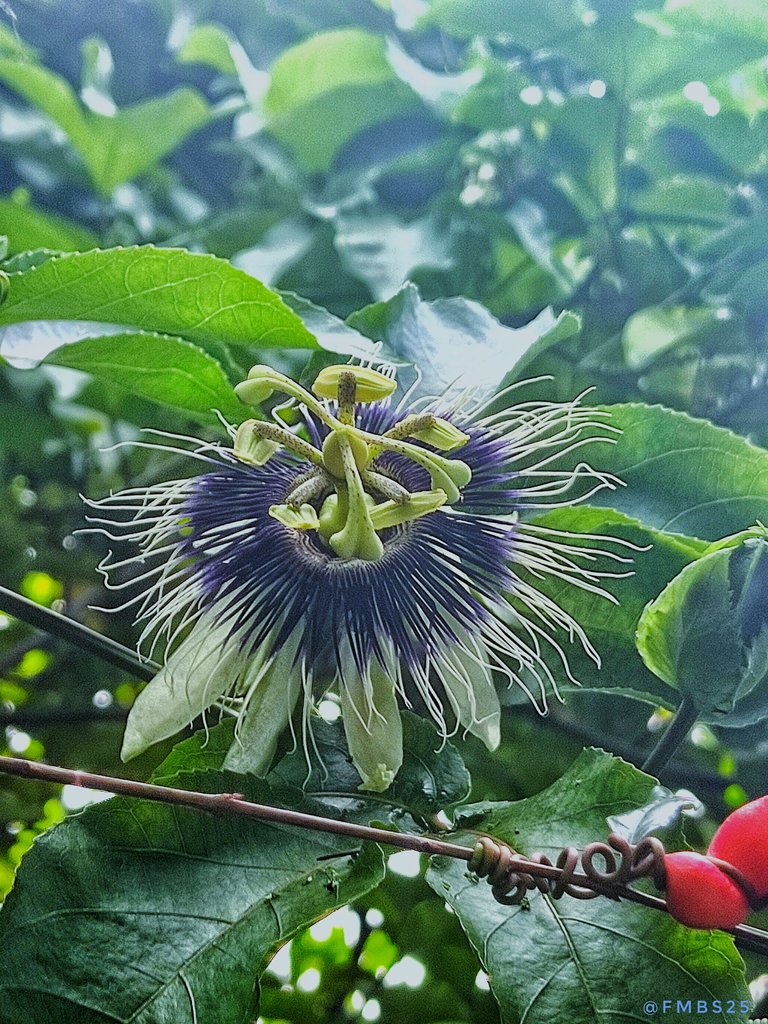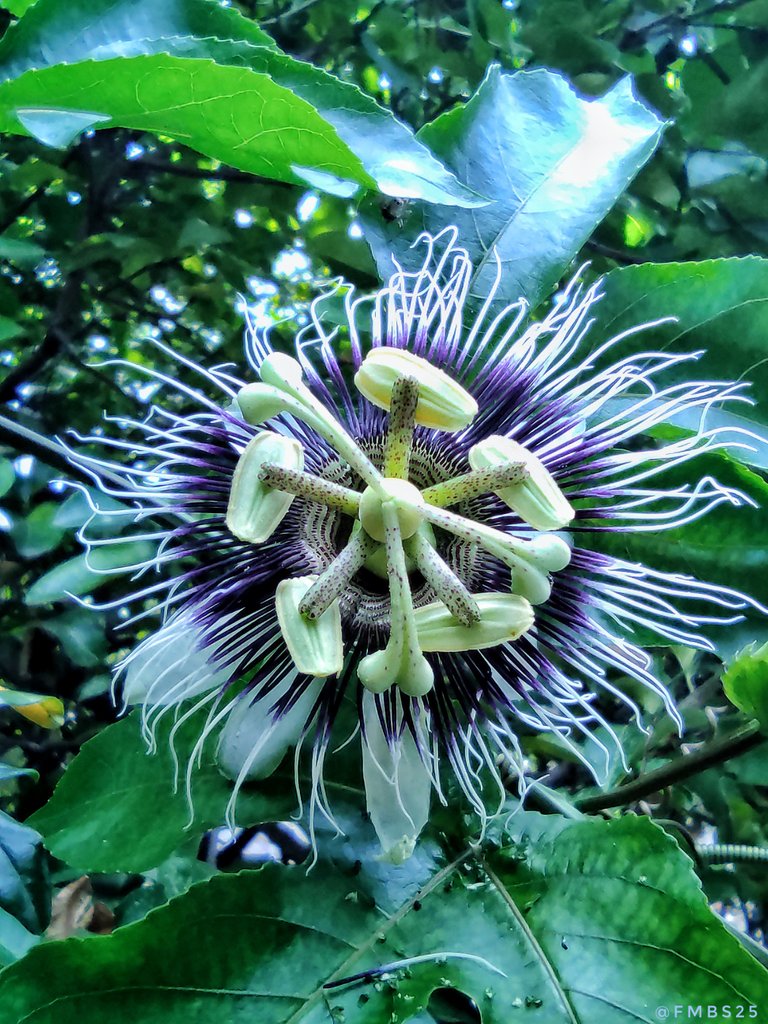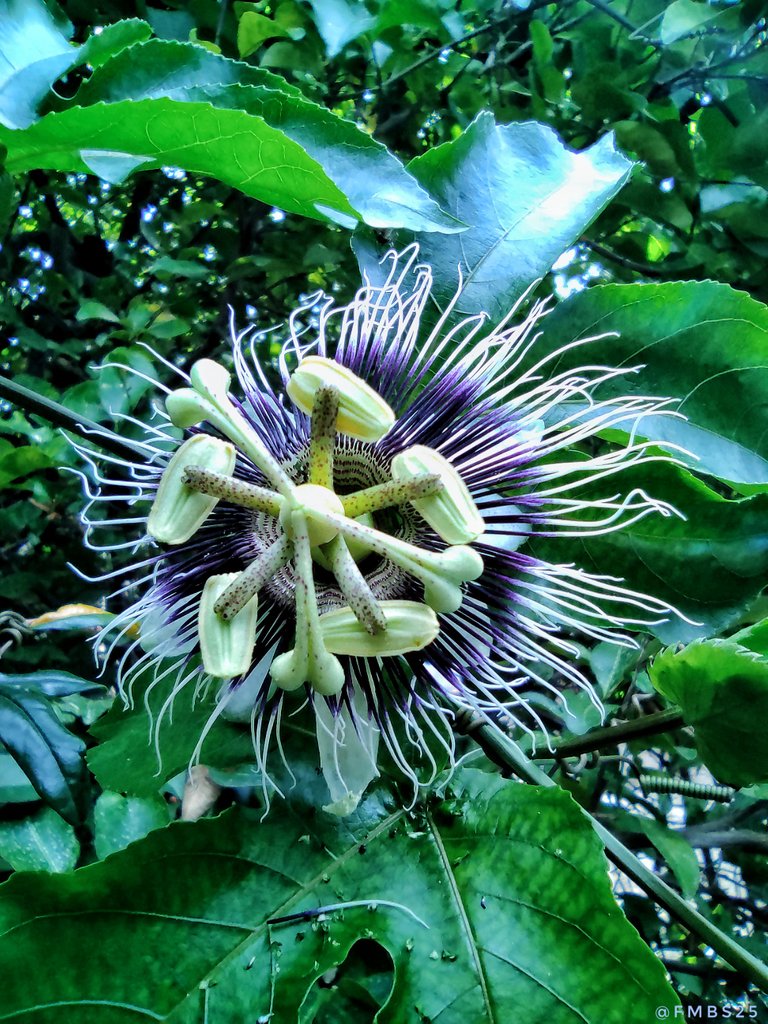 Images of my property, taken with the camera of my Xiaomi Redmi Note 9S Edited with Snapseed .
Thank you for taking the time to read this publication, if you have any questions, criticisms or suggestions, I would appreciate it if you put them in the comment box, and remember, you too can make magic in the kitchen wherever you go!


[ES]

Esta es por mucho mi flor predilecta, tan extraña como hermosa, y que a su vez da paso a una de las frutas más deliciosas que he podido probar, creo haberles contado hace un tiempo que en la casa de mi vecino ha crecido una gran planta de maracuyá - parchita, que se ha extendido y ha cubierto parcialmente mi árbol de limón, algo que realmente no me molesta, pues ha traído una gran cantidad de mariposas a mi jardín y ahora estas hermosas flores.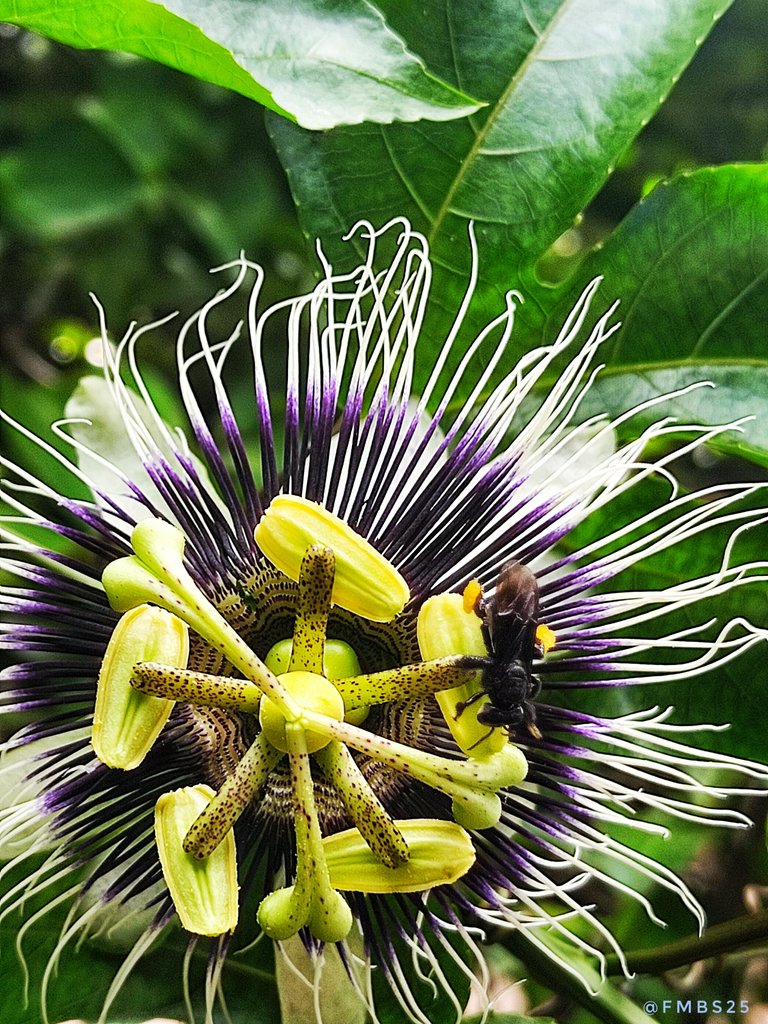 Flores que me anuncian que dentro de poco disfrutare de los frutos de la planta de mi vecino jajaja, de echo me dice el vecino que la planta está mucho más verde y frondosa en el lado de mi jardín, pues ellos para evitar la proliferación de las orugas de las mariposas pasionarias de alas largas le han agregado algunos pesticidas que la han marchitado, aunque de igual manera les sigue dando buenos frutos.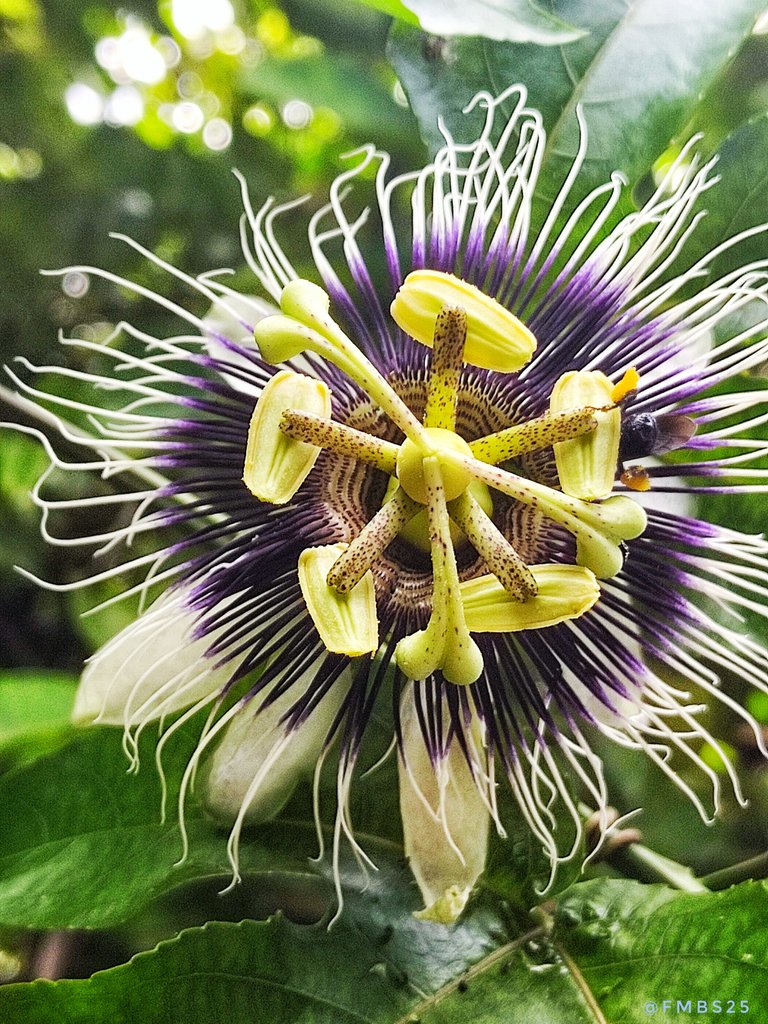 La Passiflora Edulis, nombre científico que se le da a la Maracuyá, parchita, chinola o fruto de la pasión, que son los nombres por los que se conoce esta planta, es originaria del amazonas y países tropicales, y en algunas ocasiones cultivada como planta ornamental por la belleza y toque exótico de sus flores, utilizada en la gastronomía tanto dulce como salada y de la cual se pueden utilizar tanto las flores como los frutos.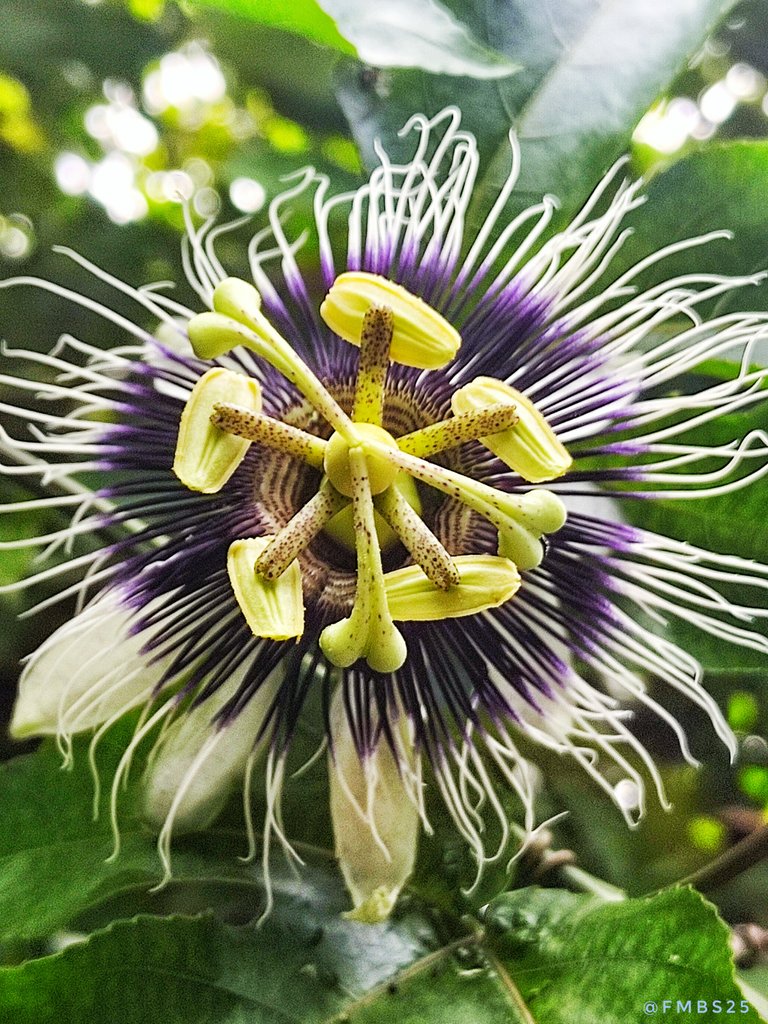 Las hojas de esta planta se utilizan también para realizar infusiones, dado a que a la planta se le atribuyen propiedades sedantes y calmantes, de echo recuerdo que mi abuela tomaba en ocasiones la infusión de sus flores y hojas para conciliar el sueño, además de hacer un jugo de parchita realmente delicioso. Hoy esta flor me regalo un espectáculo, además con la visita de una abeja sin aguijón, y me trajo el agradable recuerdo de mi amada abuela, así de maravillosa puede ser la naturaleza.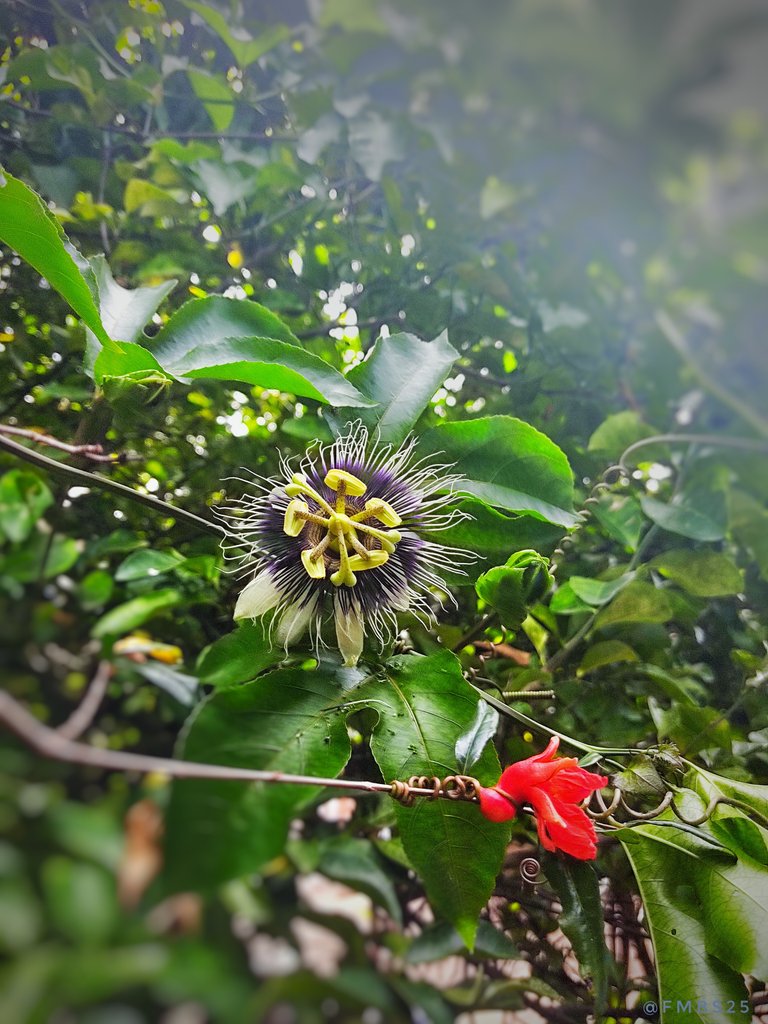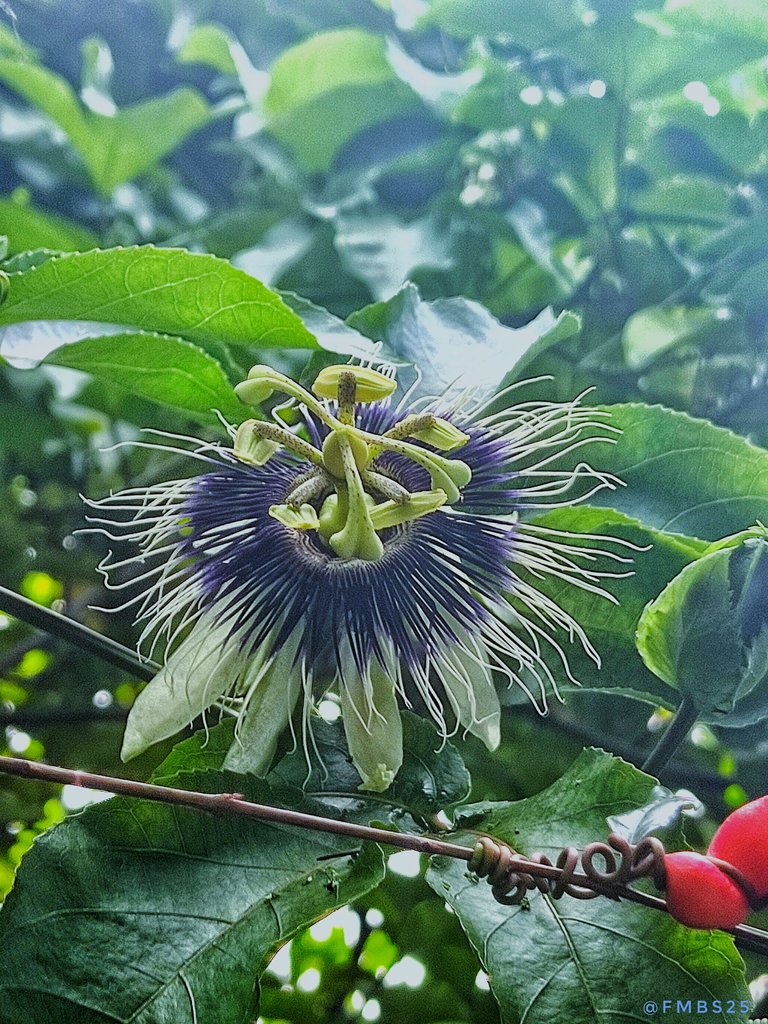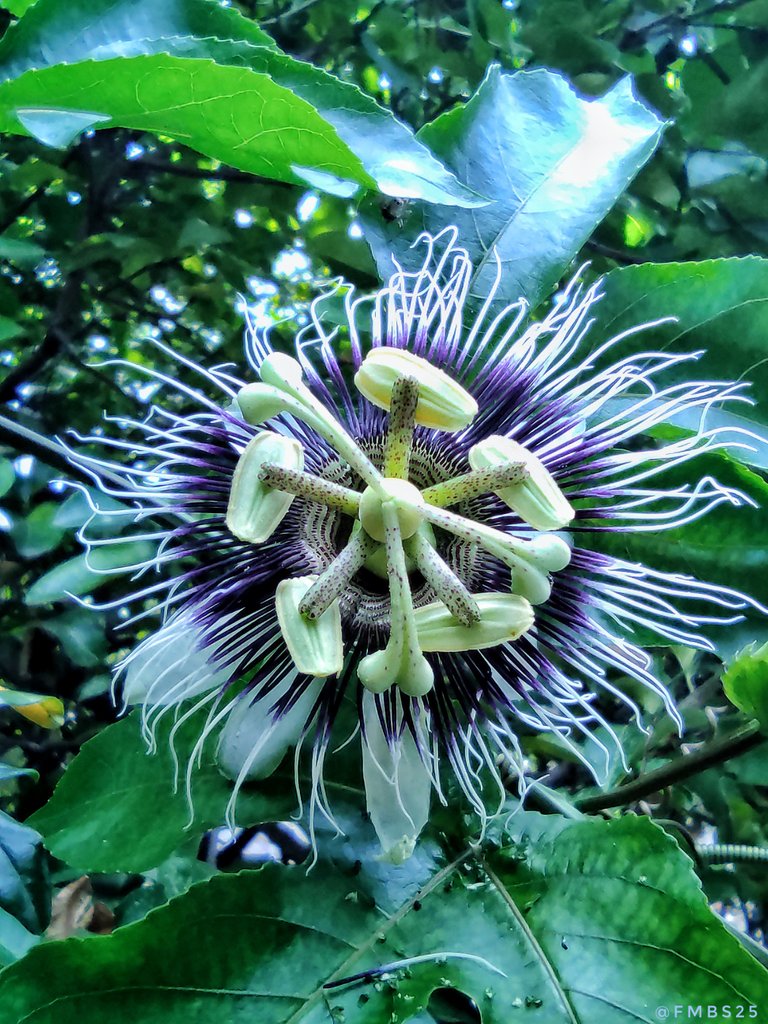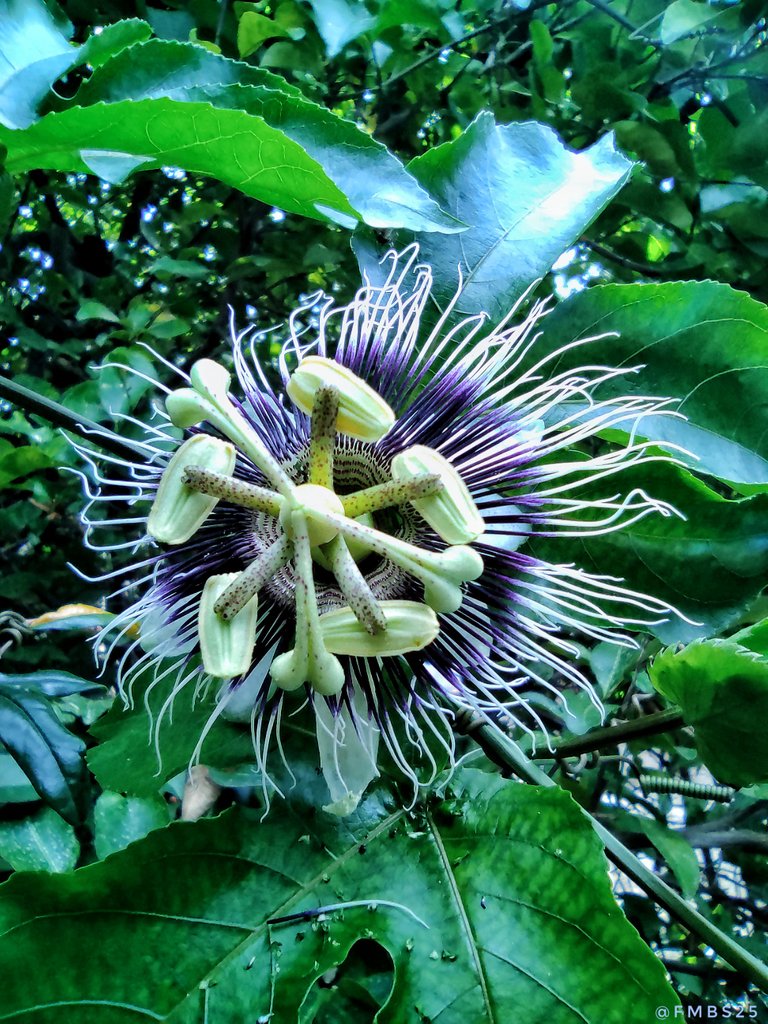 Imágenes de mi propiedad, tomadas con la cámara de mi Xiaomi Redmi Note 9S Editadas con Snapseed .
Gracias por tomarse el tiempo de leer esta publicación, si tiene alguna pregunta, crítica o sugerencia, la agradecería que la pusiera en la caja de comentarios, y recuerda, ¡Tú también puedes hacer magia en la cocina ya dondequiera que vayas!



Created by @robinsonlgil



---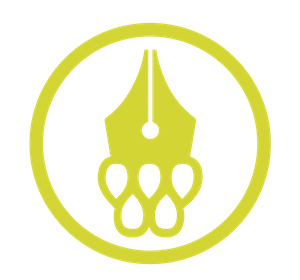 Come and support @Cervantes as Witness in https://peakd.com/me/witnesses
---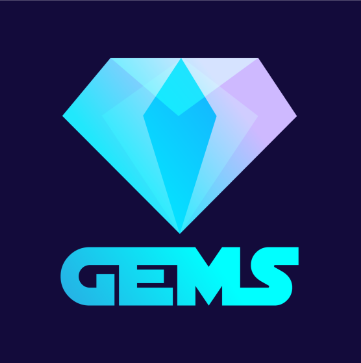 Join
@gems-community
's
Discord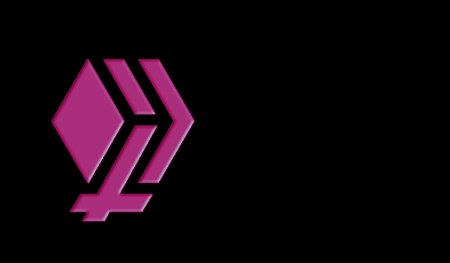 Created by @derangedvisions