I got my toenails painted.
---
About two weeks ago was backing a motorbike out wearing sandals in the kickstand ran over my big toe. OMG, It was blood and pain everywhere.
Fast-forward a few weeks and were hosting an event tomorrow, I don't want to walk around in sandals with the toe that still has blood underneath the toenail, as that's just unsightly. So today I opted to get my toenail painted a holiday best the red.
Join with me on this adventure as I show you the photos. :)
---
1
Here's the original damaged toe from a few weeks ago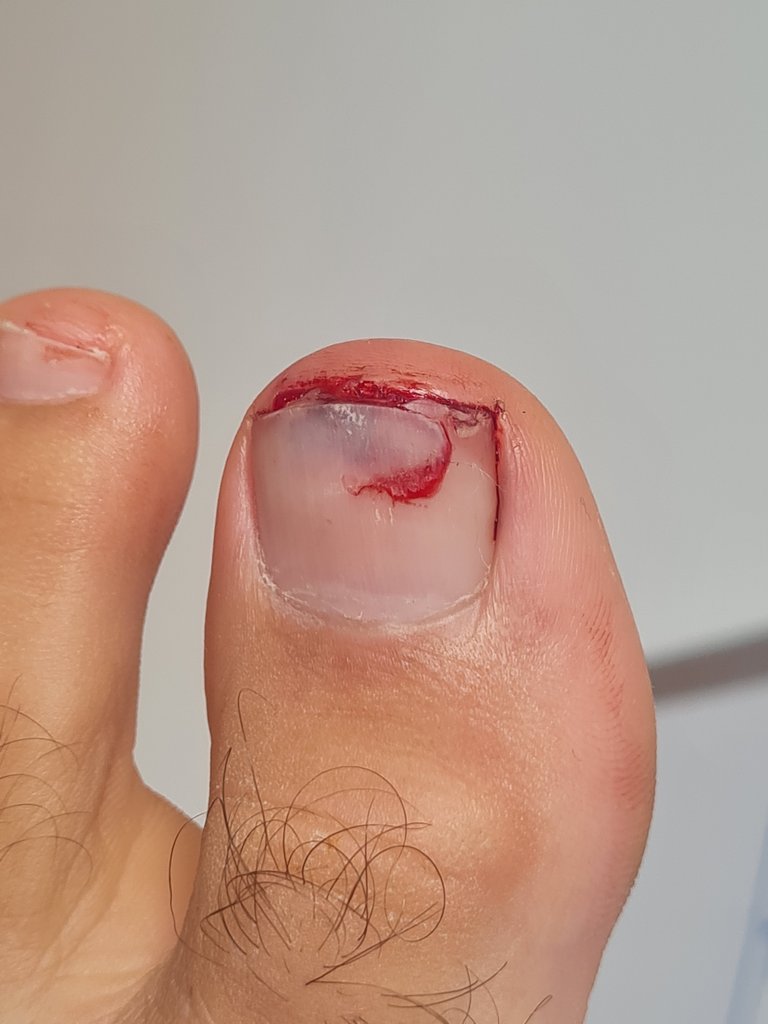 ---
2
Here the toes today, notice how that red is now become a weird bruised black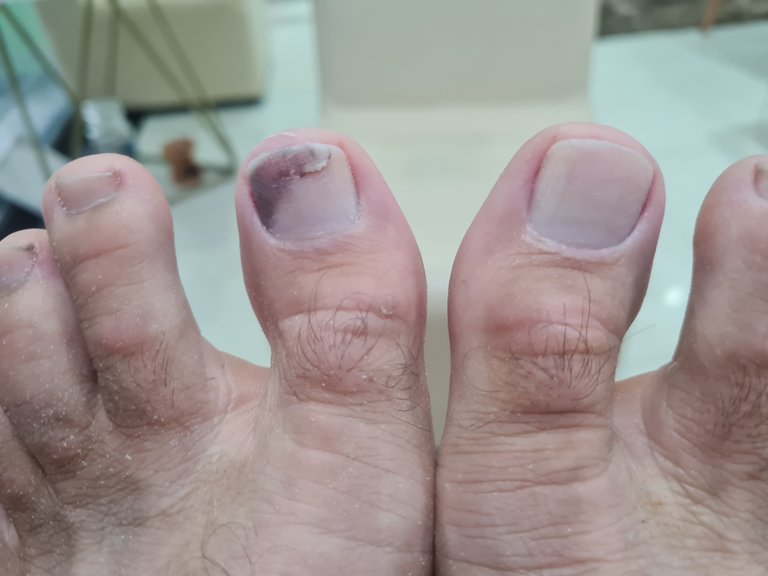 ---
3
I added some effects to make it look a bit more gnarly....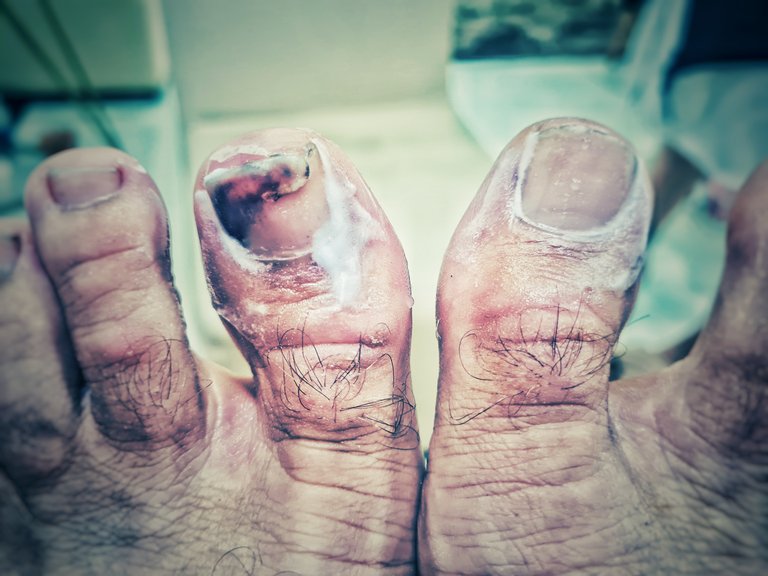 ---
4
I had to stick my Toe into this machine about 20 times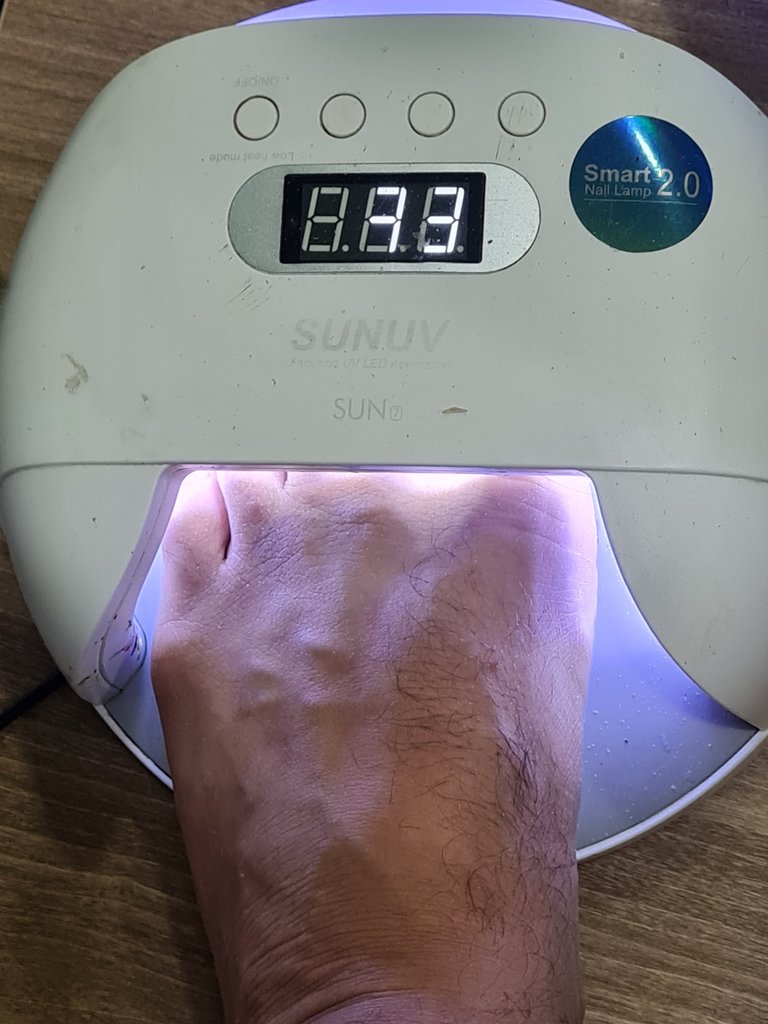 ---
5
But the results came out pretty good, I mean I kinda got turned on looking at my toes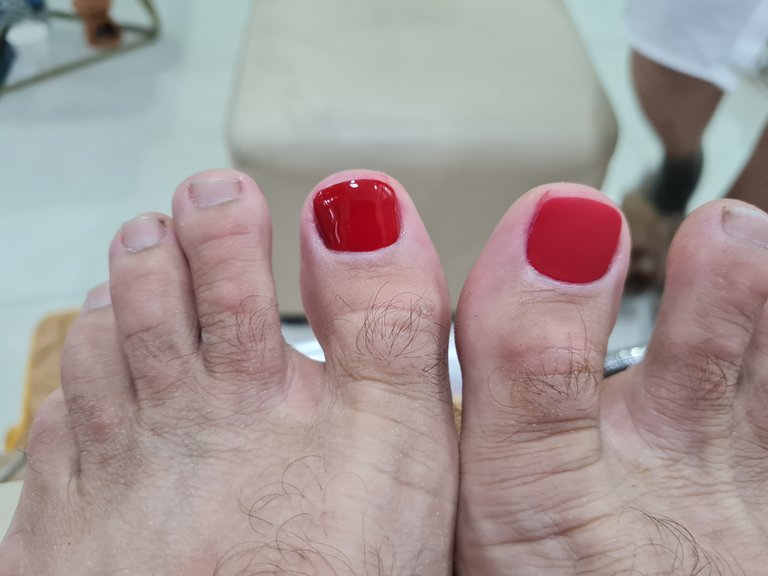 ---
6
Then they add the snowflakes.. AWE...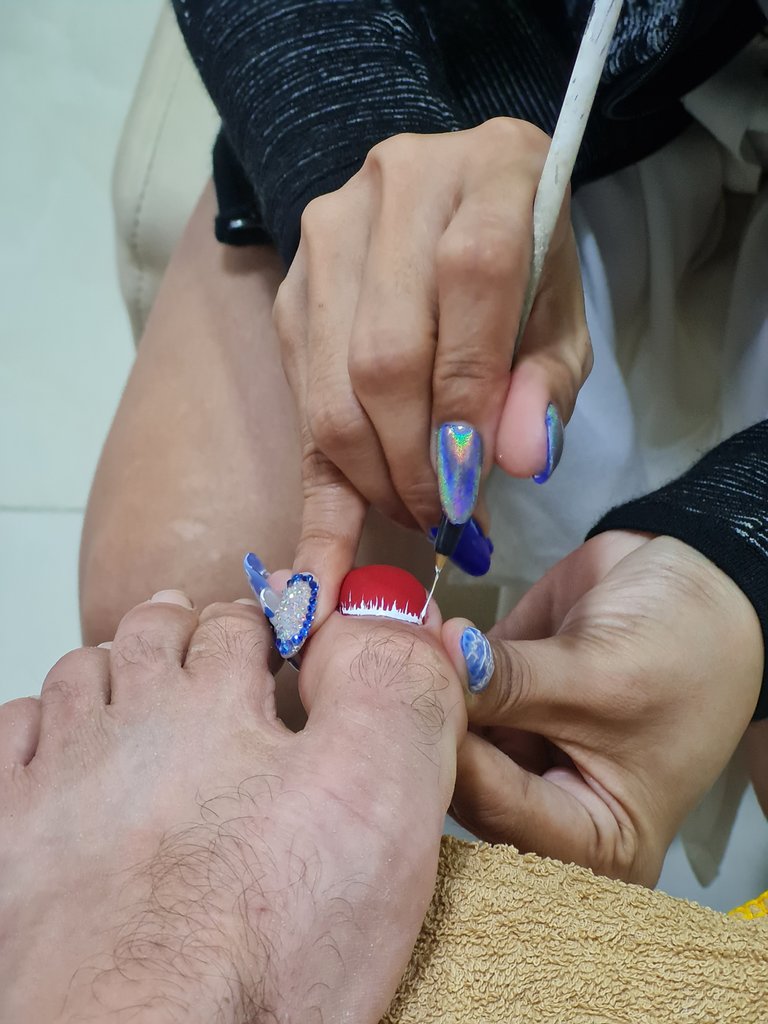 ---
7
And here is the final results, much better than the blood he stump I would think...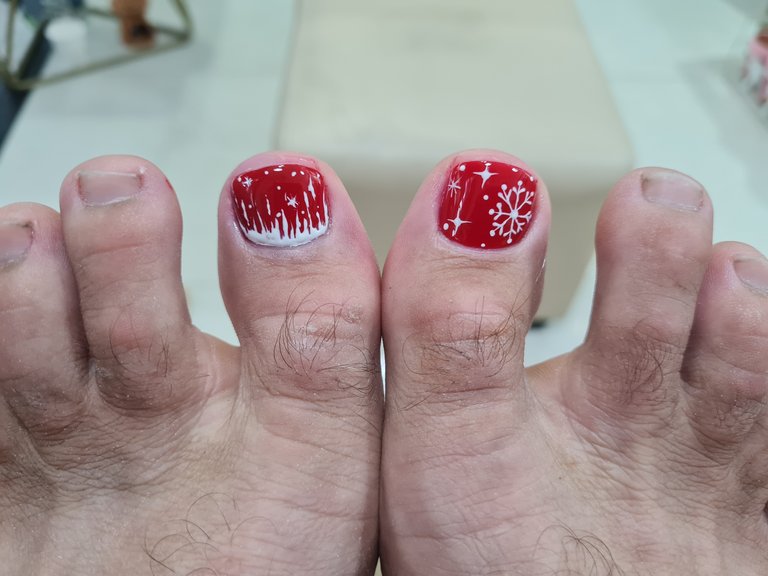 ---
8
Christmas morning here I come.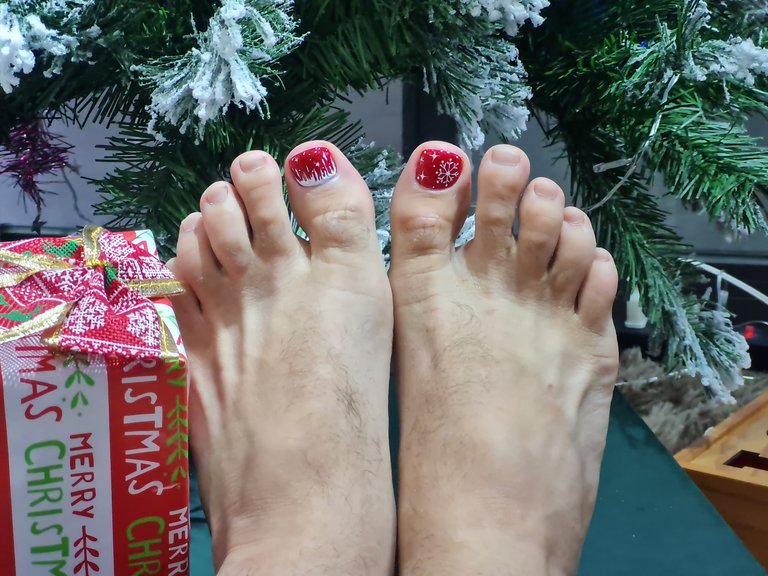 ---
Thank you for viewing this transformational process with me, I hope you enjoyed my toes as much as I do. :D
---
---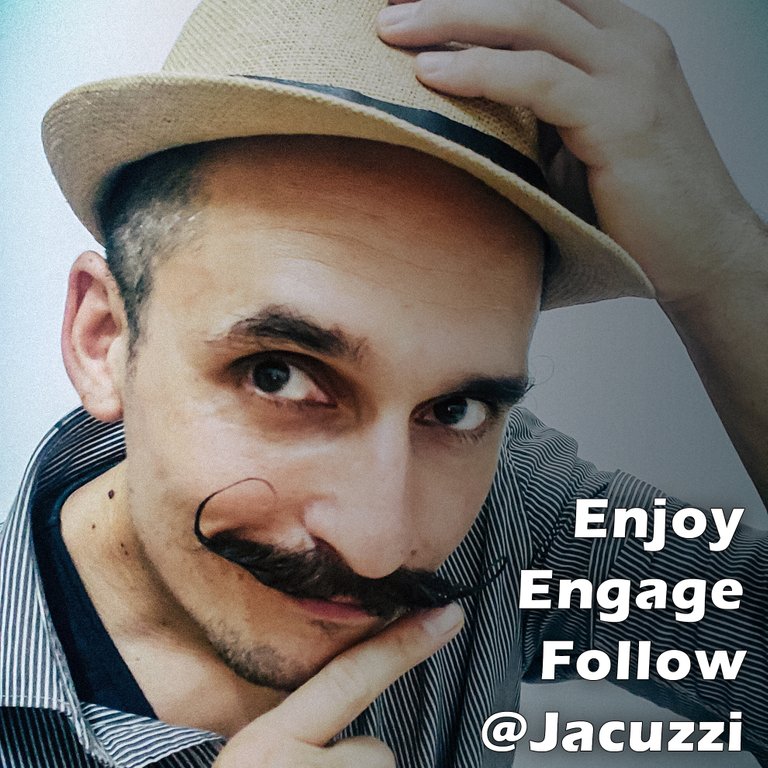 Help Support Ongoing Content
| | |
| --- | --- |
| Bitcoin (BTC) | 18zopjg9Y2VA1ouCqCZapN3UzdpK3UnMdm |
| Ethereum (ETH) | 0x849C33abCb753540fD0D6cDd25df05BC20a1254E |
| litecoin (LTC) | LdWUz5haDfkn4D1fxmte8nJePEGjJv6Lqh |
| Bitcoin Cash (BCH) | 1DRRtY3j5xzx6Dn9ofQgoosXdqGVsYYNcU |
| Helix (HLIX) | HPnubkb9FBtSZKPjRvqD166BX4vPK3GtAz |

Thanks for reading my post, you inspire me to keep posting!
Thank you for your support!