Today was a terrible, terrible day in the life of a stay-at-home-mum, during school holidays, with no transportation to wile childly boredom away.
It was a day... without internet service.
😱😱😱
Oh, the horror.
I am being facetious, of course. 🤣 But over-exaggeration is the key to the hearts of the internet, yes?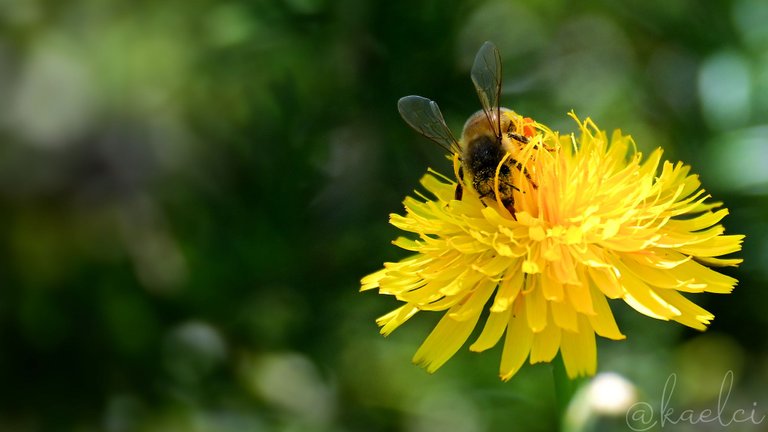 My son and I spent the entire day outside, hunting for busy little bees to quietly and carefully take photos of. The sun was high and bright, but I really enjoyed the few scattered moments when a cloud would pass over and allow me the most perfect daytime lighting to hit my subjects...
...like above! It's my favourite photo of the day. This little worker bee is perfect in my eyes. Clear, nicely coloured, no shiny white wings, and you can see her little face covered in pollen. 😊 She's adorable!
Too much sunlight and their wings are too shiny and, honestly, I have no idea how to fix that type of thing.
Some of the photos turned out alright, regardless of the excessive sunlight showering my subjects with shiny white. I tried to equalise the brightness with flash, but although the colour was nicer, my bees weren't able to be captured so clearly.
I'm a noob. I'll slowly work it all out.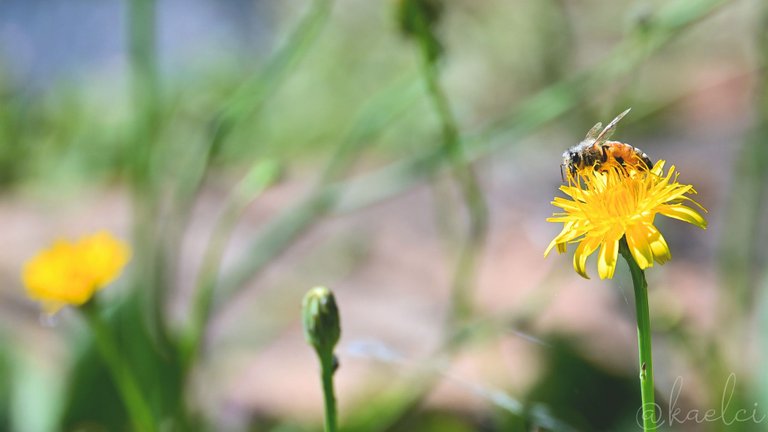 Thanks to our excursion into the wilds of the backyard today, I learnt a little bit about bees. Because every time I took a photo and zoomed in on it, I found something of interest and so rushed to my phone (which still had mobile internet, at least) and googled things.
I asked what a bee tongue looks like, because I was certain I had captured one despite not having a macro lens. And I asked the Great Lord Google if bees carried orange bags on their legs.
Yes, they do; that's where they store the pollen!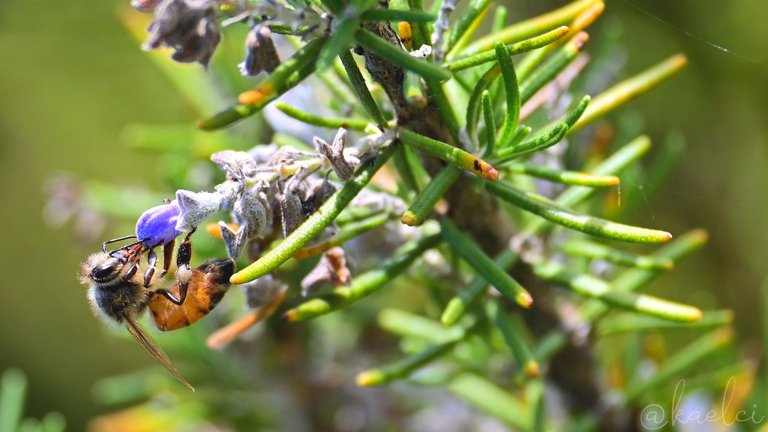 The photo above, you can clearly see it's little proboscis, or, tongue. 😁
I was so pleased.
I hope you enjoyed these bees as much as I did. Unfortunately, later in the afternoon, we were chased back inside by two angry wasps. 😅 Such is life.
Until next time! 😊📷🐝
---
All photos in this post were taken by me, @kaelci and were snapped with a Nikon Z50 and 50-250mm lens.