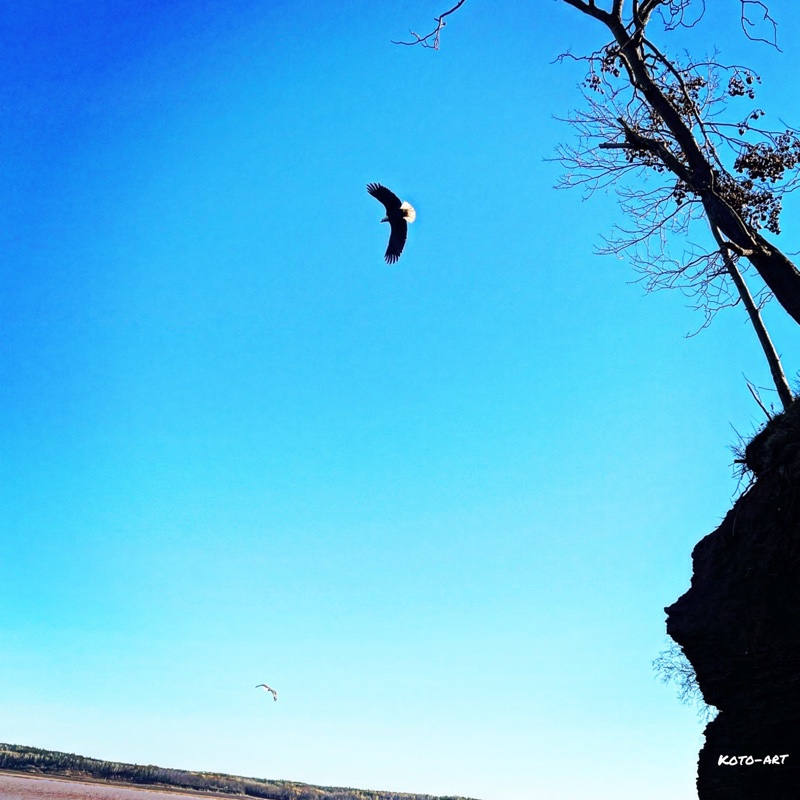 "Eagle Fly Free"
I went to Blue Beach the other day with my dog and husband. My dog's favorite place. It was the day before Halloween. I saw eagles very close to us. One of the songs by the band Halloween is called "Eagle Fly Free." The beach atmosphere was very calm and peaceful which is totally different from the song or the event of Halloween.
Two eagles were in a tree on the edge of the cliff. They were sitting and watching the ocean quietly. When we got under the tree, they flew away. I love watching eagles. They are very cool, gentle, and holy.
"イーグル・フライ・フリー"
ブルービーチという海に先日犬の散歩に行ってきました。私の犬のお気に入りの場所です。ハロウィンの前日でした。とても近距離でわしを見ました。バンドのハロウィンの曲に「イーグル・フライ・フリー」という曲がありますが、その曲とはまったく反対で、この海はとても落ち着く穏やかな場所です。
わしが2匹、崖の上の木で休んでいました。彼らはそっと海の方を見て座っていました。ちょうど私たちが木の下に着く頃、彼らはサッと飛び去っていきました。わしを眺めるのがとても好きです。わしは格好良くて、優しくて、神聖な生き物です。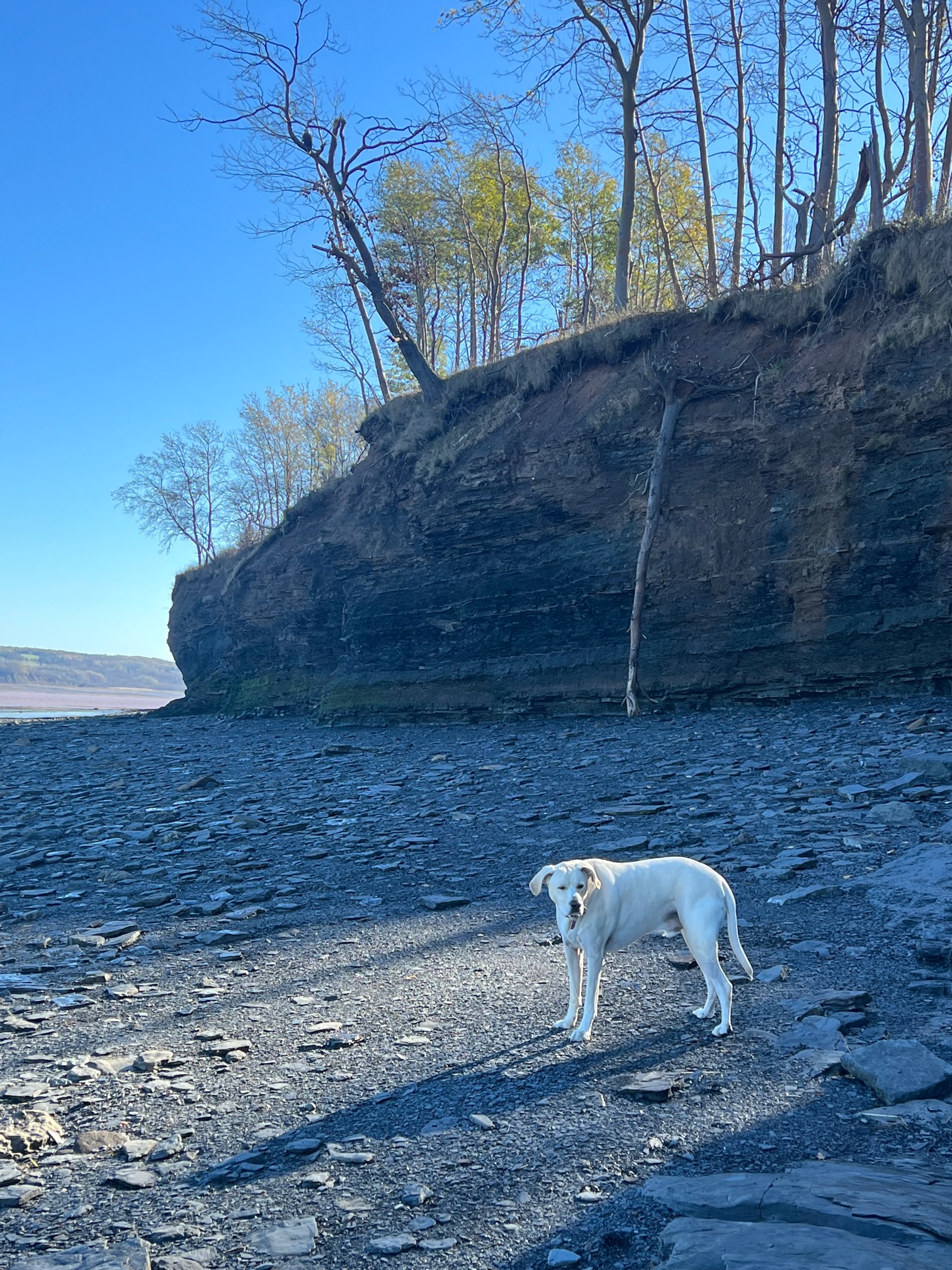 Happy boy on the beach. He is serious about exploring.
海で嬉しそうなワンコ。真剣な様子で探索中です。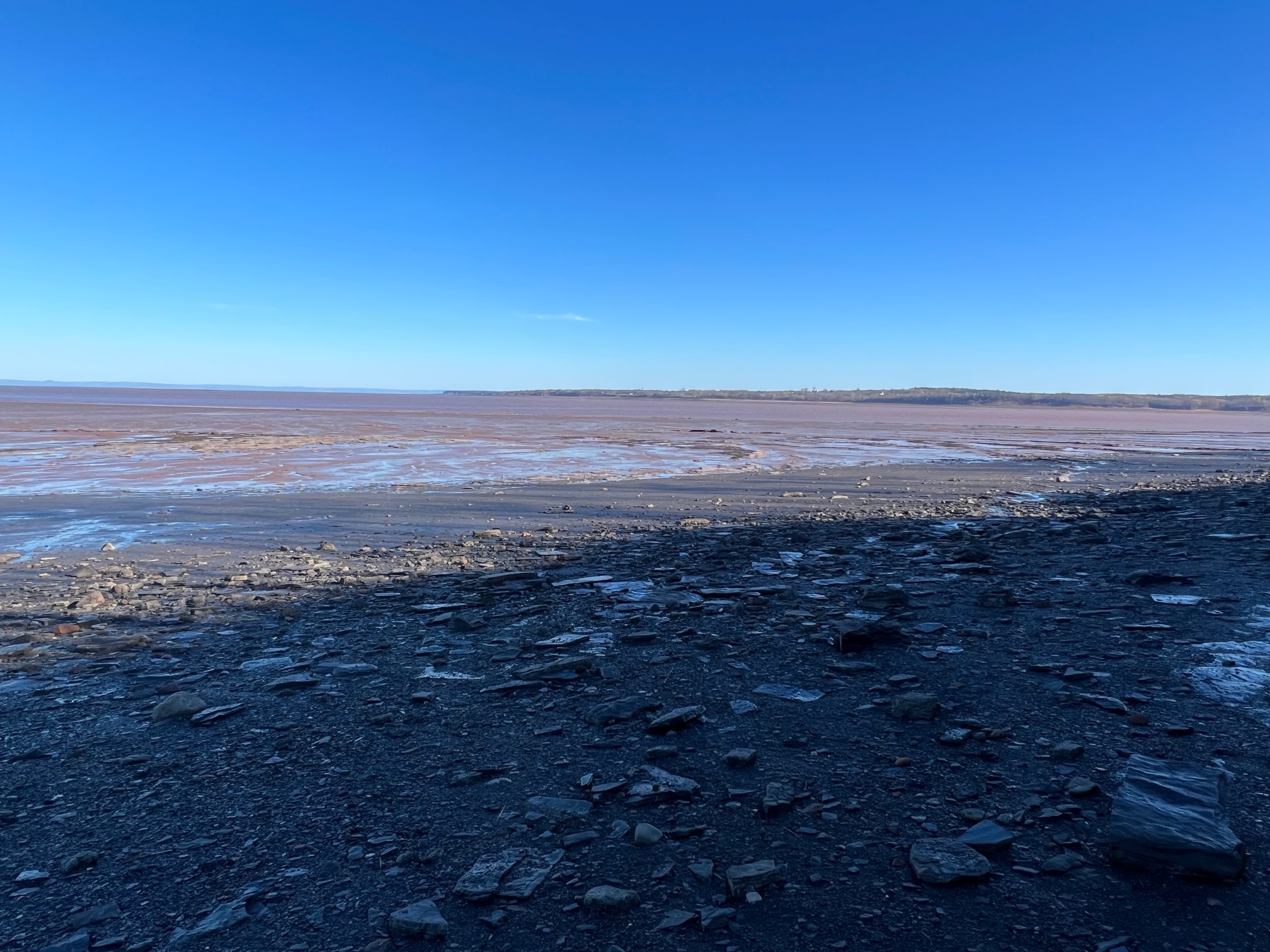 Tide out around 11:00 am on that day.
この日の引き潮は午前11時くらいでした。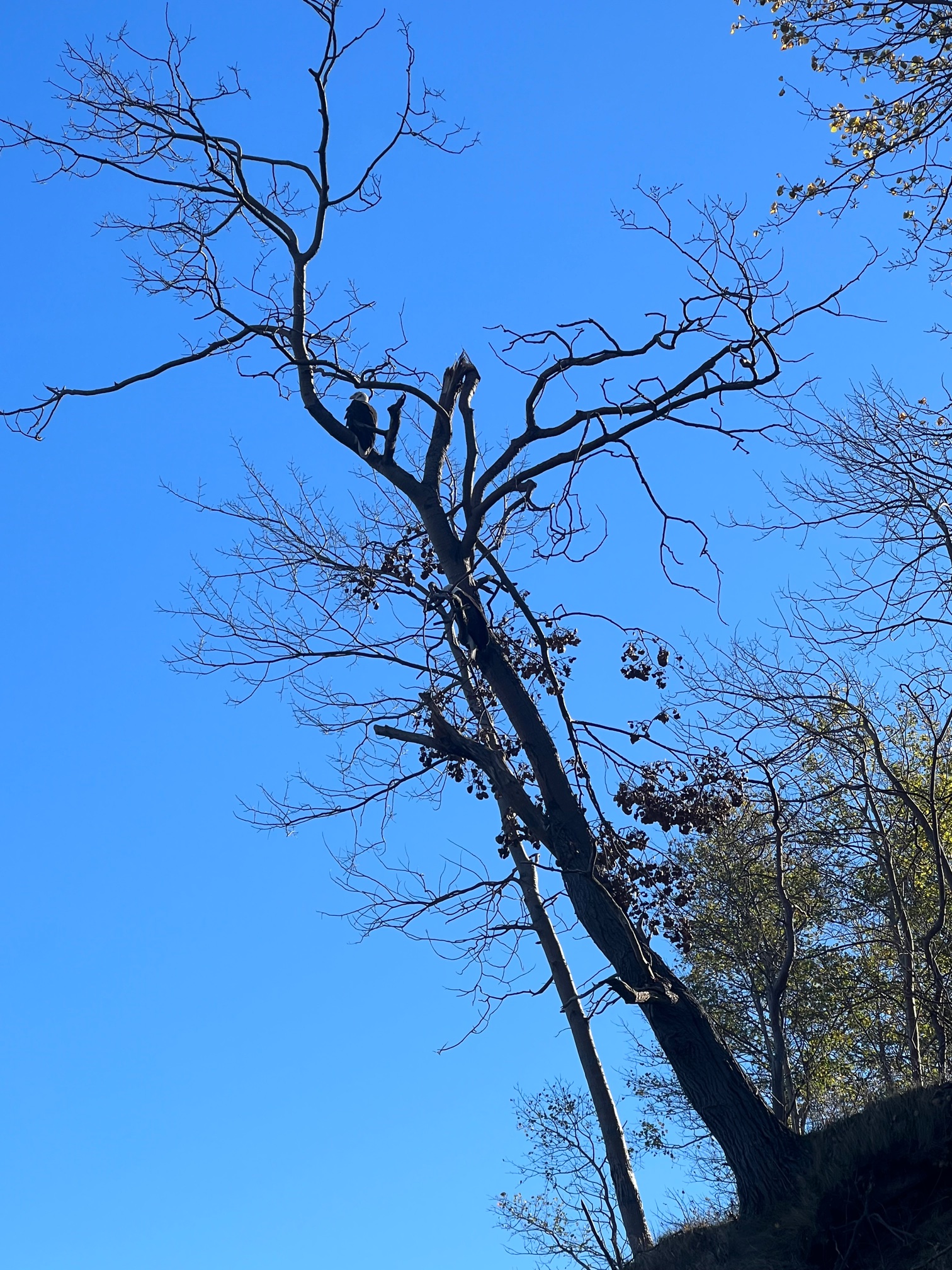 There is an eagle in the tree.
木の上にわしがいます。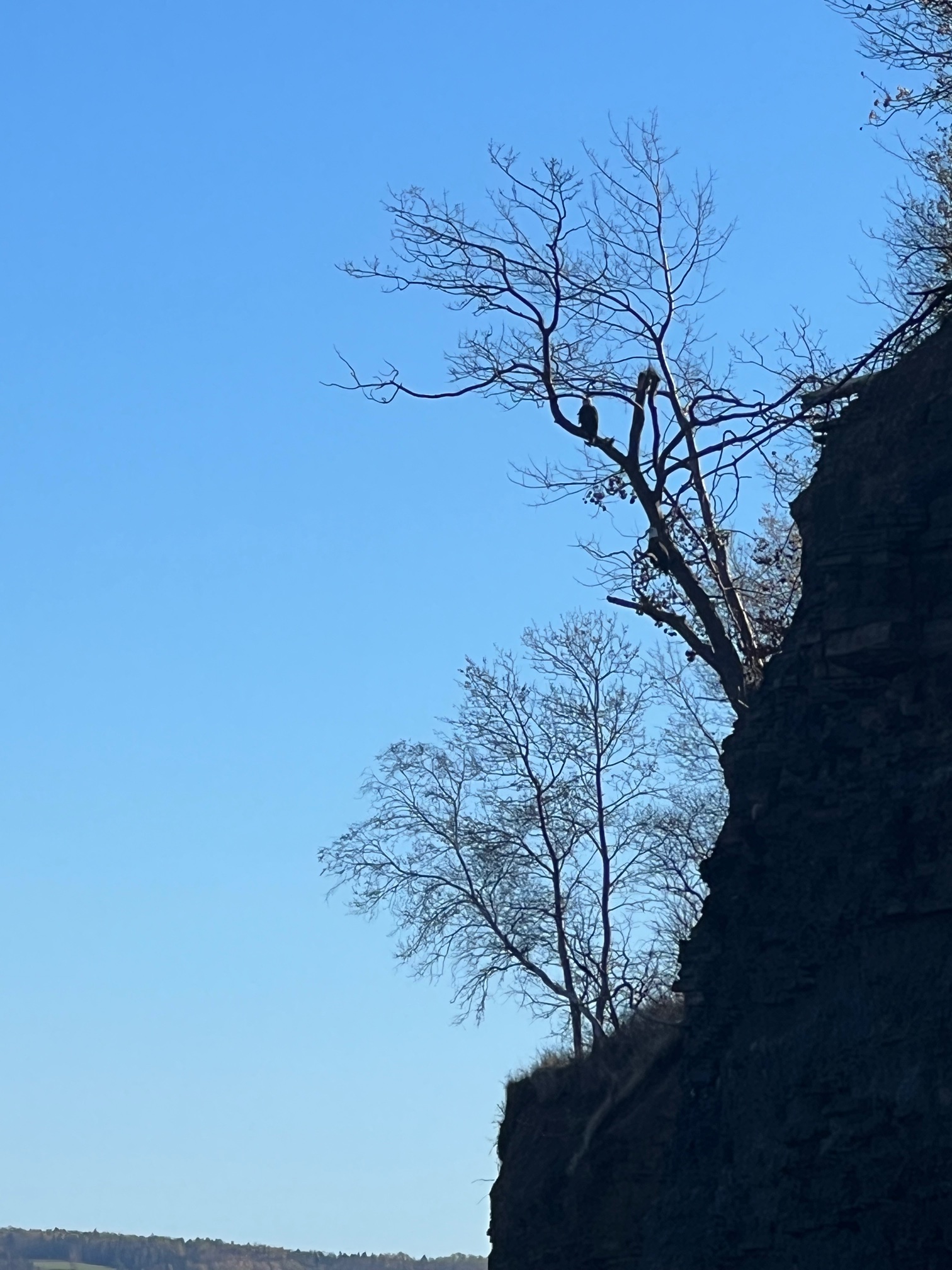 Oh, actually two of them.
あ、2匹ですね。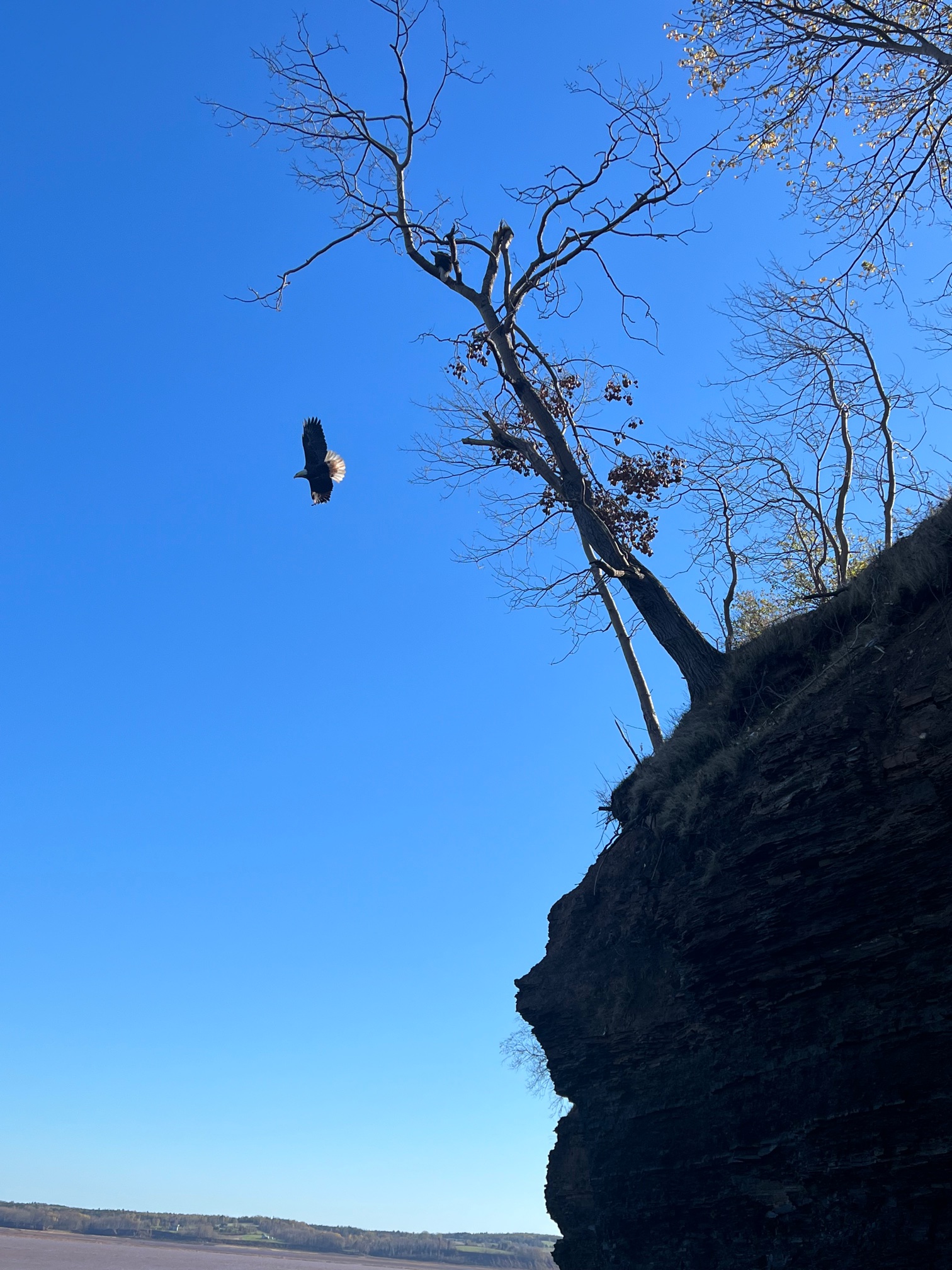 They flew away dynamically.
ダイナミックに飛んで行きました。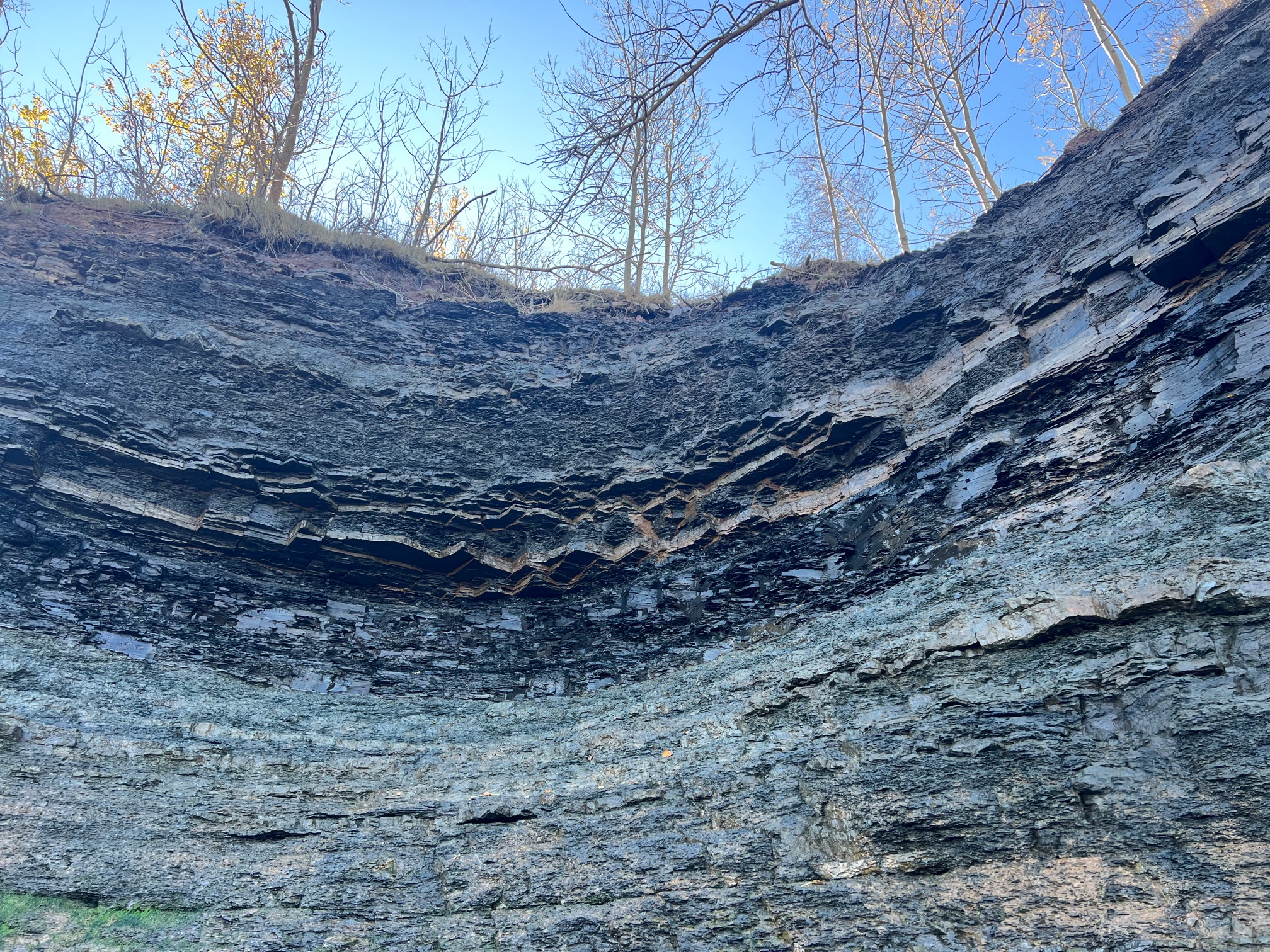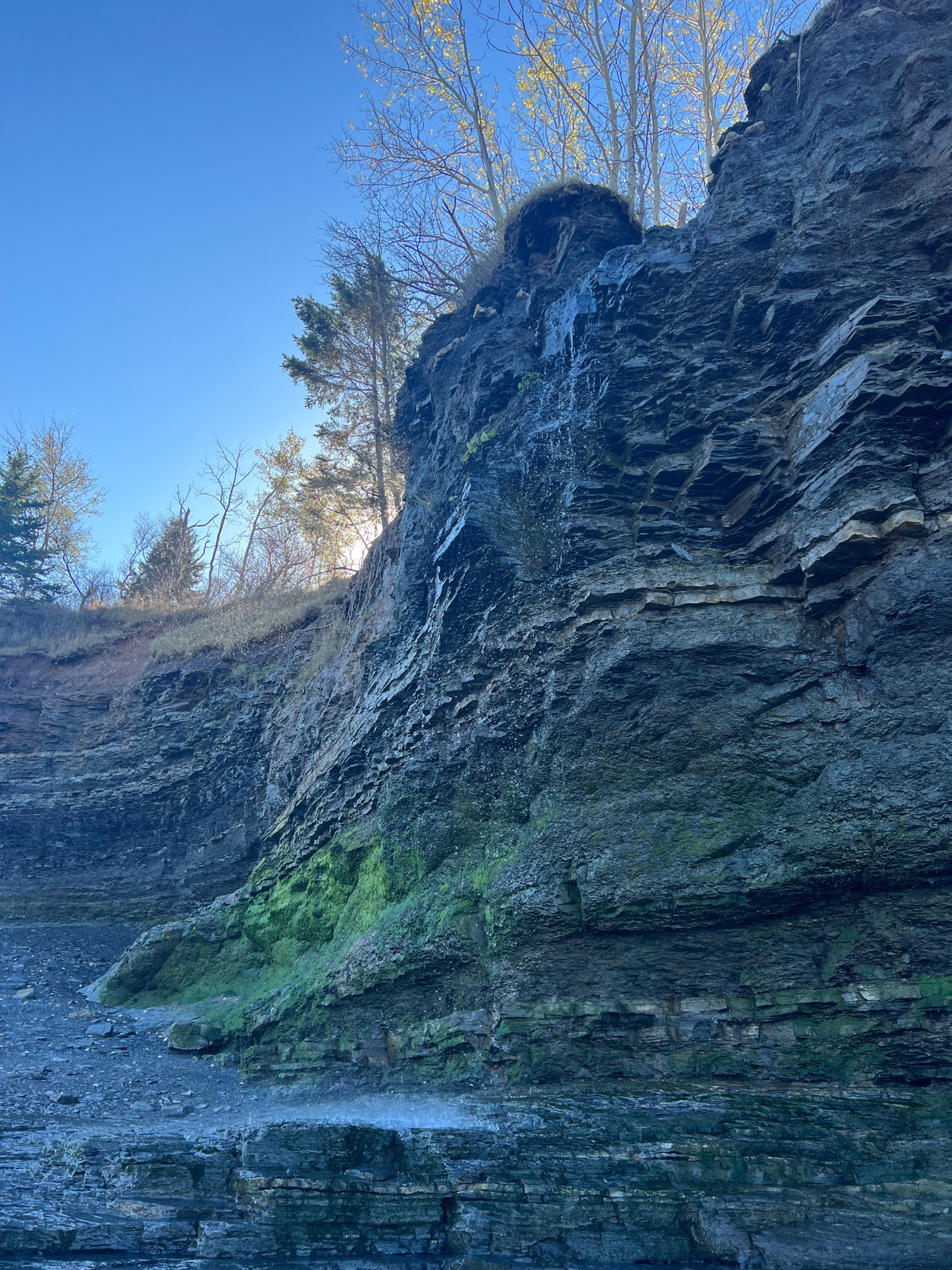 Enjoyed checking the stratum.
地層を楽しく拝見。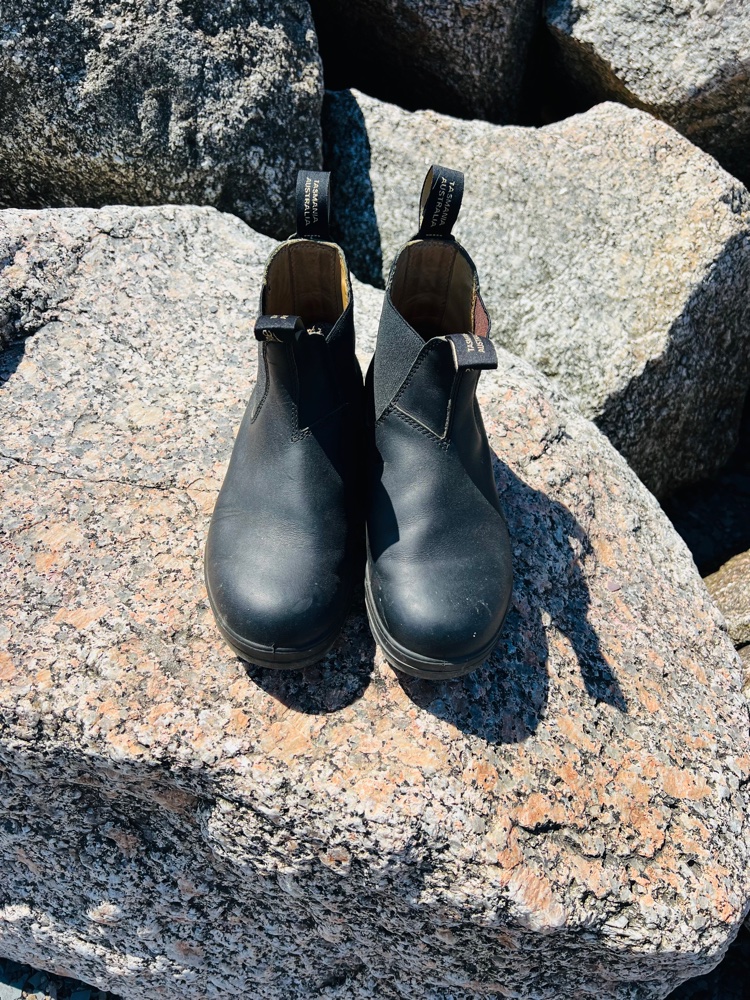 Also enjoyed barefoot massage walking on the stones. I love Blundstone boots a lot because they are very light and easy to walk. They are good for Nova Scotian weather even though they are originally from Tasmania, Australia.
それから石の上を裸足で足ツボウォーキングをしました。Blundstoneのブーツは軽くて履き心地抜群です。元々オーストラリアのタスマニアのブランドですが、ノバスコシアの気候に合っていると思います。
Blundstone: https://www.blundstone.ca/?gclid=CjwKCAjwzY2bBhB6EiwAPpUpZgRR7g6aAtBbZD9zO5bPV69otinY5wPqHNGQCZbiA8x_c8QQNx76fxoCOd0QAvD_BwE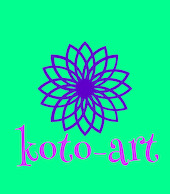 My Site: https://koto-art.wixsite.com/mysite-1/home