I was enjoying a Sublime Sunday doing one of my favorite things, which is having morning coffee on the back porch. One of my others is having some time to take photos of our feathered friends at the feeders.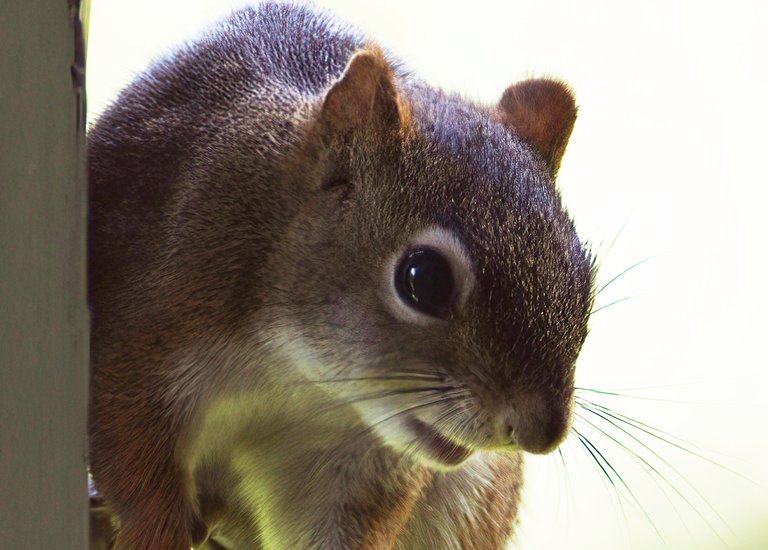 But low and behold, this morning we had a thief! A bold, brazen, broad daylight thief! This bird had no feathers, but fur. I was able to get a few photos before Betty the Monster puppy discovered us and chased it away.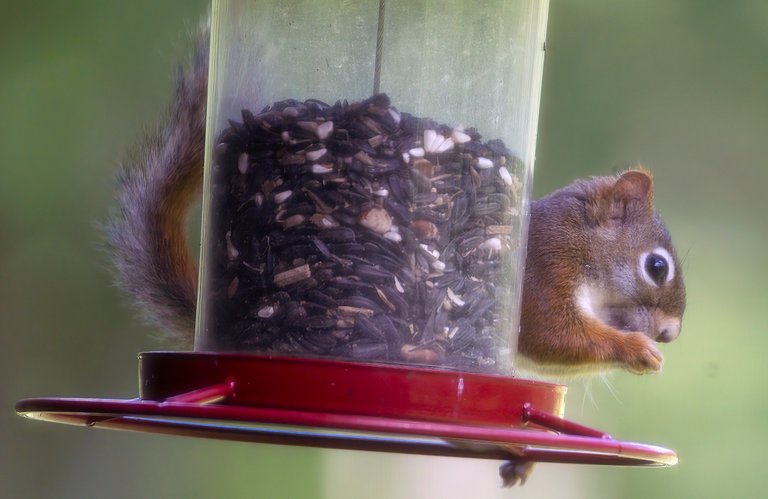 Maybe if I just hide behind this feeder....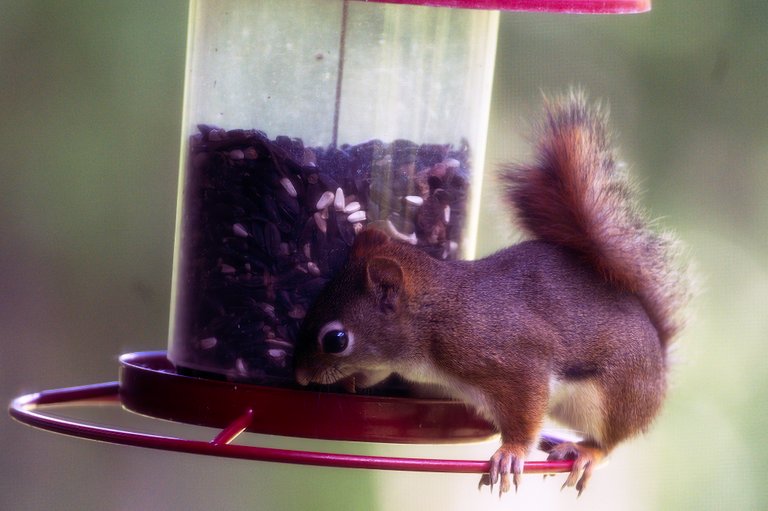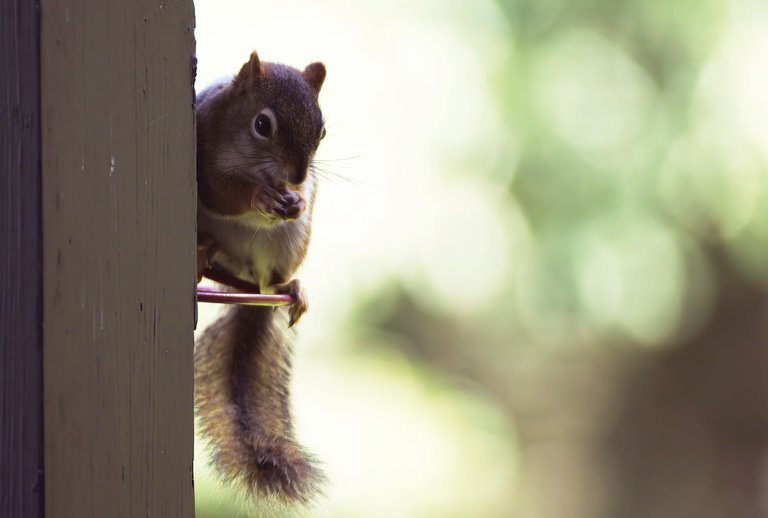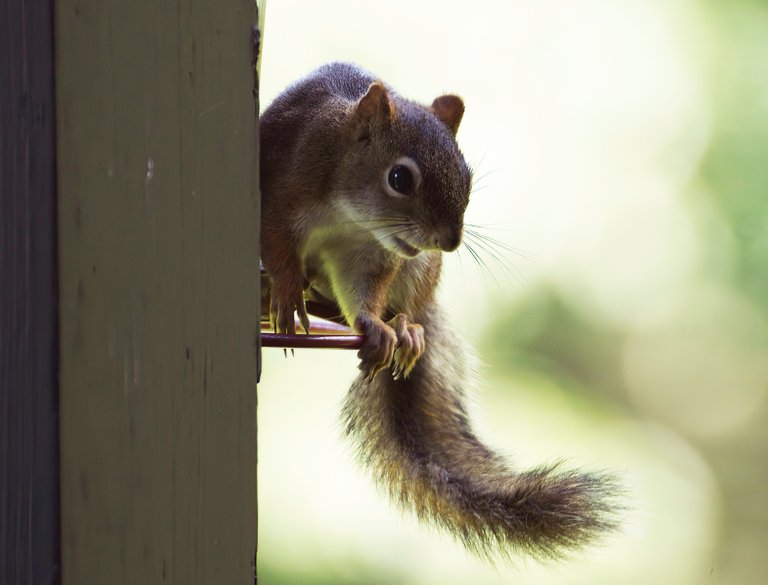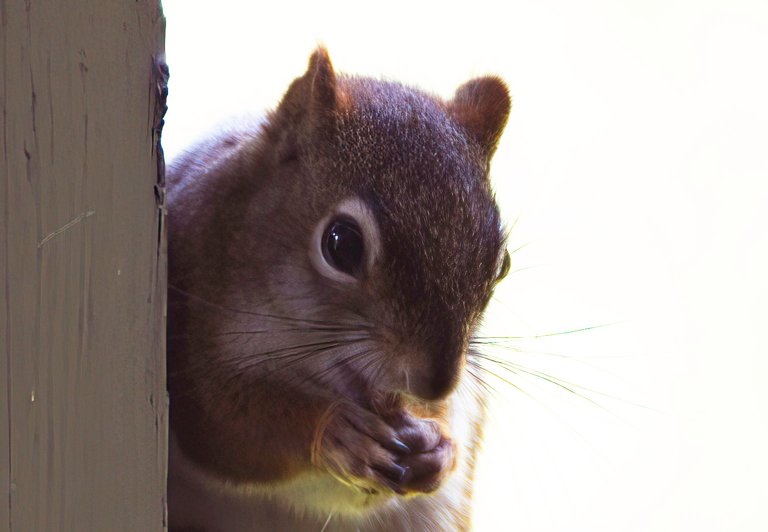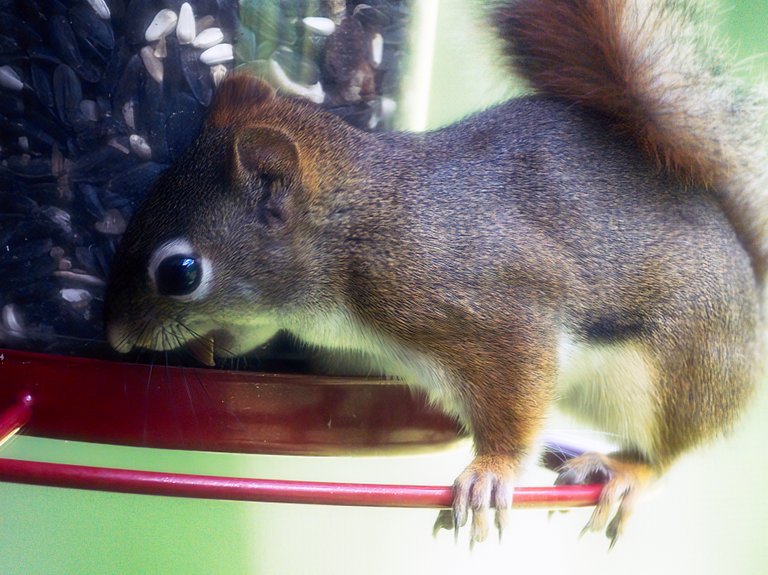 How about just a little taste?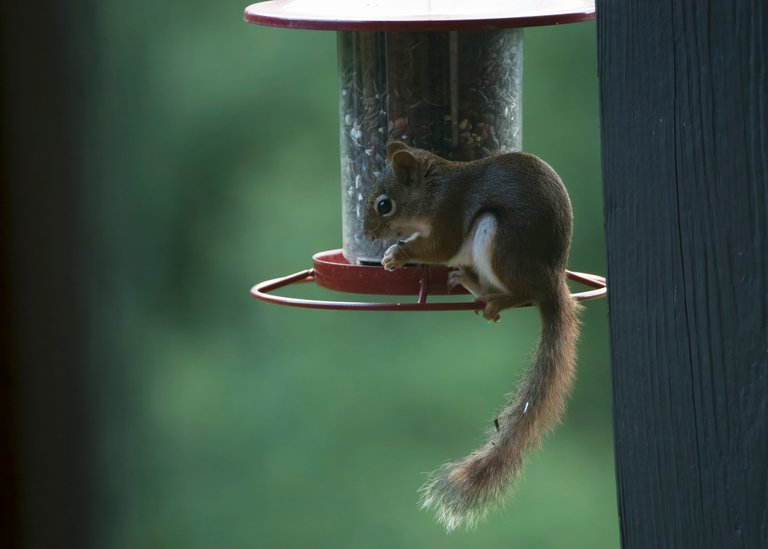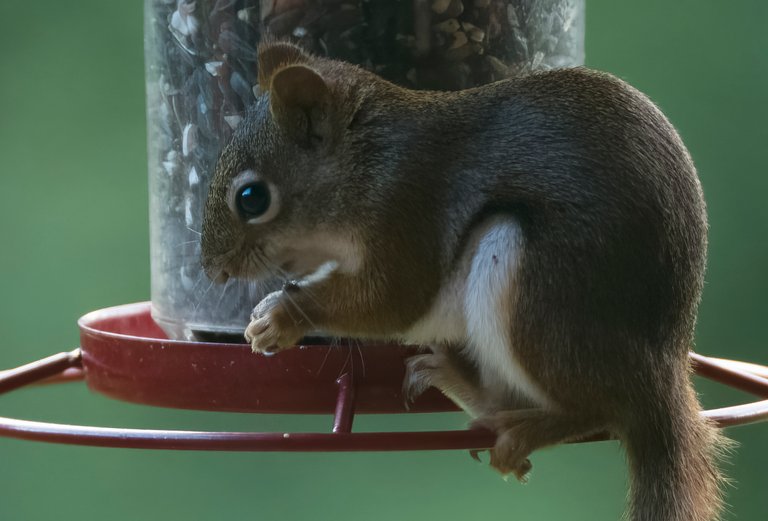 All photos original work copyright 2022 by the author of this post.
Shot with Sony A7rIV and Sony 100-400 zoom lens.
No squirrels were harmed by Monster puppy Betty in the making of these photos. :)