The first snow this year. Hooray!🙃 Unfortunately, there are fewer and fewer snowy days in my town, so it is a great joy when the snowfalls. The morning after the snowfall during the night is an incredible moment in winter. So I decided to go to work on foot, and enjoy the winter idyll a bit. It is a little less than 3 kilometers from my house to work. I woke up earlier than usual and I started my walk around seven in the morning.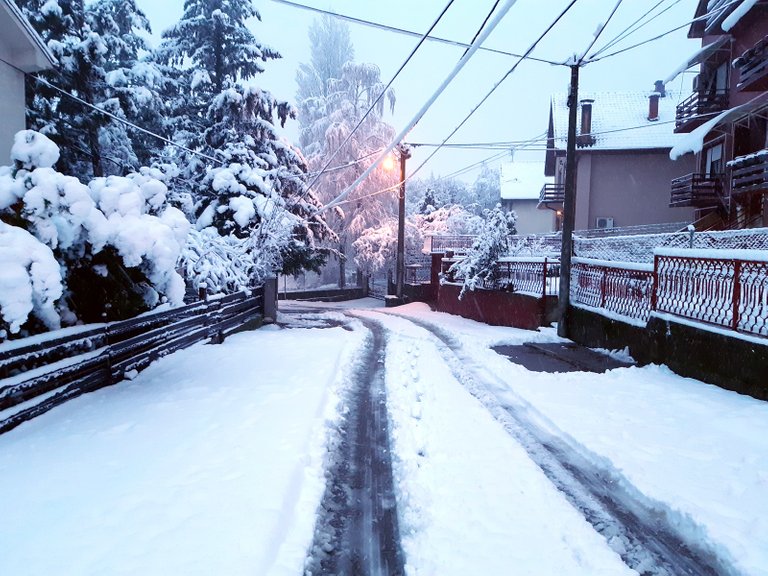 Trees in a new guise, traces in the snow, mild cold, no wind, silence, the snow was still falling lightly ... real winter magic.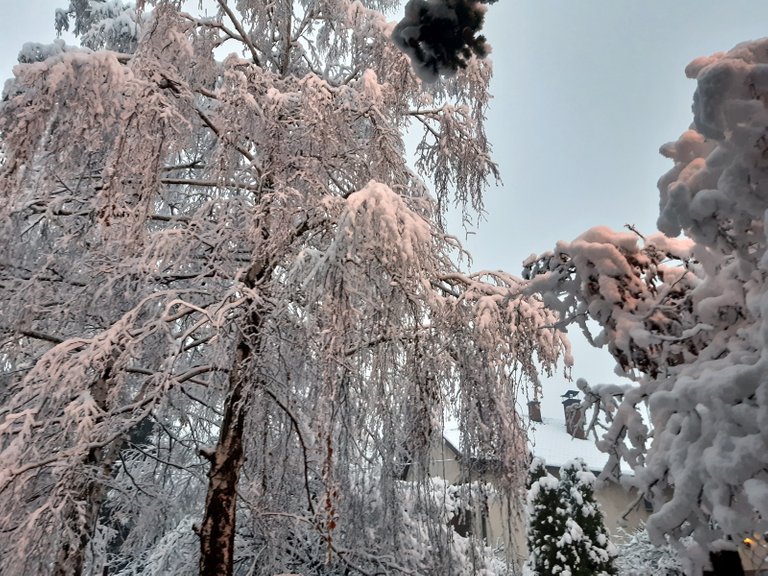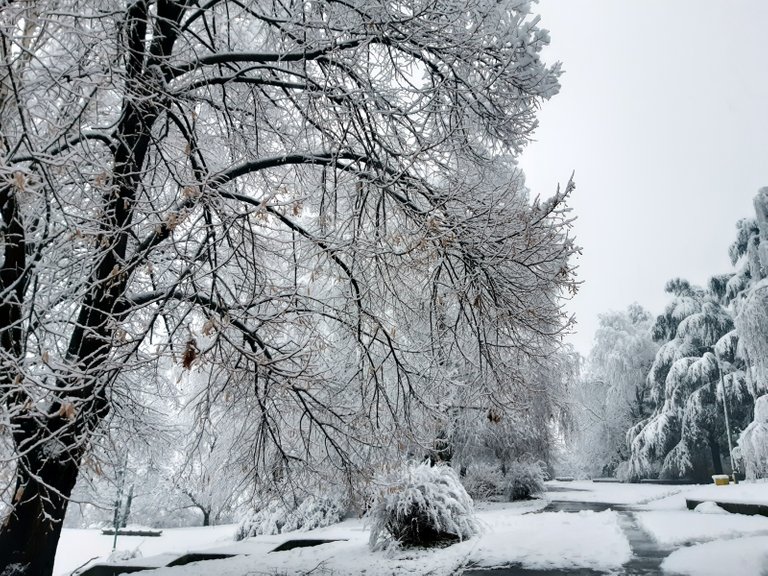 There weren't many people on the streets. Some were clearing snow from cars and sidewalks in front of their house.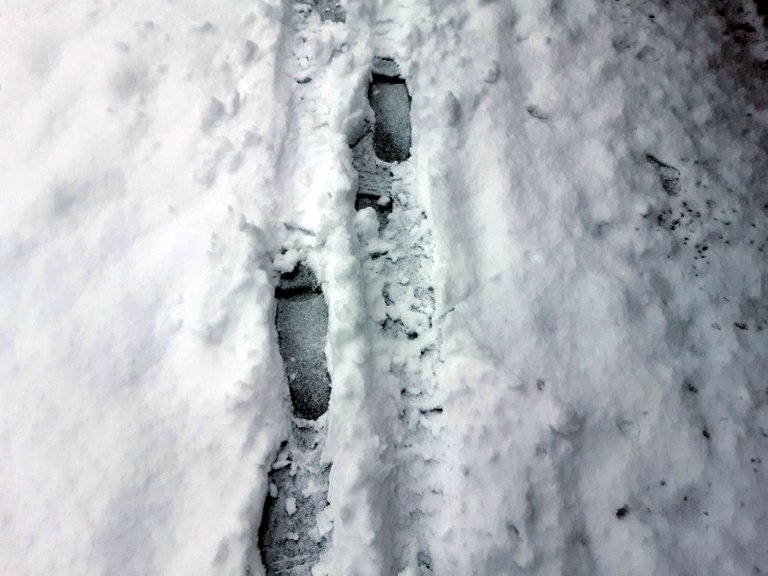 When I went out on the main street the atmosphere was a little different. The snow began to melt slowly in some places.
This man with the shovel was very likable.😊 But I had to tell him that I was behind him and I wanted to bypass him. Otherwise, he would hit me in the head with a shovel 😀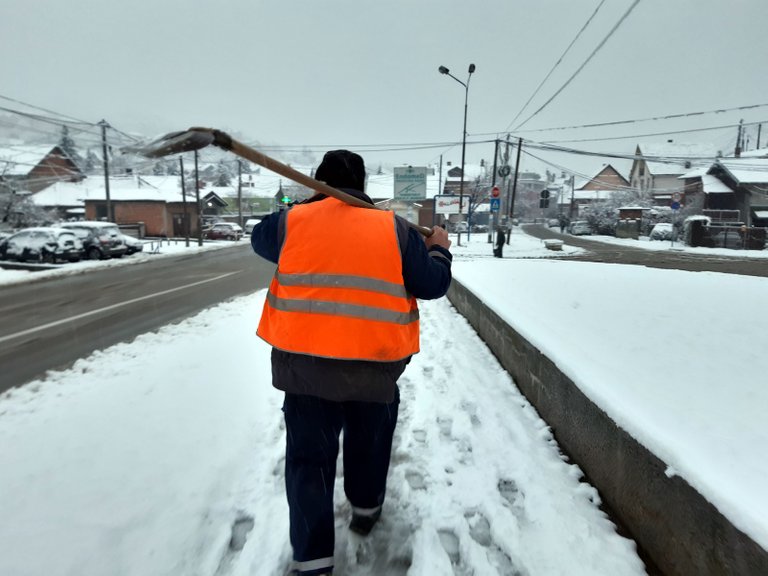 When I got to the square in the center of the town, the atmosphere was fantastic again. The children's rink was still empty.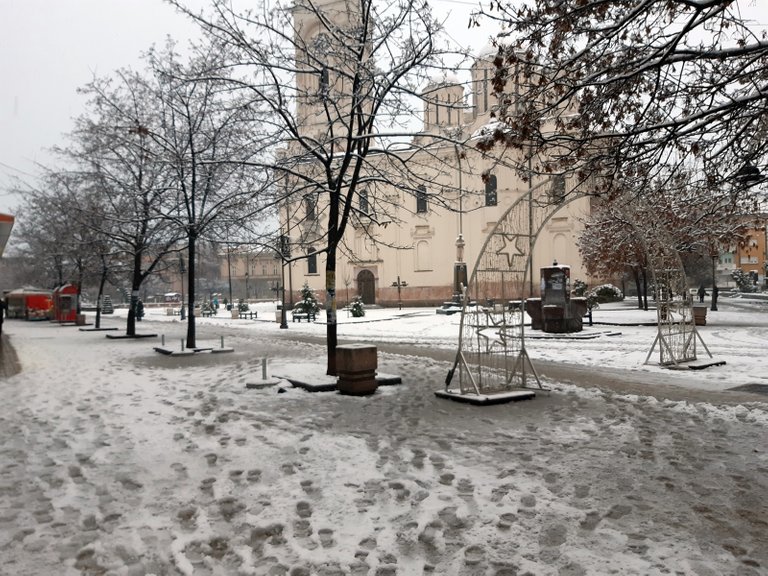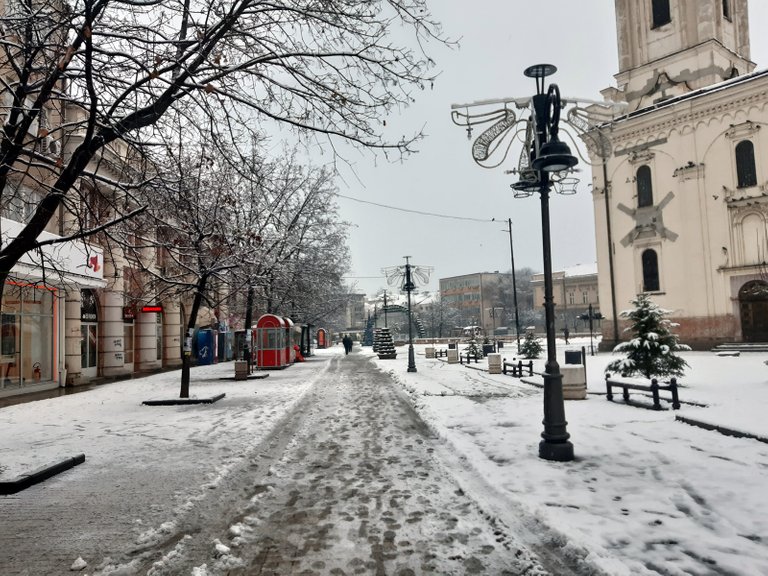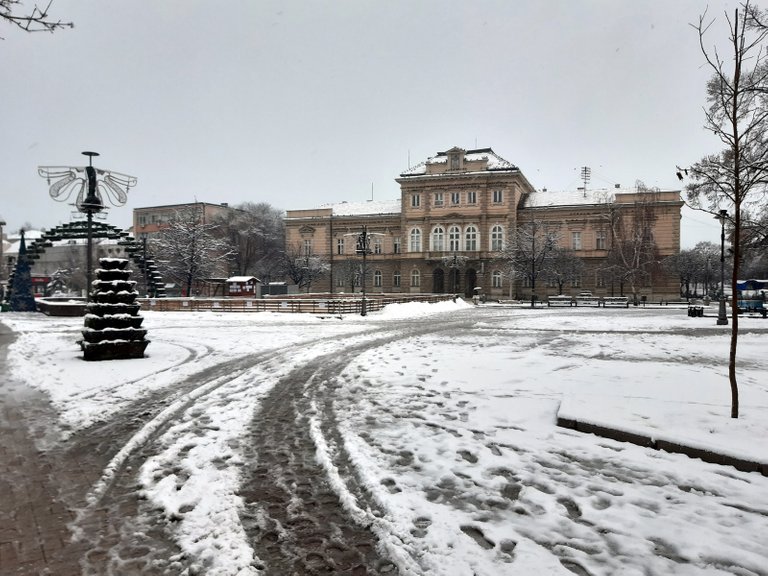 And that is that. I got to work in about 40 minutes. I drank my morning coffee and took a few more photos through the window of my office.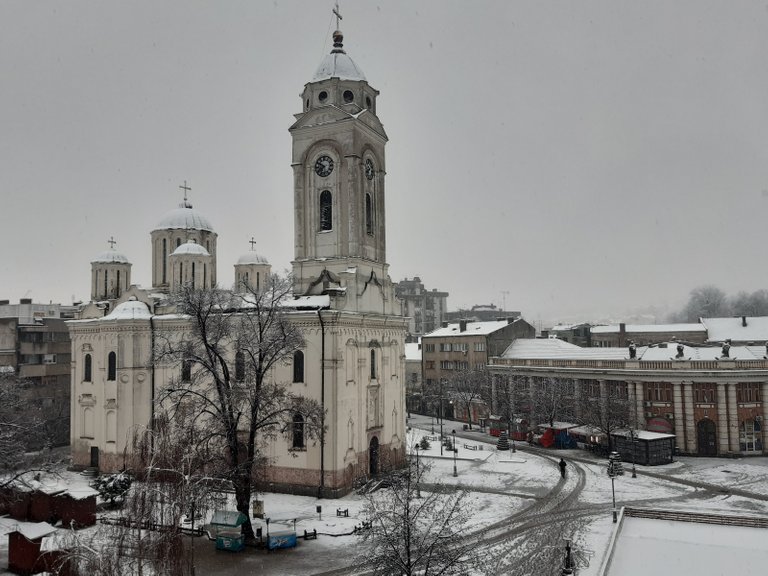 After two hours, the square was already full of children's joy :)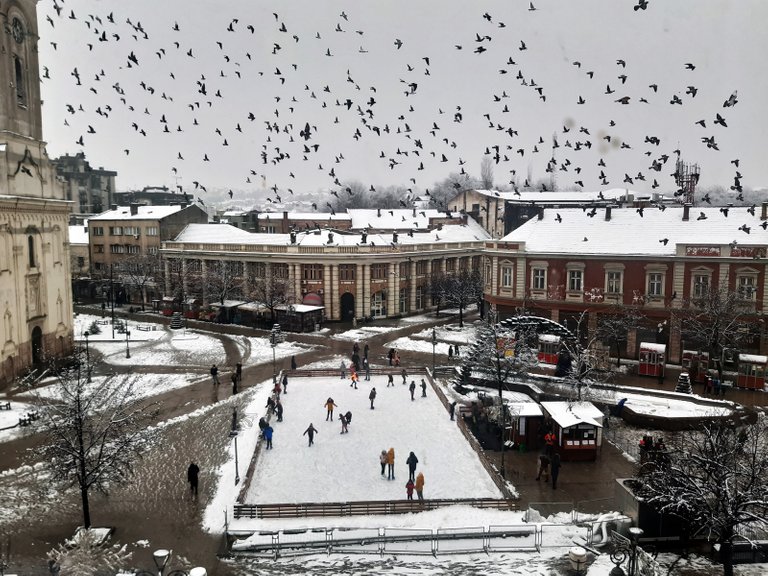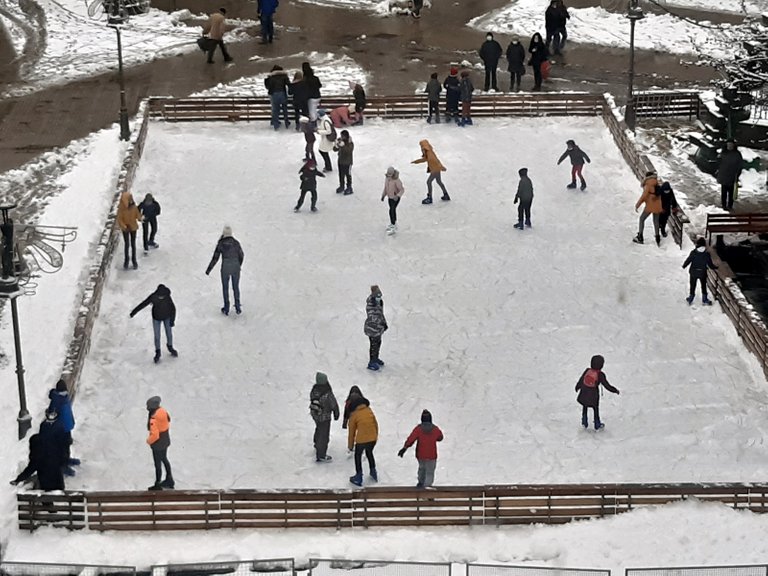 Considering that the temperatures at the beginning of January were over 10 degrees and that it was sunny and warm for this time of year, the snow really surprised us. But I love him very much because he reminds me of my childhood.
This is my story for the #wednesdaywalk and #makemesmile competition.❤️