Hi all 👋🏻
Today I want to share with you all a selection of photographs I took when I visited the "KEUKENHOF" in the Netherlands 🇳🇱
This flower / tulip 🌷 #garden is located in #Lisse the Netherlands.
See the yellow star ⭐️ on Google maps:

All photos are taken with my old #iPhone in 29 March 2019.
I'm following the time stamps to show you around this flower garden.
More information about the "KEUKENHOF" you find Here in Wikipedia!
It States:
"Keukenhof also known as the Garden of Europe, is one of the world's largest flower gardens, situated in the municipality of Lisse, in the Netherlands. According to the official website, Keukenhof Park covers an area of 32 hectares (79 acres) and approximately 7 million flower bulbs are planted in the gardens annually. Keukenhof is widely known for its tulips, and it also features numerous other flowers, including hyacinths, daffodils, lilies, roses, carnations and irises.
Keukenhof is located in the province of South Holland, south of Haarlem and southwest of Amsterdam in the area called the "Dune and Bulb Region" (Duin- en Bollenstreek). It is accessible by bus from Haarlem and Leiden train stations as well as Schiphol. Though its grounds are open year-round for private affairs and festivals, Keukenhof is only open to the general public for a world-renowned 8 week tulip display from mid-March to mid-May, with peak viewing arriving near mid-April, depending on growing season weather, which varies annually."
Or visit their own Website here: Het KEUKENHOF!
Come along… and start our walk together… I'm sure you will love the flowers all around us.
I let most photographs speak for themselves, enjoy 🥰🌷🌸🌼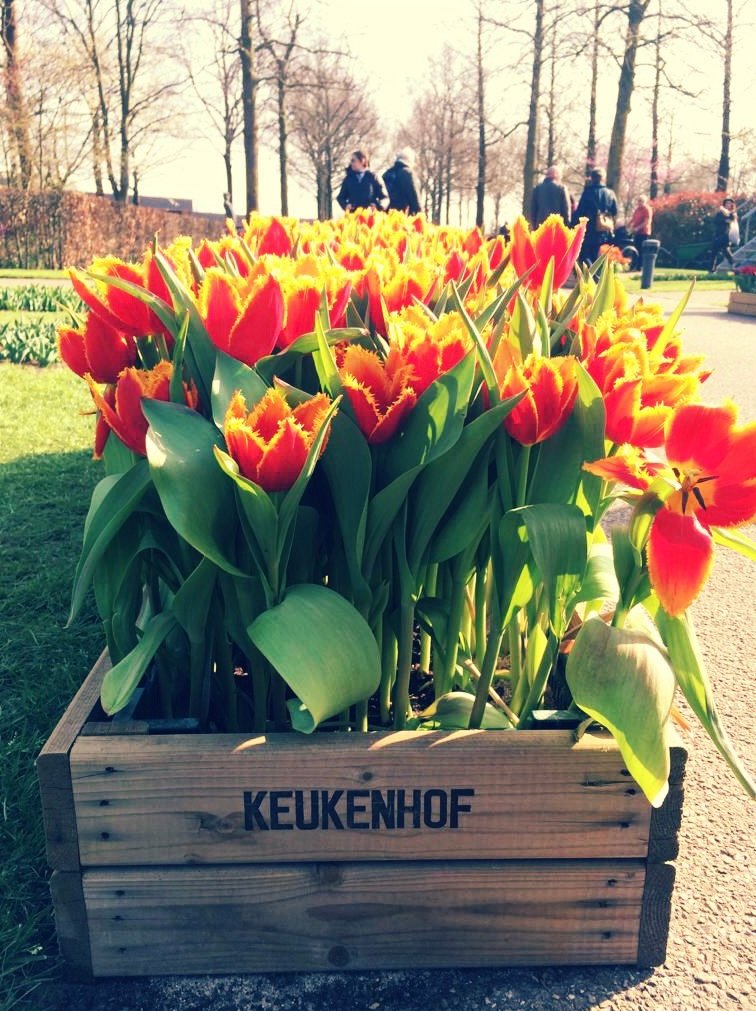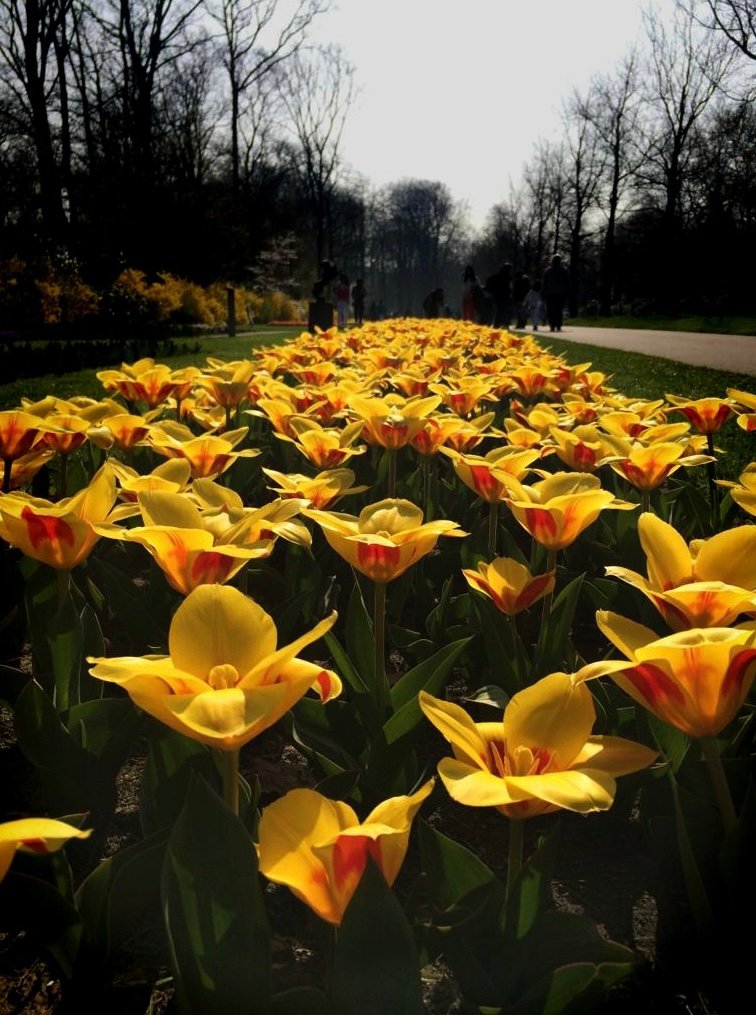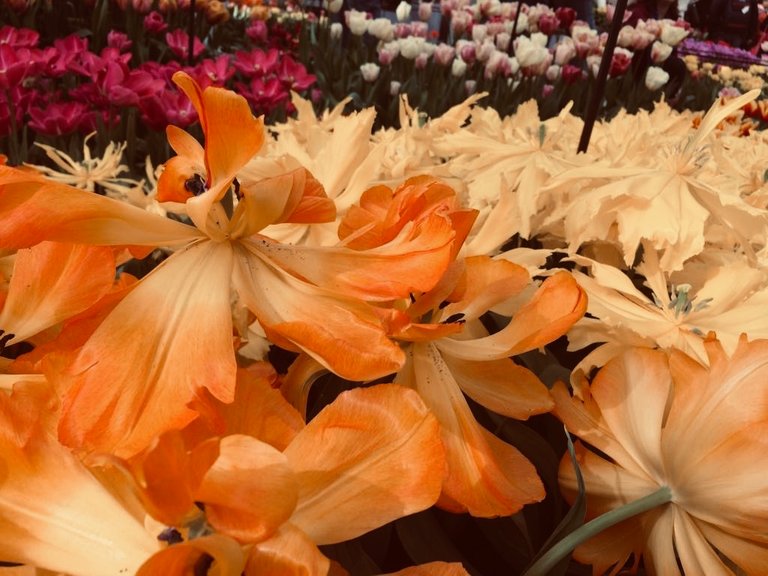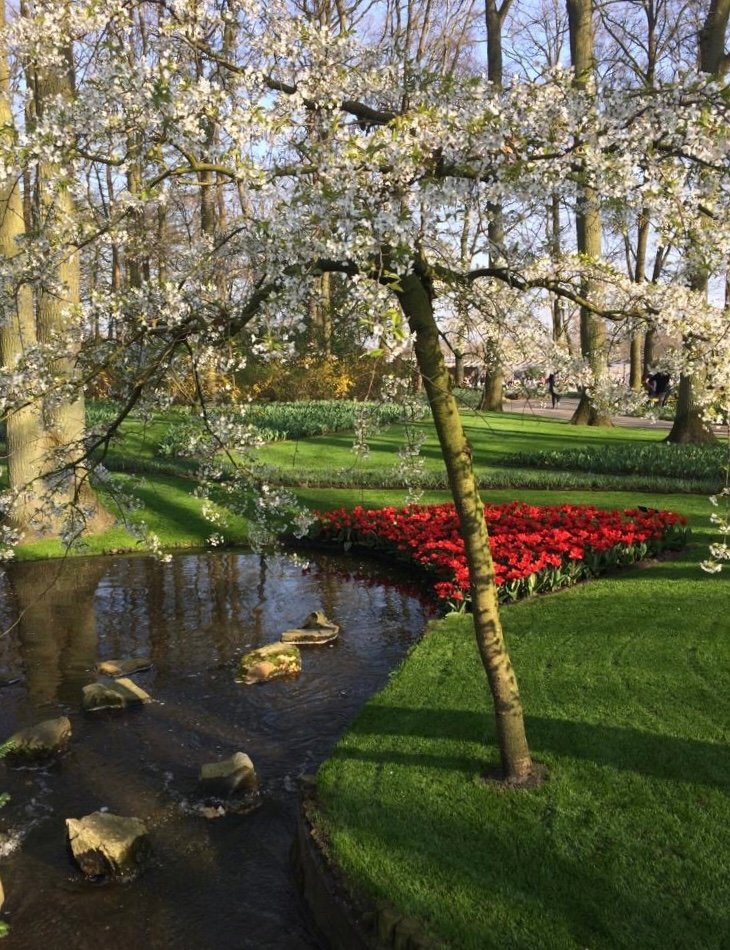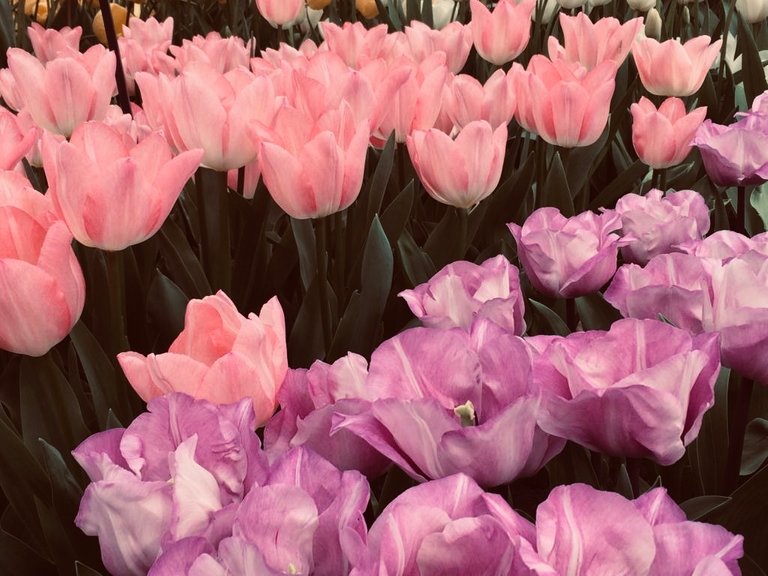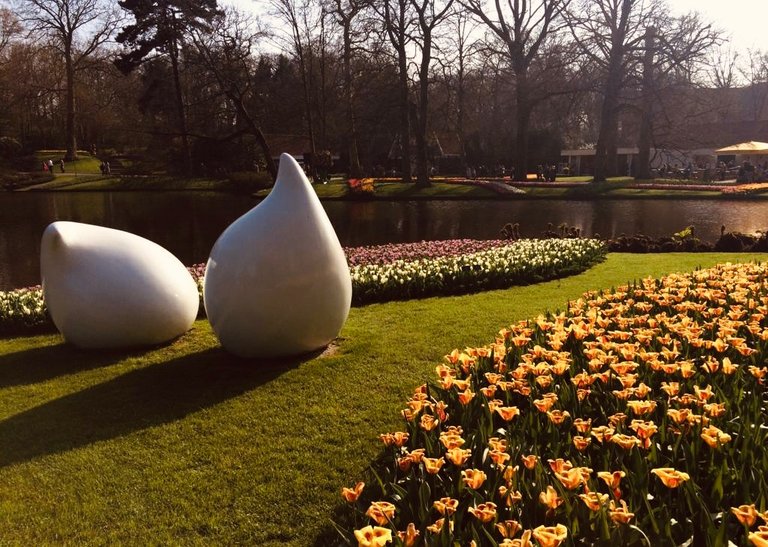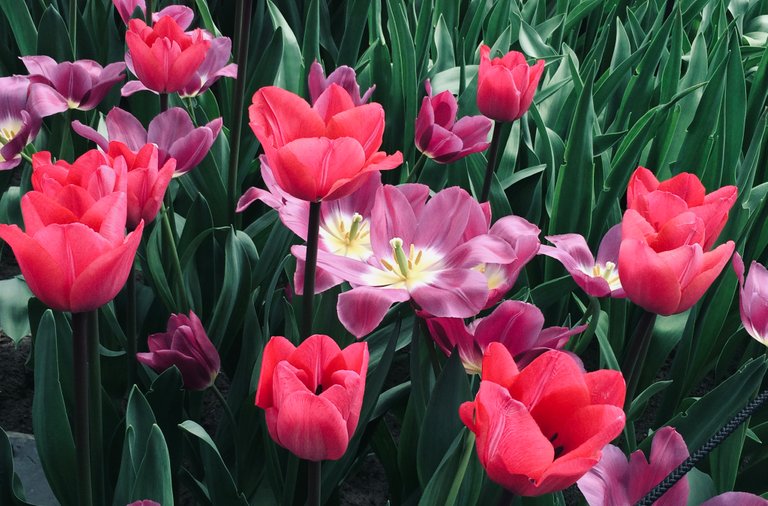 Artworks are spread out throughout the gardens, this year (2019) the theme was #FLOWER-POWER.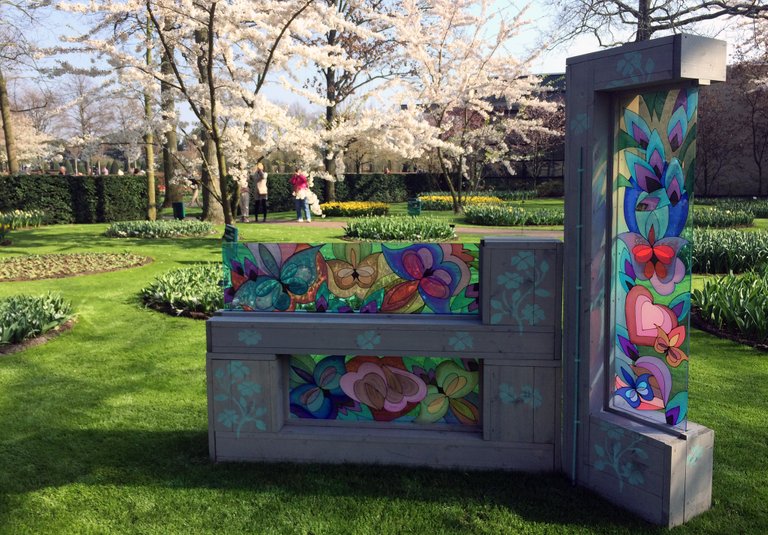 Walking on the far end of the #park we see the tulip fields next to it.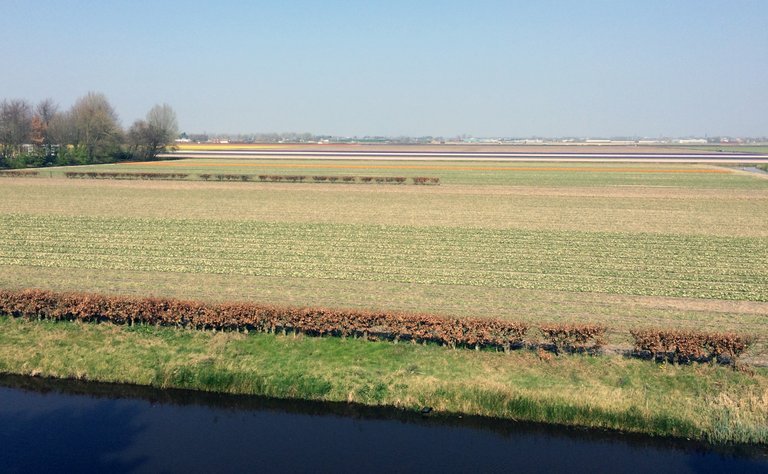 With many colours of #tulips 🌷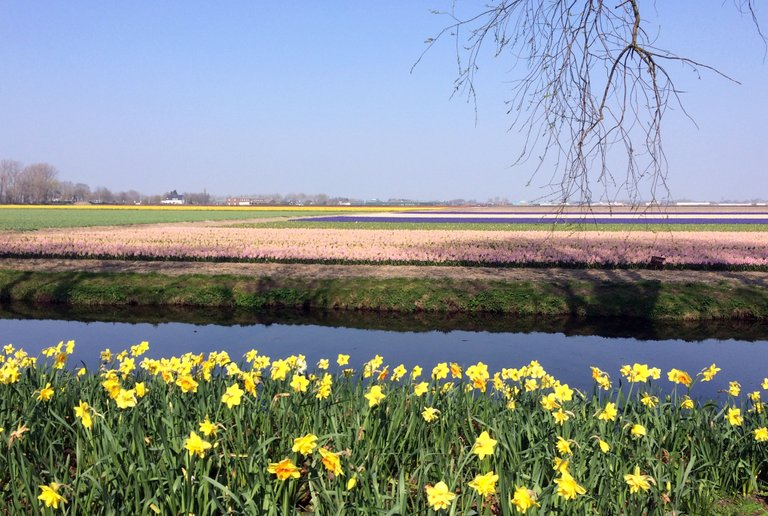 There is a large covered pavilion, this time it shows the #exhibition FLOWER POWER, #artworks are on display. Also #orchids, and tulips and other flowers in different sections of it: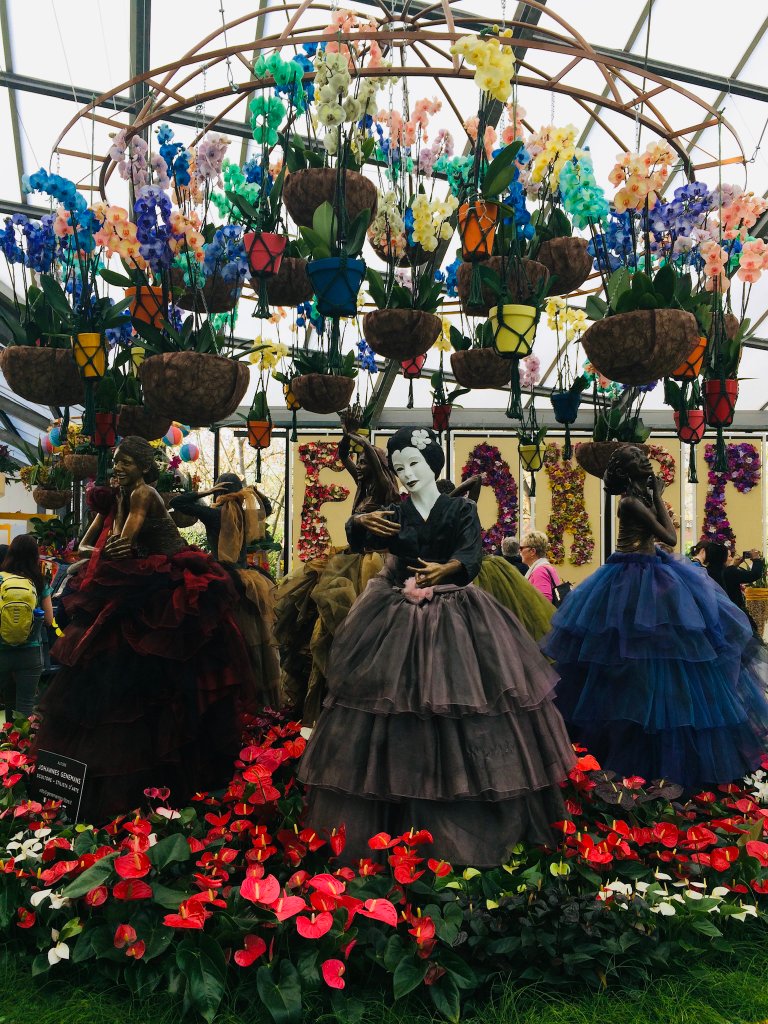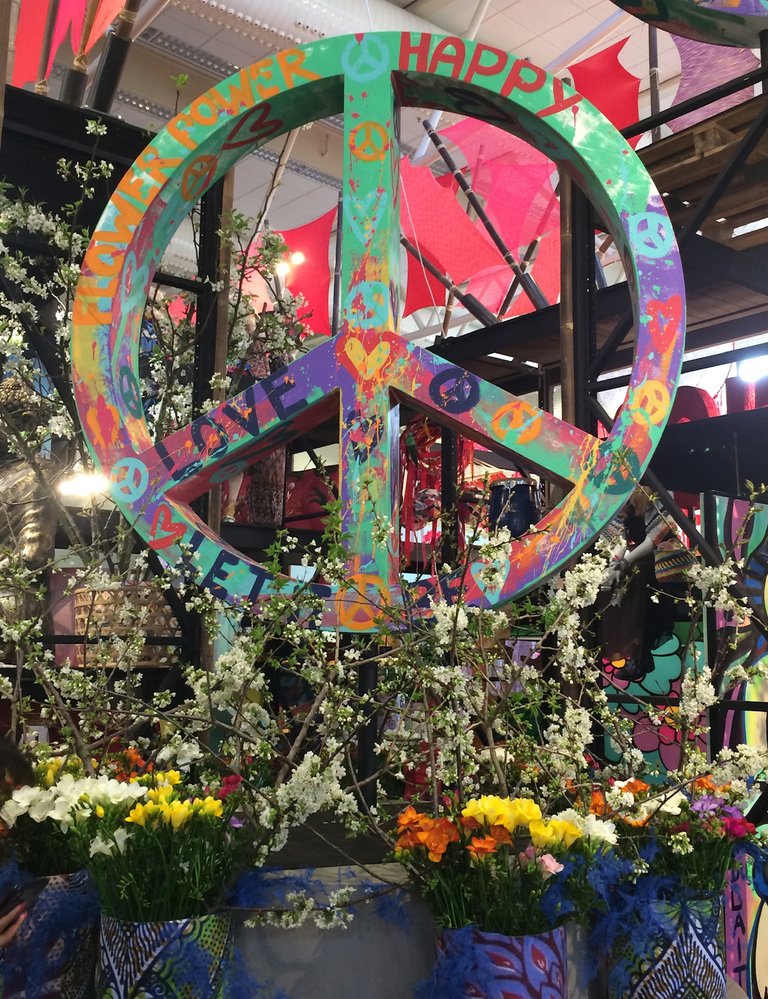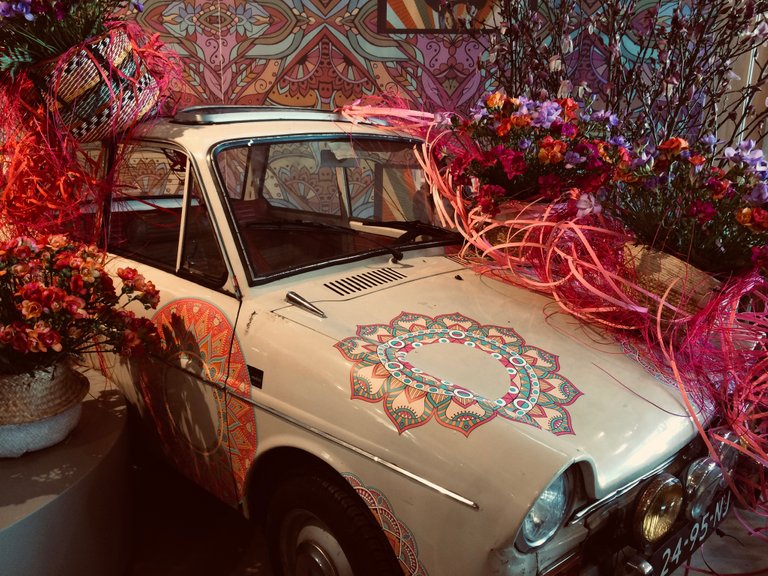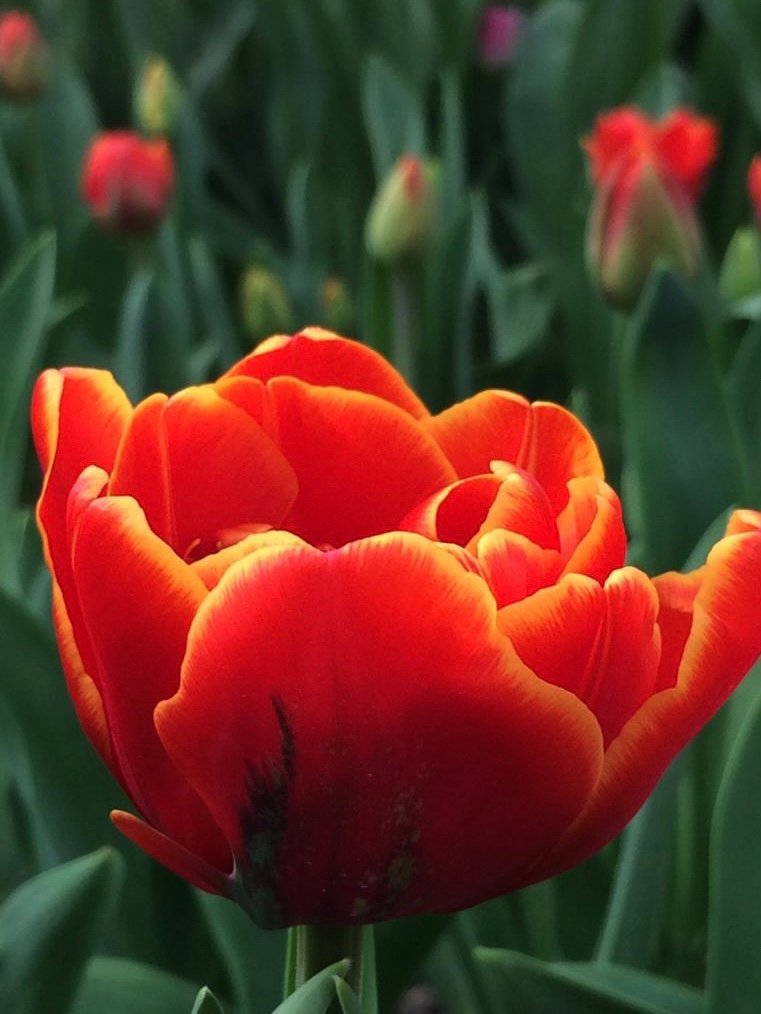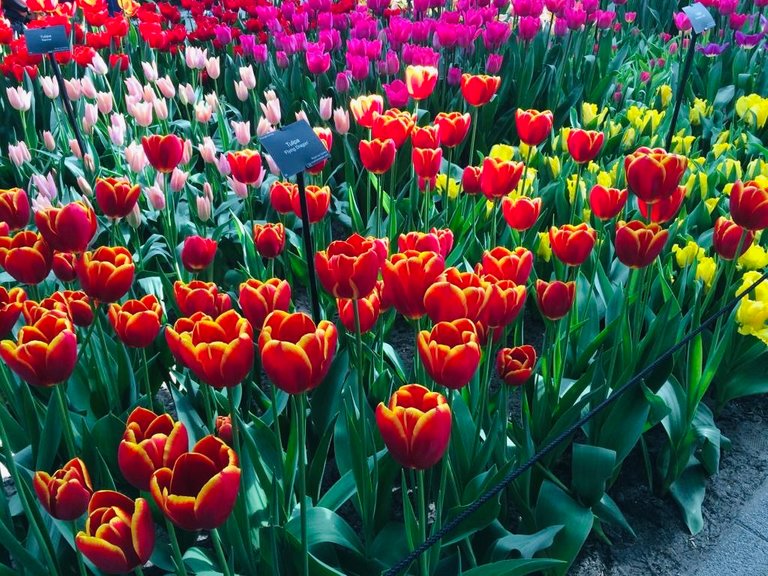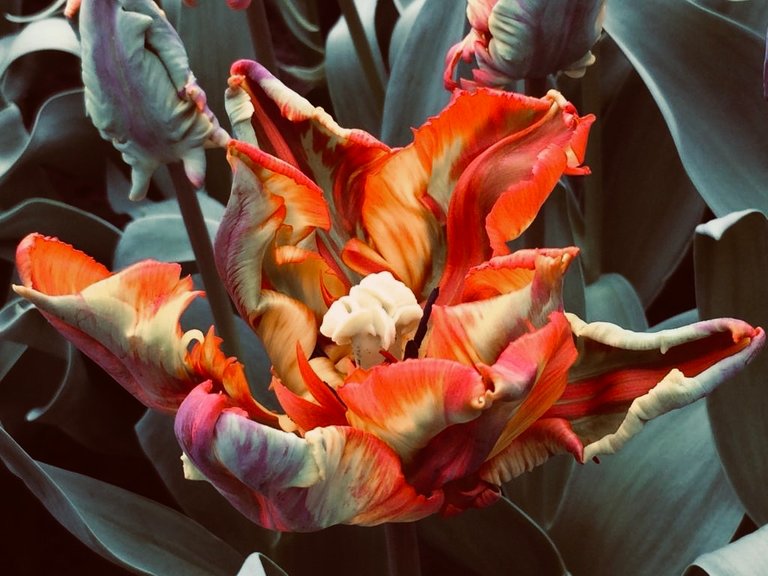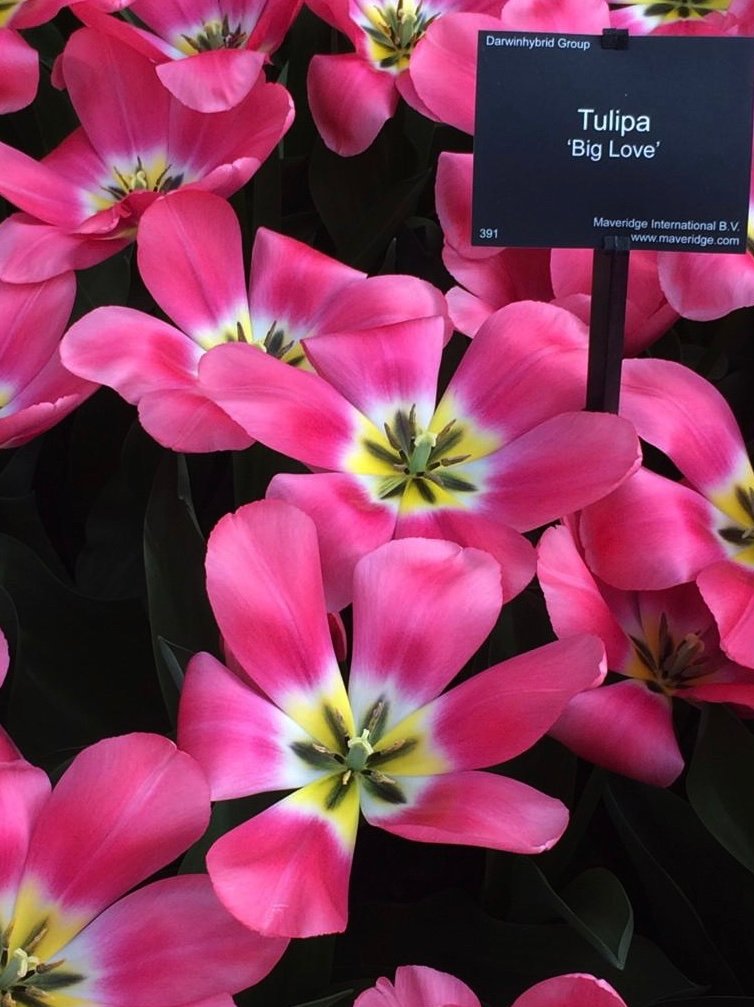 Leaving the covered pavilion we will walk further outside again. Look at the tree branches that don't touch the water… remarkable 😎🤩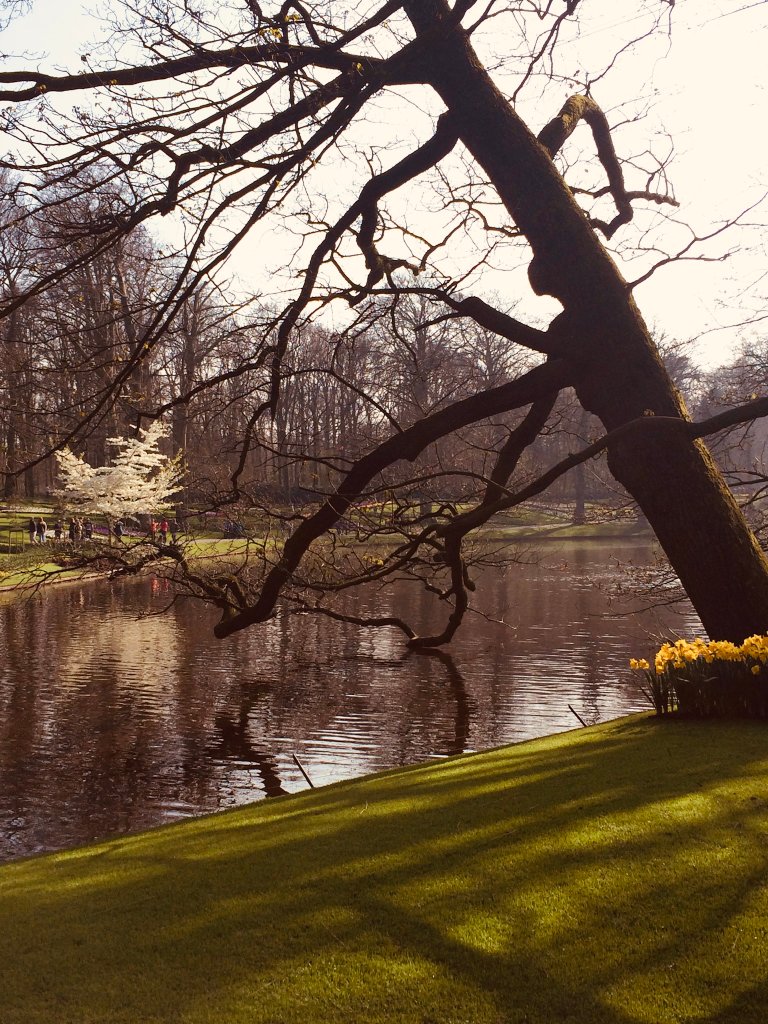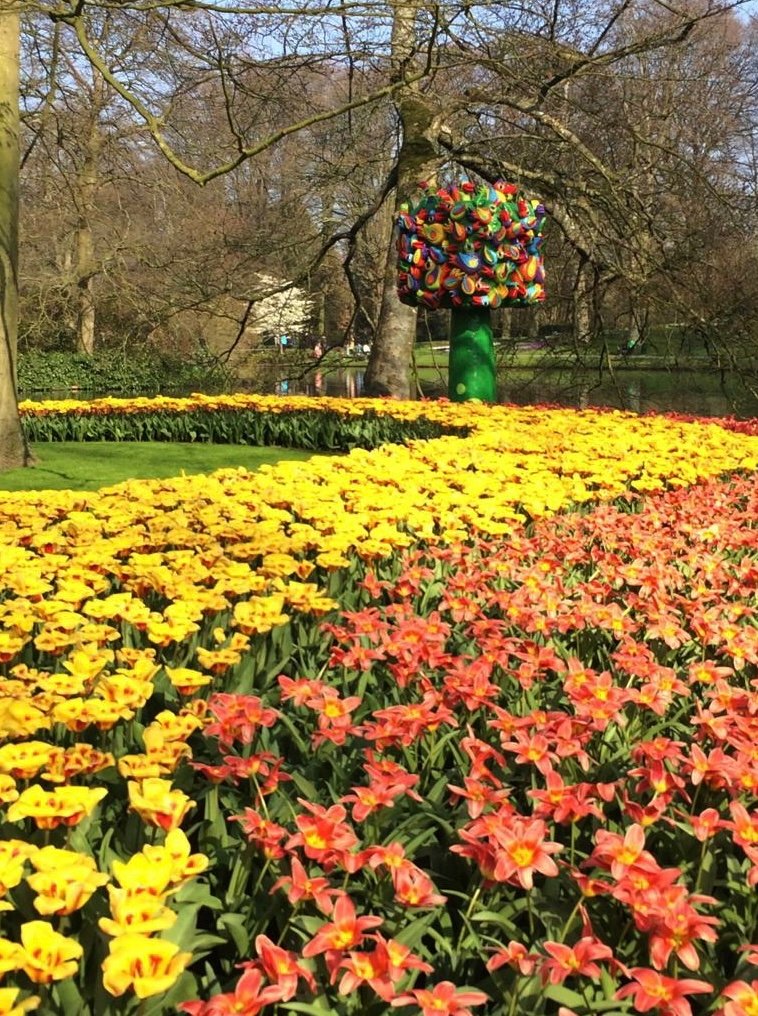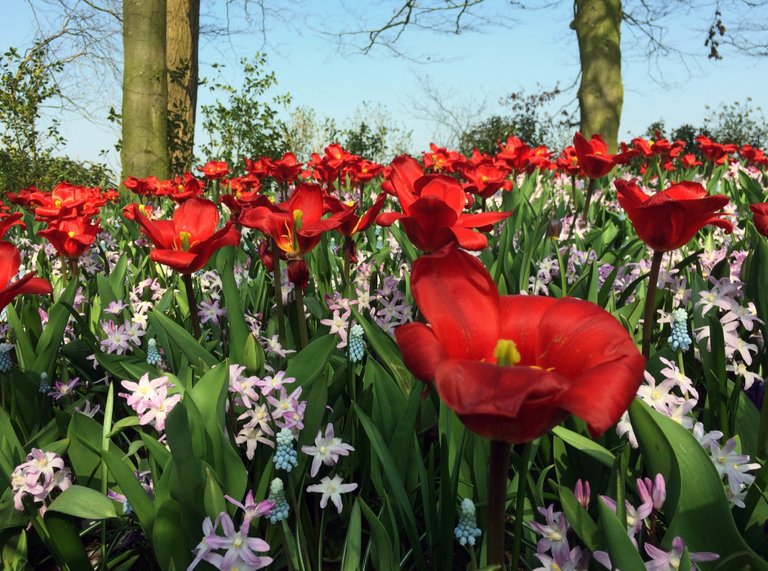 We see a #windmill through the trees.

There are people showing some old #Dutch traditions next to the windmill.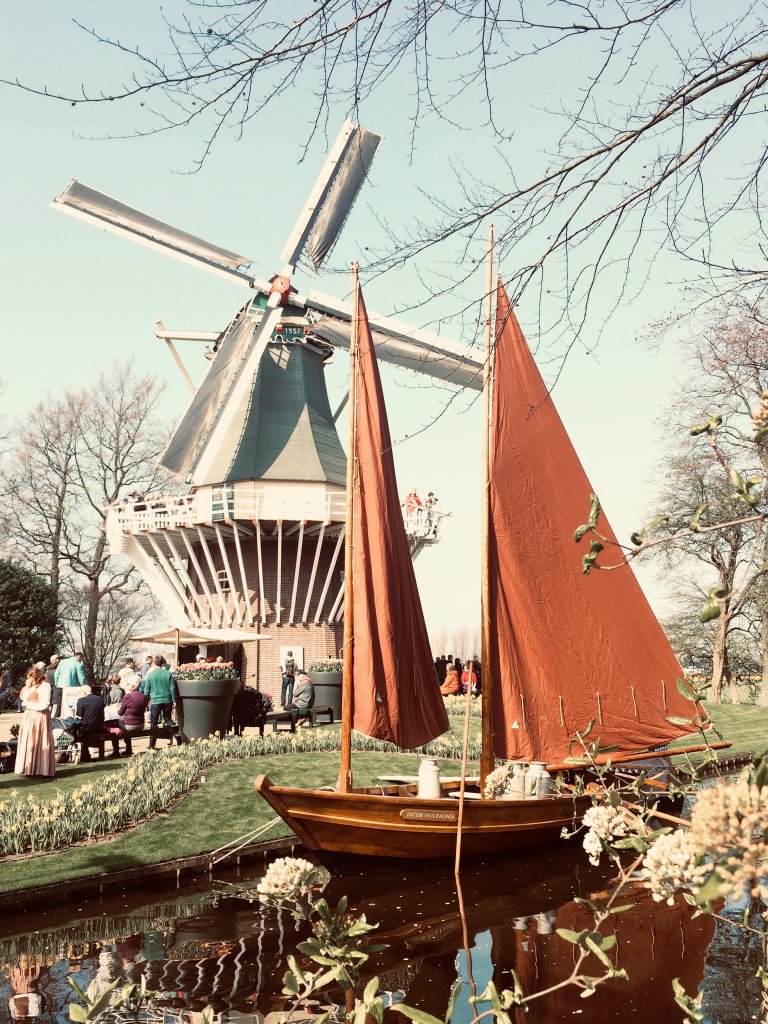 Like this "gerookte makreel" Smoked mackerel. Nom nom… haven't had them in a while, now I live in Spain.

Blossoms 🌸🌸🌸 on the trees surrounding us.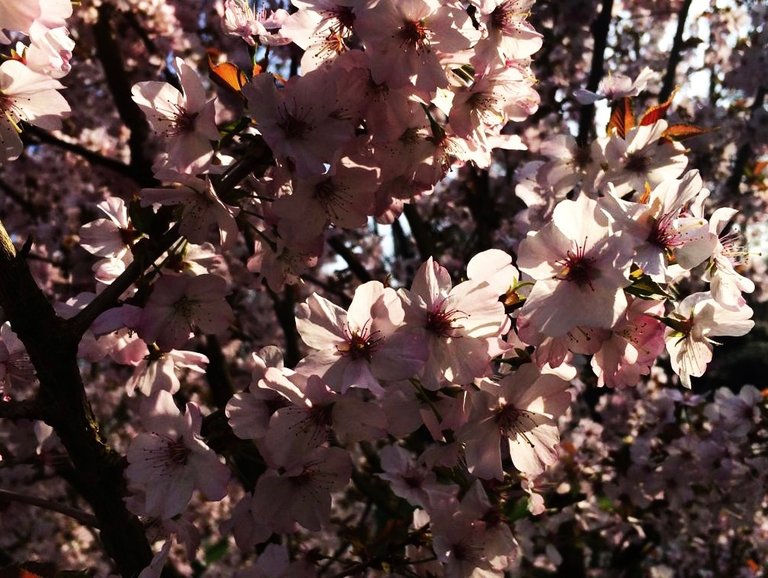 The amount of flowers and tulips are breathtakingly beautiful.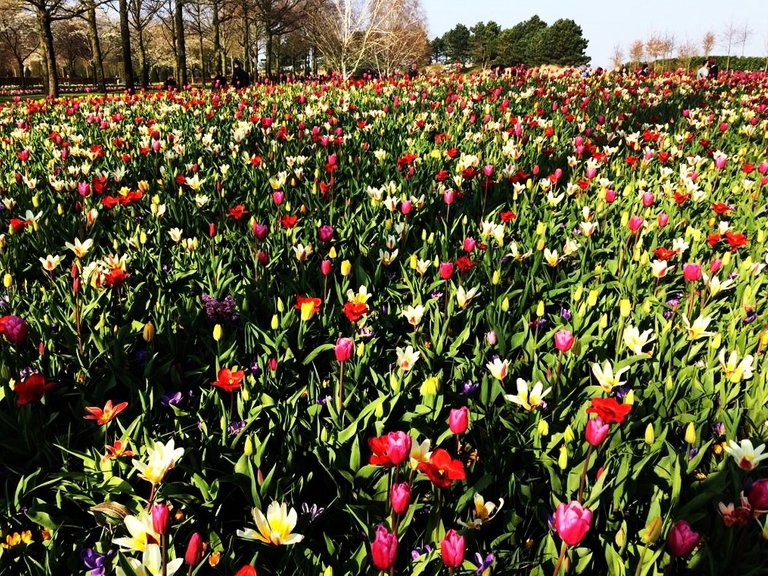 Delfts blauw ~ delft blue ceramics statue.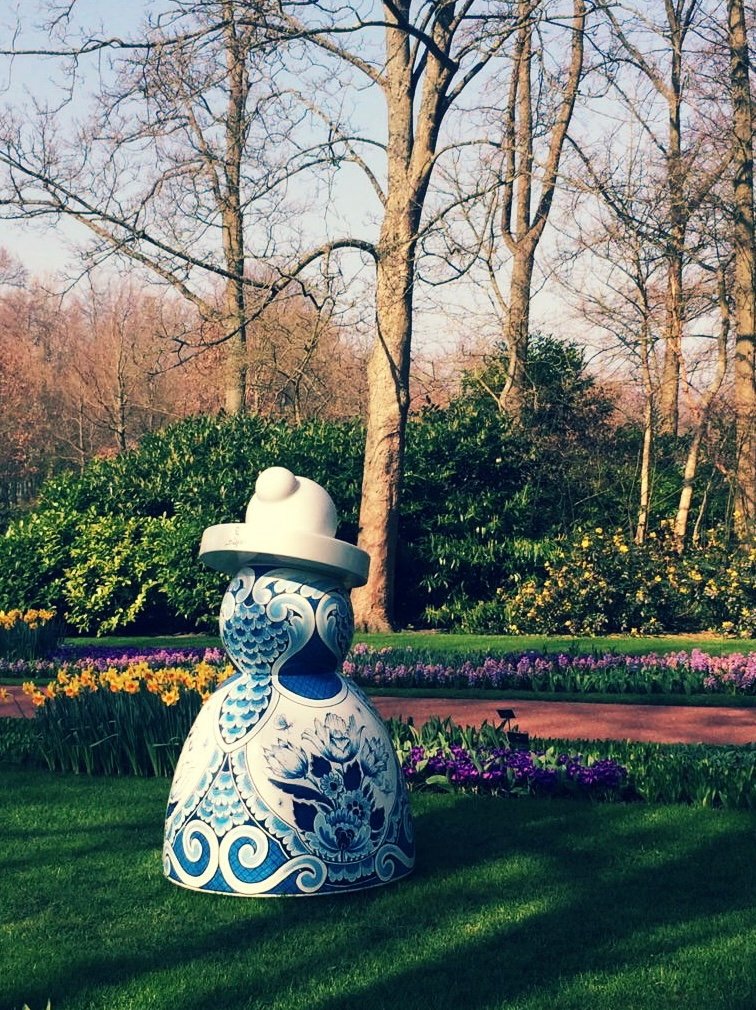 A fountain… I loved it in Black and White.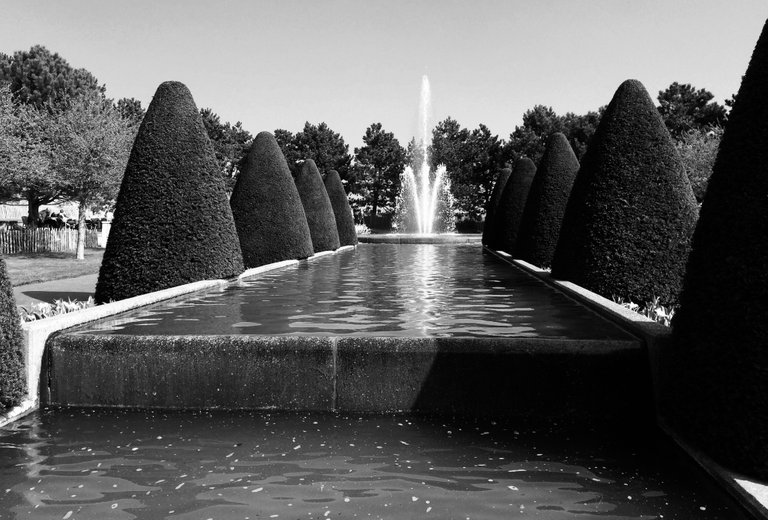 After leaving the garden - KEUKENHOF, I walked to the flower fields next to the gardens.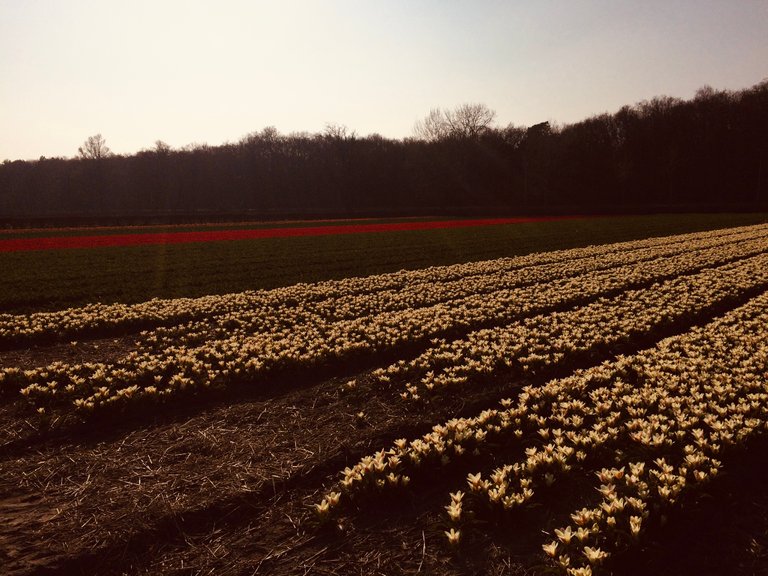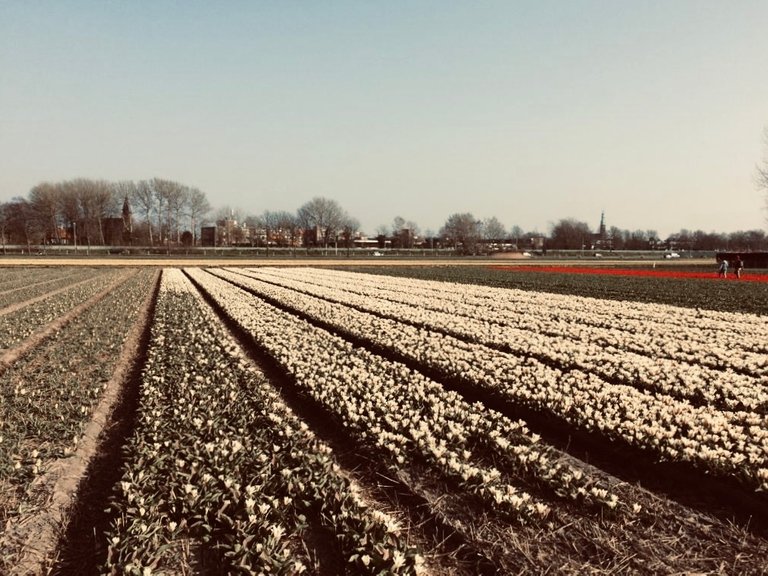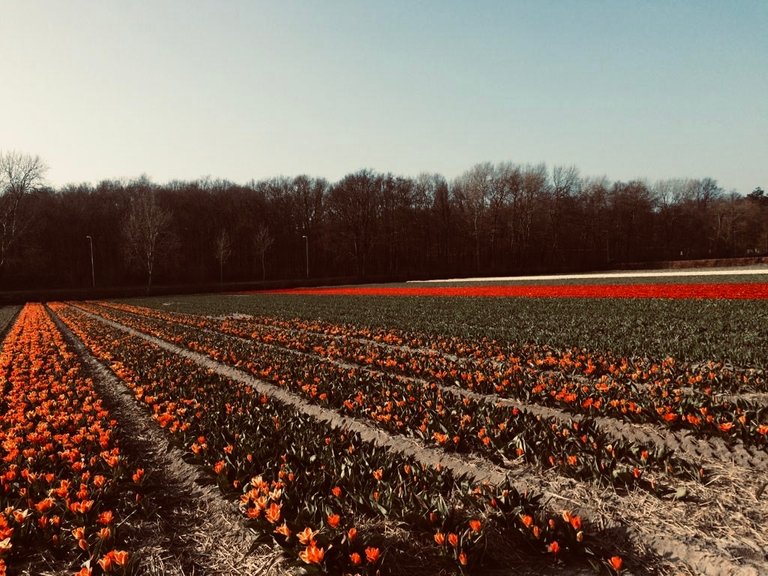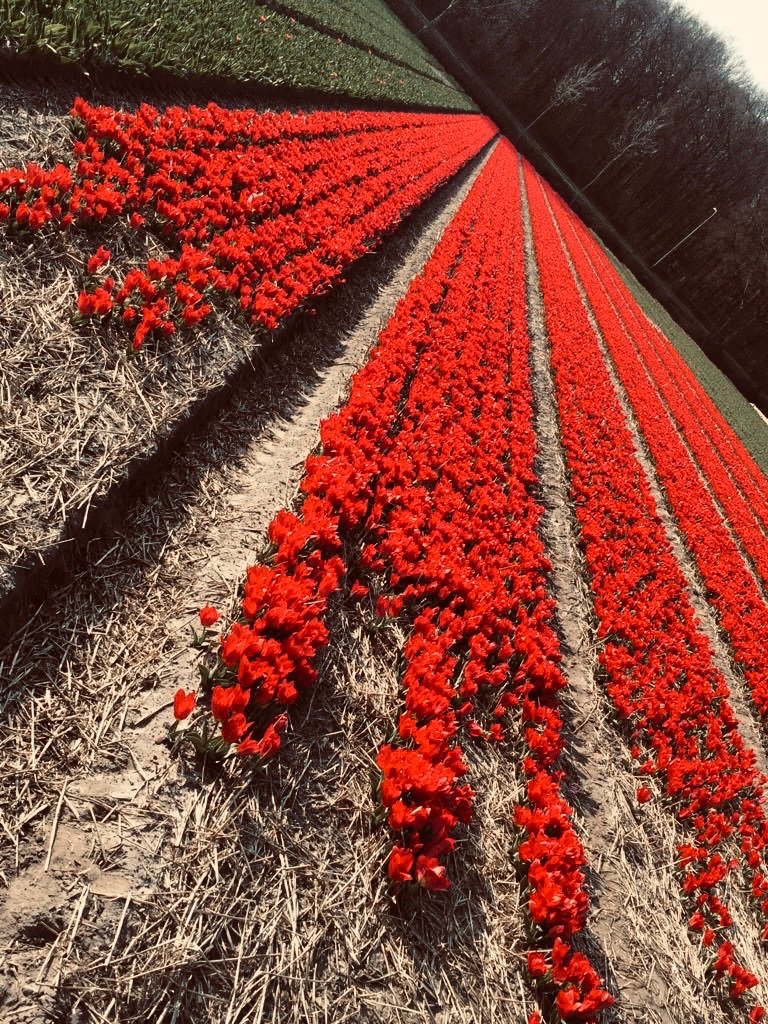 And with this last Photo in a different angle, I want to say… that's all for today, join me in my next posts for more #adventures, #stories and #photographs" 😎👋🏻 Even some #artworks once in a while will come by 🎨
Thank you so much for looking, and reading. And if you liked my post, an upvote or re-blog is always welcome 🙏🏻
Have a great day all 😎👋🏻
Grtz Jackie
The divider is Created by SilverFish / @ mondoshawan
Unless stated otherwise: All art and photos used in my posts are taken, created and owned by me. If you wish to use any of my photographs, please contact me first. As I have used some commercially myself. We don't want that you or somebody else gets into trouble 😉 So please don't use them without my consent.
🖼 My PRINTSHOP: for the purchase of all kind of prints in many sizes from my Artworks 🎨 and Photography 📸 Which come on different objects too. Have a look in My Prints Shop!
!pinmapple 52.270731 lat 4.545928 long Let's view some FLOWERS 🌷🌸🌼 in the "KEUKENHOF" in the Netherlands 🇳🇱 d3scr