The mountain goat at the Calgary Zoo was very photogenic. The white fur and a bit of sunlight for highlights were great conditions for photography.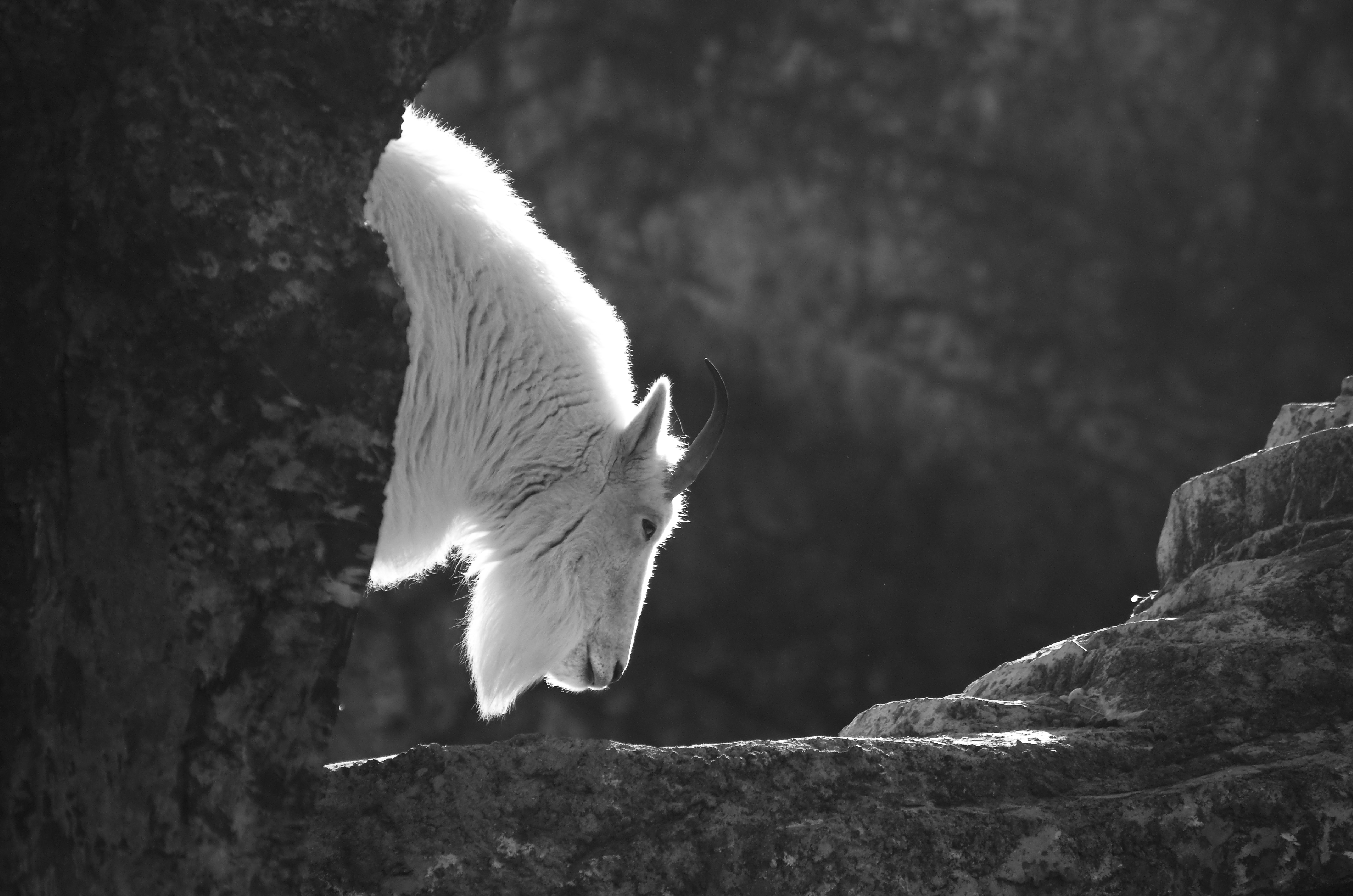 Nikon D7000 1/400 sec. f/5.6 ISO-1000 at 300 mm
I originally shot these in color but decided black and white would stand out much more.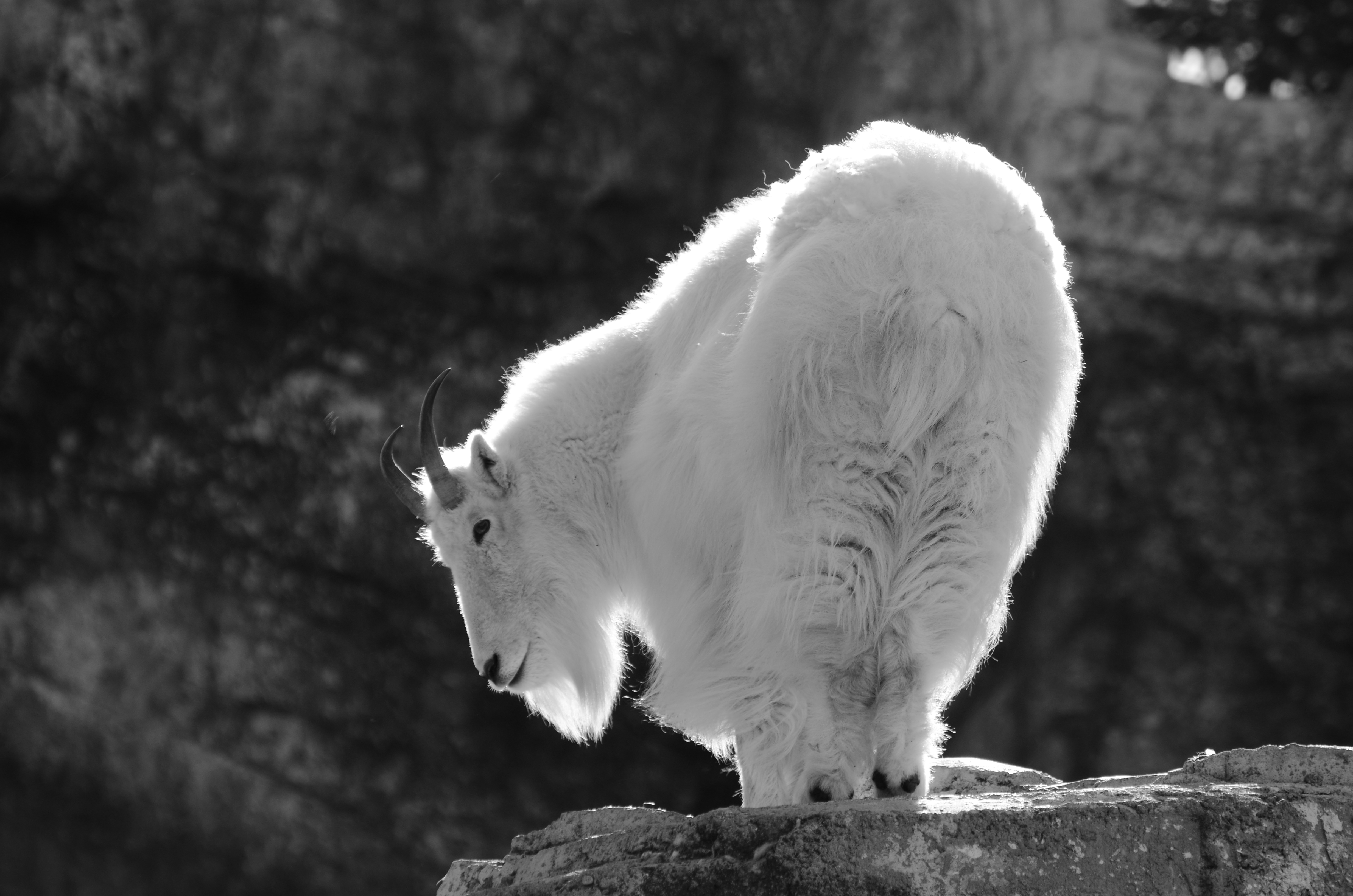 Nikon D7000 1/400 sec. f/5.6 ISO-1000 at 300 mm