This morning I found out about the macro photography contest in the
Photography Lovers
community, and I'm not going to lie, it took me all day to take these pictures, mainly because I had other things to do, so I took the time to do them, the truth is that I had a lot of fun and even though my camera is still an entry level camera and I don't have a macro lens, I used the 50mm lens with the extension tubes, I thought most people would go for the insects and flowers, but I wanted to go a little further when taking the pictures so in almost all of them I used the 3 extension tubes to get the magnification I wanted.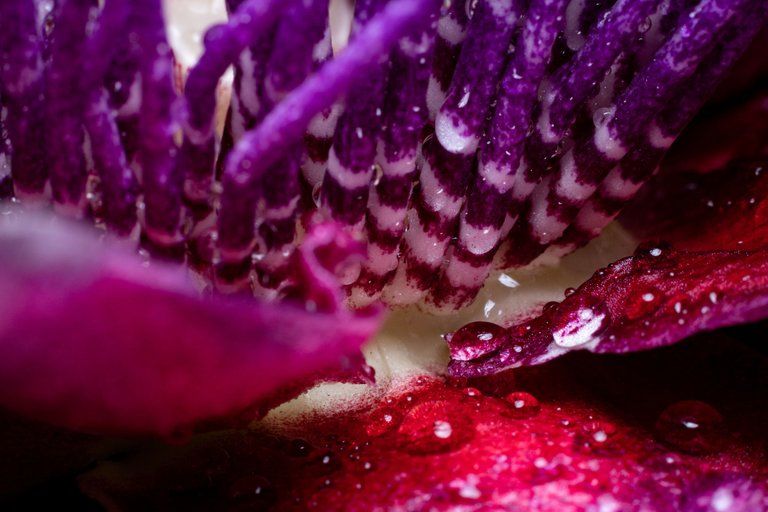 By the way, here is the link to the contest post if you want to participate, the competition is good so go for it.
link to the post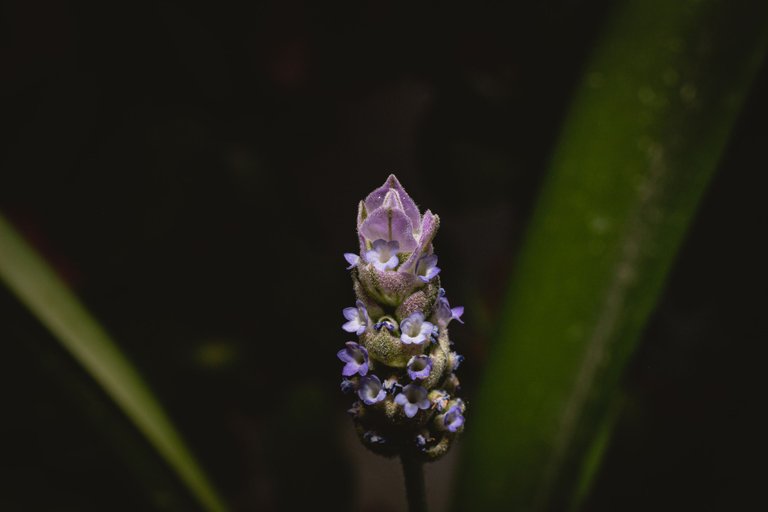 I think everyone knows that my soul is a bit dark, and so are my photographs, but on this occasion I tried to keep a similar colorimetry, this had a lot of influence for me to take all day taking the pictures, and in this image I present you the lavender flower. The following four photographs are of a plant called Salvia, its flowers are very small but stunningly beautiful.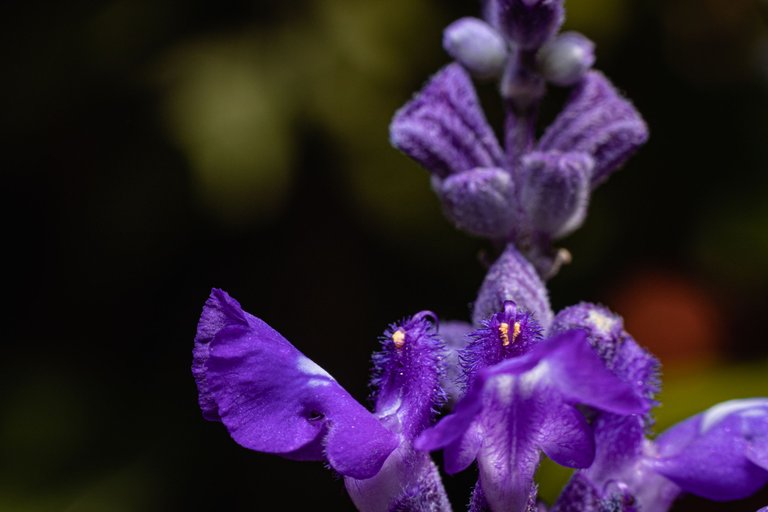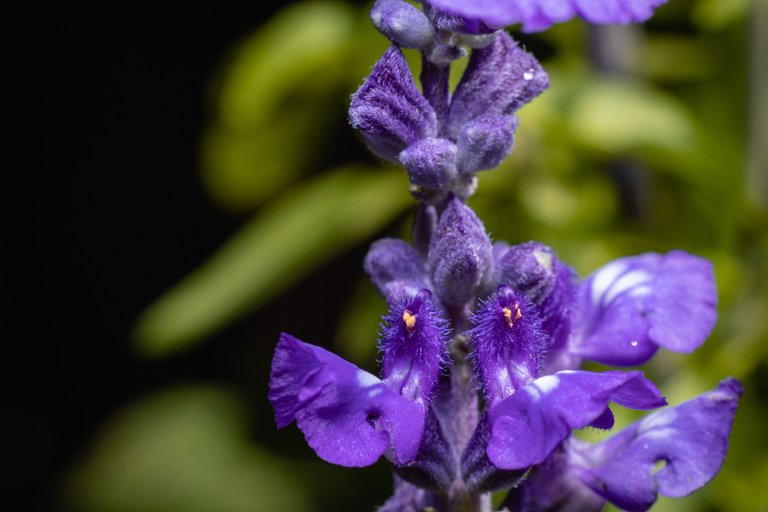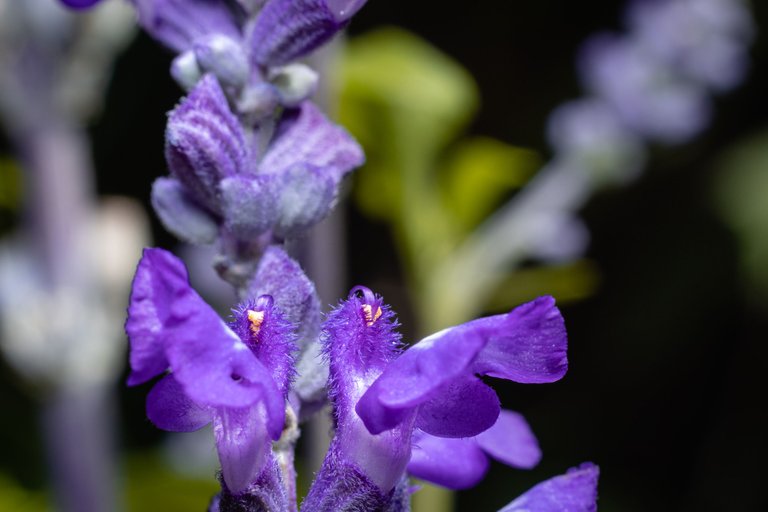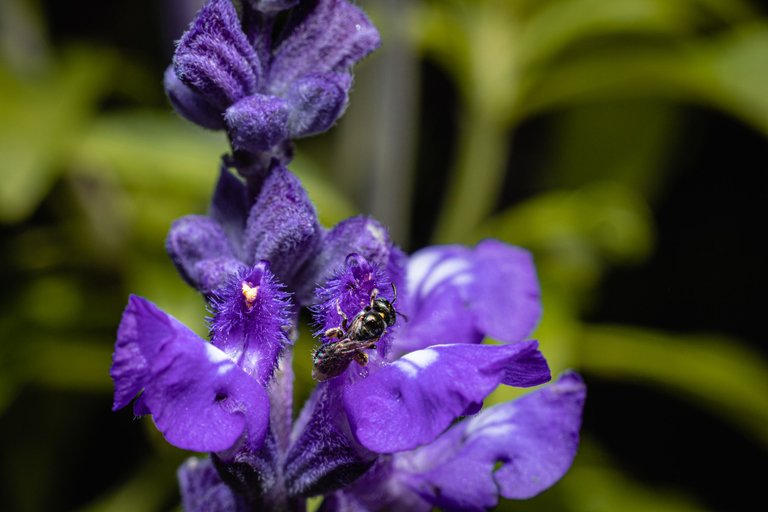 I know that for this type of photography the tripod is perfect, the only problem is that sometimes it is difficult to work with it, especially outdoors, because I can't control the position of the flowers or insects, instead I use the flash to freeze the movement and I take the photos handheld. The following photograph is the flower of a plant named Star of Bethlehem.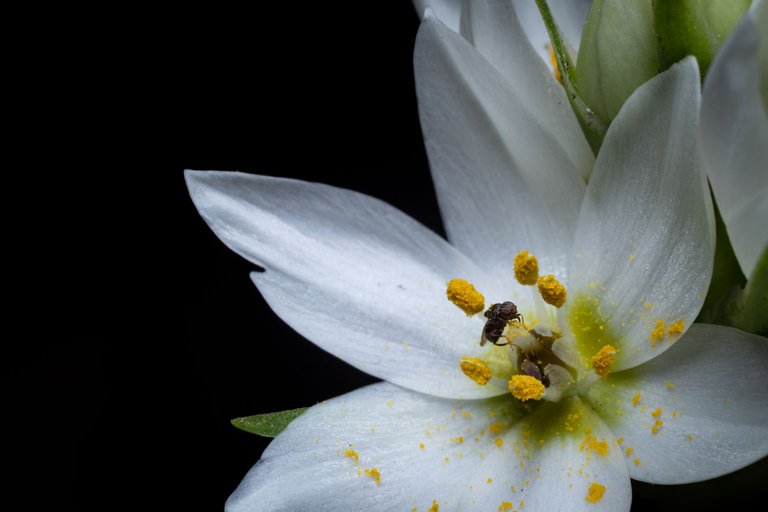 I almost forgot the last photo of the Salvia, in this one I wanted to show more of the scene, that's why I left the 13mm extension tube when I took the picture.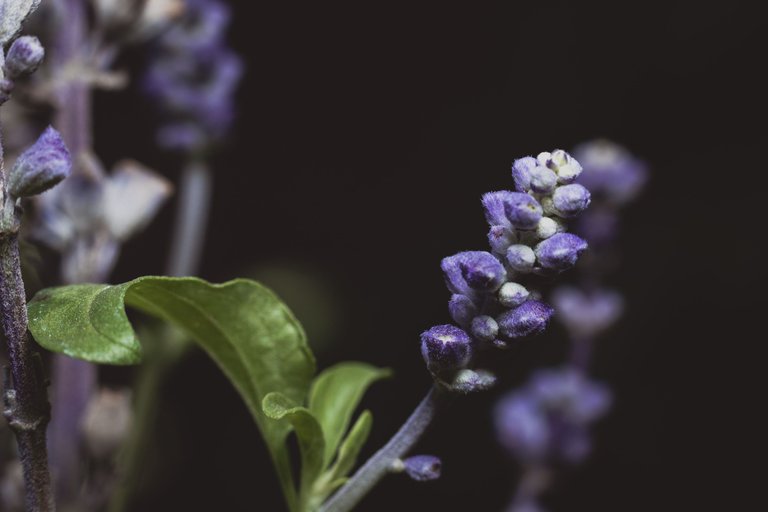 Almost to end the day I remembered the following words:
Macro photography can make things look like they are from an alien planet.
I remembered that I had seen one of these flowers and the truth is that it seems from another planet even with our normal sight, so I decided to take a few pictures, I took the flower to my house and started to take pictures, I thought of doing a focus stacking but the heat was unbearable to be locked up doing a series of photographs and I abandoned the idea, anyway some pretty interesting pictures came out, the cover image is part of these photographs, the plant is called passionflower.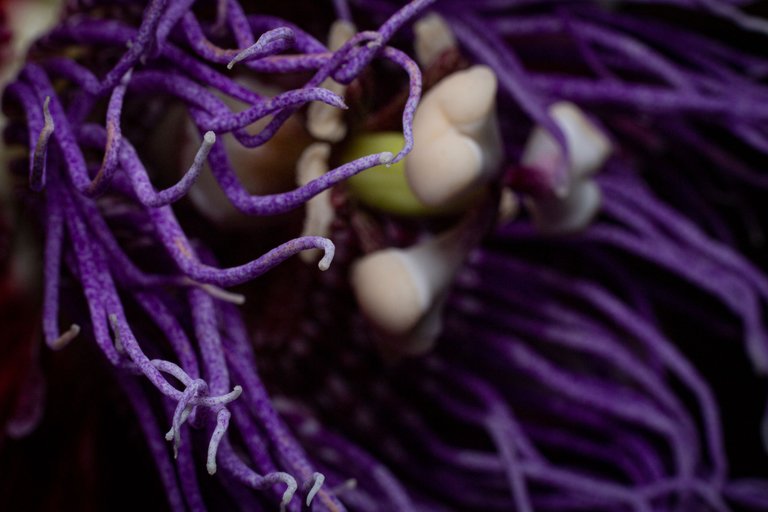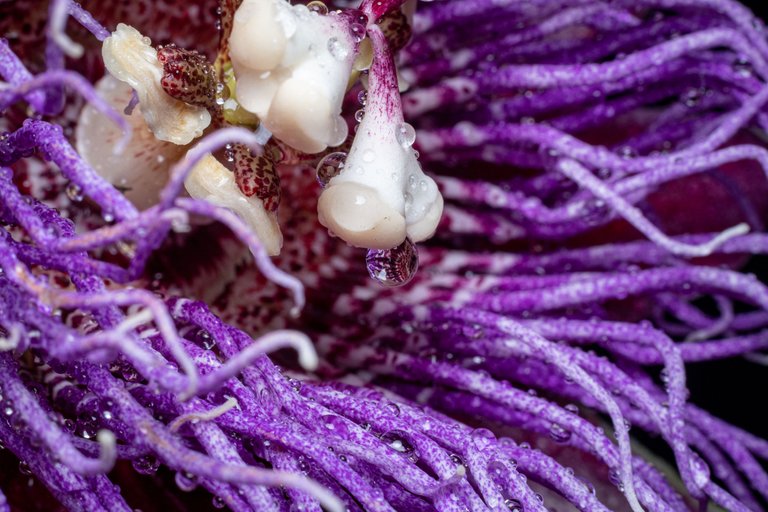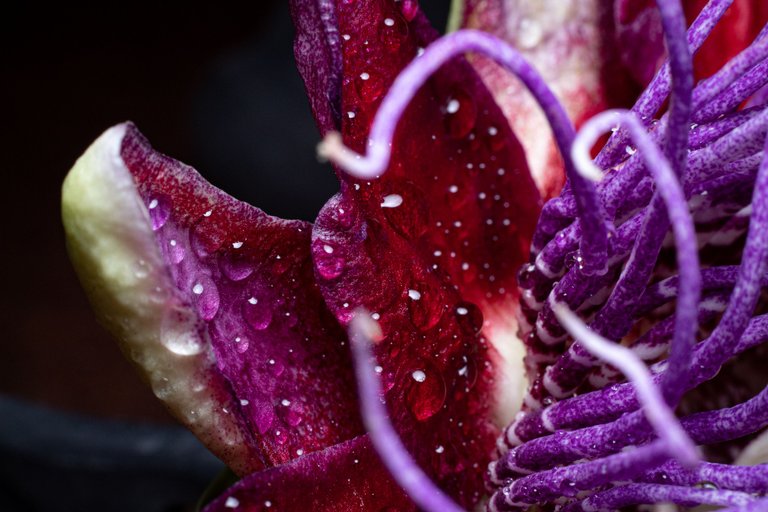 ---
All photographs are my property, taken by me, @monster-one
---
Thanks for watching my post, see you in the next one.
---
---