What does paradise look like? I imagine this place is similar to where the Earth meets the sea!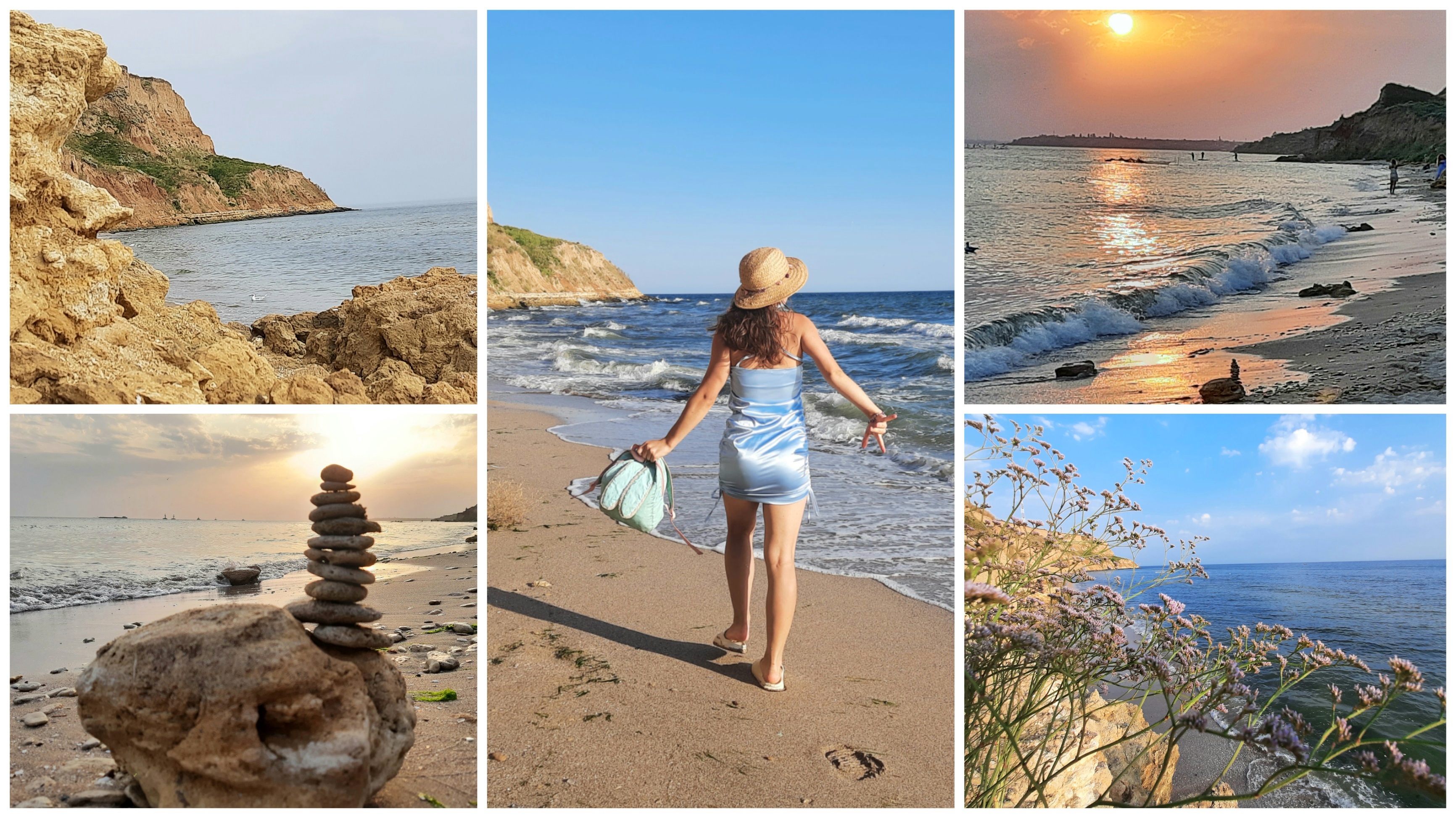 This year we decided to go to the sea to a new place, which attracted us with its steep orange rocks.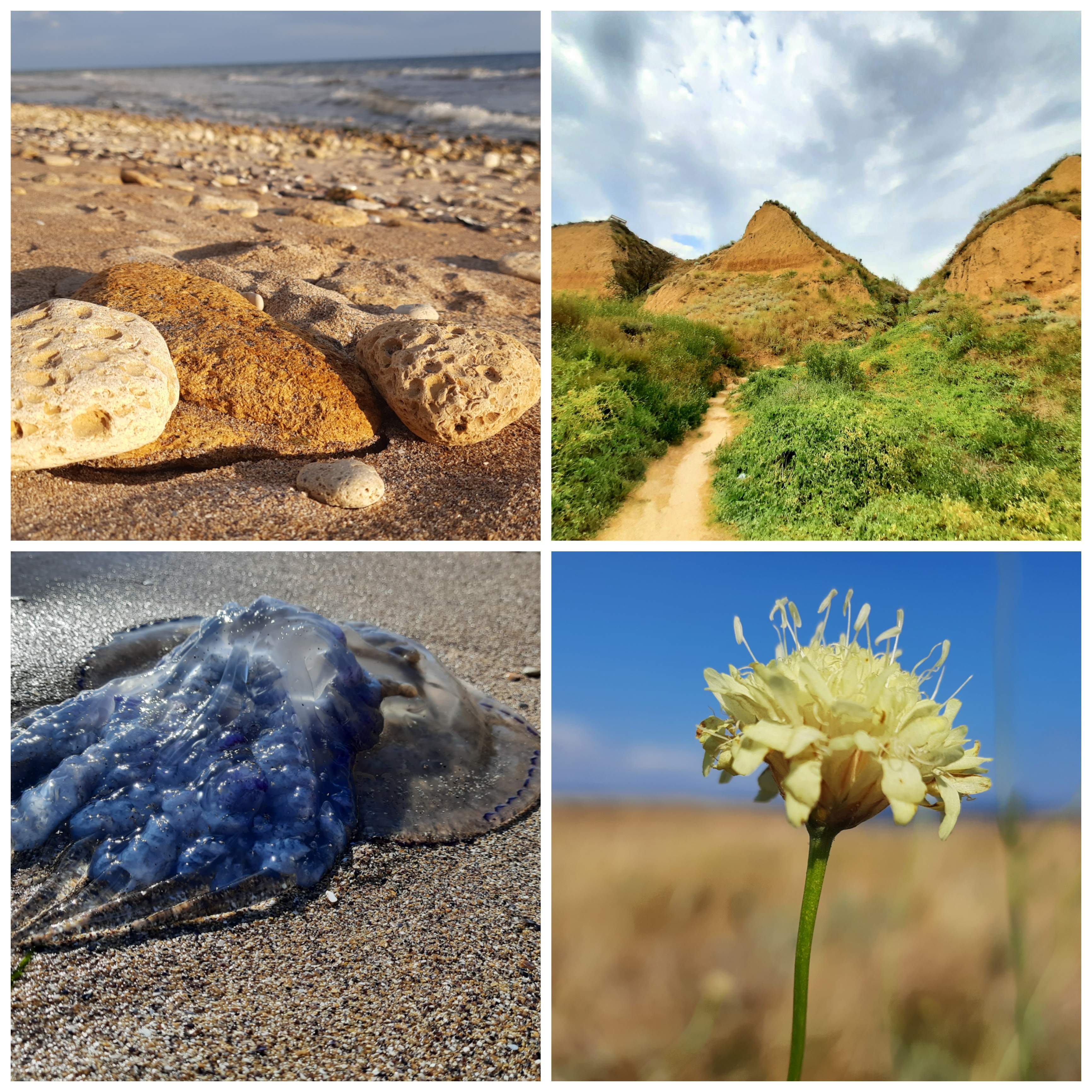 For the previous three years we went to Lebedivka behind Belgorod Dniester. But this year we decided to change the place, and now my eldest daughter Victoria found on the Internet a fascinating mysterious cape in the Berezansky district near Odessa. We arrived in Rybakivka and hurried to the sea, where again I felt this exciting moment when I come every year to the place where land and sea meet.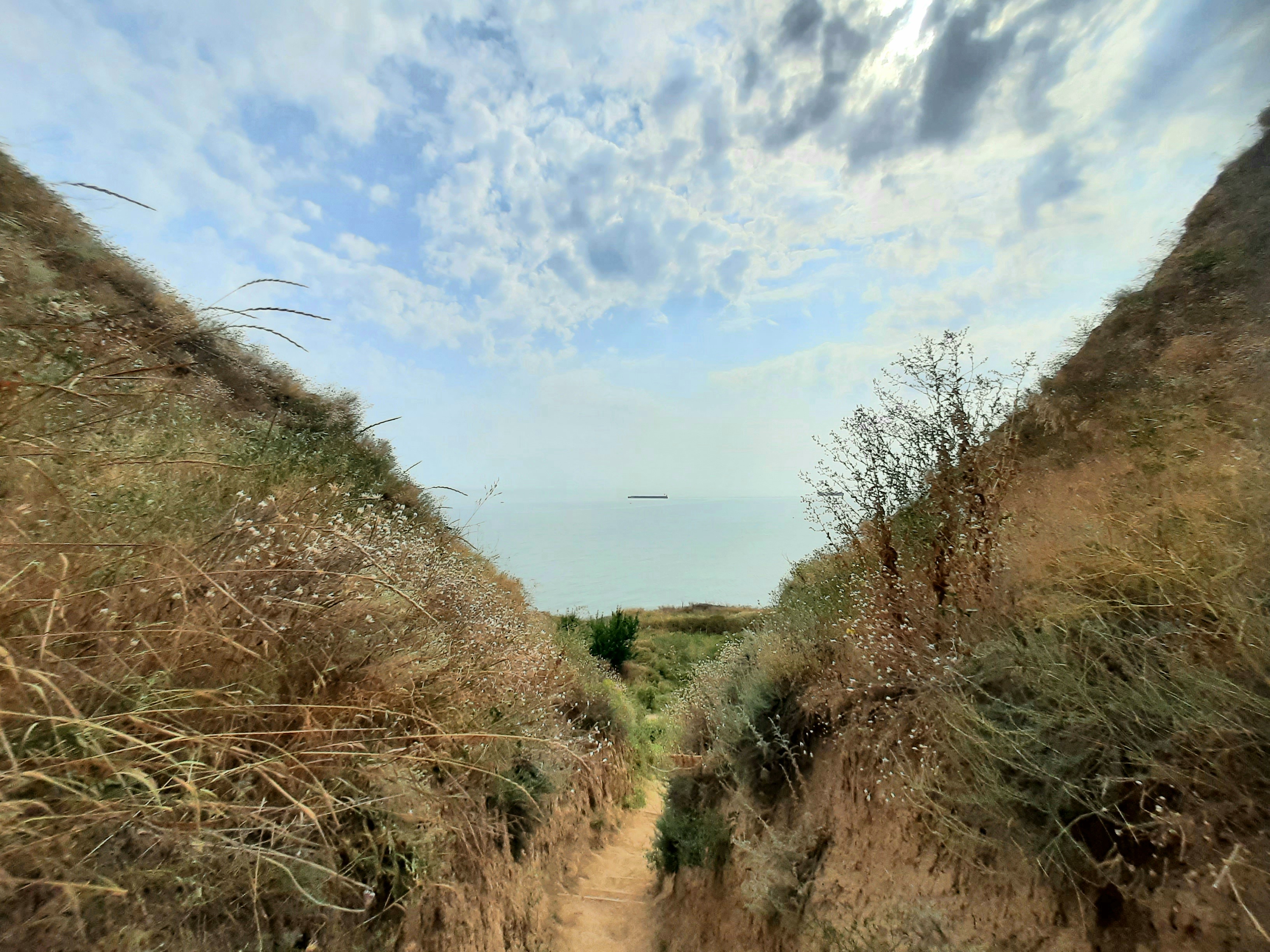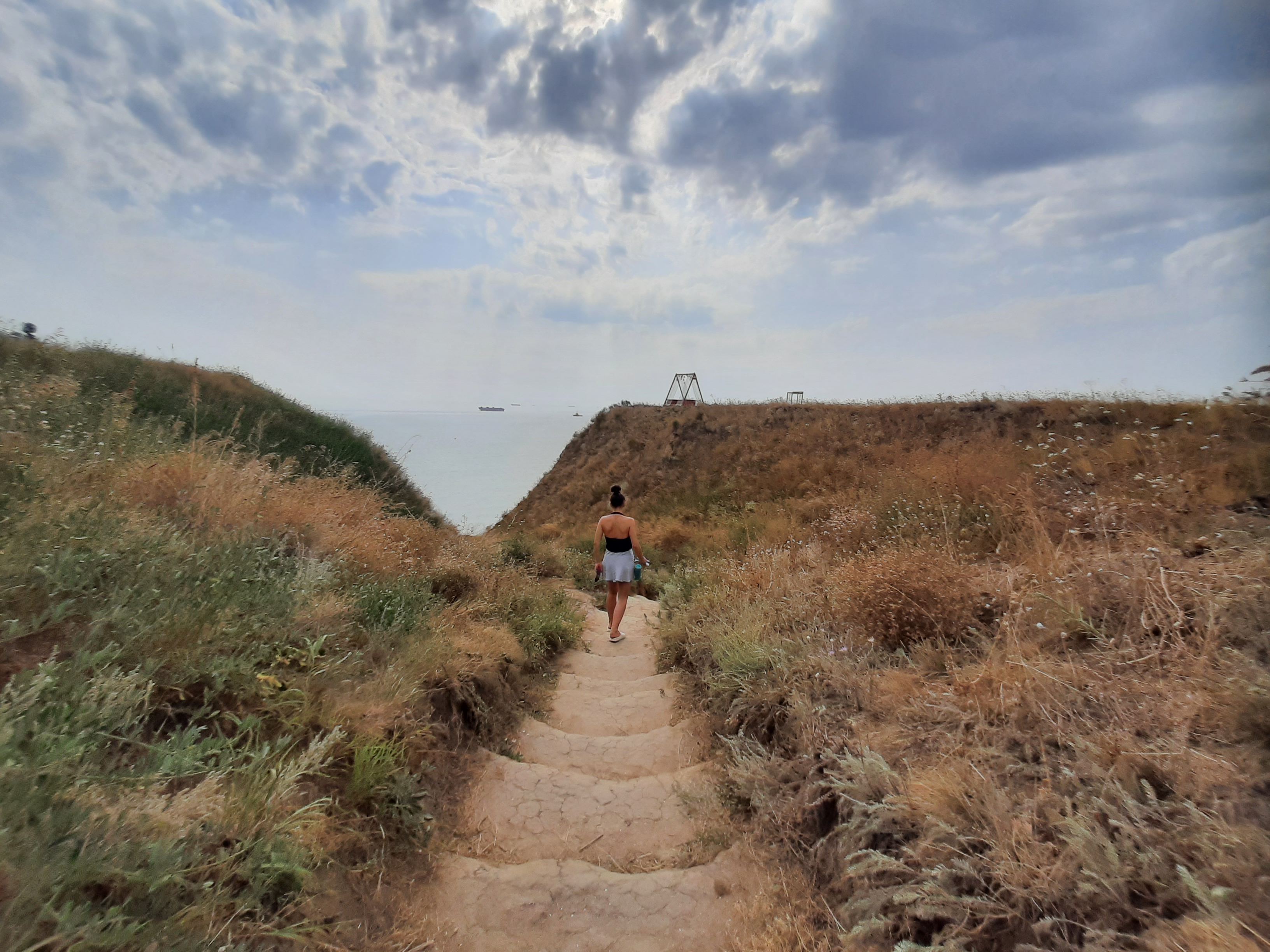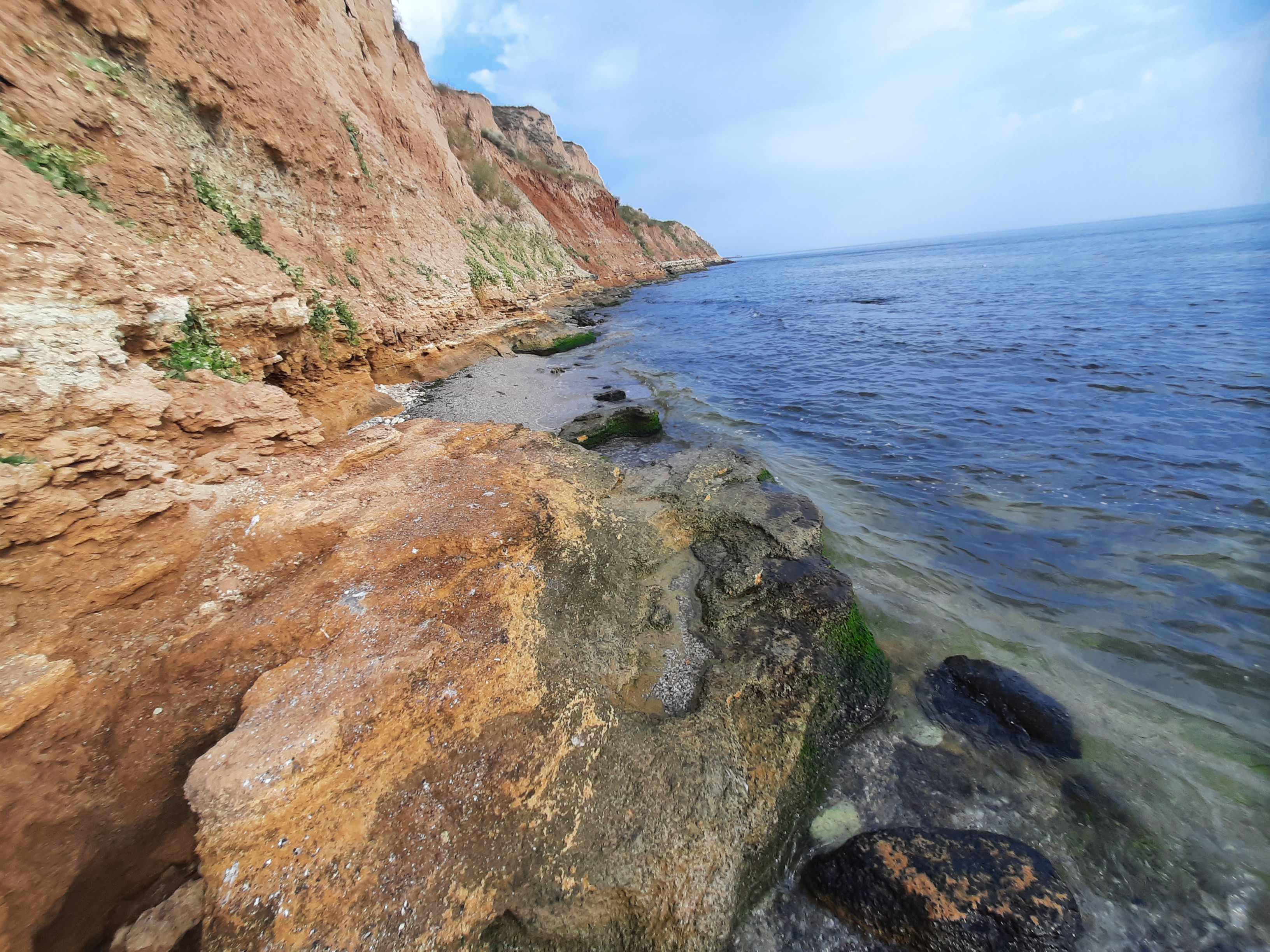 When we booked the base, the owner immediately warned us that we had to climb down 137 steps to the sea. If this does not frighten us, then welcome!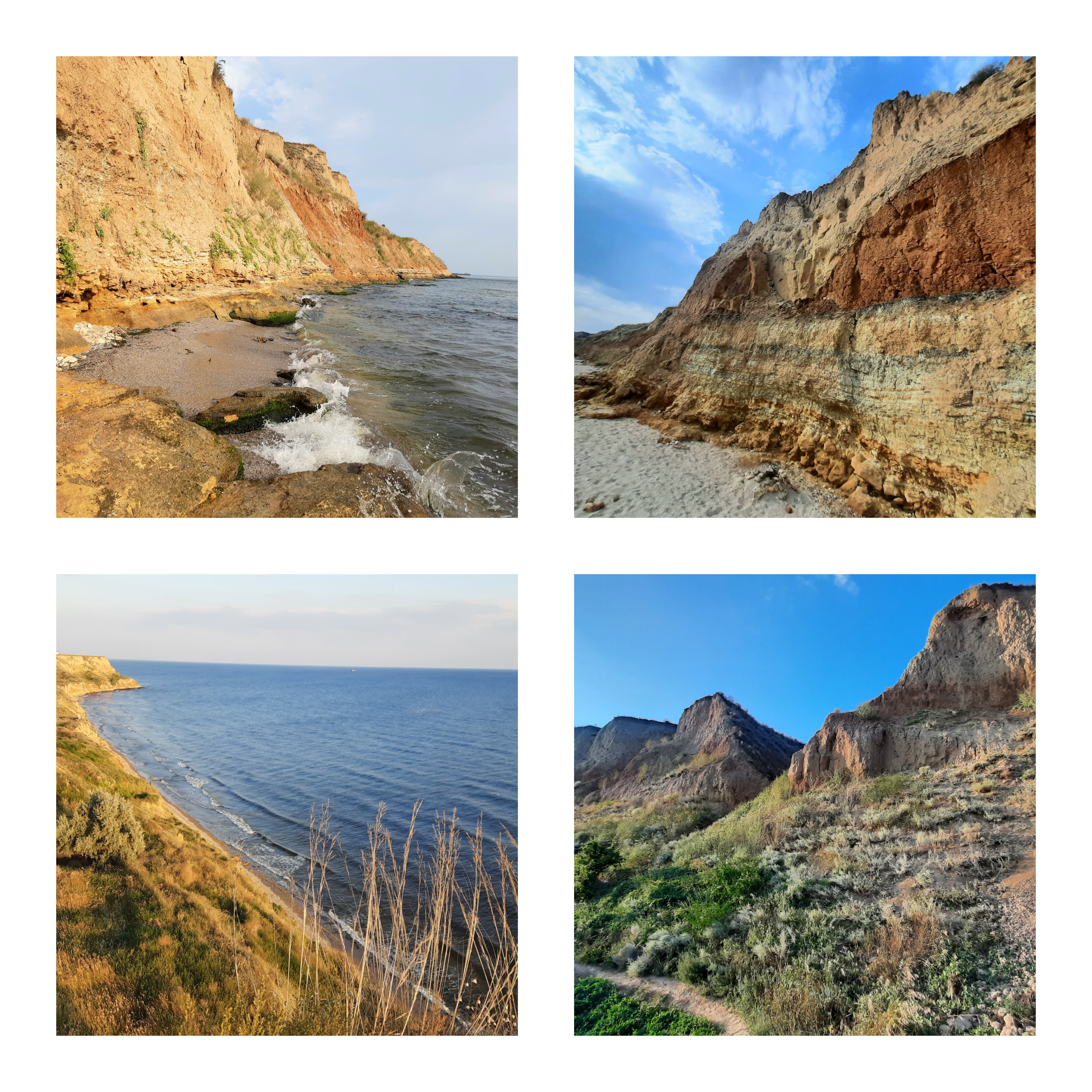 This is a new place for us, where we have never been before. That's why I want to take photos of every stone and landscape!
On the cliff there are cute photo zones made of wood and decorated with white tassels. I don't know who installed them, but everyone uses them for photo shoots.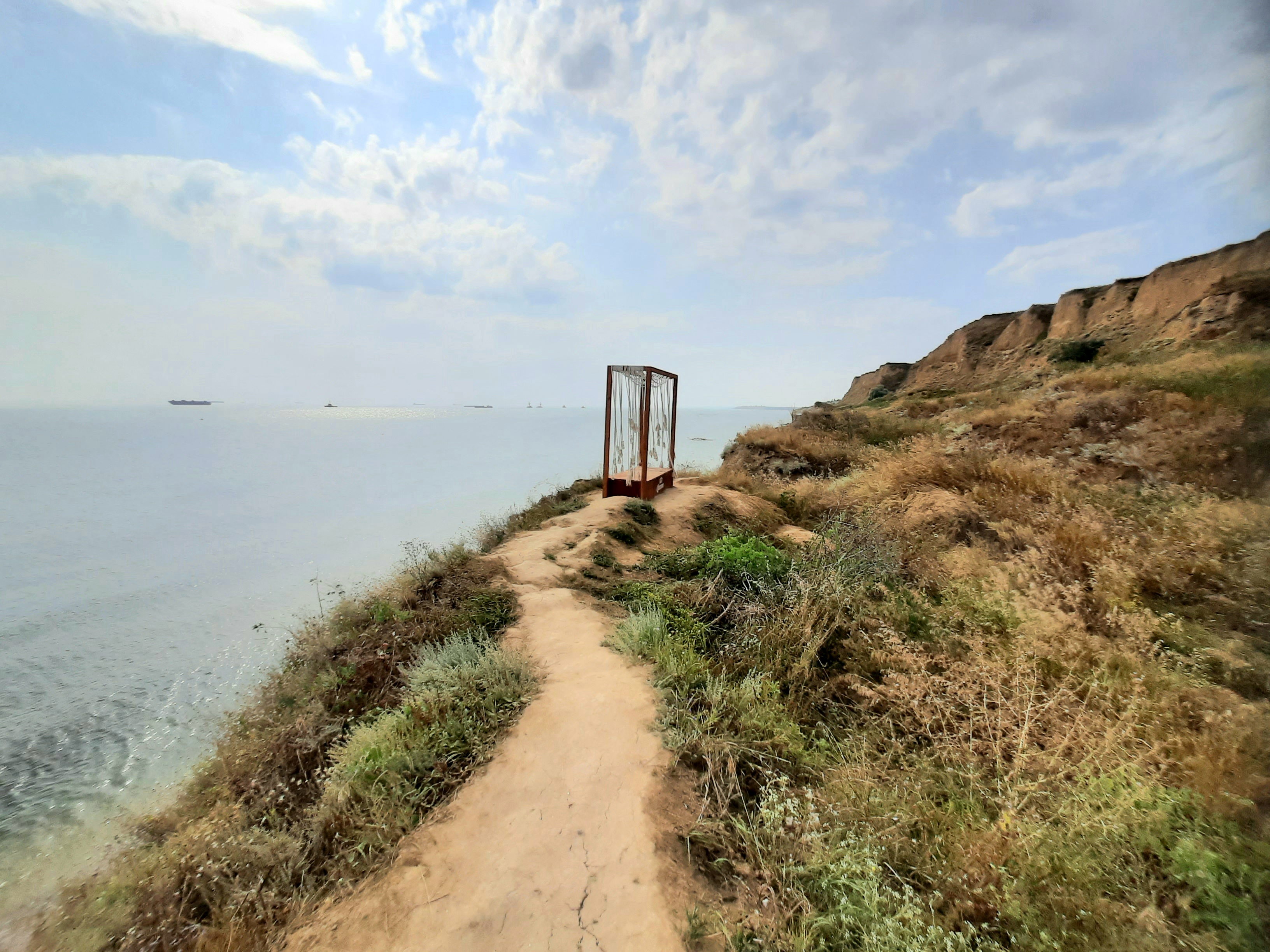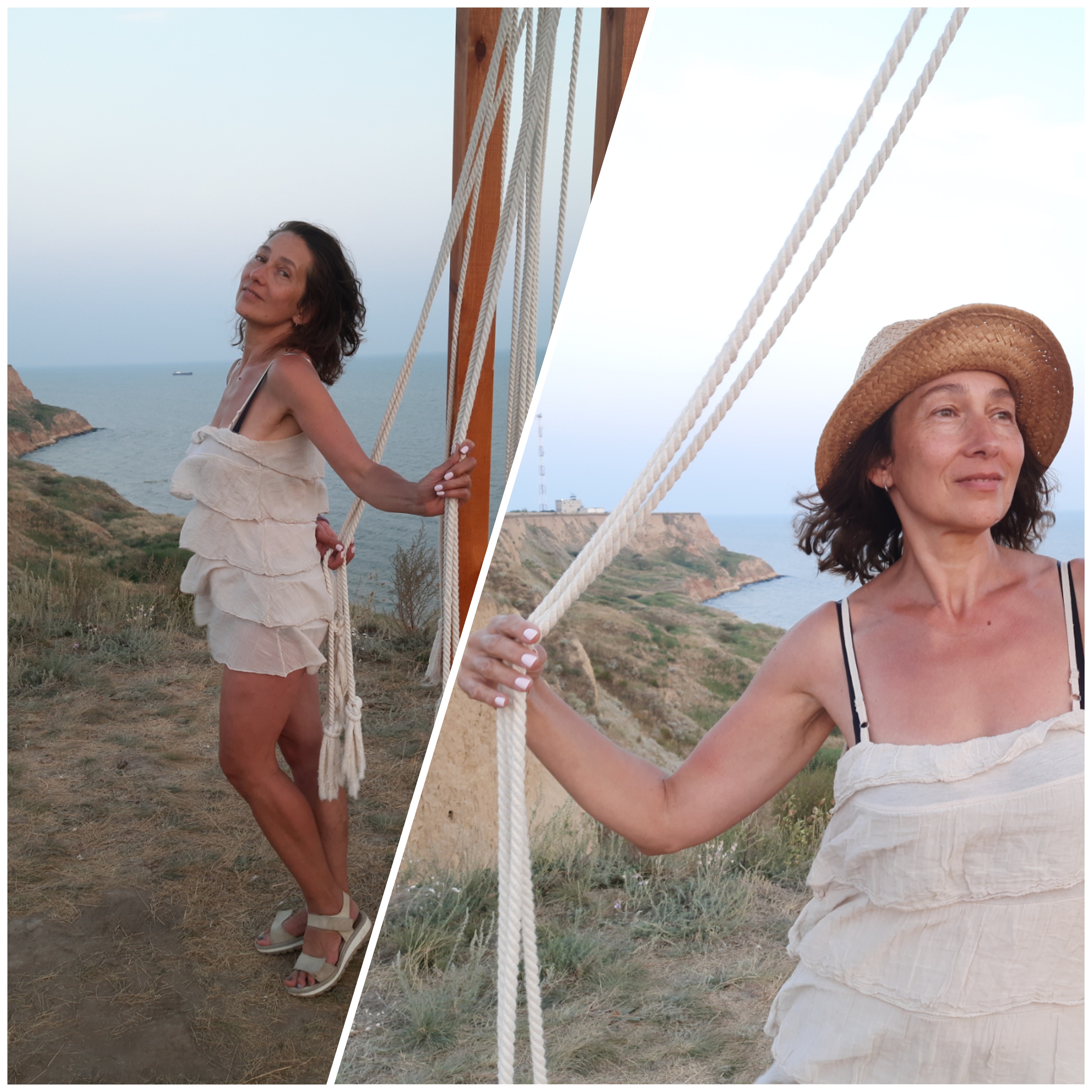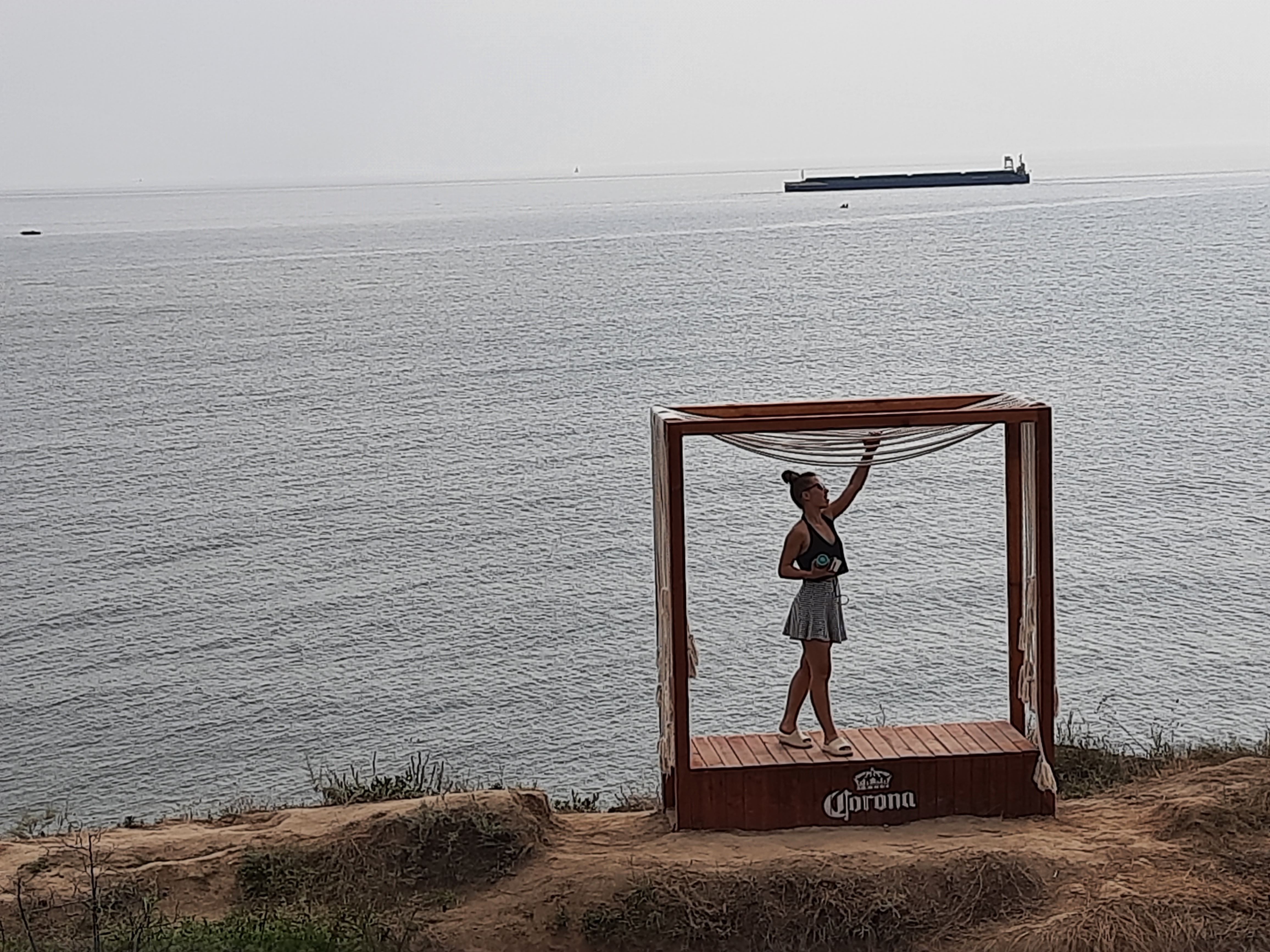 There are fascinating clay mountains. This area reminds me of Crimea, which I loved to visit!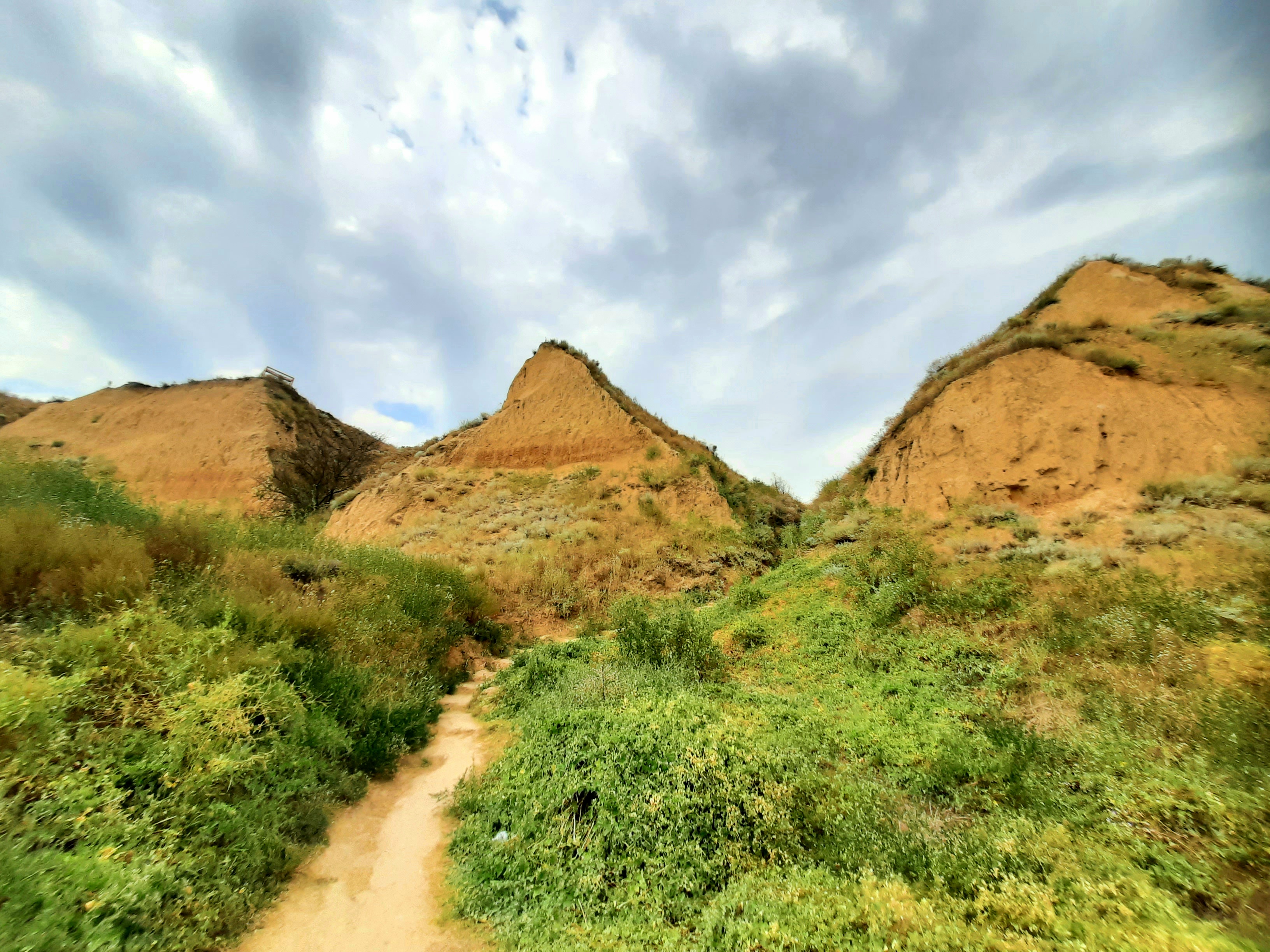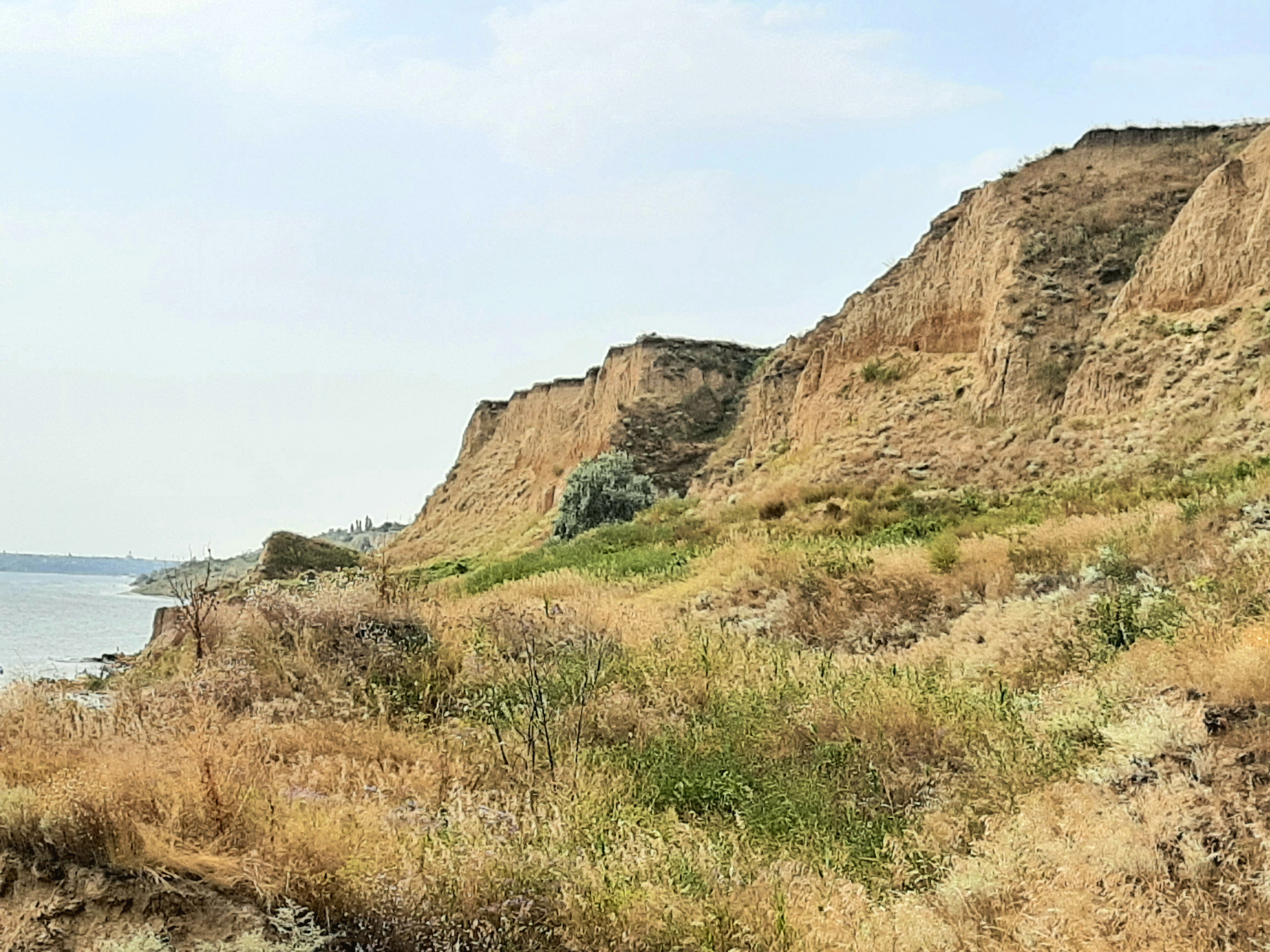 And here is Cape Adjiyask itself. There is no further passage. It's as if we got to the beach under Bear Mountain again.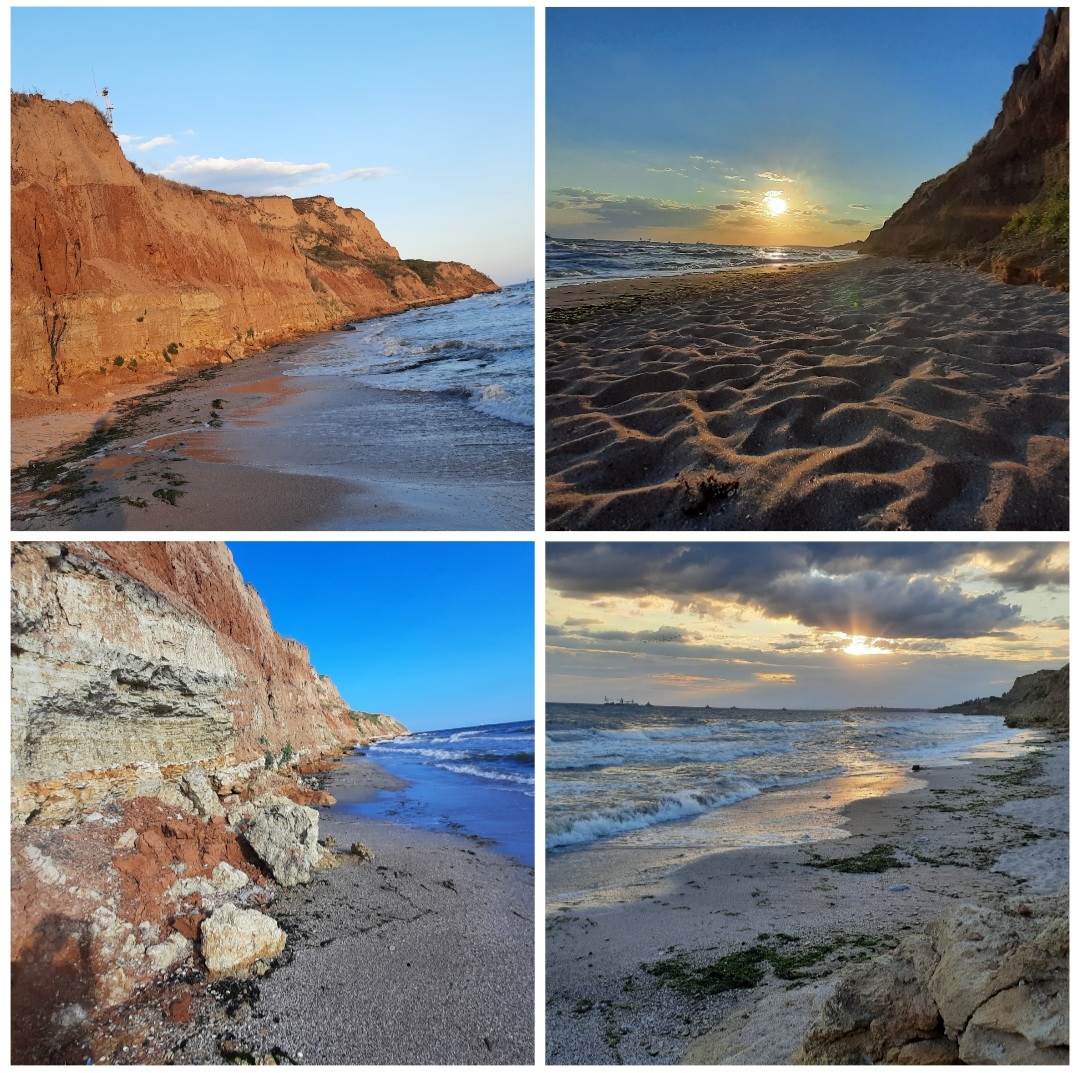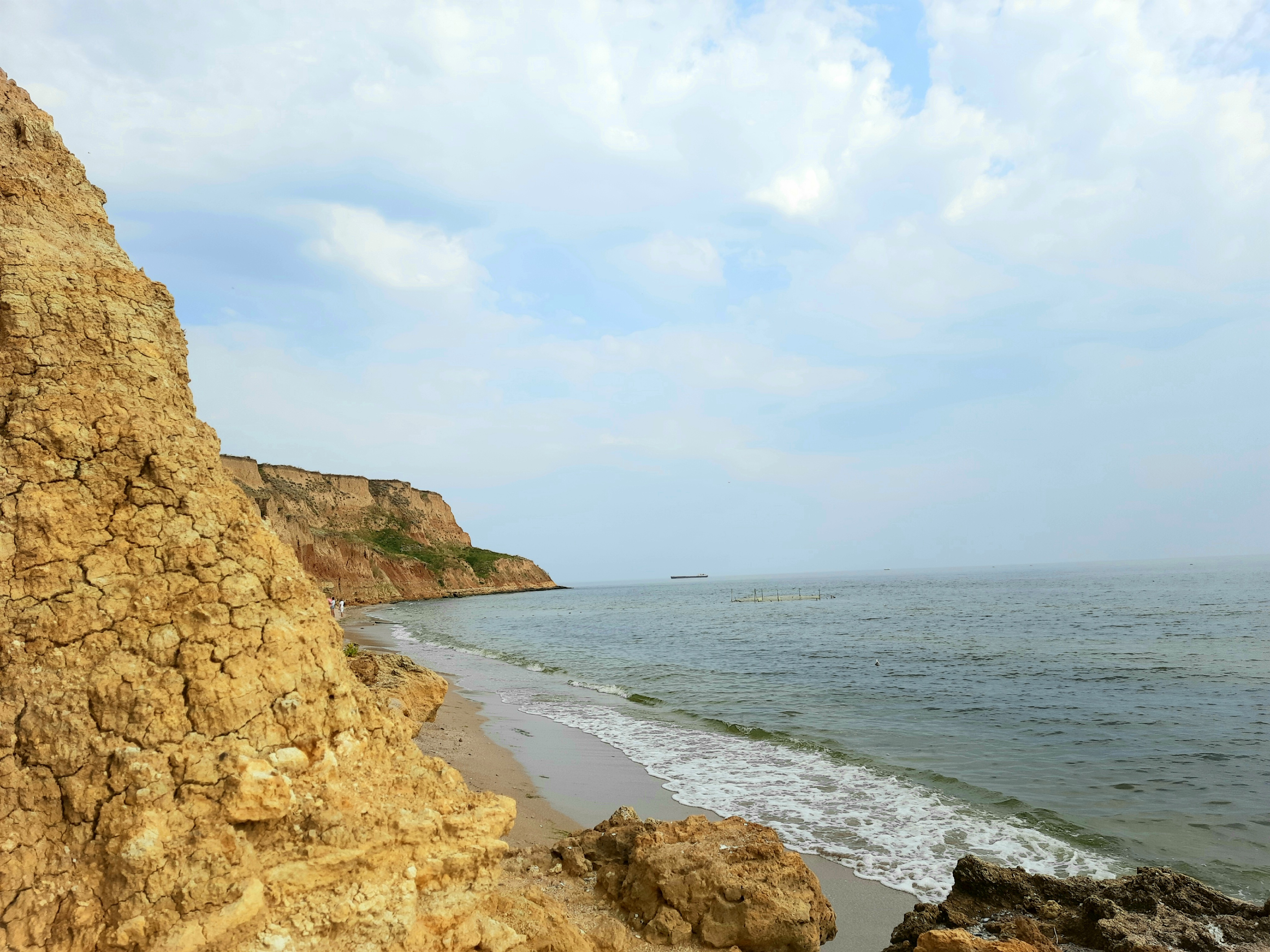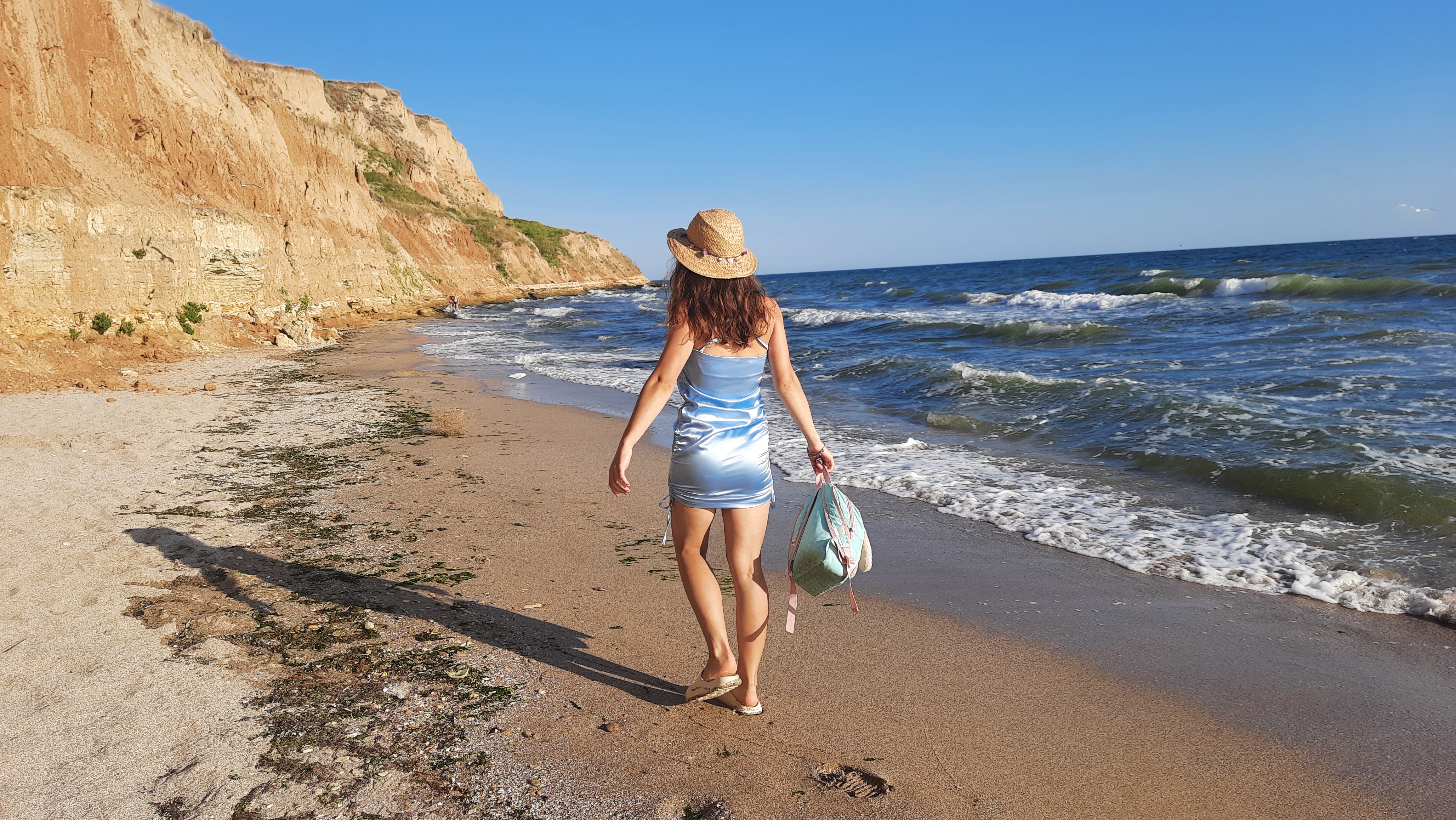 The only difference is: 🐻 Mountain is rocky and trees grow on it, and here the mountains are made of clay-sand rocks, and only sun-burnt grasses and flowers grow on them.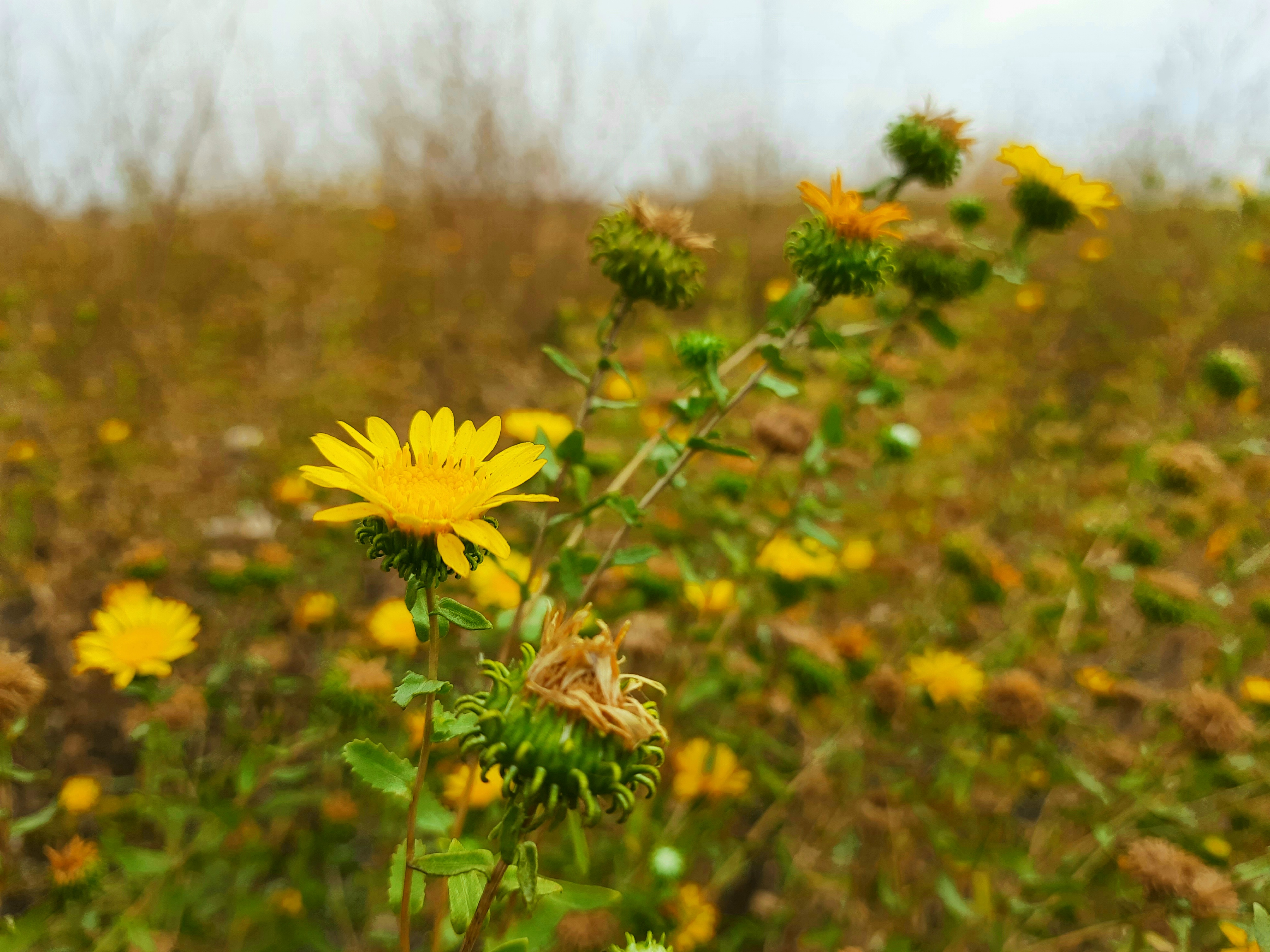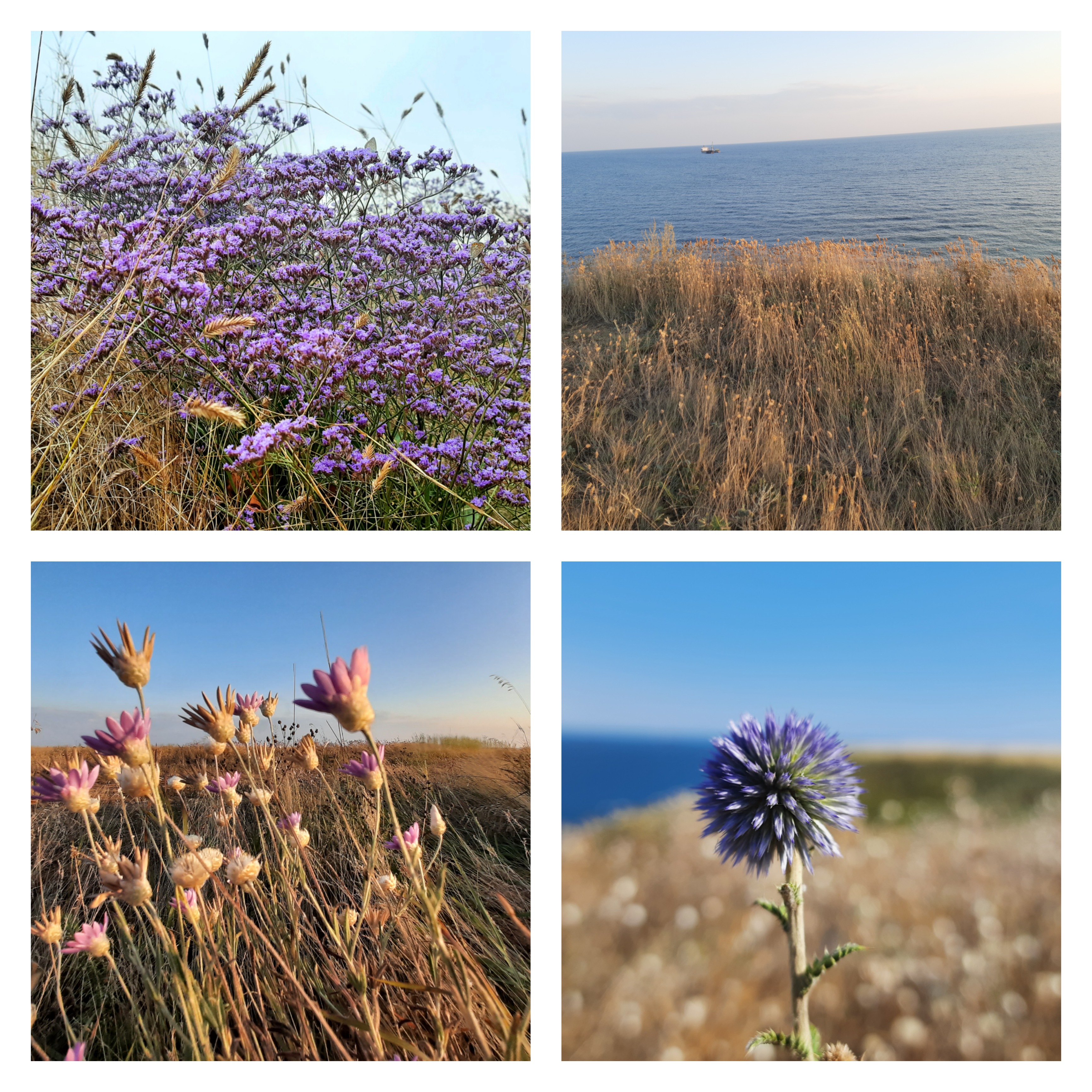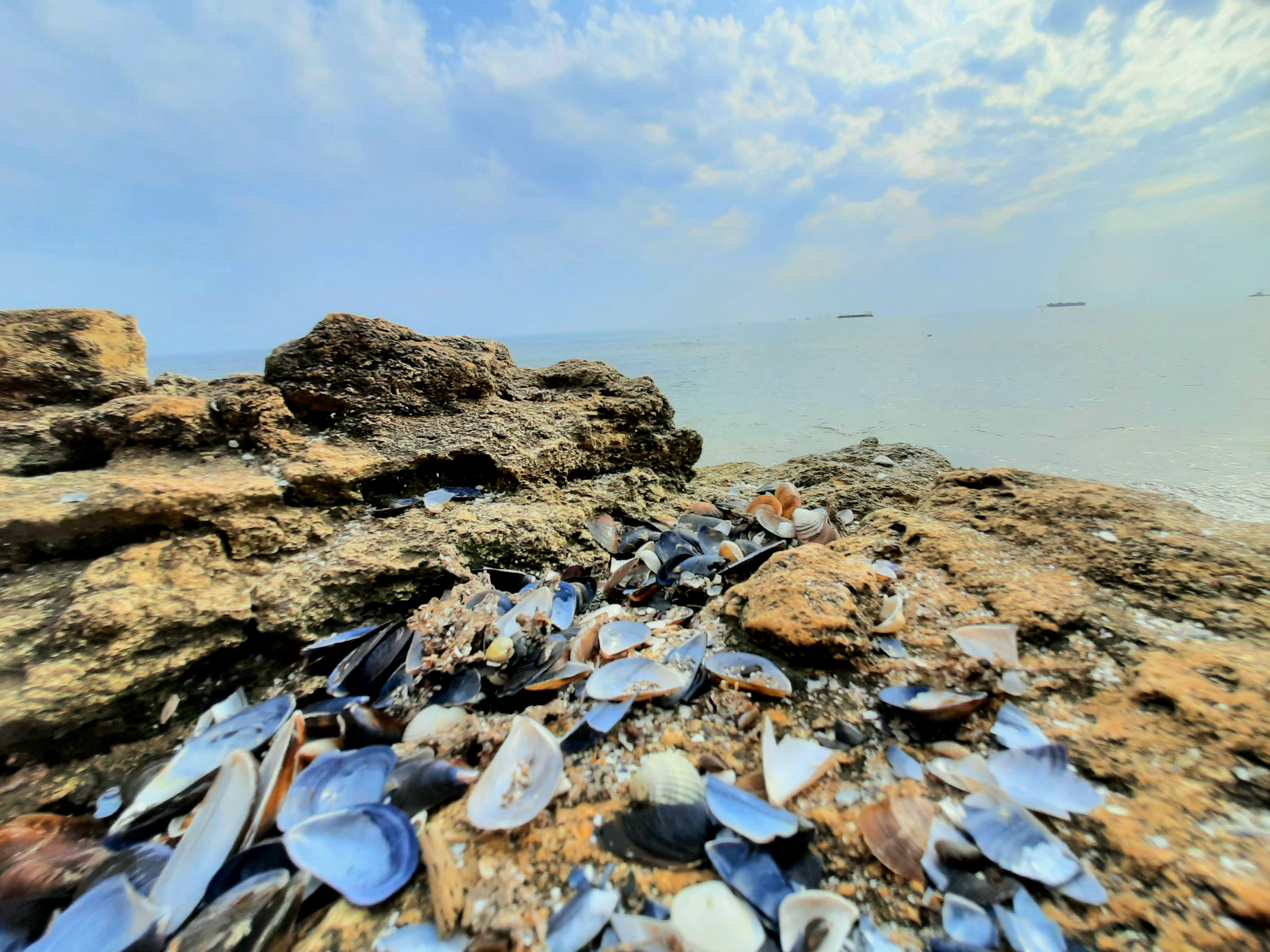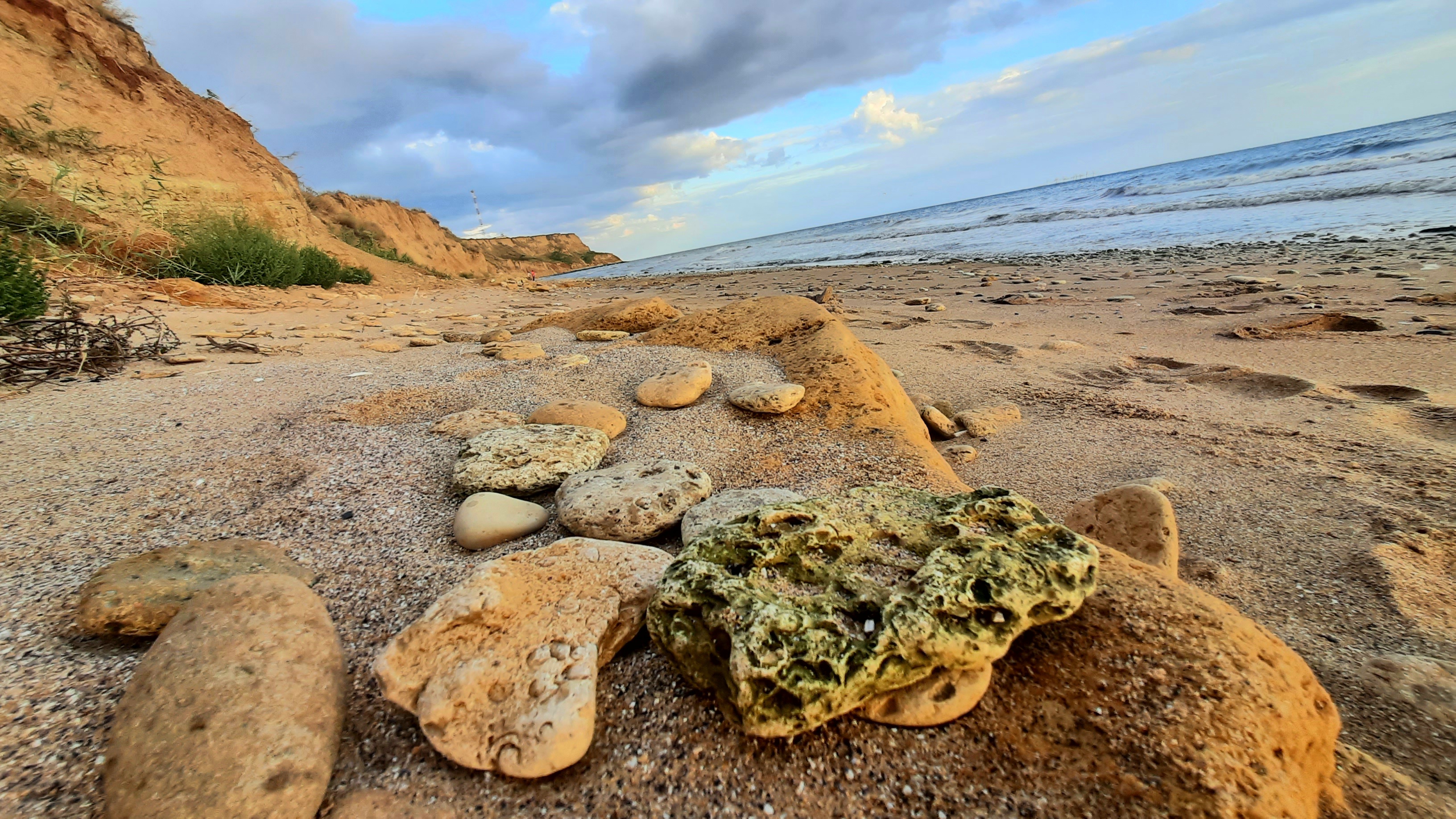 The stones are also here. They look like a mixture of shells and clay. And in the other part of the beach there are stones on which there are prints of seashells. And many of them are green, apparently algae painted them.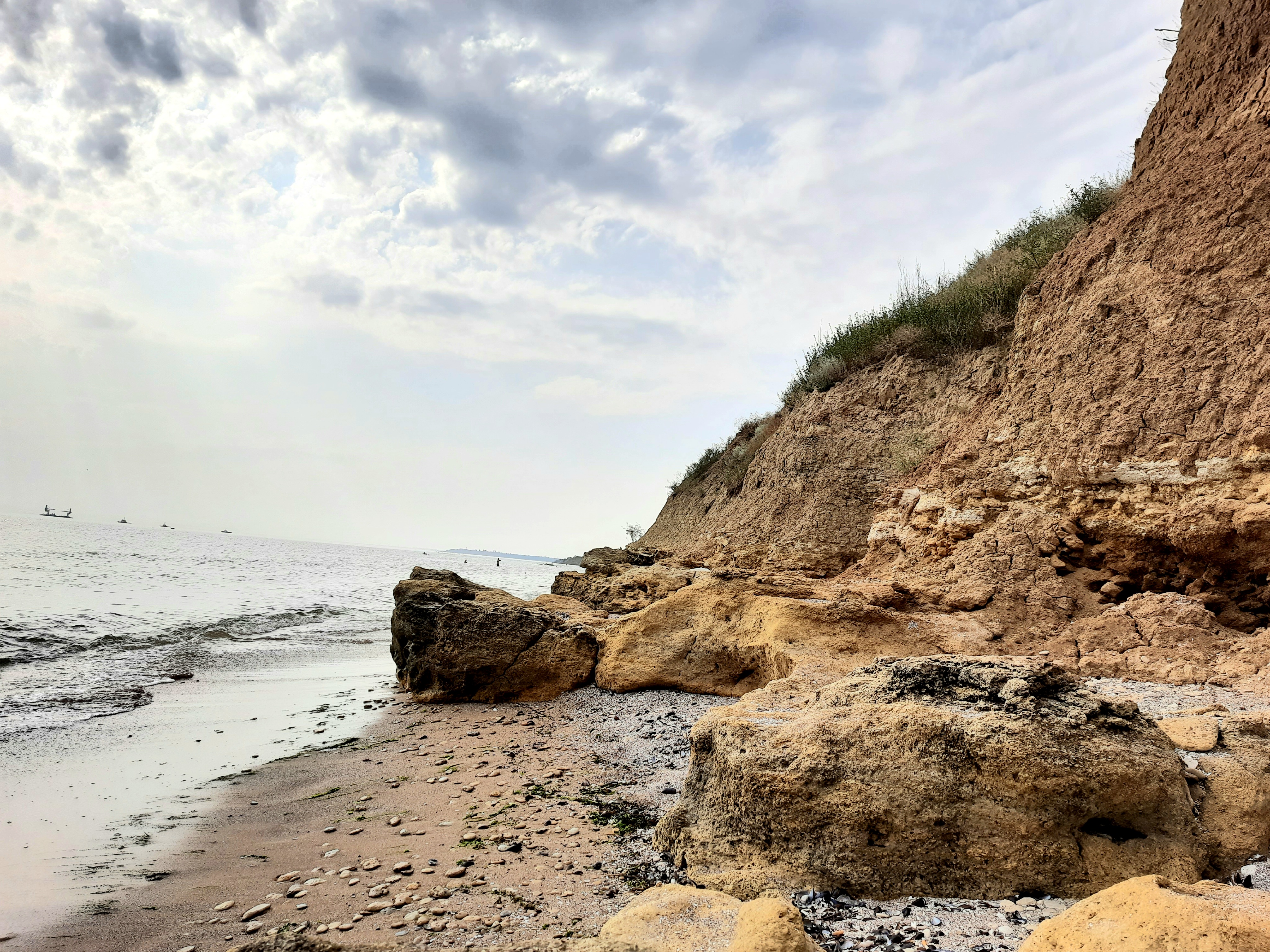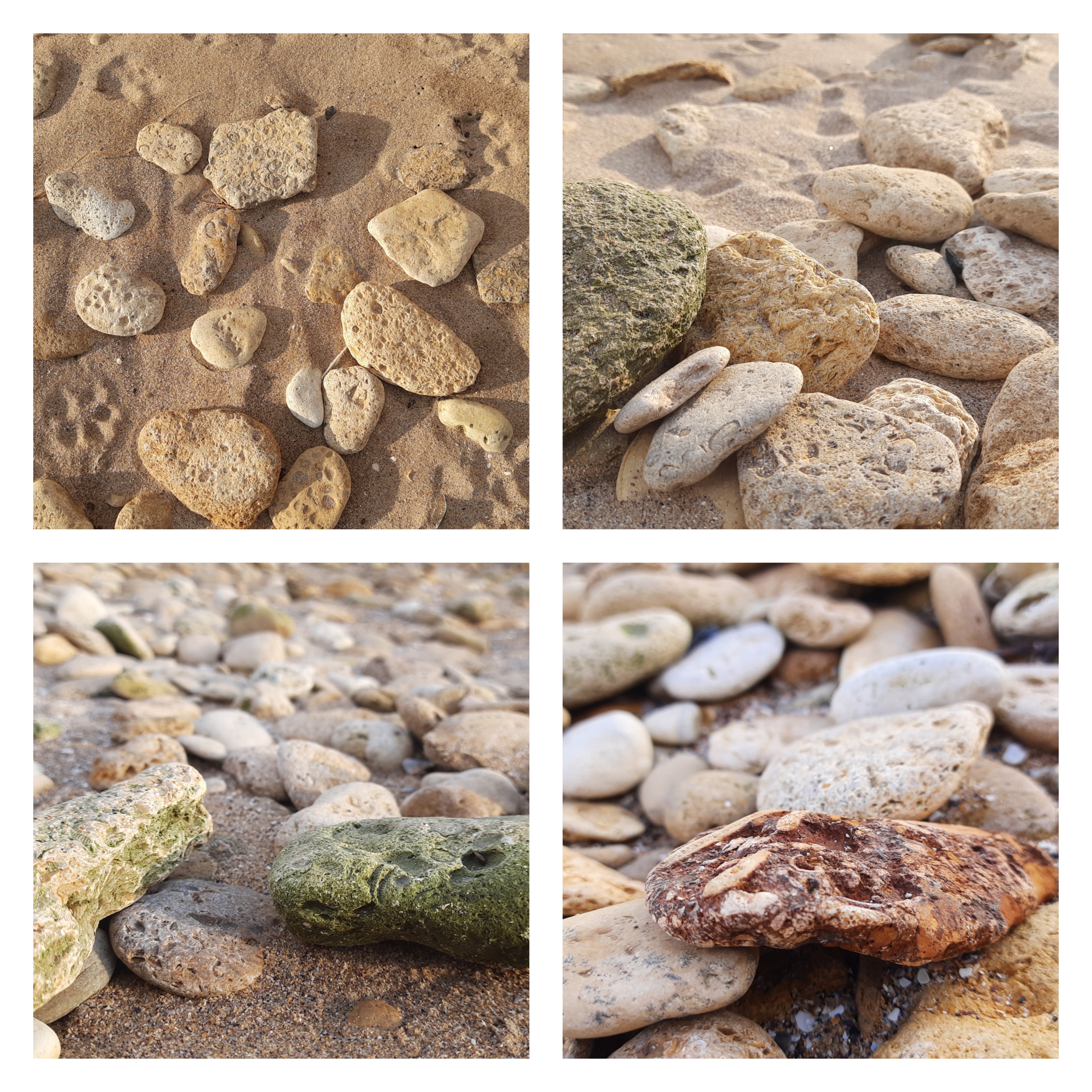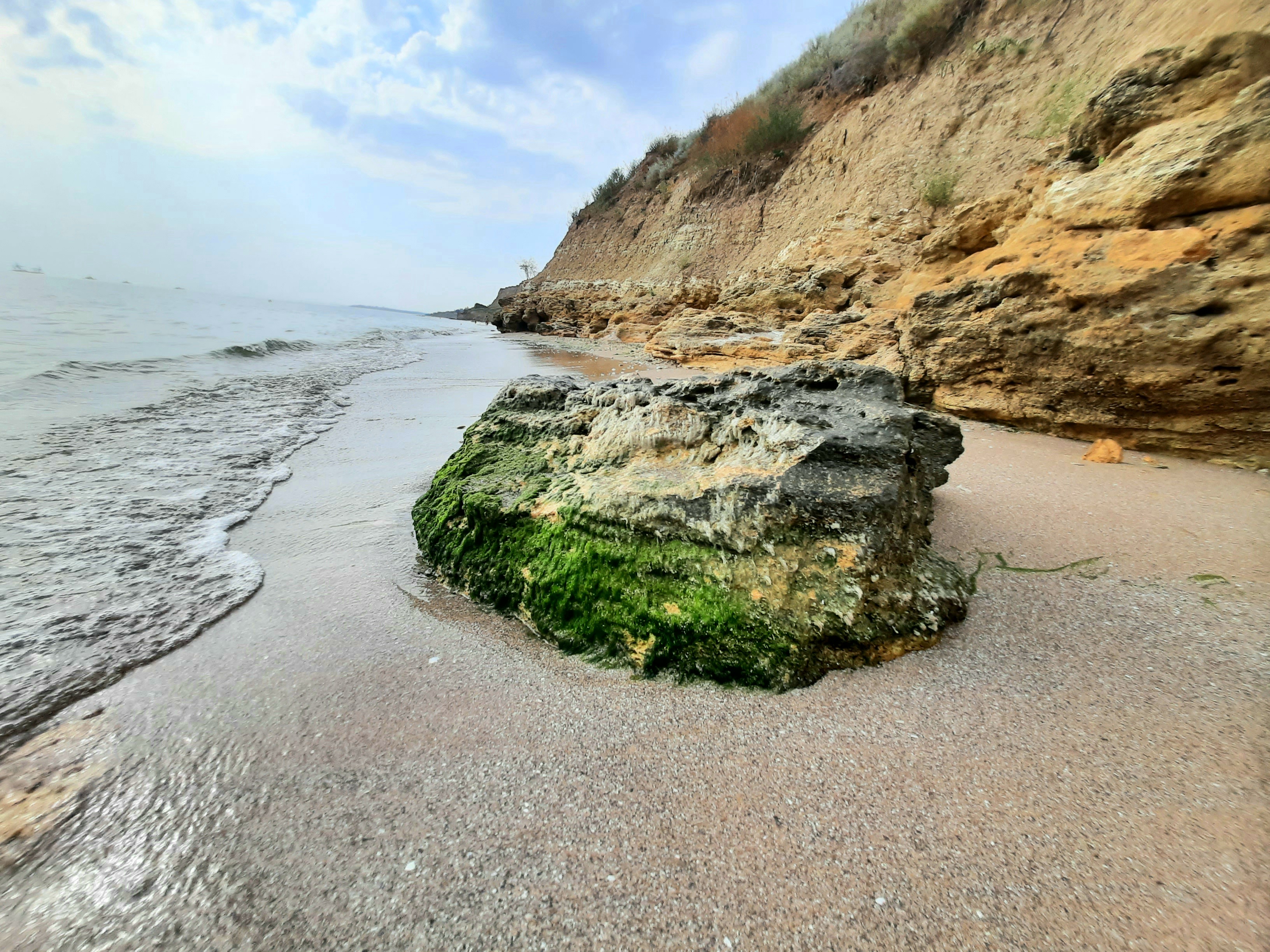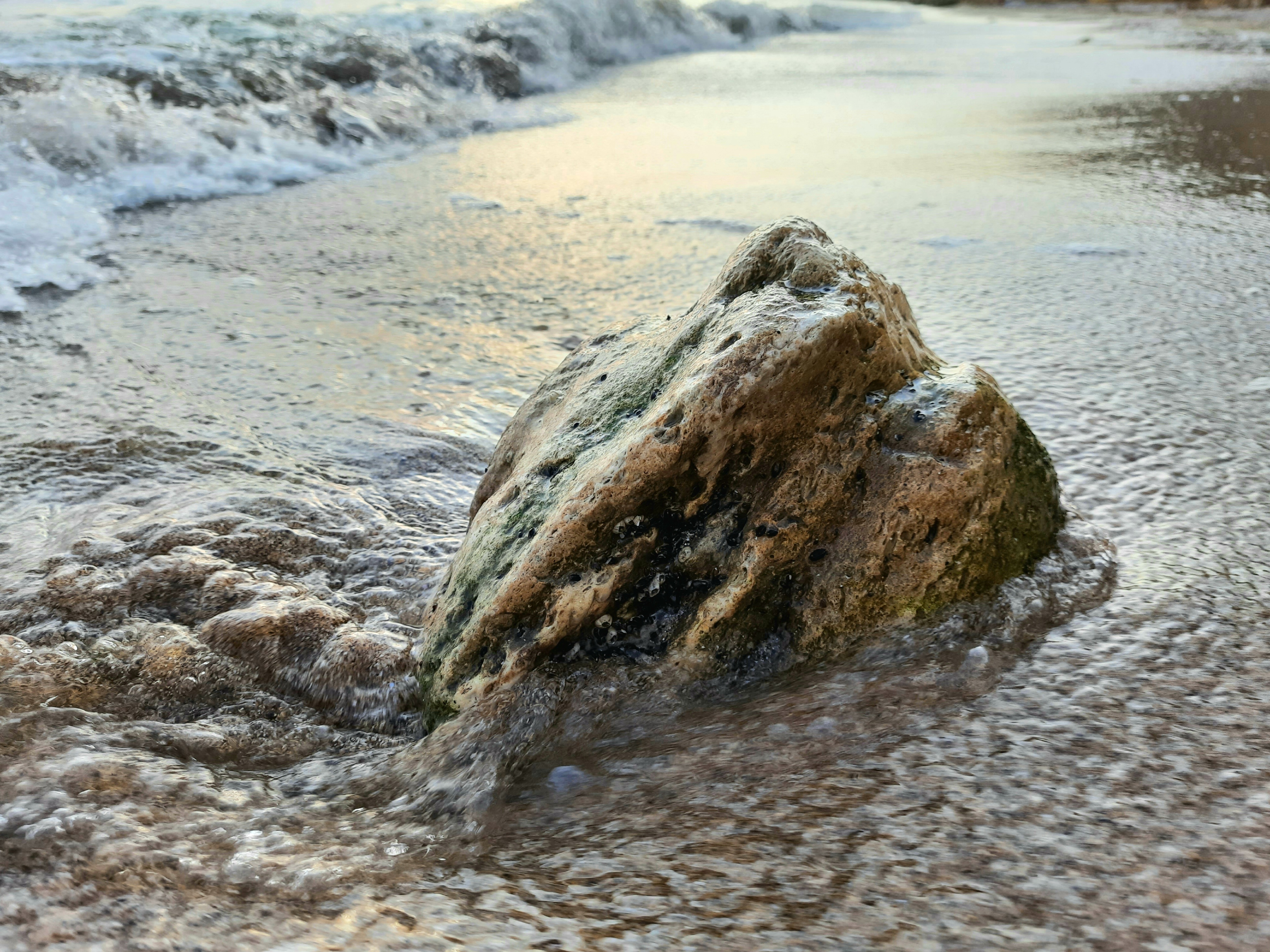 All this together creates such an exotic, extreme paradise, which I will write about in the next posts, probably when I come to Lviv. And now I enjoy !!!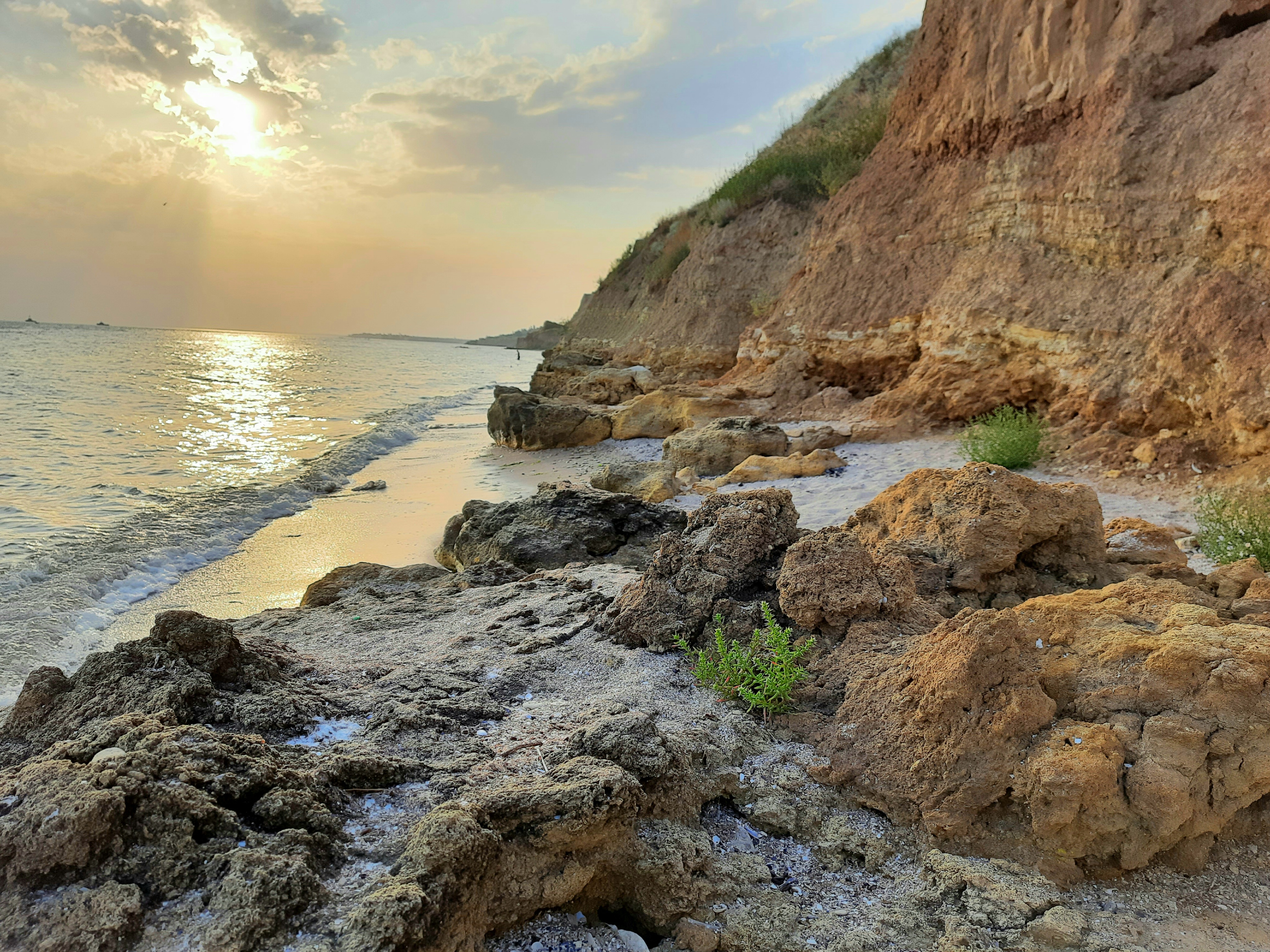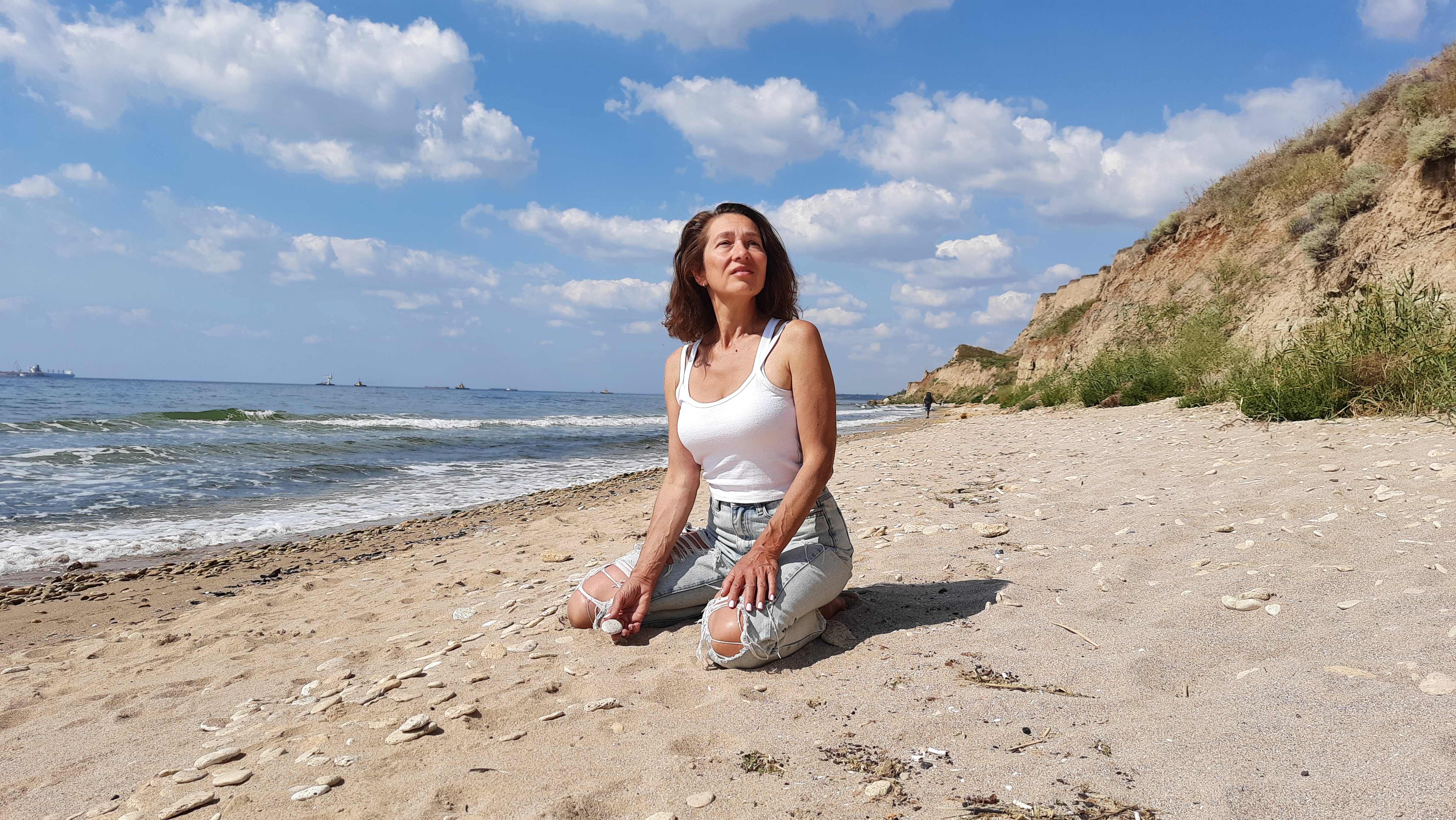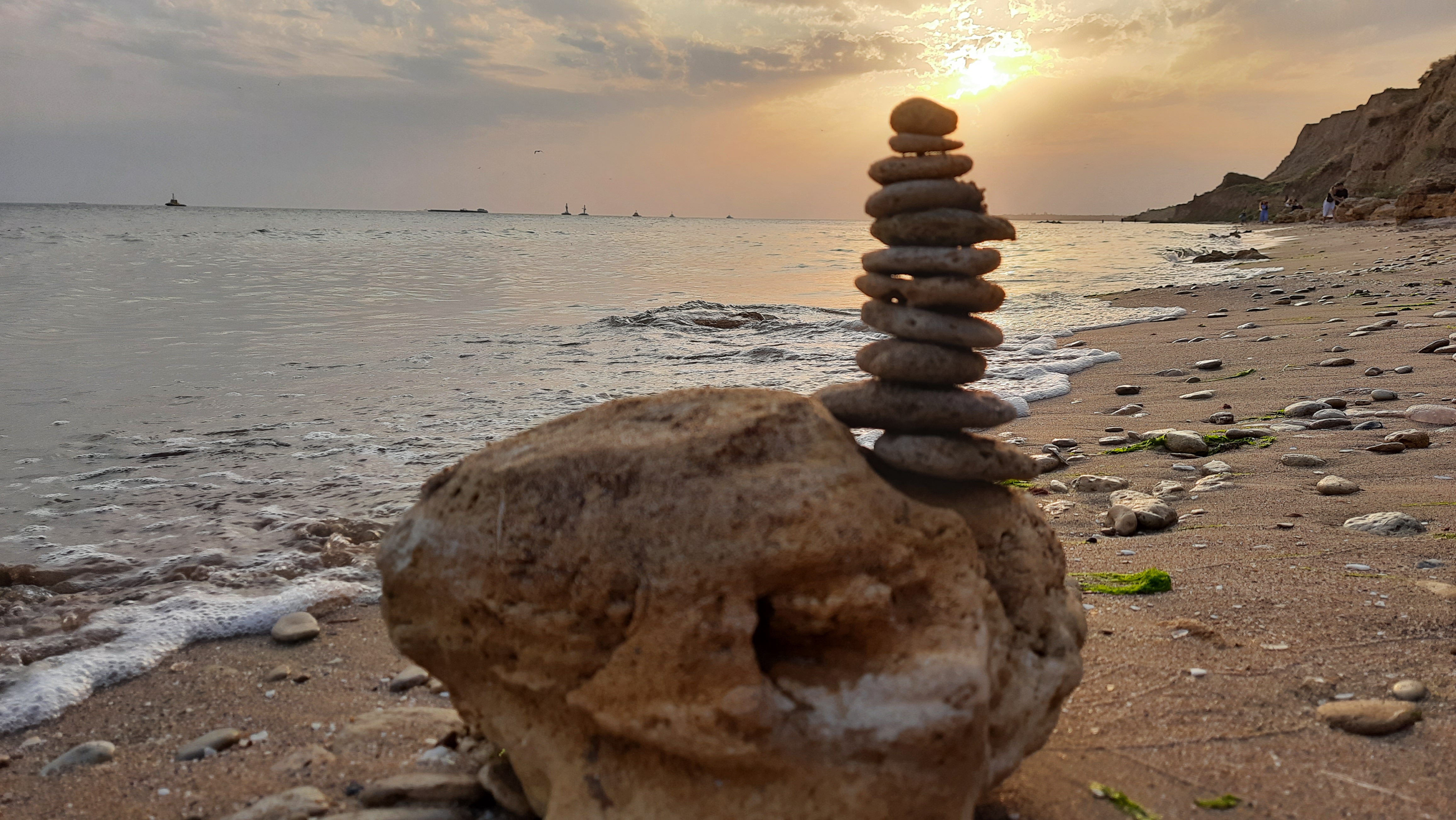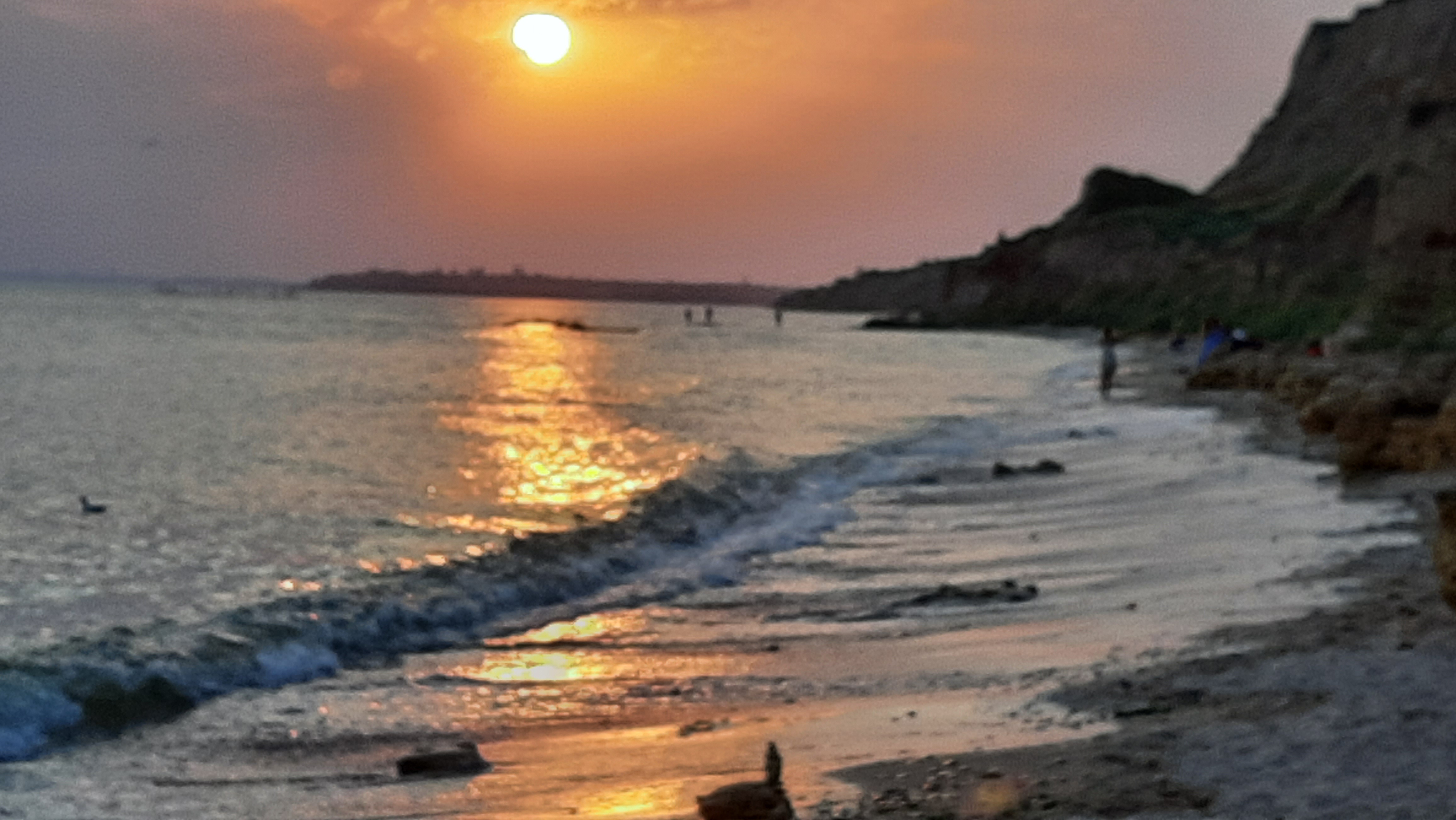 I love the Black Sea so much! I hope you enjoyed this exotic beautiful place 😀